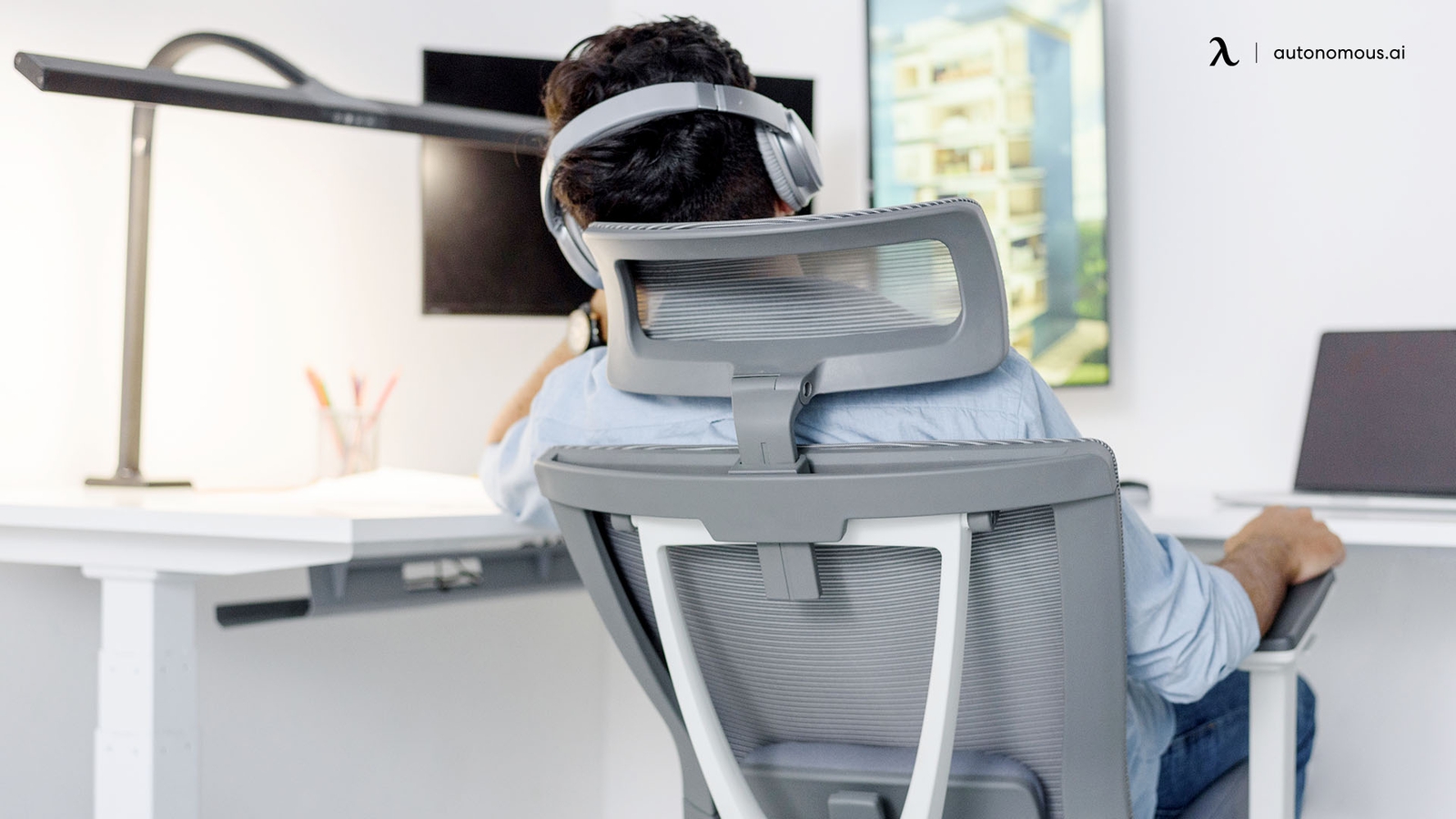 Work Wellness
Common Problems with Mesh Office Chairs and Their Solutions

Karen Kimonye
|
Apr 11, 2021
3,514 Views
You may have an office chair with mesh that is giving you some trouble. The good news is, you're not alone, and there are lots of solutions available for the most common problems people face with their mesh office chairs. Here are some of the most common issues and some handy solutions to resolve them.
If you're thinking about furnishing your office with new office chairs, you have a range of different options to choose from. Of course, comfort and adjustability are the primary factors you must consider because a comfortable office chair boosts your well-being and your productivity.
Mesh office chairs are very unique and they offer a comfortable sitting experience. Thus, they're some of the most popular options in the market. Because of the popularity of mesh, almost all office chair manufacturers now have their version of a mesh office chair. However, the mesh office chair topic is very polarizing, as with other popular products. People either love or hate mesh chairs. In this article, we will go through common problems with mesh office chairs and how to solve them to enjoy a comfortable sitting experience.
Mesh Seats with No Padding are Stiff and Can Sag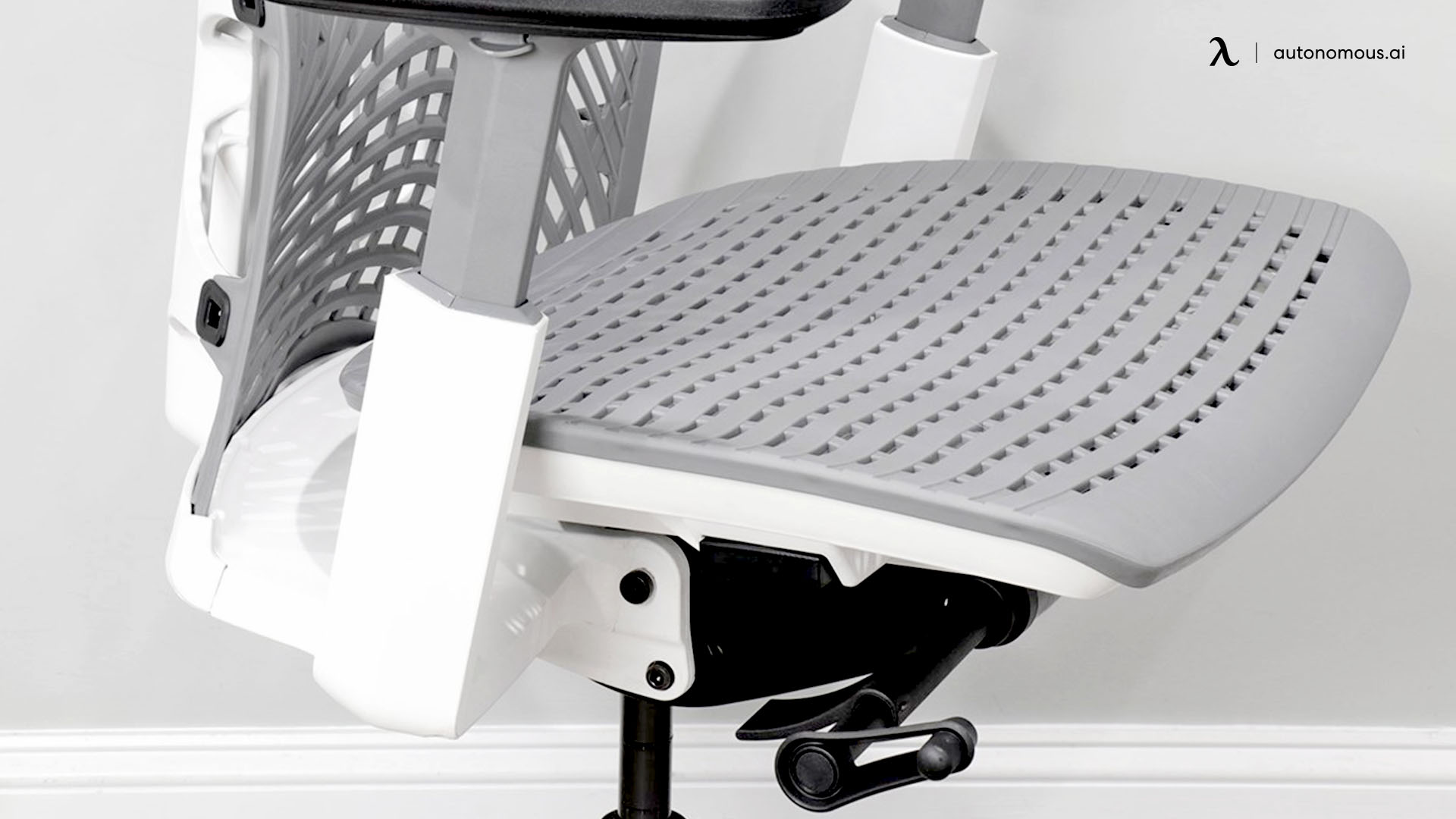 Often, it's hard to design a mesh seat that's both comfortable and supportive. So, a mesh office chair is either too soft or too hard.
Many high-end mesh office chairs are upholstered with a soft mesh, while lower-end mesh chairs have a hard mesh. Typically, a soft mesh seat is more comfortable; it feels smoother, and it expands further to create a more comfortable sitting experience.
Mesh seats sink, making the user feel as if they're floating; something most mesh office chair users love. However, the mesh can stretch and contract more over time, eventually sagging, which can force you to have to replace your seat or the whole chair.
Another problem with soft mesh is that it expands and contracts more than hard mesh, thus it doesn't distribute your weight evenly over the entire seat. Soft mesh creates an uneven flex point, which causes it to apply more pressure on your tailbone, which can cause pain, numbing, or discomfort after using the chair for extended periods.
Solution:
When using mesh office chairs with open mesh seats with no padding, use them for less than eight hours per day and incorporate multiple rest intervals throughout your workday to get off the chair and walk around; this will reduce the tension caused to your tailbone as mentioned above.
Also, avoid mesh office chairs that feature a hard mesh seat. Many options in the market allow you to pair a mesh back with padded fabric, such as vinyl or leather, which results in a more comfortable seat.
Mesh Creates a Cooler Office Space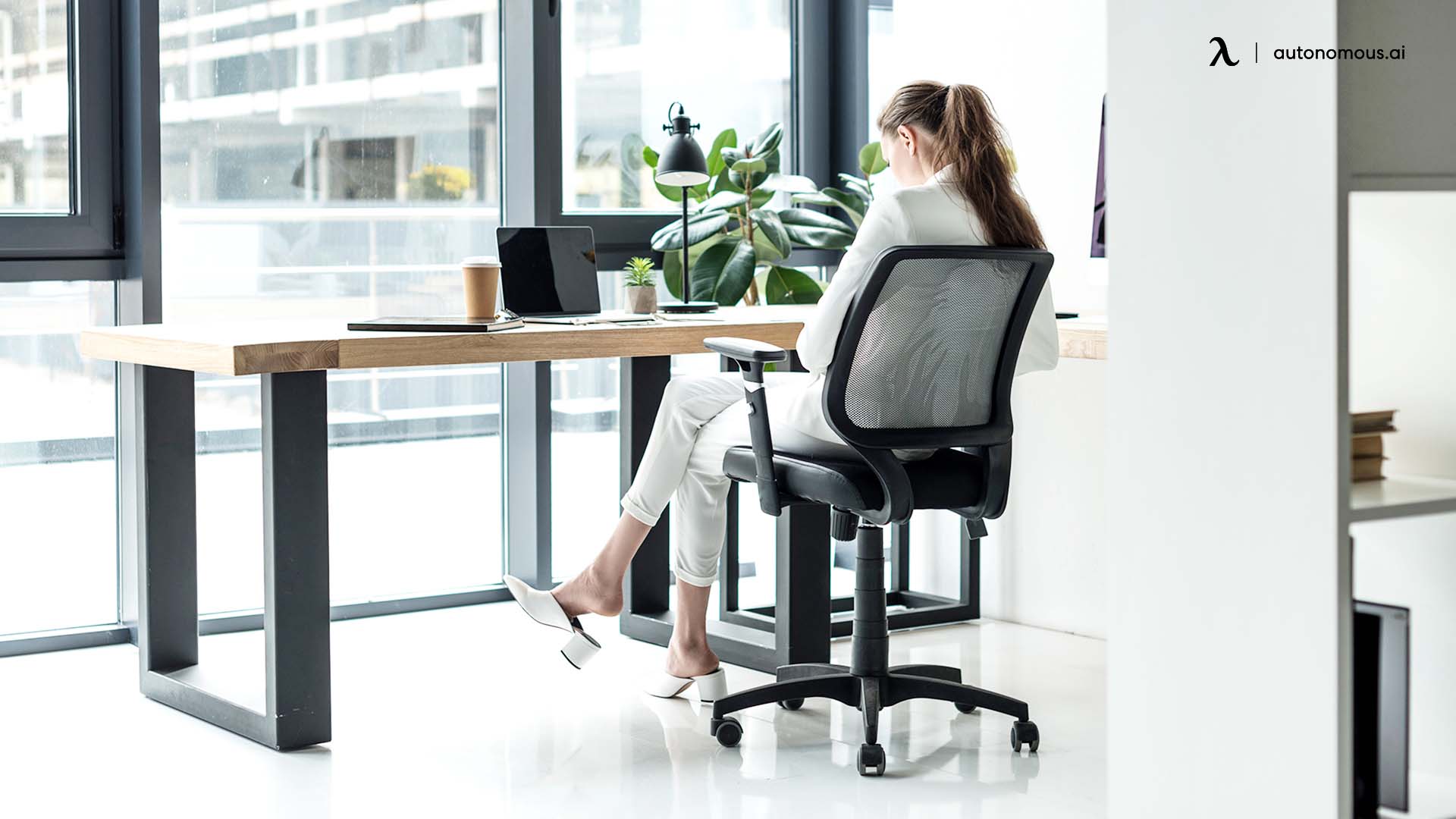 One of the best-selling points for mesh office chairs is breathability. Most mesh office chair manufacturers tout airflow and the ability to keep you cool as one of the biggest positives of mesh chairs over other office chairs. However, this is only a positive for limited users and applications.
If you live in a tropical environment, then the breathability of mesh office chairs comes in handy. But if you live in a cooler area like Minneapolis or work in an office with air conditioning, then the breathability of mesh seems is irrelevant and can even be a disadvantage.
Further, the breathability of mesh office chairs is irrelevant for half of the people using these chairs, which is women. That's because studies show that women feel cooler on average compared to men. Besides, women are chilly when men are comfortable, and they're likely to feel comfortable when men are warm. Often, mesh chairs worsen this problem and cause women to be uncomfortable because of being too cold.
Solution:
Don't buy a mesh office chair only because of its ability to keep you cool unless your office environment is abnormally warm compared to the average office. If you choose to buy a mesh office chair, it's crucial to remember that you may need warmer clothing to stay comfortable, especially if you live in a cold area.
The Frame Can be Uncomfortable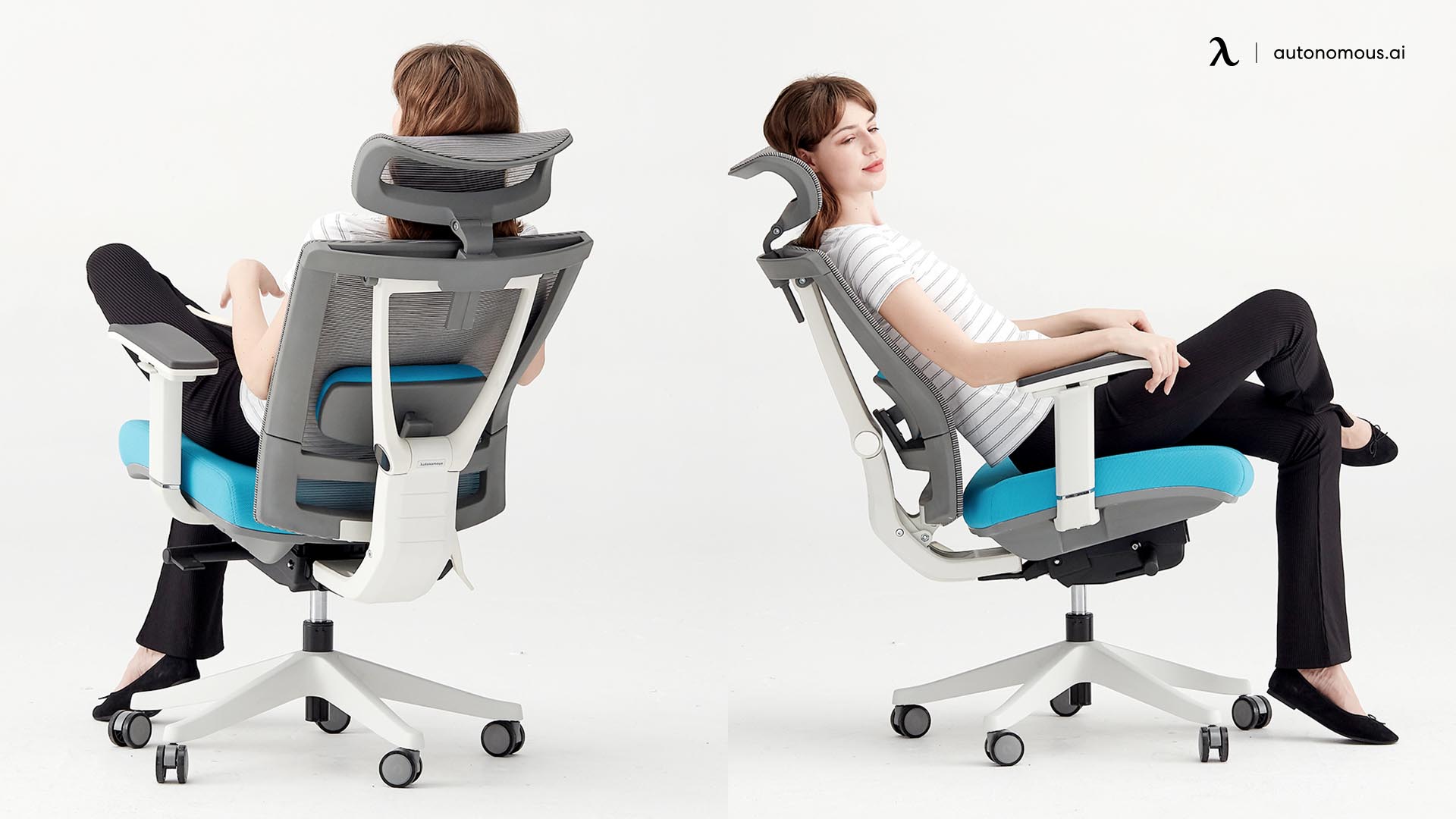 Since most mesh office chairs have little to no padding, the seat frame is often more pronounced. On a padded leather office chair, the user won't feel the seat frame because the foam padding will spill over the frame.
Mesh office chairs with open mesh seats are built by stretching the mesh over the seat frame and because there's no padding your legs, bottom, back, shoulders may come into contact with the frame, which can cause discomfort. This may cause poor blood circulation to your lower legs because the front of the seat frame is cutting off blood circulation. Some mesh office chair models do an excellent job at alleviating this problem, including Autonomous office chairs.
The Autonomous ErgoChair 2 is one of the best mesh office chairs available in the market. It features a waterfall seat shape design, whereby the seat front drops dramatically, helping reduce poor circulation. Other mesh chairs have a small piece of foam on the seat front only, which reduces this problem.
Solution:
When buying a mesh office chair, look closely at the seat frame regarding the mesh surrounding it. If the mesh chair features a thick plastic frame, which is visible outside the mesh, then there's a huge chance that you'll experience the blood circulation problem mentioned above. So, avoid these types of mesh office chairs.
However, if you have already bought a mesh office chair with these issues and are looking for a solution, then place a folded piece of towel or clothing over the part of plastic that's causing discomfort.
Final Thoughts
There are many positive aspects to mesh office chairs, so the few negative aspects shouldn't discourage you from buying a mesh office chair, especially if you follow the recommendations mentioned above.
Also, when going for a mesh office chair, consider other factors in the office where you'll be using the chair. For example, it's essential to consider who will sit on the chair. Further, consider the time you intend to use the mesh chair per day, and per sitting section. Besides, you should consider the average temperature of your office environment and whether you're okay with limited colors and designs.
Video ads for product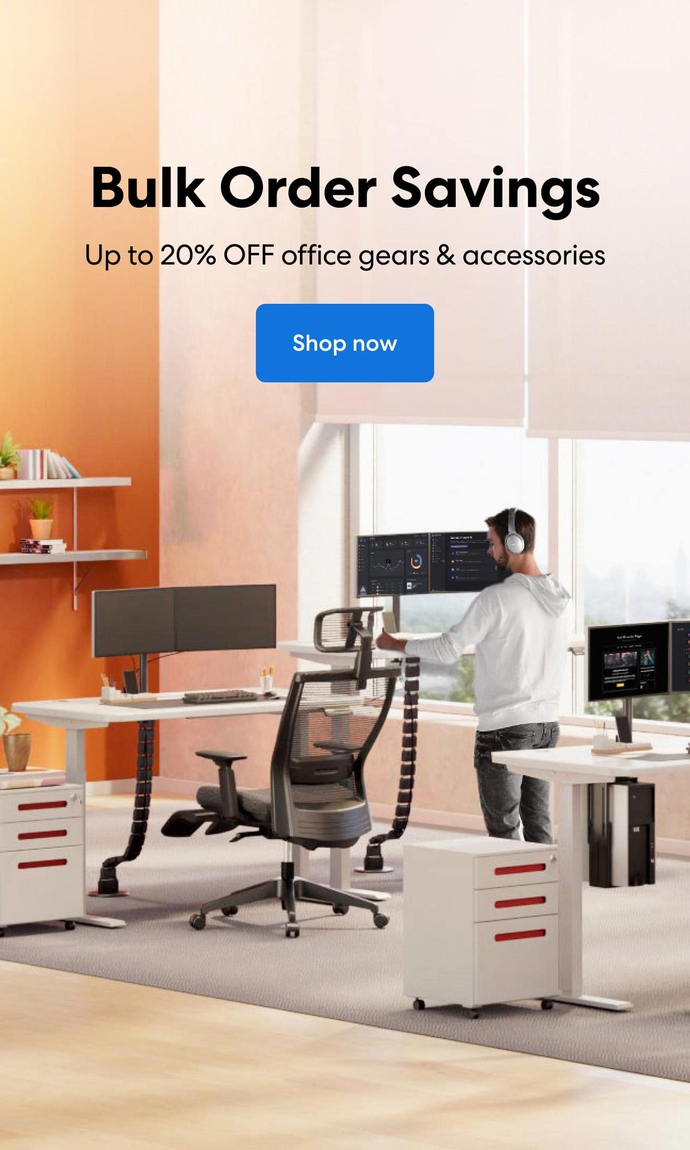 Subcribe newsletter and get $100 OFF.
Receive product updates, special offers, ergo tips, and inspiration form our team.