Smart Products
Must-Have Ergonomic Office Furniture for Every Remote Worker

Autonomous
|
Sep 28, 2021
2,087 Views
Are you a dad or mom who works from home and is struggling to find the right ergonomic furniture for your office? Do not fear, as today we share ergonomic office furniture that every remote worker needs to have. When you invest in the right furniture, you set yourself up for success. 
People sometimes work from their couches or sitting on the floor. That is the worst thing you can do for your posture and well-being. By not having the correct seating arrangement, you could suffer from an ergonomic ailment. 
Don't let the trickiness of working from home get you down. Look for office furniture solutions that are going to benefit you. When you organize your office correctly, you grow as a remote worker and can become more productive. 
Why would you not want to boost your performance and productivity? You can impress your bosses and co-owners, and they won't even know you changed your office space. It would be best if you had many things for your new home office, and it is a good idea to research what items are best.
There is something that should be considered when changing your office design. These ergonomic office furniture include the amount of space you have and your budget. 
Everything, including a chair, desk, shelf, and rest area, is crucial while you are at work. Let's learn about these things and why they are essential to have in any home office.
A Comfy Office Chair
In this day and age, freelance work has become the norm for those who hustle hard. That comes with its downsides, of course. It requires that you sit for extended periods in front of the computer. Due to this, back pain and other ergonomic ailments occur from lousy posture, the incorrect desk, and screen height. 
As technology keeps moving forward, you can now invest in an ergonomic chair that can assist you with any neck or back pain from which you might be suffering. Many of these chairs come with a host of adjustability features that give people superior support and comfort when working for long hours. 
A comfortable office chair is probably the best thing you can add to your workplace furniture solutions, and it can last for years. Don't forget to consider your height and weight when choosing the perfect office chair. It's entirely beneficial to get one that can be adjusted and customized to provide extra comfort. 
When investing in an ergonomic office chair, consider ergonomics, flexibility, aesthetics, and cost, of course. If you take all of these things into consideration, you are going to be on your way to creating the office of your dreams. 
You want something like an ergonomic office chair because you want to prevent injury while at work. Flexibility is needed if you are a person that is on the move a lot. People like to have a flexible backrest so that they can stretch back while working for long hours.
Of course, you need an aesthetically pleasing chair that makes you smile. Choosing a chair like the ErgoChair Pro could be the best thing you do for your office. It has a host of features, and the design is earth-friendly and beautiful. The ergonomic office chair can fit into any modern office space and is an excellent chair for people who have back problems. 
Cost is something that most people worry about when upgrading their home office. Luckily with a company like Autonomous, you can even pay your items off monthly if you cannot afford the upfront fee. 
Easy, cost-effective packages are available for individuals and businesses around the world. The company's products are used by massive tech firms such as Facebook and Apple. Items from Autonomous come with a minimum two-year warranty, and the manufacturing process is meticulous. 
By purchasing from an ergonomic furniture store like Autonomous, you put one foot forward in the direction of comfort and satisfaction.
Desk
Depending on the size of your office space, it is imperative to consider which office desk you want to purchase. The size is essential because you don't want a cluttered workspace. Otherwise, you can cause mental clutter. 
Mental clutter slows down performance by affecting your brain and causing claustrophobia. It is something you want to avoid at all costs. 
You need to take ergonomics into account and whether you want to stand or sit during your workday. A standing ergonomic office desk can help you with that as it can give you both options. 
The Autonomous Smart Desks are a fantastic ergonomic office desk that is good for anyone who wants to add customizability to their home office. A simple eco-friendly ergonomic office chair can go well with a SmartDesk Core due to its minimalistic design and ergonomic comfort.  
The AvoChair may impress you with the robust design with breathable mesh material that keeps you cool on hot days. When the Smart Desk is paired with the ErgoChair Pro, you have the epitome of excellence and comfort. 
Whatever your choice of ergonomic office desk, make sure it suits your height and is durable. That way, you can eliminate any injuries and have your new desk last a lifetime.
Rest Area
Having a rest area in your home office is essential for having some time away from the desk. Be sure to get yourself some comfy couches or sofas so that you can lounge around when taking a break. 
Alternatively, you could get the ErgoChair Plus which is an ergonomic office furniture that has five lockable positions. Why should I get this chair, you ask? Because of its lockable positions and 135-degree recline, it can be lounged on while taking a break. 
It is excellent to use and goes exceptionally well with a standing desk from Autonomous. You can find your Zen with this chair while working or relaxing any time of the day. 
Another great idea is to add cushions to your rest area to feel warmer and homier, which can help you unwind during your workday. You want the best for yourself while working from home, so be sure to spice up your chill area to provide ultimate comfort.
Cabinets and Shelves
Storage needs need to be taken into consideration when working from home. Are you someone who always has a messing desk with files everywhere? Or are you someone who struggles with keeping your files in order? If your answer is yes to any of these questions, you need to organize a cabinet or shelving area for your home office. 
If your documents need to be kept private, a cabinet can help keep them safe from spying eyes. You need to consider the size of your office when investing in a shelving unit, cabinet or other office furniture solutions. If you aren't getting your office furniture wholesale it can often cost an arm and leg, so keep looking for any Autonomous promo code to get a discount on the best ergonomic office furniture. There is also a great employee purchase program for HR or managers to take advantage of. 
An excellent space-saving idea for remote workers who like DIY projects is to put shelves up on your wall around the desk. It can be cheaper than you expect and make your office look more attractive. Remember having all your items neatly arranged is the best thing you can do for your mind while at work. 
A tidy office leads to more productivity and an increase in performance due to eliminating clutter. When you have files and folders organized, it can increase effectiveness when handling these critical documents. 
The time is now to take control of your office storage space. Take the first steps and watch your performance and productivity grow.
Other Ergonomic Equipment
If you are spending long hours at your desk, it is essential to have all your workplace furniture solutions in order. That way, you can benefit from comprehensive ergonomic support from equipment that considers your health. 
Things like ergonomic keyboards and mice can be a simple solution to rectify your wrist or finger pain. Most ergonomic keyboards have a wrist rest to keep your arms supported when typing out a report. 
The button's design is made to put less pressure on your fingers when stroking the keys. This kind of setup can be essential for someone who writes for a living. 
An ergonomic mouse could be ambidextrous so that it suits you whether you are right or left-handed. You might think this is a minor issue, but you won't believe how life-changing it can be.
A Sound System or Speaker
Working with music in the background can often inspire and motivate you to get your work done. That is a necessity in the modern remote office. It is often overlooked, but you can see your productivity increase once added to the office space. 
You could go the route of an extensive sound system which might be overkill for most remote workers. However, it is going to provide quality sound and loud volume.
An ideal ergonomic office furniture option could be a portable speaker that can be taken with you wherever you go. There are tons of these on the market, and a quick Google search can reveal some suitable speaker suppliers. 
You want something that has bass, as this adds depth to the sound that is coming from the speaker. Start by adding a small speaker to the office and start reaping the benefits.
Desk Lamp
Another often forgotten office item is a desk lamp. This essential piece of ergonomic office furniture can help you out if you are working through the night or in a dimly lit room. Ideally, you want a LED desk lamp that emits a soft glow that doesn't damage your eyes. 
A bright light is known to cause fatigue and tiredness. Besides that, it dries out your eyes and causes headaches. Please remember that a desk lamp cannot make up for natural light, so open your curtains and blinds to get some sun. 
Some great advice would be to take your breaks outside in the sun to absorb essential vitamin D.
A Note Book or White Board
More often than not, you come up with a creative idea only to forget it a few minutes later. If you have a whiteboard, you can immediately jot down your thought before it runs away from you. 
It is something that remote workers around the world often overlook. If you can't afford a whiteboard, you can pick up any pen and notebook from a dollar store.
Plants
It has been scientifically proven that plants boost mood as well as productivity. Not only do they provide essential oxygen, but they also have an aesthetic appeal. 
Suppose you are looking for something bigger to fit in the corner of your office; a Ficus Benjamin would suit this situation perfectly. Some plants to consider for your desk could be Devil's Ivy or succulents that do not require much light or water.  
Remember not to overcrowd the office with plants, as this can also be determinantal to one mental state. The same clutter rule applies to plants as it does to office equipment.
A Reliable Router
Another overlooked item is your router. Slow internet connection can be damaging to your work reputation. Your livelihood depends on the internet, so why not ensure that you have something reliable and fast? 
There are many retailers online where you can purchase a great router to keep you connected.
A Powerful Computer
If your computer is slow, so is your productivity. Having a fast computer not only motivates you to get work done but leaves you less frustrated at the end of the day. Investing in a MacBook might be the best thing you do because those machines do not suffer from viruses that could slow it down. 
If a MacBook is out of your price range, multiple Windows-based PCs are available for a low price. Please make sure that you install a reliable anti-virus to keep everything running at optimal levels.
Conclusion
As a remote worker, you have lots of freedom, but often you can get lost in your work and spend hours in the office. Why not make your office as aesthetically pleasing and ergonomic as possible? Take advantage of the discount office chairs available from Autonomous. 
Put together your plan and work diligently to create the office of your dreams. If you adhere to the advice in this article, you are bound to come up with a fantastic design. 
It's time to take charge of your remote working station and add the ergonomic office furniture to boost productivity.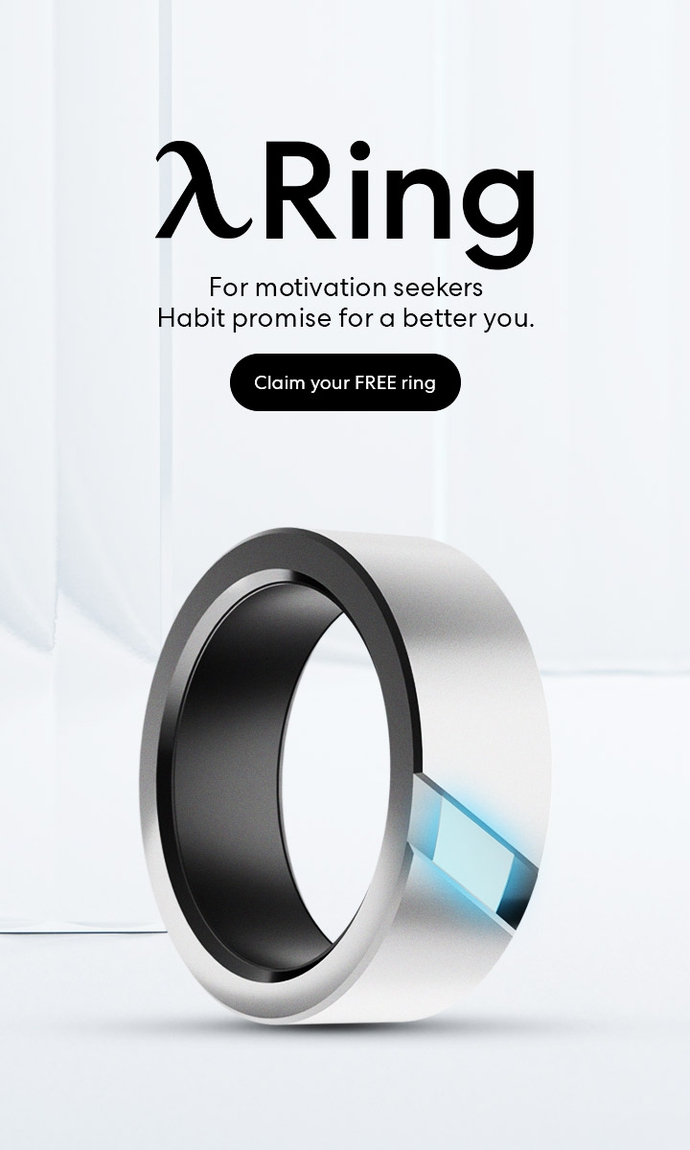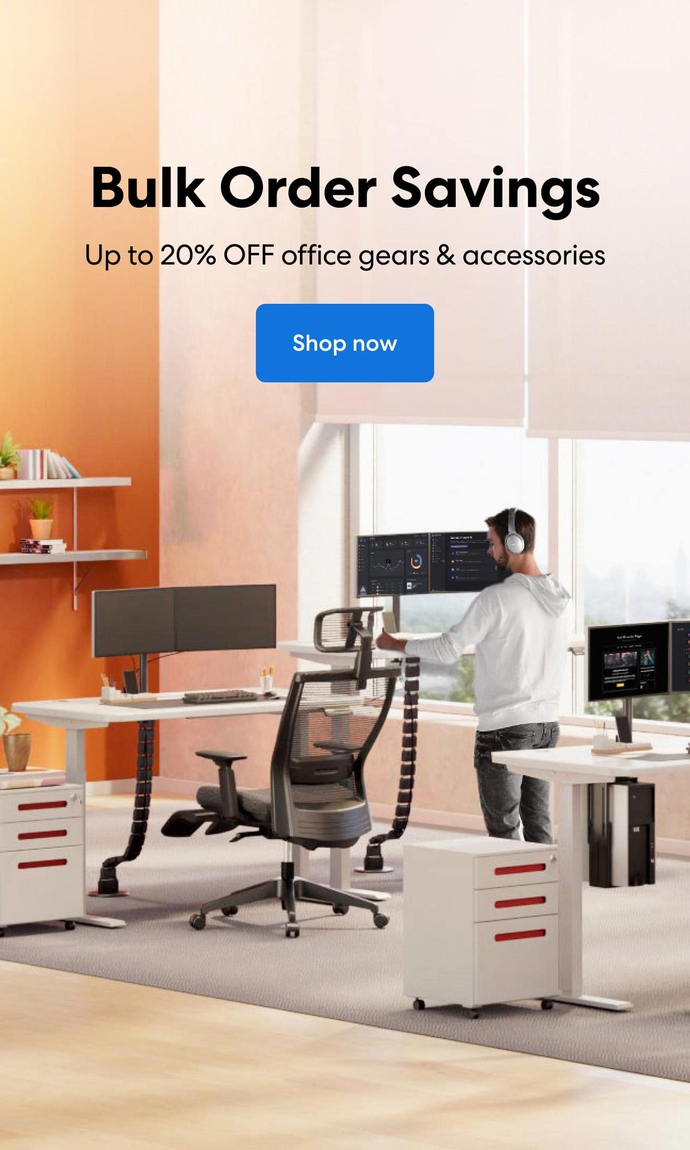 Subcribe newsletter and get $100 OFF.
Receive product updates, special offers, ergo tips, and inspiration form our team.