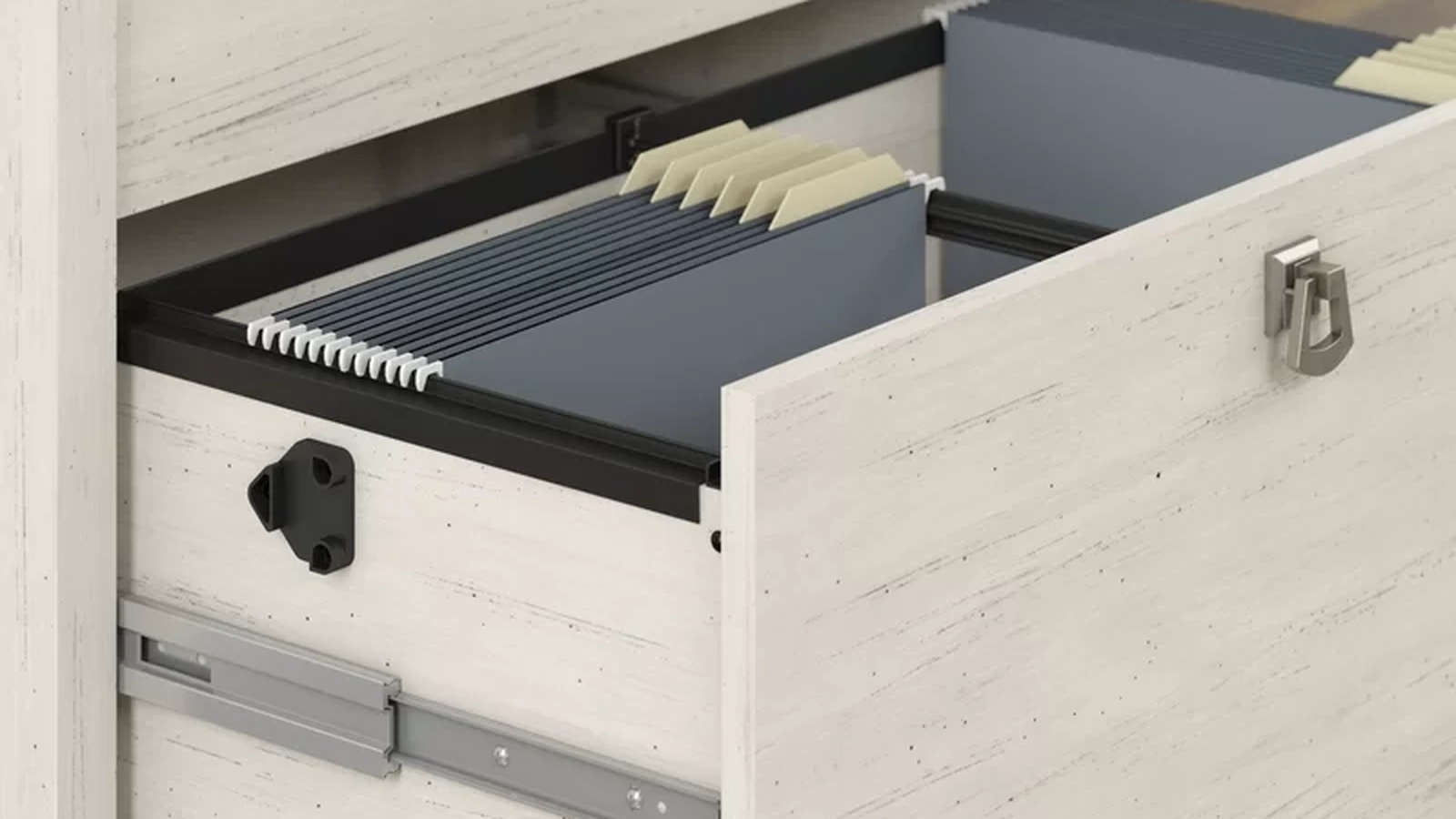 Smart Products
File cabinet Accessories to Beef-up your Workspace.

Autonomous
|
Sep 19, 2018
16,560 Views
File cabinet accessories play a very important role in ensuring that your records, files, and documents are kept safe, better organized and more accessible in your workplace. Those accessories used with file cabinets have a simple role, to make the usage of your file cabinet as effective as possible.
You might be thinking; why should I have accessories used with my file cabinet?
Because
In order to make file sorting and file keeping more effective, you need to complement your file cabinet with some very important accessories. These devices ensure that you have more options available to you apart from just storing your files. You can hang, arrange files any way that suit your taste with these cabinet accessories.
Furthermore, these accessories can be effective for classifying files, and keeping these files in place until they are needed. To ensure the safety of office files and paperwork, these file cabinet accessories should be checked out. They make it easier to keep the files safer and well protected.
These accessories make the file cabinet easier to use and are available in all forms. In other words, there are accessories that are available for all the file cabinet type that are in circulation. Some of these accessories are even compatible with over three different file cabinet while others are best suited to just a type.
Depending on the kind of file cabinet you have, there should be little understanding of the properties of the file cabinets in order to choose the perfect accessories
Consider before choosing a file cabinet accessory.
Not every file cabinet can accommodate a file cabinet accessory; in fact, some of the accessories are present in some types of a file cabinet.
Therefore, there are factors you should consider when making your choice:
1.    The intended use of the file cabinet.
Based on your preference, a file cabinet can be used in the kitchen, in the sitting room, and in the workplace which would involve keeping several documents. Some do think cabinets are only used in offices, it's not true.
They have a very wide range of application; therefore, it is expedient for you to define its purpose before buying an accessory. For instance, an accessory used for better organizing files won't be needed if the cabinet is just needed to store books.
 
2.    The material used in making the file cabinet
A file cabinet can be made of wood or made of metal. This classification is an important factor to consider when choosing a file cabinet accessory; some accessories might work perfectly well for metal file cabinets, while some might not be able to function in a wooden file cabinet.
Purchasing an unsuitable accessory for your cabinet will only result in its lack of effectiveness on the cabinet.
3.    The filing cabinet design
There are several designs a file cabinet can have, and this is simply based on its application. The different types of file cabinets that exist include; lateral file cabinet, vertical file cabinet, mobile file cabinet, open-self file cabinet, and side file cabinet. Based on these designs, the kind of accessory to use must be selective.
11 Necessary accessories to boost your file cabinets
There are various file cabinet accessories that can be used to complement your office. This office equipment help make your work easier and organized. Some of these accessories include:
Drawer
The drawer is the basic part of the file cabinet since the file cabinet is just an empty container. It has a handle, an out-stop which is used to prevent it from completely detaching from the cabinet when pulled and a thumb-latch.
The drawer comes in different sizes and types depending on the type of file cabinet in use.
The vertical cabinet uses a very much longer drawer but small in width, while the lateral cabinet drawer is wider but is short in length.
Railings
Railings help you create more space in the cabinet. It performs this action by arranging your hanging files in the format stated by its name. In other words, it holds your paperwork in a front-to-back format.
Another important attribute of this accessory is how it helps increase the filing capacity of some file cabinets by increasing the size of letter these cabinets can hold. The Front-to-Back Hanging File Rails is constructed with durability in mind. Usually made of steel to ensure strength, this office accessory provides quality service.
There are two types of front-to-back hanging file rails.
These are the single and the double types of these rails. The differences in the two are not so much as they both increase the storage density of a file cabinet. However, the single front-to-back hanging file rail is compatible with more file cabinet types than the double front-to-back hanging file rails.
Follower Block
The follower Block is used in lateral cabinets mostly and also used in the vertical cabinets. It prevents the drawer from removing off from the cabinet
Drawer Slide
A Drawer Slide aids your accessibility to the drawer as it aids the ease of how our drawer slides out.
This accessory is designed with soft vinyl that reduces friction between the moving parts of the slider.  
File Bars
The file bar is the metal in which adjustable folder frames are connected to.
They are not the same as file railings, though they connect different folder frames together and enables you to navigate through your entire files much easier.
File Divider Kit
This ensures that your files aren't just eating up space in the cabinet. This piece of equipment is used to hold files tight and upright. It is easy to use as it attaches to your file drawer and allow you access to the files in the drawer.
This ensures that you can utilize your drawer space to the fullest as this device allows you to fill up your drawer to the maximum.
File Lock Kit
The File lock kit is a very essential accessory for your office's file cabinet. Office theft occurs every now and then. Even in the most honest and trusting workplaces, files still get misplaced and missing. To prevent such occurrences and ensure the safekeeping of your files, having a file lock kit is important.
These kit usually comes with instructions on its usage and with a couple of keys. As long as the cabinet is designed for file locking, the file lock kit can be used with the file cabinet.
Shelf Divider
A Shelf Divider is also referred to as shelf file divider. This helps keep files organized by dividing the drawer into about a dozen sections.
This maximizes the organization and space usage of the file cabinet. Any cabinet designed to use this accessory can be complemented with this accessory to help keep files organized.
Hanging File X-Racks
This accessory supports the use of over 20 hanging folders in a drawer. Design as a box with an X shape, it can be folded around the files to create more space in the drawer.
There are pads on the bottom of this accessory that ensures that your files don't get distorted, misshapen or bent out of shape by the dragging movement of the drawer.
Desk Drawer Organizer
A desk drawer organizer is a rectangular box with several ports for different equipment you want to keep in the file cabinet.
It introduces order and allows other materials that are not folders to be properly kept.
Caster Kit
A caster kit is used to make your file cabinet mobile. It has a set of tires underneath designed to withstand larger loads.
There are majorly two types namely the swivel caster and the rigid caster.
What makes a Perfect File Accessory?
The best filing cabinet accessories are the ones that are important and best complements your own file cabinet. What works for a particular file cabinet type might not be suitable for another.
So, to determine what your own best file cabinet accessories are, you have to consider your cabinet type and look for the accessories that are specifically designed for the drawer.
Therefore, your cabinet type mostly determines your top accessories. You should choose based on this knowledge.
Tips to Proper Usage of File Cabinet Accessories.
While file cabinet accessories go a long way in helping you keep your stuff organized and well sorted, improper use and application of these devices might be counterproductive. In order words, you should understand how to properly use the different cabinet accessories that are readily available to you.
To ensure the durability of your file accessories, only use them with suitable cabinets. It is common practice in some offices to attempt fixing an accessory that complements a different cabinet on another cabinet type. This could be due to a lot of reasons ranging from the buying of a new cabinet to the buying of the wrong accessory type.
Whatever the reason may be, attempting to fix an accessory that is not suitable for the cabinet type usually produces the opposite effect of what is expected.
In a situation where the wrong file cabinet accessory has been purchased, you can use the return policy for the product and get the right file cabinet accessory for your cabinet. If you just got a new cabinet, check the cabinet type and obtain information on the type of accessories that best complement the cabinet.
Also, the proper use of cabinet accessories helps in keeping them in use for a longer period. Avoid overusing these devices as it wears them out faster. Do not overstuff your cabinet with files because you have complemented the cabinet with file divider kits or hanging file rails.
While these devices ensure that you have the maximum space possible in your cabinet, they do not add extra space or provide space out of thin air. A slider should be connected to minimize friction and its effect on your cabinet. Do not turn your file cabinet into a sliding object because of the presence of a slider.
This is why a guide on how to use these accessories comes along with the product when you purchase them. Ensure that you go through this guide to fully understand the proper use of your file cabinet accessories.
Conclusion
Working in an office can be strenuous enough without a high level of organization. With just enough office space, you don't need office files and paperwork taking up quite a lot of space that could be utilized for other uses.
The provision of file cabinet accessories resolves this problem quite easily. With the organized arrangement offered by these accessories, you should have more than enough space to operate in your office.
While file cabinet accessories won't automatically sort and organize your files on their own, their presence on your cabinet surely will drastically improve the efficacy and rate by which you sort, organize, and classify your files and paperwork.
Finally, as there is quite a wide range of file cabinet accessories to choose from depending on your needs, consider what you want from the cabinet accessory before you purchase it. Ask questions like
Is this accessory really important?

Will it increase my work efficiency?

Is it going to make my work faster and easier?

Is it the type required by my file cabinet?
Having obtained answers to these questions, you can then obtain the file cabinet accessories that best complement your file cabinet.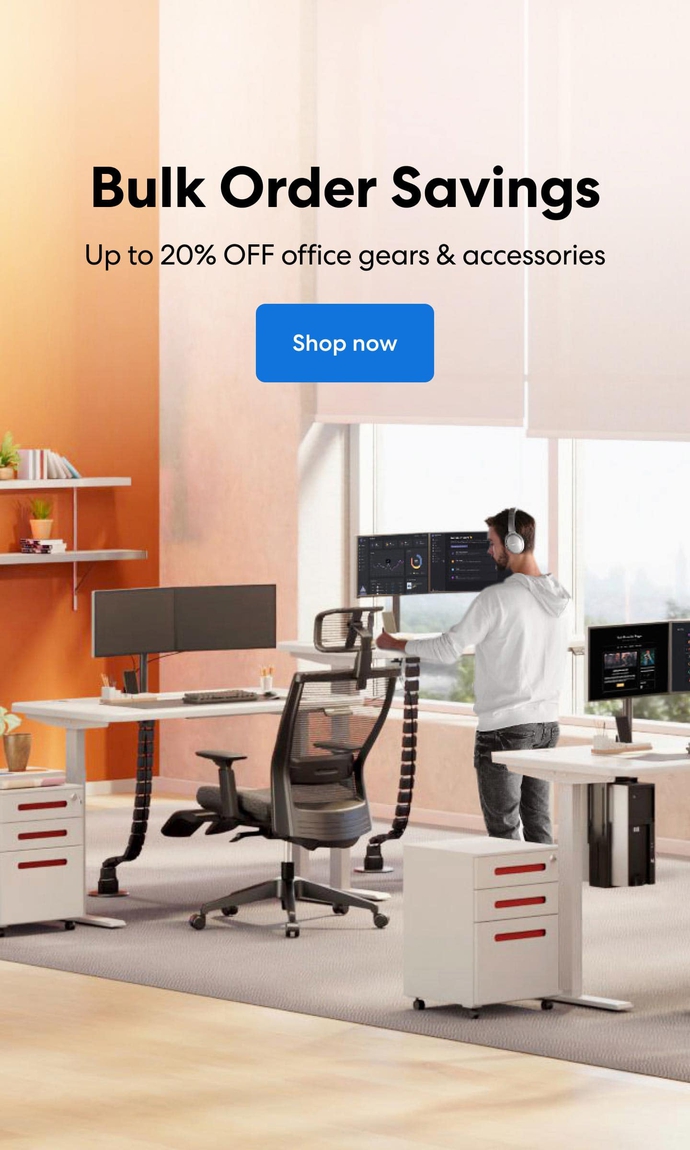 Subcribe newsletter and get $100 OFF.
Receive product updates, special offers, ergo tips, and inspiration form our team.