Workplace Inspiration
Fremont ADU Guidelines: Regulations, Permits, and More

Jessica Martinez
|
Oct 29, 2023
1,297 Views
Table of Contents
Fremont is a scenic city in California with strict building rules and regulations. If you are looking to set up an accessory dwelling in this city, make sure to follow all the building guidelines properly. In this article, we will discuss all the rules, regulations, and requirements that you need to incorporate during the construction of your Fremont ADU. From lot size requirements to selling an ADU, you will find information on everything you need to know.
Fremont ADU Rules and Requirements
1. Zoning and Permitting Conditions
The first step is to check the zoning requirements. Building a Fremont ADU is only allowed in the zones that are built for residential use. Moreover, a fee would also be charged by the city that covers the issuance of design and building permits. The fee is non-refundable, so make sure you set the design according to the rules to avoid rejection.
However, the application for ministerial approval of your permit application would not be awaited for correction if it doesn't threaten any public health and safety during construction. In addition, if you are building an ADU at a place where your primary dwelling is located that meets the development standards, then your City of Fremont ADU permit will be automatically approved after 60 days without any hearing. Keep in mind that regardless of the type of the ADU, you will need a building permit to construct a prefab ADU.
2. Number of Units Allowed
For single existing or proposed family dwellings, you can't build more than one ADU or JADU on the same lot. On the other hand, multi-family dwellings can have two detached ADUs but only one JADU; however, you will still need to make sure that the setback requirements are met. If you want to build a conversion ADU in a multi-family dwelling, keep in mind that you can only go to 25 percent of the primary dwelling in size. The conversion ADUs should always be made by converting non-livable spaces such as storage rooms, boiler rooms, attics, basements, garages, etc.
3. Permitted Locations
You can only build an ADU where your existing proposed or constructed single or multi-family dwelling is located. In addition, the zone where you have your existing primary dwelling should be zoned for residential usage.
4. Size Requirements
The maximum size that you can go for in the case of the attached ADU is 1,000 square feet. The calculation of the total floor area should not include carports, garages, patios, breezeways, and other accessory structures that exist within the boundaries of the lot. For a detached ADU, the maximum size that you can build is 1200 square feet. Remember that your conversion ADUs are not subject to these size limitations; however, you are allowed to expand the ADUs within the house up to 150 square feet, but not more than that. The maximum size for the JADUs cannot exceed 500 square feet.
5. Height Requirements
If you are converting an existing structure into a Fremont ADU, you won't need to worry about height restrictions. However, the ones looking to build an attached ADU for a single-family dwelling can only go as high as 30 feet from the ground. In addition, the 30 feet height should only consist of a single-story ADU and no more than that in any case. For single family or multi-family detached ADUs, the height limitation is 16 feet or 18 feet only if you need to match the height of your primary dwelling.
6. Building Setbacks
For conversion and JADUs, no setback requirements are applicable except the 150-square-foot expansion limitation. If expansion exceeds the limit, the ADU will be subject to all the size and height limitations you usually face in detached ADUs. The detached ADUs, however, need to be at least 4 feet from the primary dwelling. This also applies to both side and rear yard setbacks.
7. Fire Sprinkler Installation Requirement
Fire sprinklers are only required if there is a Fremont ADU requirement for them in the primary dwelling. In any other case, you are not required to install an additional fire sprinkler for your accessory unit.
8. Occupancy
In Fremont, the owner occupancy would not be required for the ADU or the primary dwelling if you choose to build an attached or detached ADU. However, for JADUs, the owner should occupy either the Junior ADU or the primary dwelling unit. The occupancy would not be required in case the owner is a governmental agency, housing organization, or land trust. 
9. Utility connections
Separate utility connections for the ADUs that exist within the house are not required. The fee for the utilities in the ADU would be combined with the bills you pay for your primary dwelling.
10. Separation from the Primary Dwelling
A separate entrance would be required for both JADUs and ADUs (detached or attached). Moreover, detached and attached ADUs in Fremont should also provide a separate address from the primary dwelling.
11. Parking Requirements
You don't need to add additional parking if you already have one for your primary dwelling. If you convert your existing garage to an ADU in Fremont, no replacement would be required for it either.
12. Historic Property
Make sure you design your exterior and interior in conformance with the objective standards provided by the secretary of the Department of Interior Standards to preserve historic properties.
13. Selling of an ADU
Keep in mind that you can't sell your accessory dwelling unit separate from your primary dwelling in any case whatsoever. During the recording of your deed restriction, you will need to agree on not selling your JADU or ADU separate from your primary dwelling.
14. Renting of an ADU
Although you can't sell your ADU in Fremont separately, you can always rent it separately from your primary dwelling. However, the rental period cannot be less than 30 days.
Conclusion
In summary, Fremont's ADU guidelines are your blueprint for creating valuable and sustainable housing solutions. By understanding the regulations and permitting process, you can unlock the potential of your property, whether it's for family, rental income, or multi-generational living. While there may be paperwork and planning involved, the end result is a space that enhances your life and contributes positively to the community. Embrace these guidelines, work with professionals, and turn your housing dreams into reality for a brighter, more sustainable future.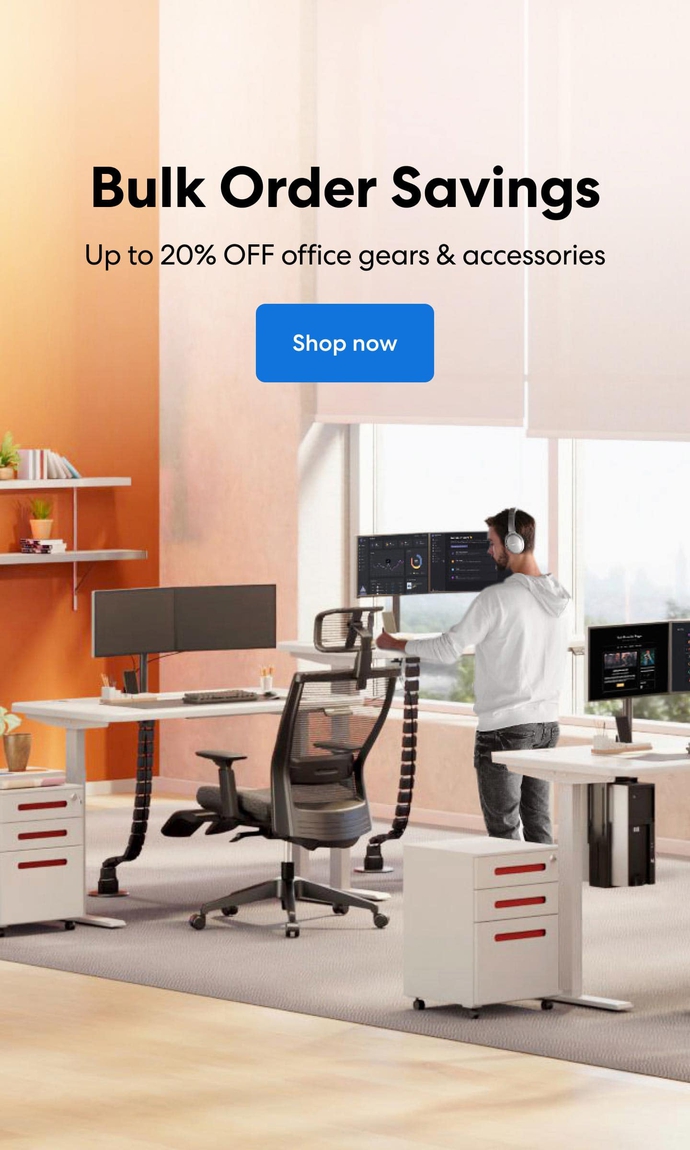 Subcribe newsletter and get $100 OFF.
Receive product updates, special offers, ergo tips, and inspiration form our team.