Smart Products
The Art of Small-Space Living: Furniture Shopping Tips for Apartment Dwellers

Autonomous
|
Jul 26, 2023
230 Views
Nearly 40 million people in the United States live in apartments, and experts predict that this number is only going to grow. There are many reasons to live in these dwellings. They are cost-effective and simpler to maintain. 
Their major downside is the limited space. Residents must get creative with their apartment furniture to stay organized without compromising their style. 
Need style inspiration for your apartment space? Continue reading for tips on designing, organizing, and shopping for the best studio apartment furniture. 
Tips for Organizing and Designing Small Apartment Spaces
When it comes to placing apartment furniture in the limited space, there are certain factors to consider: 
Finding style ideas that optimize the space,
Ensuring the apartment is fully functional, and
Maintaining your design interests 
You do not have to compromise one of these points over the others. There are ways to incorporate all three. You just need to plan, and the following tips can help you do just that! 
1. Find Pieces that Serve Double Duty
Multifunctional furniture is the best way to optimize your apartment. When you purchase pieces that serve only one purpose, the space in your studio is going to get smaller. Finding small apartment furniture that you can use for more than one thing is the first step to optimizing your limited space. 
Couches are typically a must-have for every studio apartment. Why not find one that can seat people watching TV during the day, and transform it into a guest bed at night? 
Most studio apartments do not feature a guest bedroom. A convertible couch is just the right tool to maximize the room's functionality. 
If an apartment does not have a guest bedroom, chances are it does not have an office space. Therefore, it is up to you to find a work area that fits your needs.
A standing desk is an excellent way to make the space more interactive and energy-boosting, especially as this home standing desk could encourage you to be more active and improve your mood along with other potential benefits. 
2. Think Taller, Not Wider
There is limited space in an apartment. As such, when you cannot go wider, go taller. Many people dedicate walls to decoration and accessorizing. However, they are great resources for more storage. 
Bookshelves and cabinets are often sold with sider bodies. You can sway this style for taller storage spaces that create more room for shelves and baskets. Key pieces of furniture for studio apartments include stackable items. If you have boxes or storage compartments that can top one another, you can create a makeshift storage vessel. 
Another way to maximize space vertically is to not forget about behind the doors. Purchase hooks and holders to store more on the back of a door. When open, guests cannot see what is behind them, keeping items perfectly hidden.
3. Find Adjustable Furniture
Home furniture has traditionally maintained a one-size-fits-all philosophy. While this can still apply today, there are many pieces that you can adjust according to your body type—and by how much space there is in your dwelling. 
Adjustable chairs, shelves, and desks can all tailor to your preferences while accommodating what limited space there is. When more people are in the apartment, you can shorten them. When you have more space available, you can grow them right before your eyes. 
Adjustable and customizable couches are best for this. Meanwhile, an office chair can make your space even more comfortable. The best ergonomic chair can make you more productive while allowing for optimal space as you see fit.
4. Opt for Lighter Colors
Planning for organizational furniture in your apartment is one thing. However, adding design elements that make the space feel bigger can transform it entirely. 
As you search for apartment furniture sets, go toward lighter colors. These make the space feel airier, and therefore larger. You can go further by looking for glass and transparent pieces too. A glass coffee table is a fantastic way to make the room less blocky. Transparent shelving does this same job.
5. Incorporate Storage into Your Main Furniture
Take apartment furniture that serves double duty even further. While a couch can pull out to be a guest bed, transform your primary bed into one that also holds storage.
A bed that has drawers underneath is an excellent way to keep belongings nearby and hidden. This is a great tool for apartments without closet space, too. You can keep all your clothes neatly in your bedroom area. 
You can also find tables and ottomans that provide storage. Tables with shelving underneath serve as a two-in-one piece for holding drinks and more (think: books, a personal drink cart, or decorative knick-knacks to show off your personality). 
6. Fewer Angles, More Curves
It can be easy to buy perfectly angular furniture. Apartment furniture sets that are mostly rectangular or square could be taking up more space than you realize. Instead, search for more circular pieces. They are often smaller and make for a unique style choice that says more about your design skills than your need to free up space. 
7. Wall-Mounted Storage Is Your Best Friend
Shelves and cabinet spaces can start on the floor. However, adhesive technology allows you to bring the storage right to the walls, leaving the floors free for other functional apartment furniture, such as a couch or dining table. 
Floating shelves are an even better option if you want to make your apartment space feel less crowded. This form of storage holds books and other visually appealing items that require storage. Just be sure that you are allowed to hammer nails into the wall if it is a rental. If not, then have removable adhesives on hand that can withstand enough weight.
8. More Mirrors Create More Space
Another design choice that you can make to transform the way an apartment feels is through mirrors. There is no way to make a studio apartment bigger. Nevertheless, if you hang mirrors on the wall, it reflects the rest of the room, tricking the eyes to think the room is more spacious than it is. 
Another incorporation you can make is full-body mirrors. They are excellent accents to any room and are super trendy. 
In general, mirrors serve the purpose of pampering and preparation, but they can also enlarge your entire apartment. 
9. Install a Room Divider with Storage
Studio apartments are one-room spaces that include a bed area, a living room section, and a kitchen. It can be challenging trying to designate a space without each room's purpose bleeding into the other.
As a remedy, insert room dividers for more privacy and better separation. Plus, if you get room dividers with shelving for storage, you can maximize the space and make more room for other furniture pieces, such as an office chair and desk or a small dining table.
10. Don't Leave the Corners Empty
The corners of rooms may feel like wasted spaces. If you plan right, and buy the right pieces, you can turn these angles into fully stocked storage spaces. 
Fortunately, there are a lot of furniture pieces that fit into the corners of rooms. Take sectional sofas, for example. They rest within the 90-degree angle of the living room and even make the space feel larger. 
You can transfer this same idea to storage corners. Search for corner shelving or cabinets to optimize the space. Applying this idea in the kitchen could also mean more counter space for cooking. 
11. Use Accessories as Decorations 
Jewelry, hats, and scarves are all items that you may need to store, but their unique patterns and designs make them potential decorative pieces. Consider using your wall space to not only hand your accessories but allow them to provide a personal touch to the space.
12. Don't Be Afraid of Wheels
Transportable apartment furniture can help maximize storage but serve a purpose when there are more people in the apartment. A rolling drink cart is one such example. They easily store in one part of the apartment. When it comes time for the cart to be used, you can roll it to the desired destination for ultimate use. 
You can also purchase chairs and other storage pieces containing wheels. If you do not like their initial destination, you can simply move them to a more functional spot. 
Easily customizable and functional, do not overlook any items that have wheels. They can make your space much easier to organize.
The Most Important Tip of All: Never Forget Your Style
Consider all the tips listed above. They are fantastic for making your apartment feel bigger and manipulating furniture pieces to be more functional. However, as you shop for efficiency and organization, do not forget the most important part of decorating and furnishing a living space—your style. 
If you want a cozy small studio apartment, search for softer items and do not be afraid of open storage, such as floating shelves. These types of additions can make the apartment feel comfortable and inviting. 
If you are hoping for a minimalist look, prioritize the functionality of items and the simpler side of design. No matter which direction you go, ensure the furniture also serves your interests. 
The best way to identify your apartment furniture style is to think about the colors you desire most to be included. One of the above tips states that lighter colors are better for making a room feel larger than it is. If this is not your style, scrap that and embrace the maximalism of darker colors. 
What's more, prioritizing space optimization can help you save room for decorations and accents. You can incorporate art pieces on the coffee table, insert desk accessories, and much more to enhance the apartment's design.
What to Do Before You Go Shopping?
There are many design tips to consider when searching for apartment furniture sets. Nevertheless, there are still other suggestions to contemplate as you start your search for the best pieces to include. 
Measure
Before diving into the shopping process, measure your entire apartment. This helps you find pieces that are going to perfectly fit in a designated spot. That way, you do not have to play a guessing game when you fall in love with furniture. 
As a pro tip, write down all the spaces you need to fill. Then, write the measurements for an apartment furniture item that can fit in that spot. Maintain a master list of all these numbers and check them off as you make purchases. 
Not only does this organize your search but it also makes it more efficient. All the measurements are in one place, and you never have to scramble for them before heading to the checkout line.
Price
Identify your ideal price point before hitting the stores. Even small apartment furniture can rack up costs. Plus, when you rent an apartment, you can expect to make regular payments, so staying within a price range is an excellent idea. 
While you can look for discounts on pieces, this often does not guarantee optimal quality. The best way to save money on apartment furniture is to take advantage of bulk deals. Furniture sellers, such as Autonomous, offer bulk furniture to help you save money while acquiring top-notch pieces. It's the best of both worlds!
Plan
Finally, make sure to plan. Make a list of your must-haves when it comes to studio apartment furniture. This should include a couch, bed, and storage container. Consider how you can optimize these components to be as functional and optimizing as possible.
If you can assign any of these pieces to a double function, think about finding additional furniture that you originally may not have thought to include—a dining table, coffee table, and more.
The Bottom Line
Finding the best studio apartment furniture does not have to be challenging. When you consider how much space is available, you can find pieces that also provide storage. 
Designing and decorating a limited area is all about getting creative. Using your resources and thinking outside the box—while incorporating your style—can create an apartment space that you love and feel comfortable dwelling in. 
Happy furniture hunting!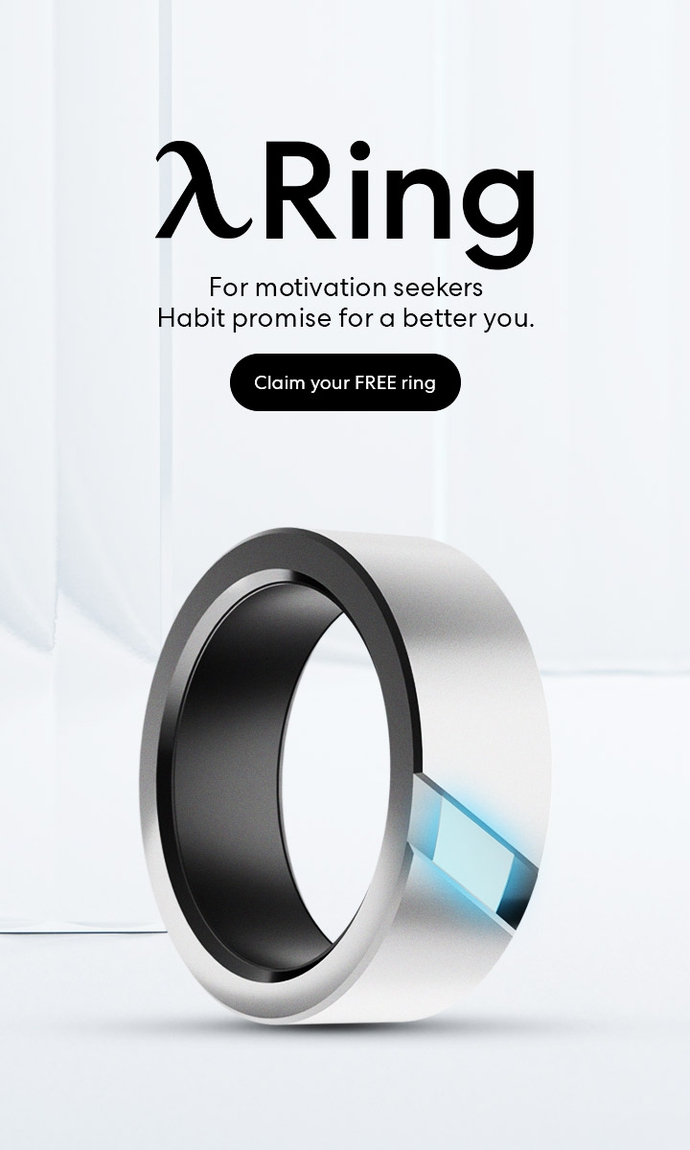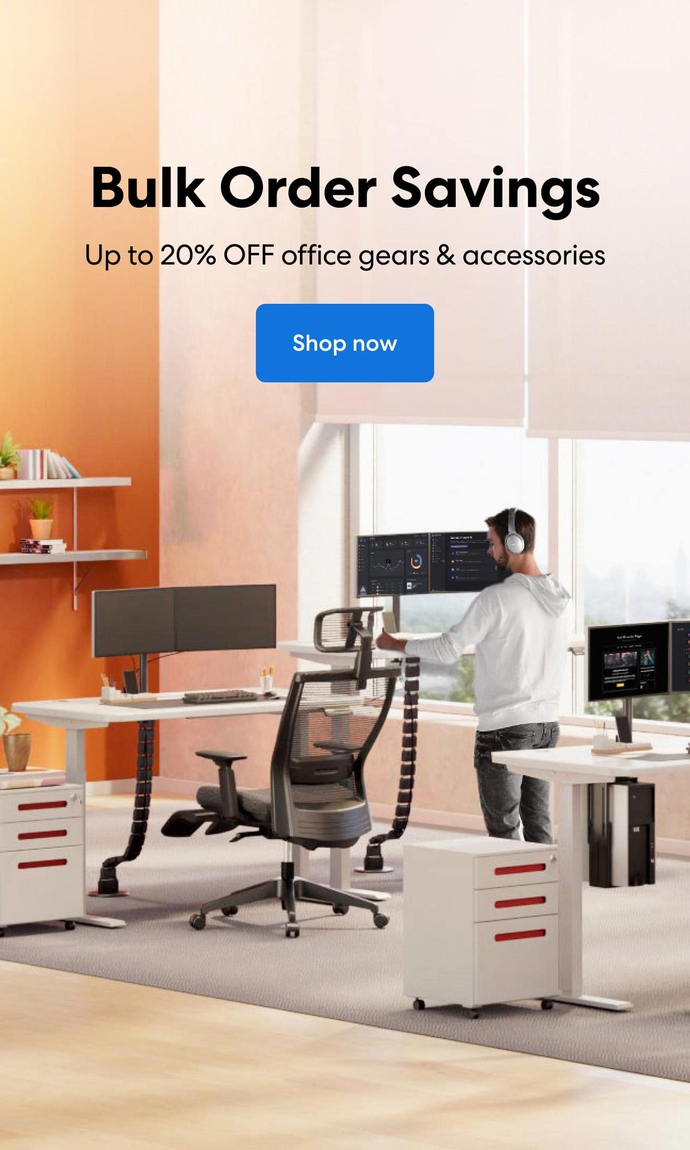 Subcribe newsletter and get $100 OFF.
Receive product updates, special offers, ergo tips, and inspiration form our team.