Workplace Inspiration
Home Office Organization Ideas to Keep Your Space Clean and Productive

Autonomous
|
Oct 11, 2021
2,141 Views
As the global pandemic forces people to practice social distancing, the design and ergonomics of the home office are receiving more attention. If you are working remotely, your home office can be a tranquil place that promotes productivity. 
That is, unless your desk is constantly littered with paper, and finding a pen to write with means digging through a giant desktop mess. A cluttered, disorganized workspace can make you less productive, and reduces your creativity and motivation to continue working. 
If you are reading this, you are already on your way to taking control of your space. Read on for some of the best ideas to improve your home office organization. 
The Benefits of an Uncluttered, Clean Workspace
Keeping your space clean and free of clutter doesn't just make it more inviting. It can also provide many benefits that you may not have been aware of. Here is a list of the benefits you can expect to receive from a clutter-free, clean work area.
A Sense of Accomplishment
Decluttering requires you to use your problem-solving and decision-making abilities because it forces you to determine how to fit a certain number of items into a particular area or space. 
To accommodate everything, you must make decisions quickly about whether to retain or discard items to get home office organization. Completing this task can boost your confidence in your decision-making abilities and give you a sense of accomplishment.
Greater Productivity and Focus
When a workspace is cluttered, the mind and body are often occupied with navigating the mess to find things. By decluttering your space, you free both the mind and body from focusing on the task at hand.
Productivity can be increased by reducing clutter in excess furniture, office equipment or tech devices, and paperwork.
Cleanliness Reduces the Spread of Disease
You may not realize it, but your workspace can accumulate bacteria and other germs, which spread disease.
If you have old food items that you constantly must move away, or grease from yesterday's lunch smeared across your desk, then there is a greater chance of you getting ill or spreading disease.
Keeping your desk clean and clutter-free can help keep you healthy and prevent the spread of disease-causing germs.
Reduce Levels of Anxiety and Depression
When a workspace is disorganized, it often leads to anxiety and a chaotic approach to work. Making your space clean and clear can help alleviate anxiety and stress, and it certainly helps to clear the mind.
If there are many things around you, your mind is subconsciously led to believe that there is still more work to do, elevating anxiety levels without you even realizing it.
Improve Your Creativity
While decluttering your space and ultimately your mind, you are free to come up with new ideas. Decluttering doesn't just free up space in your mind. It also frees up a physical workspace for you to scribble ideas or make sketches on an A3 jotter. 
Here are Some Desk Organization Ideas for You
If you weren't convinced to remove the clutter from your home office setup before, you should be now. Here are some home office organization hacks to give your home office the makeover it needs. 
1. Get Rid of Everything You Don't Need
Clutter can be caused by hoarding things you don't need, so begin by sorting through your supplies to determine what stays and what goes. A cluttered desk usually accumulates over time. 
To keep your work desk free from clutter, try placing items that are usually on, in, or near your desk in a box. 
When you need something, take it out of the box and put it back on your desk. After a week, whatever remains inside the box must be moved to another storage location, recycled, donated, or thrown out.  
2. A Place for Everything and Everything in Its Place
Here is one of the helpful desk organization ideas for you. When paperwork, office supplies, and equipment do not have a dedicated storage space, they can end up just about anywhere. If you do not have adequate storage space, it may be worthwhile to invest in storage tools such as filing cabinets, privacy panels, drawer organizers, and desk organizers. 
Once you have found a home for your supplies, they must be returned to the same place to keep your desk consistently clear from clutter. If you are looking for some smart office accessories to help you keep your home office tidy, here are some home office organizer ideas.
Filing Cabinets
A filing cabinet is a great desk accessory for your home office organization because it can remove things that would otherwise be stored on your desk.  
Autonomous has filing cabinets made of corrosion-resistant, durable steel to keep your desk tidy, organized, and free of clutter. It has three compartments and is moveable, so you can move it out the way if you need to. 
Drawer Organizers
Just having your paperwork and other supplies on your desk doesn't mean that you can work productively. A mess moved from one place to another is still a mess. 
To ensure that you are always working efficiently with home office organization, including a drawer organizer in your filing cabinet, so the drawers are not cluttered. You can find what you are looking for quickly and easily. 
Be sure to always return things to the same place every time, so you never have to spend time looking for it. 
Privacy Panels
While privacy panels serve an important function in a busy corporate office setting, they have other benefits that could help to keep your home office tidy. 
These tools double as a pinboard, so instead of having your desk or computer monitor littered with sticky notes and desk calendars, you can pin them up and out of the way. 
While ordinary pin boards can do the trick, privacy panels can attach to the edge of your work desk, so everything is at your fingertips, which saves you time and improves your productivity. 
Desk Organizers
Storing some items in a filing cabinet may not be practical because of the frequency of using these items. An example is stationary that you reach for often to take notes or record a to-do. 
Desk organizers are open boxes or trays designed to be compact and functional for home office organization, keeping the items you always reach for conveniently within your reach in a way that does not clutter your work desk. 
Paper Holders
You can add a paper holder to your desk setup with a home office organization if you need to store paperwork that you need to have quick access to. Paper holders are open trays that allow you to grab or store documents quickly. 
A great thing about paper holders is that they have several levels, so that you can organize your paperwork according to date, importance, or topic. 
3. Minimize Furniture
Having lots of work from home furniture is great, but too much furniture can take up space and cause clutter. Adopt a minimalistic approach to office furniture to keep your space clean and productive. 
Standing desks and ergonomic chairs are two home office essentials. Choosing contemporary furniture can help you achieve the minimalist, and ultimately productive, space you are aiming for. 
Another valuable item of furniture for your home office organizer ideas to include is a shelf to store large books and other items that would not fit into a filing cabinet. 
Standing Desks
A standing desk is an excellent item of furniture to include in your home office. It doesn't just give the room a cleaner look, but also supports a sit-stand method of work that can also improve your focus, productivity, creativity, and overall mood. 
Autonomous has a great range of standing desks to choose from. These SmartDesks move quickly and quietly at the touch of a button, so you can switch between sitting and standing easily. Some examples include the SmartDesk Core and the SmartDesk Pro. 
If you need more space, you can choose an L-shaped standing desk like the SmartDesk Corner that offers more space to store and organize your supplies and gadgets without taking up too much space in the room. 
To add even more storage space to your desk setup, add an under-desk basket, or purchase a desk with drawers that can help you clear the clutter while still keeping everything you need close by. 
Ergonomic Office Chairs
An office ergonomic chair is essential to provide adequate support for your body while sitting, preventing slouching and maintaining proper posture to avoid pain and injury. 
Contemporary office chairs like the ErgoChair Pro and Pro+ are designed to be minimalistic to give your space a modern, clean look. While ergonomics is vital in an office chair, it should not be bulky and take up too much space in your home office. 
Autonomous has a great range of chairs to provide the proper support for your body without compromising on visual appearance and minimalism. 
Shelves
Shelves are another important item to include in your home office, especially if you have larger items that need storage. Books should ideally be stored on shelves and not in piles to make them more accessible to you and allow you to view them at a glance. 
A book that has been stored in a pile often requires more time and effort to get to, which can cause unneeded frustration and clutter when the pile inevitably falls over.
4. Manage Your Cables
This guide on how to organize an office would not be complete without mentioning desk cable management. While you could get everything else right, cables strewn across your desk is still clutter and could harm your productivity. 
Cable trays are often available from your desk manufacturer. They can be easily attached to your desk to keep all your cables out of sight and out of mind, which is precisely what you need to improve productivity and focus.
5. Go Paperless
Clutter in the home office is usually caused by the printing of documents such as forms and receipts. A simple way to remove this form of clutter is by choosing to go paperless. You can save your data online using a range of apps and programs to achieve better home office organization. 
Instead of printing documents, save them online, arrange them, and share them with co-workers more easily. This not only reduces paper waste, but it is also better for the environment. 
6. Keep Cleaning Supplies Handy
In a busy work setting, cleaning your desk may be the last thing on your mind. This is especially true if your cleaning supplies are stored in a kitchen cupboard or beneath the bathroom sink. Shop around for convenient cleaning products to serve for your home office organization that can be stored on a desk organizer. 
This allows you to quickly get them out at the start or end of a workday to give your desk a quick clean. Consistent cleaning keeps your desk free from disease-causing germs, and makes your space more visually appealing, promoting productivity. 
7. Avoid Eating at Your Desk
Eating at your desk is a bad (though convenient) habit that many office workers have. This bad practice can leave smears of crumbs and greasiness all over your workspace. You can reduce desktop dirt by stepping away from your home office space while also enjoying a break to recoup and relax. 
8. Add Attractive Elements
Introducing beautiful pieces to your home office space can be a way to organize it, which may seem counterintuitive. By surrounding yourself with things you value, such as a desk plant, you are more likely to keep your work area free of clutter because you want to enjoy these items without the distraction of clutter.
Final Thoughts
With these tips above, now you can learn how to organize an office efficiently. The global pandemic has dramatically changed the way we work. It is becoming increasingly important to set up a dedicated office space in your home to house your office supplies and equipment. 
Whether you have a dedicated office area in your home, or have just converted a guest bedroom, clutter can grow quickly, stifling your potential growth in your job and raising anxiety levels. 
Therefore, organizing your work area to promote productivity is essential. Make use of these home office organization hacks to get your space clean and clutter-free.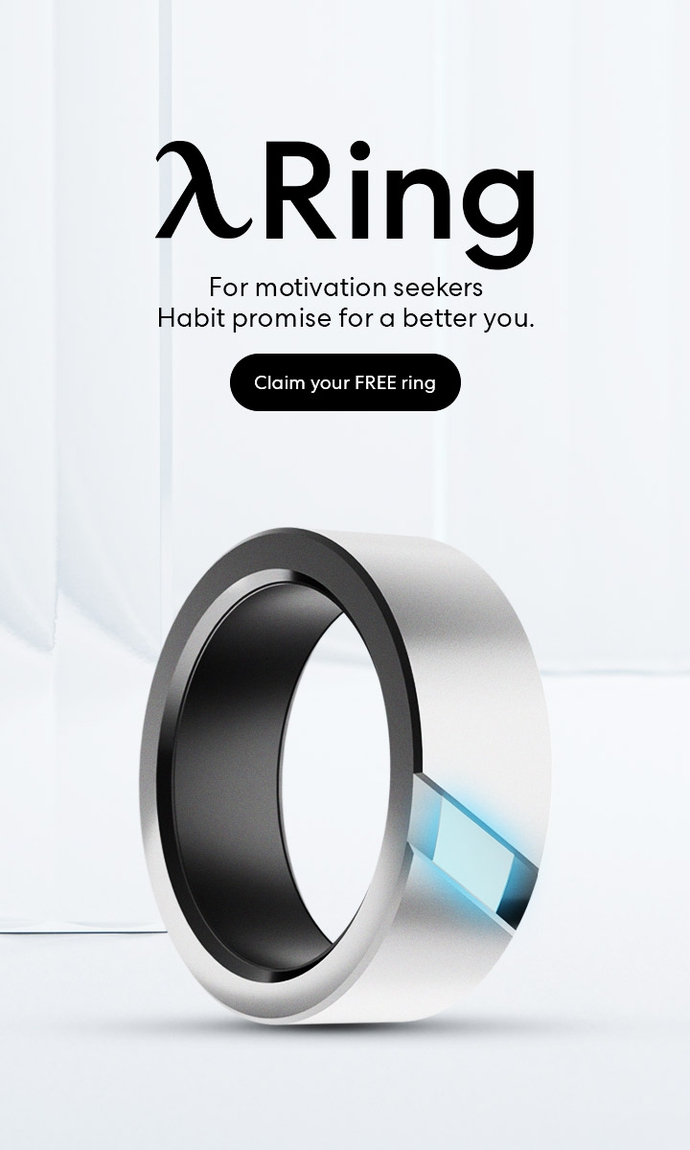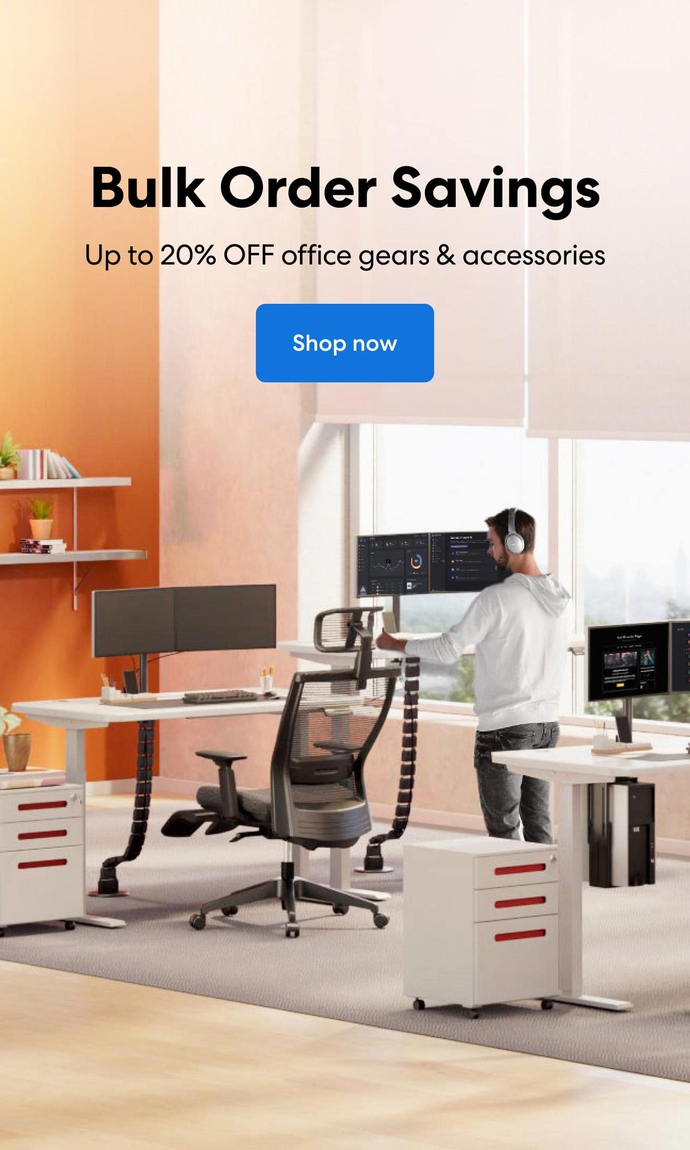 Subcribe newsletter and get $100 OFF.
Receive product updates, special offers, ergo tips, and inspiration form our team.