Upgrading your PC system is an option that is an option that is always open for any streamer or gamer. However, adding a new computer in your setup is something new for your pre-existing system, so it requires more detailed planning. If you are among those users who are thinking of taking a higher step and shifting to a 2 PC setup, we have got you covered.
Although most professionals are aware of the nitty-gritty of this system, the newbies or basic level streamers and gamers have minimal knowledge. Therefore, we have prepared a detailed guide here so that you get to know every single detail about the 2 computer setup you want to go for.
So, let's begin with the details regarding the 2 PC setup for streaming and gaming. 
What is a 2 PC Setup?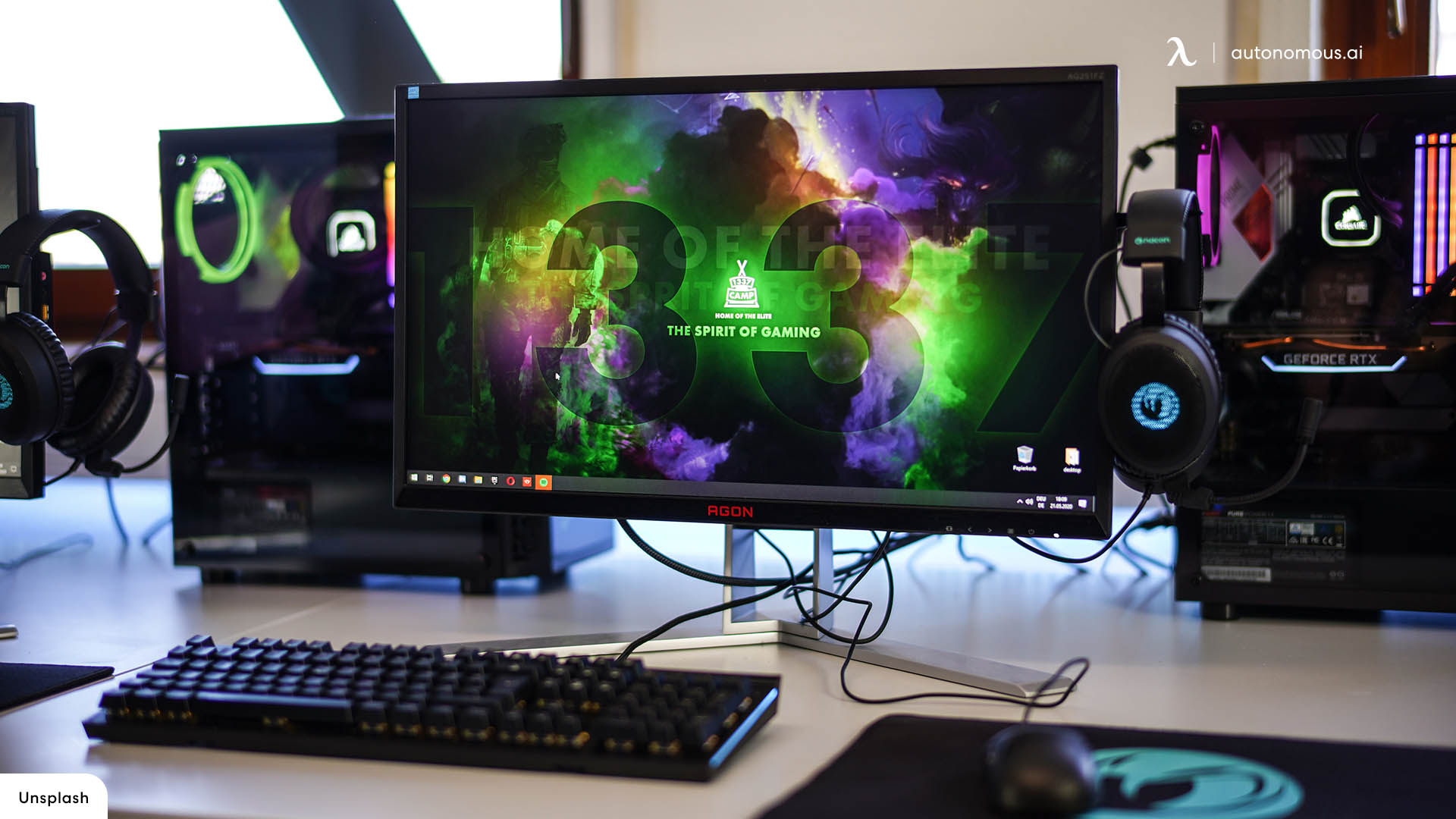 The idea of a 2 PC desk setup is simple. Just like you have a single PC, monitor, keyboard, and mouse in simple gaming and streaming setup, you have two computers here. There are not just two PCs but two monitors in this setup as well.
One monitor is used for gaming, while the other is used for streaming. Similarly, one PC is for streaming while the other is only dedicated to gaming. The job of this sort of setup is simple, i.e., to make your gaming and streaming experience smoother. Gamers and streamers often shift to this setup when they have a greater workload. 
Benefits of a Dual PC Setup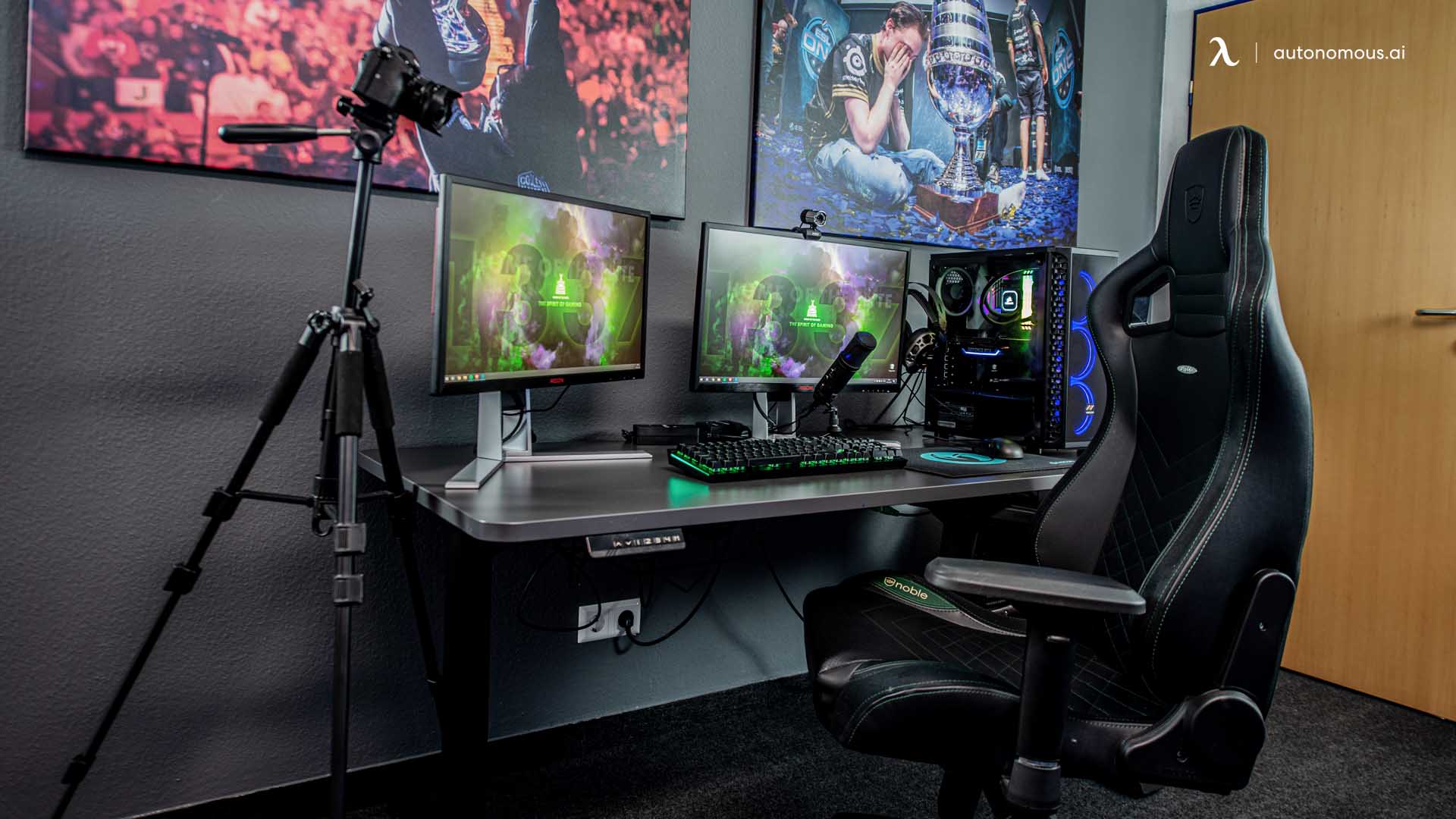 The first question that often comes to the mind of a streamer or a gamer is whether they need a 2 computer setup. Most of them might get confused because they don't know the answer. However, learning about the benefits of a dual PC setup can help you make up your mind.
To begin with, the basic problem that gamers and streamers often notice is an overheated PC upon extended use. If you are among those streamers who have a lot of work in bulk, you would see this more often.
The good news here is that you can deal with this overheating issue quite swiftly if you have a dual PC setup. You can work for extended hours and experience a lesser lag in your system. You can also improve the video quality and elevate your gaming experience with the help of this setup.
The best part is that if your game has some issues, you can restart its dedicated streaming PC and continue streaming with the other. So, you can say that this PC setup will ensure that you have a smooth gaming and streaming experience overall. 
How Do You Build a Dual Computer?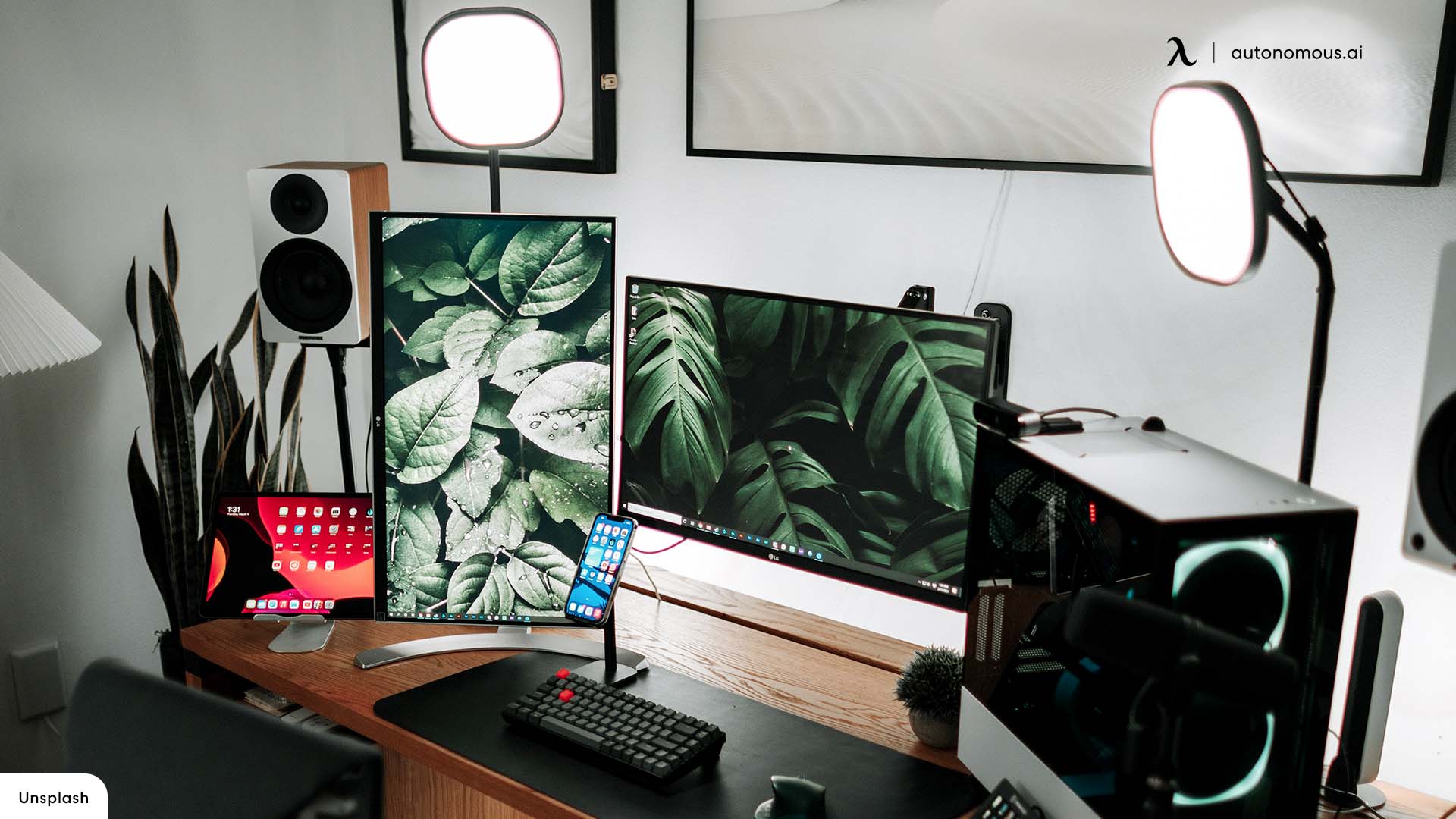 Building a dual computer setup has the same basics for everyone, but it can vary in style from user to user. That's why we say that there is not anyone ideal setup that, you can say, would fit for all, as your streaming needs may make yours look a bit different.
However, as we said, the basics stay the same for all. So, there are certain products and gaming setup accessories that all streamers should have if they are willing to plan a dual PC setup. So, let's have a look at them. 
Some Essential Gaming Products and Accessories
Gaming PC
You need two PCs for planning a dual PC setup. You might have one already if you are planning to upgrade, or you may be building your 2 PC setup from scratch. You will need one other PC in the former condition and two PCs in the latter. We suggest that you go for the best gaming PC build irrespective of the situation because these PCs have the ideal CPU and GPU specs. Thus, they ensure you have great gaming and streaming experience. 
Peripherals
Getting a suitable monitor is a part of getting the ideal PC setup. Your monitor is an integral peripheral of your PC, so it plays a big role in a 2 PC gaming setup.
Therefore, ensure that you have two monitors, preferably gaming monitor IPS, for this system because they are modern monitors. Thus, you can connect the HDMI and other cables to them without any hassle.
In addition, you will need a mouse and keyboard for both of them. So, ensure that you have all the relevant peripherals before you plan your 2 PC desk setup. 
Capture Card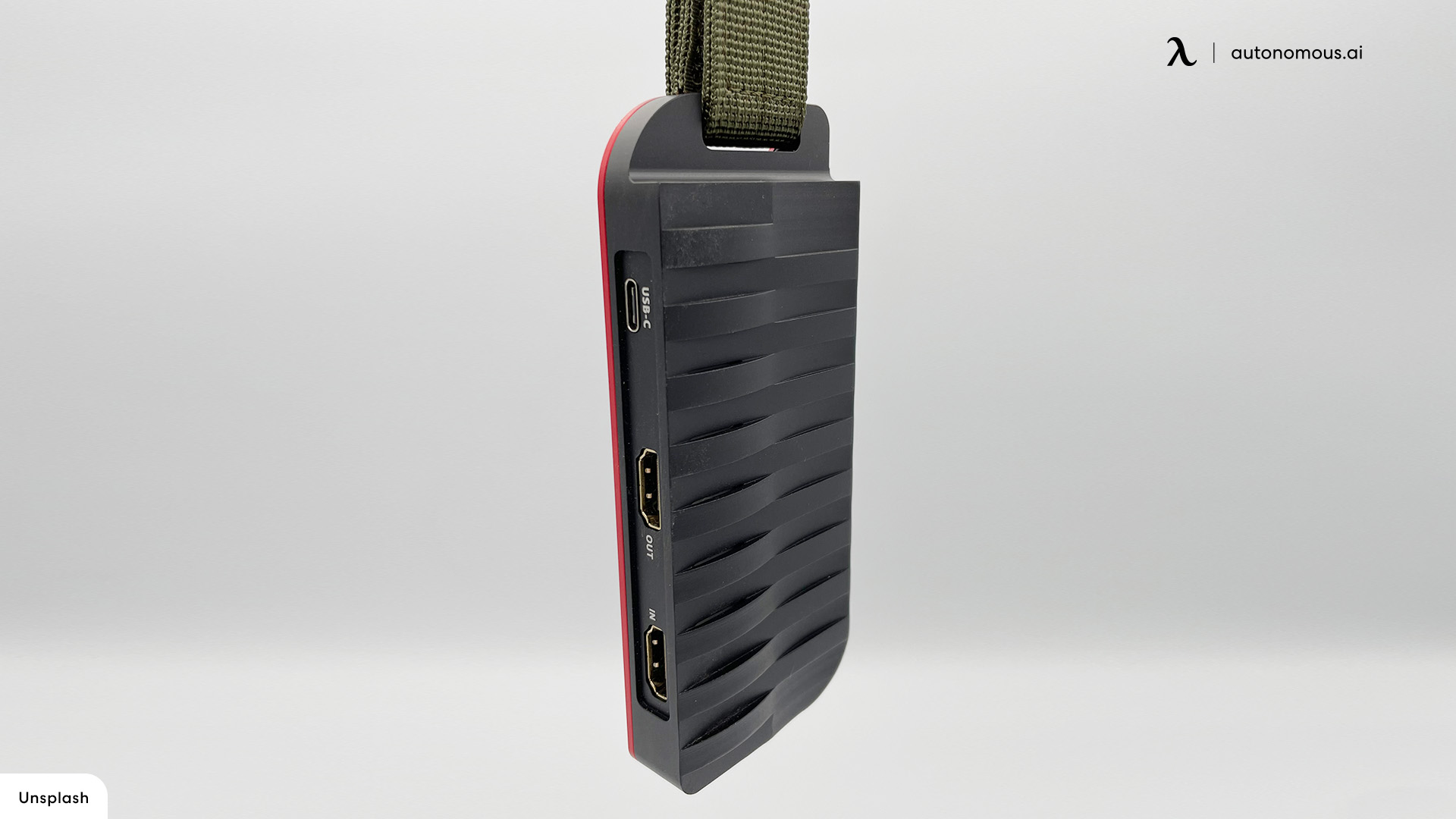 A capture card is the most vital equipment for a 2 computer setup. Capture cards are devices with input and output ports that help you broadcast real-time videos to your streaming machine. You can find both external and internal capture cards in the market. The latter can be connected via USB and HDMI cable. The internal capture cards may help you save external space, though. However, external capture cards are more portable.
The easiest way of connecting your 2 PCs is to use an external capture card. All you will need is an HDMI cable. You will have to connect one end to your PC and the other to the port on the capture card that is labeled 'in'. You are next required to connect your capture card to the streaming PC via USB. The only difference with the internal capture card will be that you will need one HDMI cable to link both PCs.
Upon plugging the cables, head towards your gaming PC and right-click on the Windows to select Display Settings to orient a duplicate screen on the other monitor. You will need to have the appropriate drivers on your PC if you have an external card. Once done so, your 2 PC setup will be ready to use.
Video ads for product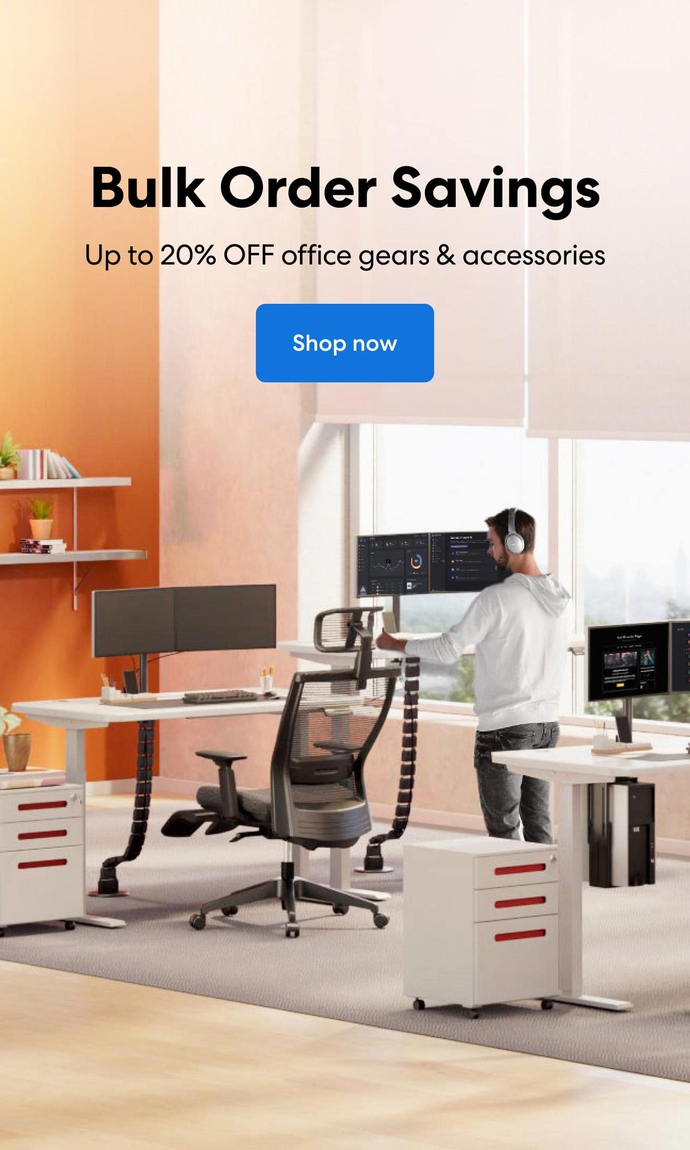 Subcribe newsletter and get $100 OFF.
Receive product updates, special offers, ergo tips, and inspiration form our team.