You must have the best monitor for your gaming experience. Many people debate the difference between gaming monitors and regular monitors, but one aspect that many people do agree on is the responsiveness of a gaming monitor. 
Gamers find it beneficial when their monitor is not lagging in their games. Otherwise, this could be detrimental to the game playing experience. That is why it is essential to have a gaming monitor that suits you and your gaming needs. Otherwise, you may lose more games.
Luckily, this post comprises 15 of the best-curved gaming monitors for you to purchase.
15 Best Curved Gaming Monitors for Gamers
1. Gaming Screen PXC327 by Pixio
With AMD Freesync Premium technology, the Pixio PX327 gaming monitor is an option for those that want a cutting-edge monitor on their desk. It is a 32" curved glass monitor that can immerse any gamer into the gaming universe. Additionally, there is a very minimal-sized border, allowing for the feeling of being right in the game while playing. 
When it comes to resolution, you are looking at 2560x1440P, which allows for a high density of pixels, so be prepared for a smooth gaming experience. Also, the monitor features an outstanding 165Hz refresh rate. This curved monitor for gaming can give you the smoothest gameplay, so you never miss a fast-paced moment. On the other hand, the monitor costs $320, so it is reasonable for anyone who wants to upgrade. 
2. Gaming Screen PXC325 by Pixio
The Pixio PXC325 gaming monitor is equipped with a 165Hz and 1500R Curved VA Panel, making it a great curved computer monitor for most users. This monitor is slightly smaller than the previous monitor, sitting with a 31.5" curved glass face. However, it is also made with a minimal display border, so you can be prepared to join in on the game entirely. 
Additionally, you're going to experience a fairly smooth experience thanks to the AMD FreeSync technology, so it is not going to buffer while you play your games. The display also supports a wide range of colors, so you are going to be able to see all the unique color combinations found within games. 
3. ASUS ROG Swift PG35VQ
This gaming monitor by ASUS is made for those that want to spend the extra money on an ultrawide gaming monitor. However, you are going to need to make sure this gaming monitor can fit on your gaming furniture. Even though it does have a phenomenal refresh rate of 200HZ, it can still be too large for some desks. 
If this gaming monitor is one you're genuinely considering, you will not be disappointed with the color accuracy. The technology used has made this monitor one of the best in the market for color accuracy. Also, it has an integrated headphone DAC, which many gamers find helpful. 
However, this curved computer monitor's most significant downfall is that it costs $1,647.00. This can be out of many people's price range, so it is understandable if this is not the monitor for you. 
4. Porsche Design AOC PD27
The Porsche gaming monitor catches people's eyes since it has a beautiful 1440P Panel. Depending on your gaming setup, this could be the perfect match for you. There are no complaints about color and contrast because the monitor can show you everything in the game with ease. 
Also, the motion is smooth and does not glitch, making for an immersive experience. However, it does have a clunky and awkward OSD, so it depends on if that is an aspect you consider when buying your gaming monitor. Additionally, it cannot be removed from the stand. 
Overall, this is an excellent 27-inch curved monitor for those who don't mind spending a little extra on their gaming monitor, because it costs $799.99. 
5. ASUS ProArt PA34VC Professional Curved Monitor
Another ASUS contender on this list, but it's no surprise because the ProArt has excellent color accuracy. It's important you can see all the colors in the game because that is how it was intended to be viewed by the player. Also, it comes with software calibration tools, which makes this 32-inch curved gaming monitor helpful in implementing other software on your monitor. 
Additionally, the ultra-widescreen has a 100Hz refresh rate, making for an incredibly smooth gaming experience. Moreover, the curvature is 1900R, so you will be fully immersed in your game. However, it does not cover the entire Adobe RGB color space, which may be a deal-breaker for some users who want to experience an even more immersive experience. 
6. LG 49WL95C-W
There was bound to be one monitor that happened to be the most expensive, and this LG 27-inch curved monitor wins. Before telling you what the price is, it's good to note how much this monitor has to offer. The screen is the largest on this list, sitting with a 49" panel. Also, there is a USB-C port, making it easy to charge any device and some laptops. 
Moreover, it has good color accuracy, but it may not be the best one on this list. However, it can handle HDR content well, and it does come with some powerful speakers. This is a big plus for those that do not have an additional speaker available. Except, it does cost $2,899.99 and only comes with a one-year warranty. 
7. MSI Optix MPG341CQR
If you want a 32-inch curved gaming monitor that also comes with many different exclusive features, this is a great option to consider. The MSI has been made with an innovative design and a wider gaming feature set, so all gamers are easily immersed in their games. It is decent for color accuracy, but there are other monitors on this list that are better. However, the input lag is extremely low, making up for the color accuracy. 
The overall movie quality and HDR are only mediocre, which is a problem in this aggressive market. Also, the contrast ratio is lower than what has been advertised, so keep an eye out for that if you purchase this monitor. There is a built-in webcam, but it is only used for facial recognition, which makes the webcam slightly useless. The MSI does have some downsides, but it sits at a competitive price of $699.99 for everything it does offer. 
8. Samsung 24-Inch CF396 Curved LED Monitor
The previously mentioned monitors are too big for a three monitor gaming setup, but this Samsung monitor can be used for these purposes if you want. It comes with a curved screen, and the color accuracy and coverage are excellent. Also, it comes with a fun mini-joystick controller for those that play more retro-styled games. 
However, the available ports are sparse, which can be a bit of a letdown for gamers. Also, the stand is very limiting for tilting adjustment, but this 144hz curved monitor is very budget-friendly. That's right, this monitor only costs $169.99, which makes it the most affordable monitor on this list. With such a reasonable price, it has many great features that are not usually found on gaming monitors marketed around the same price range. 
9. Dell UltraSharp 34 Curved USB-C Monitor
This curved monitor from Dell is great for gaming and business. It has excellent color accuracy, so whether it's a game or a spreadsheet, you will be able to see everything that you need. Also, it covers 100% of the sRGB color spectrum, so it is one to think about if the color spectrum is essential to you.
Unfortunately, it does not support HDR very well, which means you might not get the best definition while looking at this monitor. Moreover, the control buttons are relatively small, so they can be challenging to work with. However, it is priced competitively at $249.99, which makes it a strong contender for many. 
10. Samsung Odyssey G9 Gaming Monitor
The Samsung Odyssey curved gaming monitor is great for those who play many flight simulation or racing games. With such an enormous screen, it makes for a very immersive gaming experience. Also, it has a strong color performance and accuracy. 
However, the price can be off-putting for many because it sits at $1,259.99. After spending so much money, you want to make sure that it is right for you, but keep in mind that the input lag could be lower, so be prepared to lag slightly. 
11. ViewSonic VP3481
This ViewSonic product is a professional monitor that gives many gamers excellent color accuracy, which attracts some graphic designers. It comes pre-calibrated for a wide variety of color spaces, allowing people to appreciate all the colors it can show. Also, the refresh rate is impressive because it sits at 100Hz with AMD FreeSync technology. 
Additionally, the height, tilt, and swivel are all adjustable, so you can make sure your curved gaming monitor is sitting in the correct position for you. However, the luminance and contrast ratio can be a bit of a letdown for some users. Overall, it is a good choice and costs $872.18. 
12. Philips 272E1CA Curved Frameless Monitor
The Philips frameless curved gaming monitor sits at a budget-friendly price of $229.99. This price is liked by many, but it is essential to look at the whole monitor before purchasing it. With built-in speakers, this monitor is helpful for those that do not have external speakers for their gaming experience. Also, it does come with a four-year warranty, which is tempting for many. 
However, the brightness is modest, and the stand only supports tilt adjustment. These two areas could be improved upon for a better gaming experience, but it is excellent for many gamers who do not want to break the bank. 
13. Viotek GNV34DBE
If a well-performing curved gaming monitor is what you want, then this is a well-talked-about one. The Viotek monitor is affordable and allows for a very immersive gaming experience. This curved computer monitor is great for those who want a slightly different monitor than the ones people usually get. Also, there is no distortion when having multiple windows open, boosting productivity for work and gaming. 
However, it does need to be calibrated for the best results. This can be time-consuming and not fun to do for everyone. Moreover, the stand is wobbly and sits the monitor relatively low without any option to adjust it. With that in mind, you're going to want to make sure you can sit it nicely on your desk without needing to change the height. 
14. Aorus CV27Q
The Aorus curved gaming monitor provides gamers with good contrast and color accuracy. This is important because you want to be fully immersed in the game when you are playing on a curved monitor for gaming. Also, it is very responsive and fast, which means that you can play your game with ease and not lag very much. 
However, the sRGB mode is inaccurate, which may let some gamers down. This all depends on whether the sRGB mode is important to you. Also, there are no image controls for the HDR, so what you see is what you get when it comes to that display mode. 
15. ViewSonic Elite XG350R-C
If you want an ultrawide gaming monitor that is not too expensive, then this is one for you to consider. The color contrast and accuracy are excellent, so you will be able to enjoy any game the way it was intended to be enjoyed. Also, the build quality is good, so there are no wobbly stands in sight.
However, there is no additional contrast in HDR mode, which can let some gamers down. Moreover, there is no extended color. Still, this curved gaming monitor is still well-liked amongst many gamers, so even though it has a couple of cons, it is still a good monitor overall. 
Conclusion
Having a curved gaming monitor is essential to many gamers because it gives them a more immersive experience while playing their games. When your gaming monitor is optimized and built for your game, you can enjoy it to its fullest extent.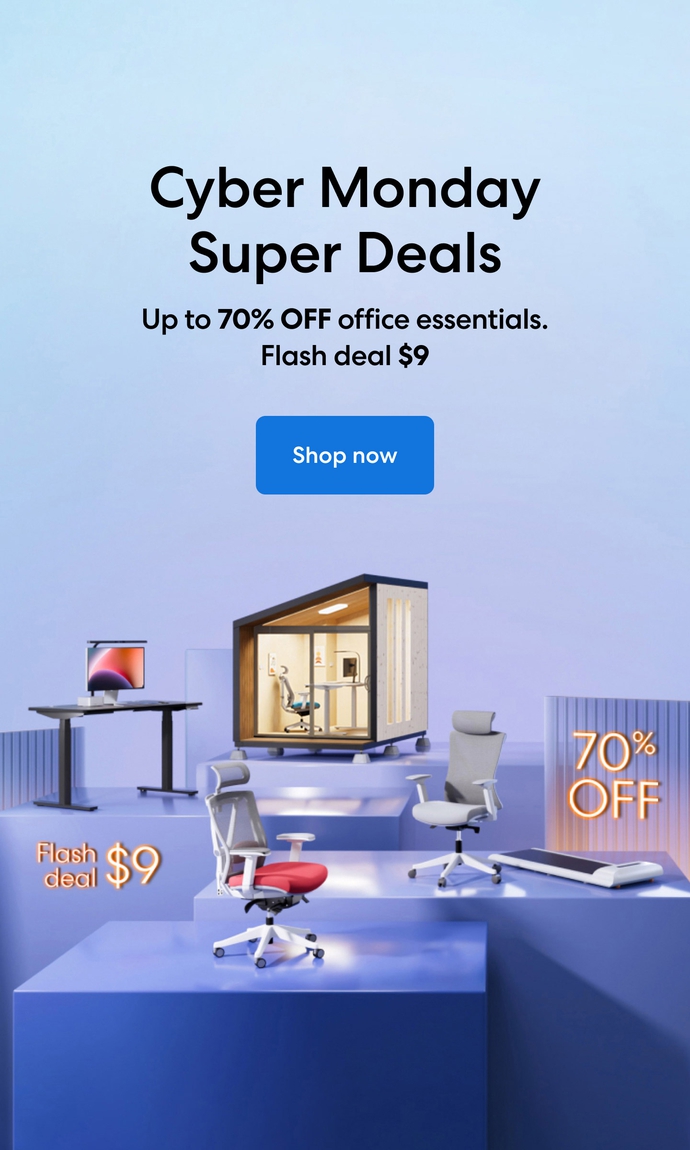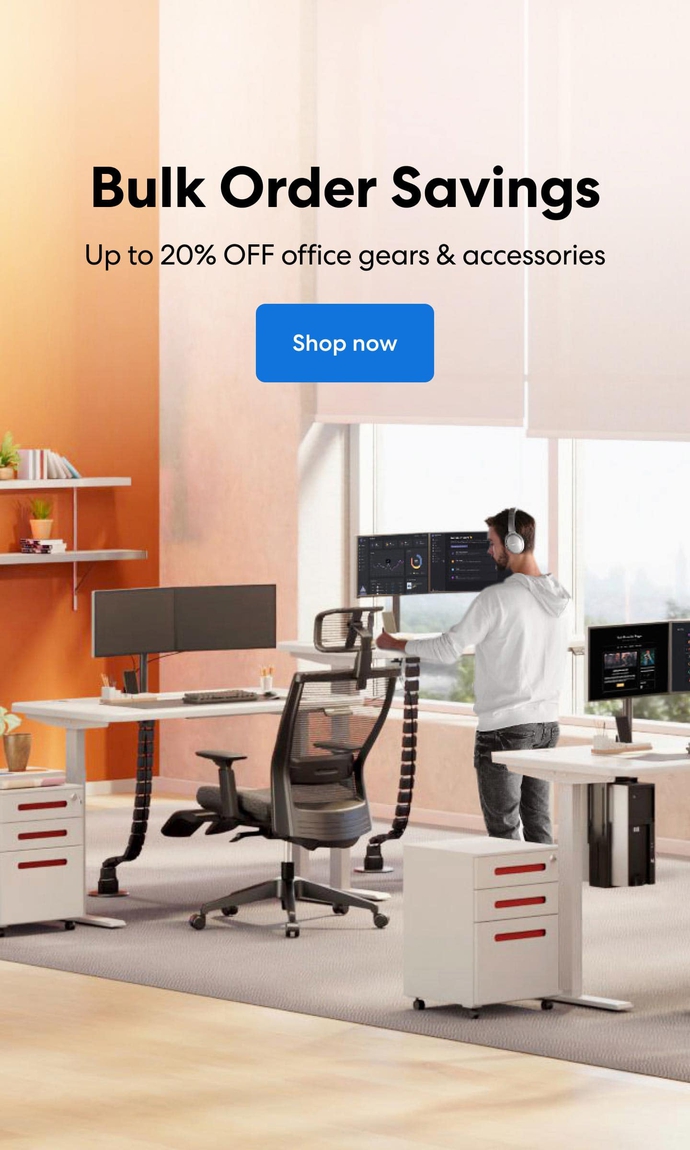 Subcribe newsletter and get $100 OFF.
Receive product updates, special offers, ergo tips, and inspiration form our team.