Latest Updates
Intel Employee Discount Program by Autonomous
1,015 Views
Many employers offer benefits for financial education and financial counseling. Also adding to employee discounts and purchase programs are programs that offer employees the opportunity to buy products and services at a discount or by payroll deduction via this Intel employee benefits. Employee benefit programs like these give employers a competitive edge over their competitors.
Who uses each of them, and what is the difference between them? A merchant discount program, an employee discount program, and an employee purchase program are all types of programs. Each of these programs allows employees to choose items and services for themselves. It costs employers little or nothing to participate in these programs, and administrative costs are minimal or nonexistent. Let's discover the Intel employee purchase program with us!
About Autonomous EPP for Intel Employee Benefits
We invite you to browse through our employee benefits program if you work from home and register with us. Our new standing desks and economic chairs are 7% off with special pricing. We have conducted employee purchasing programs before. These programs are popular because: 
Online, you can find some of the best prices on ergonomic desk accessories and furniture. As a result, you can save money on any purchase and receive first access to our new products and promotions.

You will also have exclusive access to upgraded services through extended free trials and warranties.

Your company's HR department can handle all of your purchases. Simply place your order, and we'll handle everything else.
About Autonomous Products
Benefits of ergonomic office furniture
The concept of "ergonomics" refers to the ability of a design, object, or environment to be adapted so that it suits a human's lifestyle in the best possible way and can accommodate any need in a physical as well as psychological sense. In ergonomics, work environments are designed taking into account people's efficiency, abilities, and limitations.
Standing desks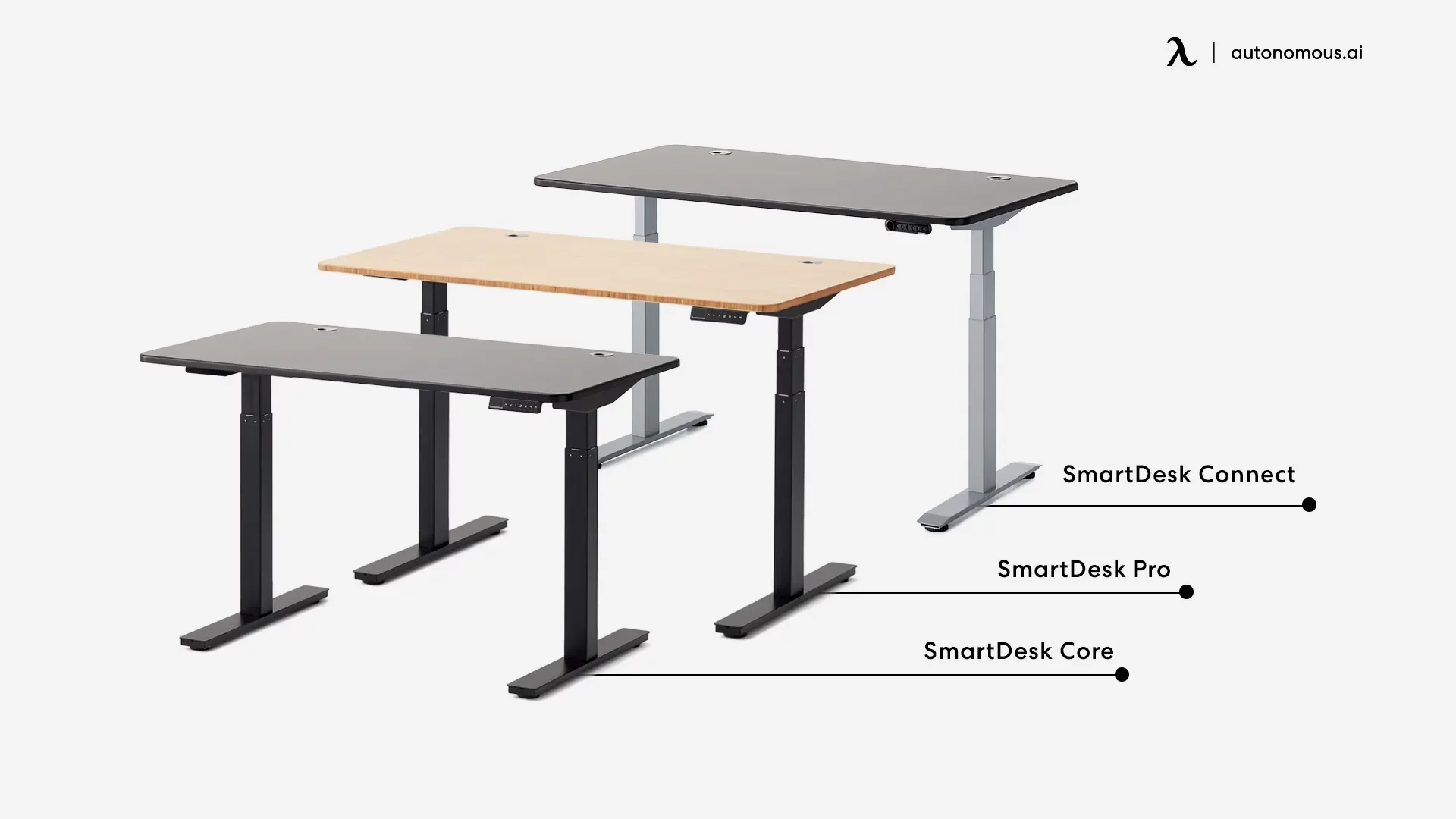 Standing desks offer the flexibility to work both sitting and standing, as they provide an upgrade over a traditional standing desk. Your caloric burn will increase if you stand more while working, which can help you lose weight.
It has been shown that working at a standing desk at work lowers blood sugar levels, especially after lunch, and reduces the risks of heart disease. As you stand at your desk, you will be more energetic and stress-free throughout your workday.
Most office standing desk models help you reduce obesity and heart disease risks, lower blood sugar, lower cholesterol, decrease musculoskeletal pain, increase productivity and creativity, and improve moods, energy levels, and mood states. The addition of a treadmill desk or bike desk will improve the benefits of standing while working and provide additional health benefits.
Ergonomic chairs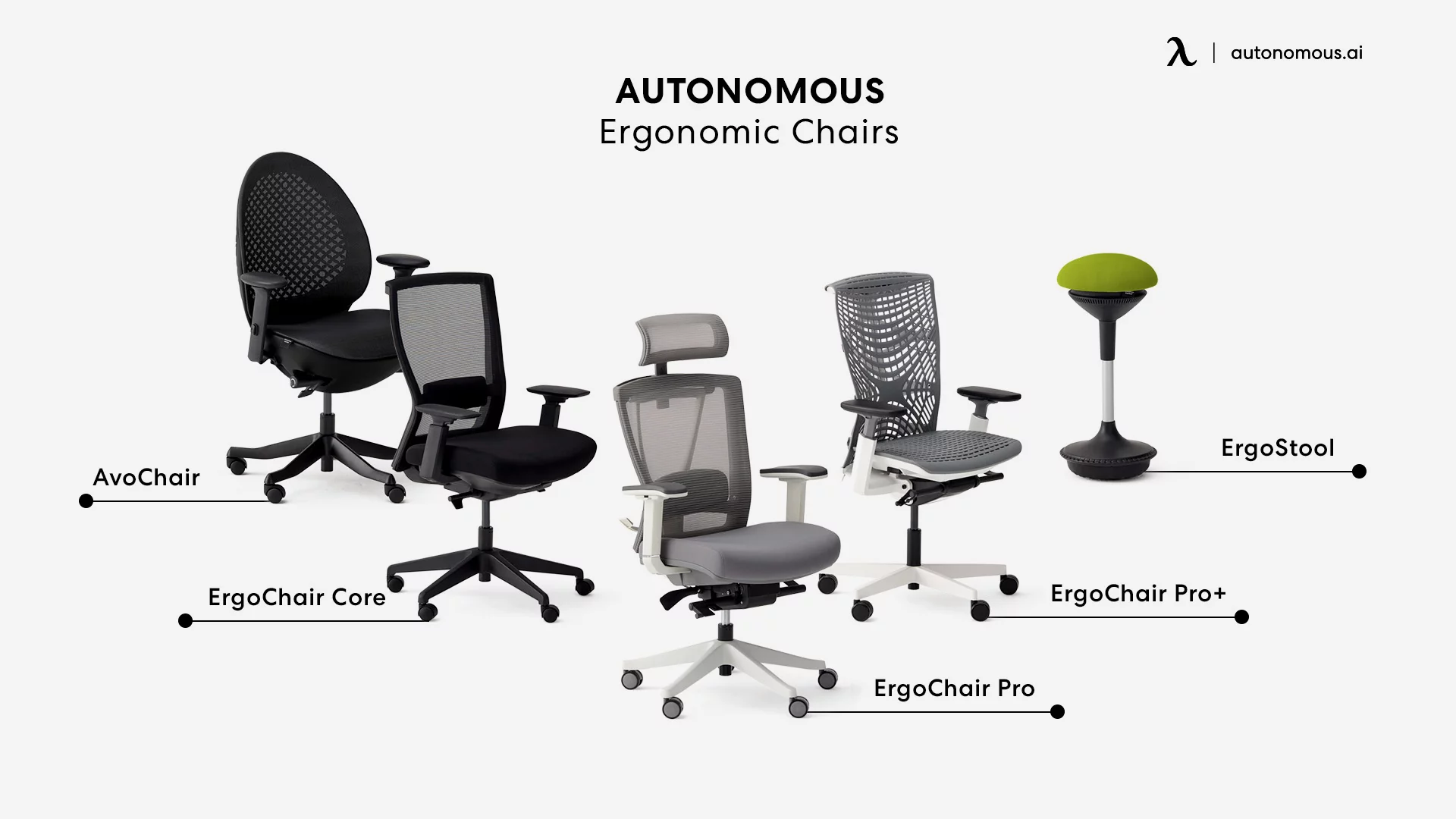 Utilizing ergonomic chairs appropriately and combining them with other facilities can help you improve your posture and prevent distress from sitting for extended periods.
The ergonomic chair is only one part of an ergonomic work environment. You also need an adjustable work surface that can be raised and lowered to meet your ergonomic height needs and a monitor mount that can be adjusted to fit your ergonomic vision height needs.
Chairs designed for ergonomic comfort offer a superior level of comfort. With these office reclining ergonomic chairs, you can adjust their height and angle to maintain a proper posture while working. Body aches and posture problems that many office workers suffer from can be avoided with this device.
Office accessories
Unorganized desks will lead to lost information, misplaced documents, and clutter. You will be able to find what you need, when you need it, without adding additional stress to the situation if you keep your desk clean!
The type of work you do and your personality determine the cleanliness of your workspace. You could enjoy plenty of advantages when you work in an organized way, though a clean desk may not always be better than a messy one. 
You have decided that your work environment should be clean, but what will you do about the mess? The number of tasks you may have to complete in one afternoon might seem overwhelming. Documents will be easier to find when organized with the right office accessories.
Yesterday, your desk shouldn't have been littered with half-eaten lunches or older coffee cups. It should have the essentials such as a calendar, a pen, and a notebook. Each of the following items deserves its spot: pens, scissors, pencils, highlighters, staplers, paper clips, and so on. Ensure that everything has a place, no matter if it's a desk organizer, paper tray, or pencil holder.
Buy More, Save More with Intel Employee Benefits Program
As a result of discount and employee purchasing programs like the Autonomous employee purchase program, employees are able to:
They will purchase the products anyway, so get a discount

Payroll deduction makes it convenient to buy on a no-interest basis

No need to visit a specific store when you can shop online

Using a payment program to purchase items
Employers can benefit from employee purchasing employee purchase programs for several reasons. Employee purchasing programs enable businesses to:

Attract top candidates
In order to attract the best candidates, businesses need to stand out during recruitment. One way to do this is to offer unique Intel employee discounts like employee purchasing programs. The idea of obtaining discounted local services can also be particularly appealing to candidates who are moving into an area.
Offer a unique, low-cost benefit
In most cases, employee purchasing programs are very affordable or even free of charge to employers. These programs are typically easy to administer and implement.
Enhance morale at work
Thanks to an employee purchasing program, employees obtain products and services they may already be purchased at a lower cost. Purchasing Intel employee purchase programs for hotels and theme parks can make planning vacations easier.
Keep up with Autonomous news
Stay informed, stay inspired with our new blogs.
WRITTEN BYAutonomous
We build office products to help you work smarter.