Latest Updates
Kids Lunch Ideas: Make Children Happy to Back to School

Autonomous
|
Aug 19, 2022
1,208 Views
Summer break is about to end, and your kids will soon leave for school. This is the best time to get some back-to-school gifts for kids. Although you may think that's all you can do for your child to motivate them for the new academic year, there is much more. The best way to kickstart one's academic year is to begin it with good health. So, knowing the best kids' lunch ideas is of great help.
Parents often wonder how they can make their children happy on their first day of school. Well, the best way to do so is to prepare the best meal for your child. Every kid loves having a scrumptious lunch to enjoy their time at school.
But the challenging part is that your kids like enjoying a different meal every day. Their choices are too volatile; they might like a cheese sandwich one day and wish to have a granola bar the other. Since you have a very limited time in the morning when your kids leave for school, you will have to learn some quick and easy lunch ideas to surprise your kids every day.
Parents often are curious to know the healthy lunch ideas for kids to ensure their child is not eating any junk food at school. You must be much more conscious about this part if your child is in his kindergarten stage.
The good part is that we have discussed the lunch ideas for kindergarteners and other school kids in this article. By the end of this blog, you will have the bulk of quick and easy lunch ideas for kids, so preparing the best lunch meal will no longer be challenging. So, without delay, let's take a closer look at them one by one. 
Some Interesting Kids Lunch Ideas
Divide the Meal into Three Portions
Every lunch meal that you take should have at least three portions to make it diverse and tastier. Typically, there should be a main meal grouped with fruits and veggies and a portion for side snacks. Nevertheless, remember to carry your water supplies or shakes that you like, e.g., Strawberry shake, chocolate shake, etc., to keep yourself active and hydrated. 
Turkey With Cheddar Cheese Roll-up + Fresh Berries
Prepare some cheese rollups mixed with turkey a night before your child's first school day. Kids love cheese rolls, and when you couple them with a portion of trail mix, fresh yogurt, and berries, it becomes a delicious and healthy combination. Your child gets nutrients from a balanced diet and stays active throughout school hours in this way. 
Hummus and Pita Bread Combo + Sliced Oranges
Here is another lunch idea for kindergartners. Your kids would love the hummus and pita bread combo for their lunch. Divide your child's lunchbox into five sections and fill hummus in one. Next, dedicate a section for pita bread, a side for grapes, one for sliced oranges, and one for cucumber pieces. Such a lunch meal will keep your child fresh and healthy. 
Cheese Quesadilla + Guacamole Coupled with Tortilla Chips + Strawberries
The cheese quesadilla is a Mexican dish with a tortilla filled with cheese and meat. You can even put in mild spices if your child likes them; however, we will not recommend this as lunch ideas for kindergarten kids because they don't enjoy spicy food. Coupling this meal with salsa, Guacamole, and tortilla chips will create a delicious combo. And who can forget strawberries? So, put a couple of strawberries as a treat in a corner. 
Dairy-Free Meal
Every child is not a fan of the dairy meal, so we think giving you a dairy-free meal option is required here. What you can do is you select hard-boiled eggs as the main meal and couple it with baby carrots and ranch. Putting some pretzels, peaches, or applesauce on a side will make this a wholesome meal. 
Peanut Butter and Jelly sandwich + Fruit Cup
Kids love almond or peanut butter and jelly sandwiches, so giving them peanut butter and jelly sandwich treats at least once a week is one of the best kids' lunch ideas. What else you can do is couple this meal with a fruit cup and throw a few chips. Adding some string cheese at a corner will make this lunch meal more mouth-watering. 
Crackers + Cheddar Cheese Cubes
This is one of the interesting kids' lunch ideas. The crackers and cheddar cheese can be one of the most delicious meals for kids. So, treat your kids with crackers and cheese some days. Putting a bunch of grapes and Lara bar or clif bar on other sides will make this meal a powerpack for your child. 
Water Bottle/Juices
Although you plan many meals and look for multiple quick and easy lunch ideas for your kids, you forget the fluid part. So, remember to put in a water bottle or some fruit juice or shake in your child's bag while you pack their lunch. Staying hydrated is as important as preparing a good meal, so you should also be mindful of that part. 
Wrapping It Up
Coming towards the end, we hope that you have gathered plenty of kids' lunch ideas to surprise your child on their first day of school. Nevertheless, there are other back-to-school gift ideas that you can use to motivate your child to perform better throughout the year.
You would be more than happy to know that we have a back-to-school deal running these days. You can find multiple accessories for school-going kids at big discounts under our back-to-school sale. So, do give it a try and purchase your favorite accessories and ergonomic furniture today!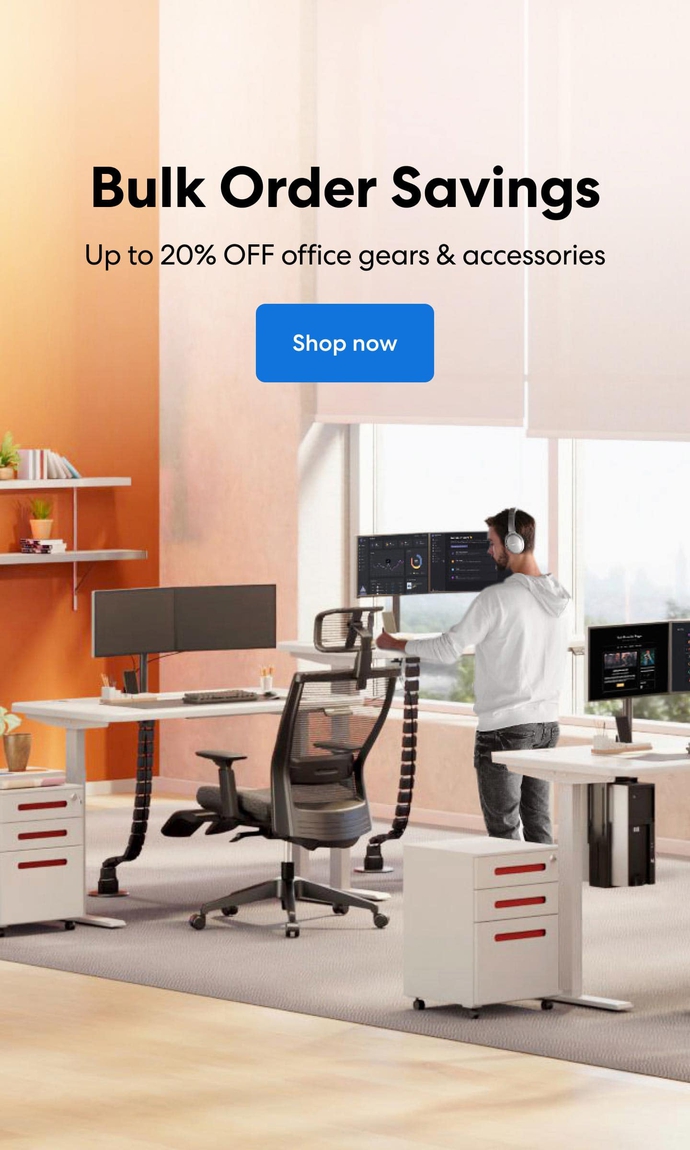 Subcribe newsletter and get $100 OFF.
Receive product updates, special offers, ergo tips, and inspiration form our team.