Table of Contents
Buying Mid-century modern furniture in Ottawa is easier than ever with an increasing number of furniture stores in Ottawa, Canada. The demand for simple and modern styles has led many furniture stores to increase the supply of mid-century modern furniture. However, we still advise you to buy from the most popular stores that ensure quality, variety, and affordability.
In this article, we will discuss all the places where you can get modern furniture in Ottawa. So read on and find out yourself.
Places to Buy Modern Furniture in Ottawa
1. Autonomous
If you want wholesale office furniture and are wondering where to buy office supplies in bulk, there is no better place than Autonomous. It is a one-stop-shop solution for modern furniture in Ottawa for all your office and home furniture requirements at the most affordable rates without compromising quality. The store also offers a bulk order program, which allows you to buy wholesale office chairs, wholesale office desks, and office supplies in bulk at additional discounts.
The more items you order, the more discounts you will get. Moreover, you will also benefit from the reward program that allows you to unlock the tiers to get complimentary items on your purchases. All you need to do is invite your friends and family to buy from the store. You and your friend both will get rewarded by Autonomous, which is the most convenient for ones looking for modern office furniture Ottawa, at discounted prices.
2. Modern Space
A modern space is one of the best places to shop mid-century furniture in Ottawa. The store provides plenty of options for home and office furniture. Modern spaces are quite popular for their table and chairs, especially round tables and task chairs. You can get your favorite items from some of the well-known brands, such as Anglepoise, Blu Dot, Carl Hansen and Son, Emeco, Cherner Chairs, Kartell, and many more. You can shop from both the online website or outlet located in Ottawa.
3. Mikaza
Mikaza is one of the best modern furniture stores in Ottawa. It is known for its mid-century designs that contain all the modern curves to make your office or home feel attractive. For home offices, you can get high-quality standing desks, ergonomic office chairs, and storage shelves, all coming in at both premium and affordable price points. At this furniture store, you can also find lighting solutions such as floor lamps, ceiling and wall lamps, and table tamps.
4. My Home
My home furniture is where affordability meets quality and style. The wooden texture furniture at the store is one of the best you will find in the whole of Canada. Moreover, the best part about shopping from this store is the custom furniture offerings. You can get your furniture built with your own theme and style for both home and office.
The custom option includes everything from bookcases to cabinets to shelves to desks. To make your own furniture, you will have to go through a process of choosing the materials. The first will be the hardwood selection, and you will need to choose from cherry, red oak, or maple hardwoods and select the design you want. The store will make sure that you get the highest quality through handcrafted handstone manufacturing techniques.
5. Eternity Modern
Eternity Modern is known for the quality and variety of furniture design offerings for home furniture. You will find everything from sofas to dining chairs. However, this store doesn't offer much when it comes to office furniture, but the limited chairs and desks you will find at the store are pretty unique in terms of design.
Eternity started in 2005 as a traditional furniture supplier and made itself strong in the field for 10 years. In 2015, they switched to online selling to get direct contact with their customers. Since then, the store has lessened its number of SKUs to focus more on product quality.
6. Mostly Danish
Mostly, Danish offers some of the best desks and conference tables in the market. The store also has a great variety of office chairs and storage shelves, manufactured by the most skillful Danish designers. Some of the most well-known designers include Arne Jacobson, Hans J. Wegner, Kai Kristiansen, Niels Moller, Grete Jalk, and Borge Mogensen.
7. Green Wall Vintage
Green Wall Vintage, as the name suggests, is for the ones looking for high-quality antique, vintage, and mid-century modern furniture. The store is run by a single family that operates from their home. The best part about shopping from them is the quality they offer for the prices. Their stock is updated quite often, adding new styles and designs all the time.
8. Dala Décor
Dala Décor is quite popular for its home furniture, such as beds, rugs, and sofas. However, that is not the only thing you will find in the store. A wide variety of office furniture is up for purchase as well, including high-quality desks and chairs. Most of the furniture at the store is available in multiple colors, which is ideal for those looking to match the theme with specific colors. For contemporary furniture Ottawa, there is no better place than Dala Décor.
9. Budget Blinds
Budget Blinds is for the ones looking for the most affordable window décor solutions in Ottawa. The store has expertise in blinds, shades, shutters, and drapes manufacturing. They have been working in the field for more than 30 years now. You can select from a wide variety of blinds and shutters to enhance your overall furniture appearance at home or office.
10. Wiseman and Cromwell
Wiseman and Cromwell sell limited collection furniture items only for specific events. You can look for their upcoming sales event to benefit from the most innovative vintage designs at the most reasonable prices. Moreover, the store also provides design services for those looking for expert advice on their interior design, saving you both cost and time. It is a brand worth checking out for those who love modern mid-century interiors.
Conclusion
In the heart of Ottawa, Canada, the world of mid-century modern furniture beckons with its timeless charm and iconic designs. As we've explored the options for buying mid-century modern furniture in Ottawa, it's evident that the city offers a vibrant marketplace for enthusiasts of this iconic style. From renowned vintage stores to contemporary showrooms, Ottawa's diverse range of mid-century modern pieces caters to various tastes and budgets. With an emphasis on sleek lines, quality craftsmanship, and a nod to the past, this furniture not only elevates the aesthetics of your home but also connects you to a rich design history.
So, take your time to explore the many possibilities Ottawa has to offer, and remember, the joy of mid-century modern design lies not only in its aesthetics but in the stories and memories it brings to your home and office. Happy hunting, and here's to enjoying your newly furnished, stylish, and timeless living space in Ottawa, Canada.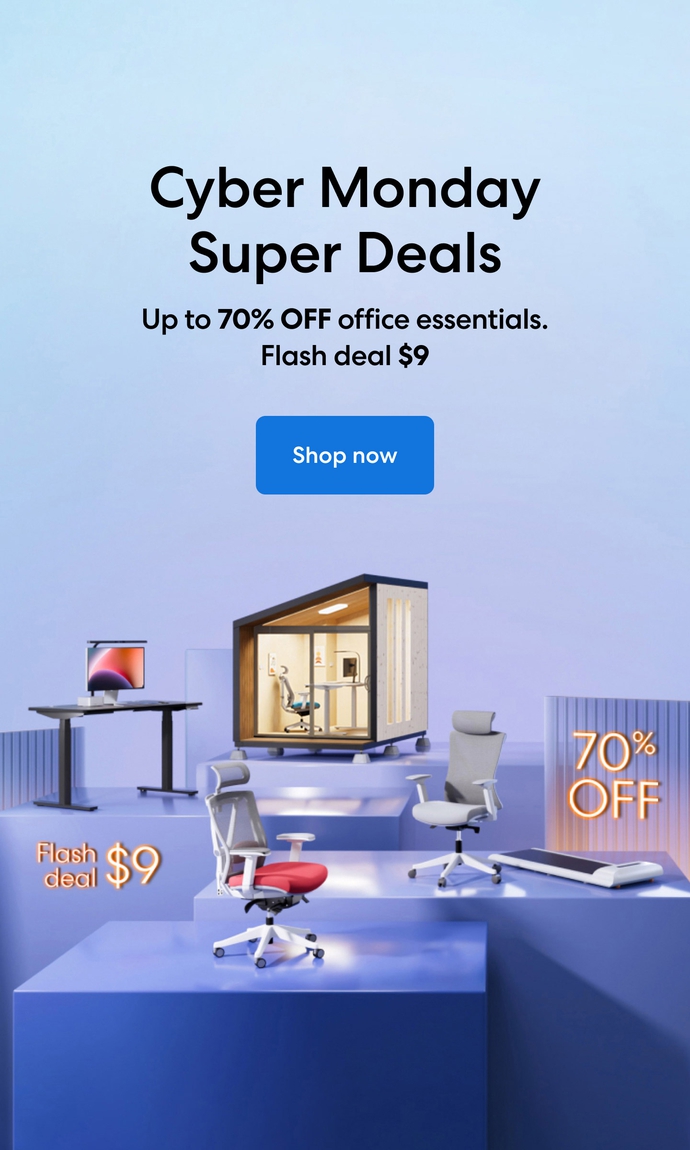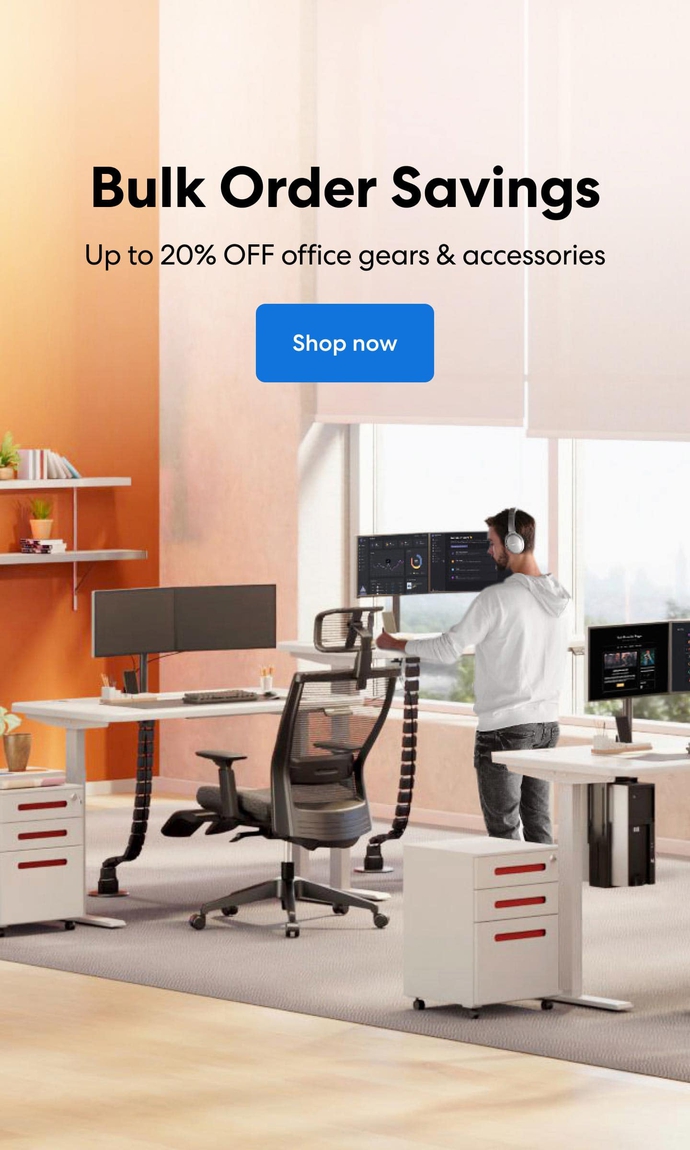 Subcribe newsletter and get $100 OFF.
Receive product updates, special offers, ergo tips, and inspiration form our team.