Workplace Inspiration
Create a Serene Workspace with These Neutral Home Office Ideas

Autonomous
|
Jun 20, 2023
391 Views
Many people prefer a calming toned-down look in their home office. Besides personal likeness, there is also sufficient data to prove the positive effects of minimalistic tones on the mind and productivity of office workers. For a work-from-home setup, a neutral home office is the best decision you can make as it doesn't steal all the attention in a room, is peaceful and is also suitable for being productive during the day.
To achieve a neutral home office décor, there is much more you can do than just beige and white wall paint. From the right office chair to the desk, rug to décor, we have gathered all kinds of office setup ideas that live up to the neutral home office theme.
A Cane Office Chair
While we prefer an ergonomic office chair for long hours or work, if you have a writing desk where you sit and read and write important details of the day, then a cane office chair lives up to the theme. Besides supporting a gorgeous neutral color and simplistic design, cane chairs can be wide for extra support at the back. They also have a deep seat for comfortable sitting, and the wooden frame is sturdy to last. The woven design improves airflow, and the seat can be cushioned underneath to provide cushioning. The only drawback, these chairs are not adjustable.
Neutral Desk
For neutral office colors, white and beige are the most common, but what if you want to go a bit colorful with the wall? Then you can tone down the desk color to maintain the theme. Thankfully you can find several modern ergonomic adjustable desks in neutral shades. From white wooden lamination to a fully made natural wood desk, a desk can be the simplest way to maintain a neutral theme in a home office.
Built-in Bookshelves
Storage is an imperative part of an office space whether you are working from home alone or in a crowd of other employees. While readymade storage options such as cabinets are also available, a built-in bookshelf best suits the neutral theme. Many books and work documents can be kept on hand for use while working. Plus, you get the advantage of easy accessibility too. Install some overhead lighting to let you see what's on the shelves!
Built-in Desk
After built-in shelves, it is also a possibility to have a built-in desk. This is especially useful for office spaces that are petite and designed around room sharing. If you have a home office in a living room or a bedroom, a built-in wall or foldable desk is space-saving at best. Secondly, facing the wall while working can keep your mind away from the distractions happening in the home. Choose neutral-colored platforms for the built-in desk and pair the setup with a matching or simple white task chair.
Wooden Stools
Many people found weird places to work at home because not all of us have a spare room for office needs. One way to work without disturbing the flow of your home is to use the kitchen counter as an office station. For sitting, you can opt for wooden stools that are tall but comfortable. Though this idea is unsuitable for online meetings and long hours of work, for a quick two-hour work session, a kitchen counter and wooden stools are a smart combo.
Go for Space Saving Furniture
Office productivity can be greatly increased by utilizing space-saving furniture, which can significantly reduce clutter. Another benefit of this idea is that you get enough floor room to work with, and this furniture style is adaptable. This idea also significantly simplifies clutter management in an office.
You may buy anything from extendable tables to modular shelves and create extra space in the office thanks to the many affordable solutions. One major advantage of space-saving furniture is that small offices can profit greatly.
Brass Lamps
One more factor you can play with to create the desired theme is the lighting in your neutral home office. Consider picking bronze or brass lighting fixtures for warm, neutral office lighting. The simplistic form of a stunning brass task lamp doesn't overwhelm the otherwise bland home office decor.
White Accents
You can never go wrong with white. This is especially true for a crowded office space where the space might be small considering the number of the workforce. Neutral office paint colors such as white and beige can open up a space to make a cramped-up space look bigger. Go all white with white walls, lights, and even curtains. For furniture, purchase office chairs wholesale and wholesale office desks to achieve uniformity. You can even order bulk furniture in the same design and look so the entire place looks calming and symmetrical.
Categorize Workspace
One way to maintain a neutral minimalist theme in your office is to categorize the workspace. This effective tip reduces clutter and provides easy accessibility to each item in the office. For instance, start by sorting the stationery items in one place. Put a box under your desk or over the shelf and mark it as stationery to keep all the items inside. For other items, such as work documents, take another box and keep all the work-related papers stacked inside. This simple management trick can save you a lot of time and hassle in the workplace.
Printed Rug
If you are going all white with the furniture, paint, and the décor, won't your neutral home office setup appreciate a bit of texture in some way? A printed or textured rug is a well-defined way to add personality to your home office without going too overboard. You can choose a beige textured rug or a plain brown rug if you don't like prints. Just make sure to enhance the look of your office with a slightly different color than the rest of the furniture.
Add Personalization
Last but not least, give your minimalist home office a personal touch to make it truly yours. You may add motivational books, some plants, or a photo. Since we are all about beige and neutral, keep the colors toned down. For green plants, the pot could be white or a naturally muddy color; for photo frames, opt for black and white photos or photos taken in natural light.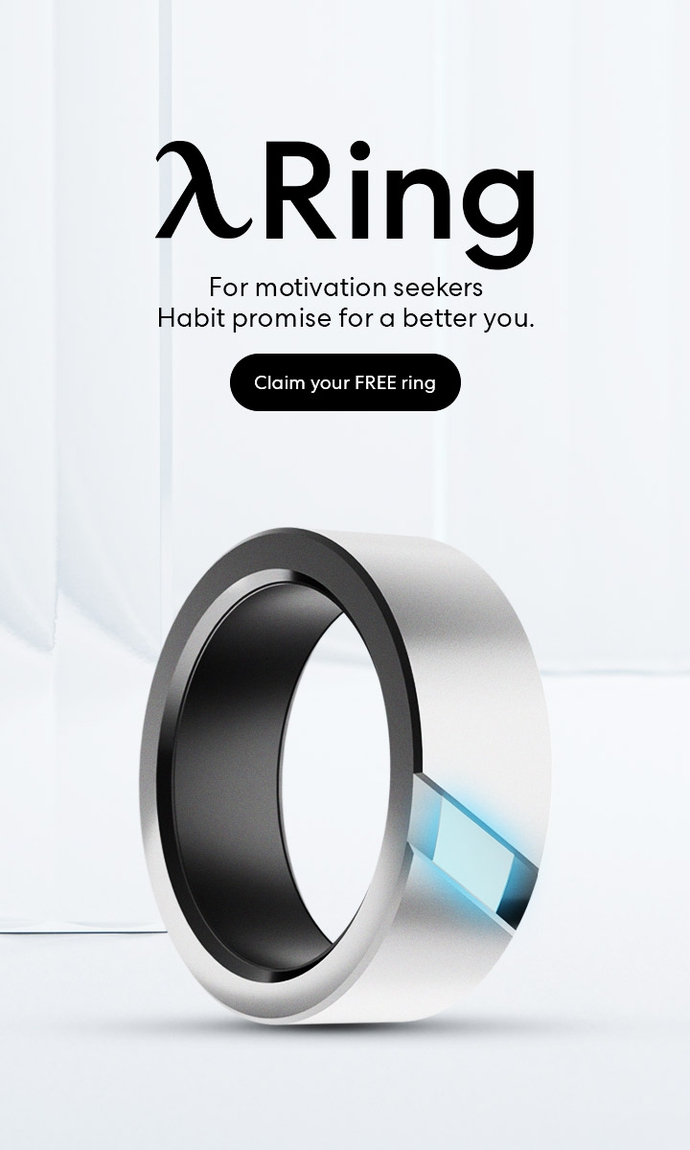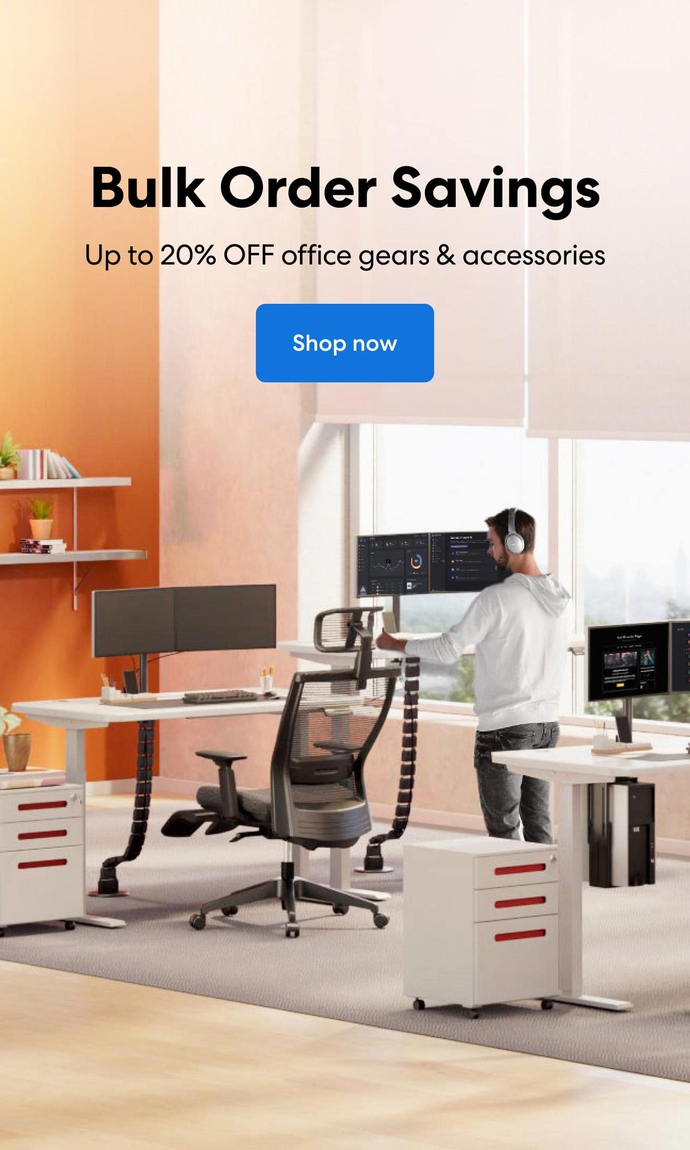 Subcribe newsletter and get $100 OFF.
Receive product updates, special offers, ergo tips, and inspiration form our team.