Workplace Inspiration
Exploring Outdoor Wood Flooring Options for Front Yard Shed

Robert Johnson
|
Sep 25, 2023
966 Views
Decorating your outdoor shed, front yard, or porch with wood flooring is one of the best options to choose from. The wood finish not only gives your home a natural look but also makes it modern and unique.
However, there is one question that you need to ask yourself before selecting the type of wood for your outdoors – which wood can survive in your outdoor conditions?
Top Outdoor Wood Flooring Options for Front Yard Shed
Solid Wood
Solid wood includes two different kinds of wood – softwood and hardwood. The planks that combine to make the floor are all made of original wood without any additives. However, they come in finished and unfinished variants that differ in price.
The unfinished hardwood is cheaper than the finished variant, but keep in mind that you will need to apply the sealing and let it dry for 48 hours before using the floor. Moreover, hardwood requires a wooden subfloor to be installed correctly, as you can't directly place it on the concrete floor. On the other side, one great advantage of installing these outdoor wood floor tiles is their lifespan. You can re-sand the backyard wood flooring and take proper care of it to extend its life by decades.
Pros
Longer lifespan than other wood flooring options
Good resale value
Can be refinished multiple times
Cons
Sub-flooring is required for installation
Require you to hire a professional worker.
Can be scratched easily
Vulnerable against moisture.
Engineered Wood
Engineered wood is another great choice for wood shed flooring. In most places, it has surpassed the sales of hardwood floors due to their affordability and easy installation. As a homeowner, you can install the floor yourself outside of your house. The plank of the floor is made with a mix of veneer wood and plywood.
The top 25 percent of the plank is made of veneer wood, whereas the bottom 75 percent is built with plywood. The combination of these materials makes outdoor wooden floor tiles a bit stronger than hardwood when it comes to moisture. As far as installation is concerned, you can use it as a flooring floor or nail it down like hardwood.
Pros
More affordable than other quality wooden floors
Can be installed easily
More durable against light moisture than hardwood
Cons
30 years of life compared to 100 years of hardwood life
It can only be re-finished once
Bamboo
Bamboo flooring is quite popular for outdoor environments for its environment-friendly features and appearance. It is a renewable resource that can be farmed sustainably. The bamboo stalks are harvested every 5 to 6 years, which makes their use less harmful to the world. A bamboo floor looks very similar to a hardwood floor. However, one additional benefit you will get is its complete resistance against moisture.
Pros
Eco-friendly
Easy to install
Moisture resistant
Cons
It can get scratched easily
Can get cracks in humid environments
Laminate
Laminate flooring is a mix of wood-chip composite and resin-infused paper. The paper is pasted on top of the composite to look like wood when it is actually not. When you set it up as a floor, you won't be walking on real wood, but just paper that looks like it. However, there are plenty of benefits that you get with this kind of setup, such as scratch resistance and low cost.
Pros
Scratch resistant
It can be installed easily
Cheaper than other wood flooring options
Cons
Vulnerable against moisture
The floor can get a bit slippery due to the low grip
Cannot be repaired or re-sanded
Luxury Vinyl
Vinyl planks are the best flooring solutions for those who want the exact same look as wood on a tight budget. The outdoor shed floor is installed as a floating floor where you don't need a subfloor for installation. The quality and feel of vinyl is much similar to laminate floors. However, there is one exception. Vinyl floors are quite strong against high-moisture conditions and are completely waterproof. Installing a vinyl floor would save you money and keep you covered for at least 20 years.
Pros
Waterproof surface
Floating floor without subfloor requirements
Light on the pocket
Easy installation
Cons
Wood Look Ceramic Tile
Ceramic outdoor floor tiles are ideal for places such as kitchens and bathrooms or any other place prone to moisture. The tiles come in 4 to 16 inches squares that look like wood, but this shape doesn't really resemble natural wood when placed. So, we would recommend buying long and narrow tiles made specifically to look like natural wood. Once you get a ceramic tile floor for your outdoors, you will be covered for at least 20 to 50 years, depending on how well you maintain it.
Pros
Waterproof tiles
It cannot be scratched easily
Easy installation
Cons
Wood does not look very natural.
Guide to Selecting Outdoor Wood Flooring for the Front Yard Shed
Humidity and Moisture Resistance
The first thing you need to consider before buying a wooden floor for your outdoors is its resistance against moisture and humidity. The more vulnerable the floor options would be, the less life you will get out of it. For example, solid wood is not strong against heat and humidity, whereas engineered wood is, so you need to know what conditions you are going to expose your floor with.
Hardness
The durability of the wood is determined by the amount of force it can resist. Check your floor on the Janka hardness scale and see if it can hold the outdoor furniture you are looking to place on it.
Photosensitivity
Wood, when exposed to direct sunlight, can change its color. Make sure to check if your wood floor type is photosensitive to see if it can survive in your outdoor conditions.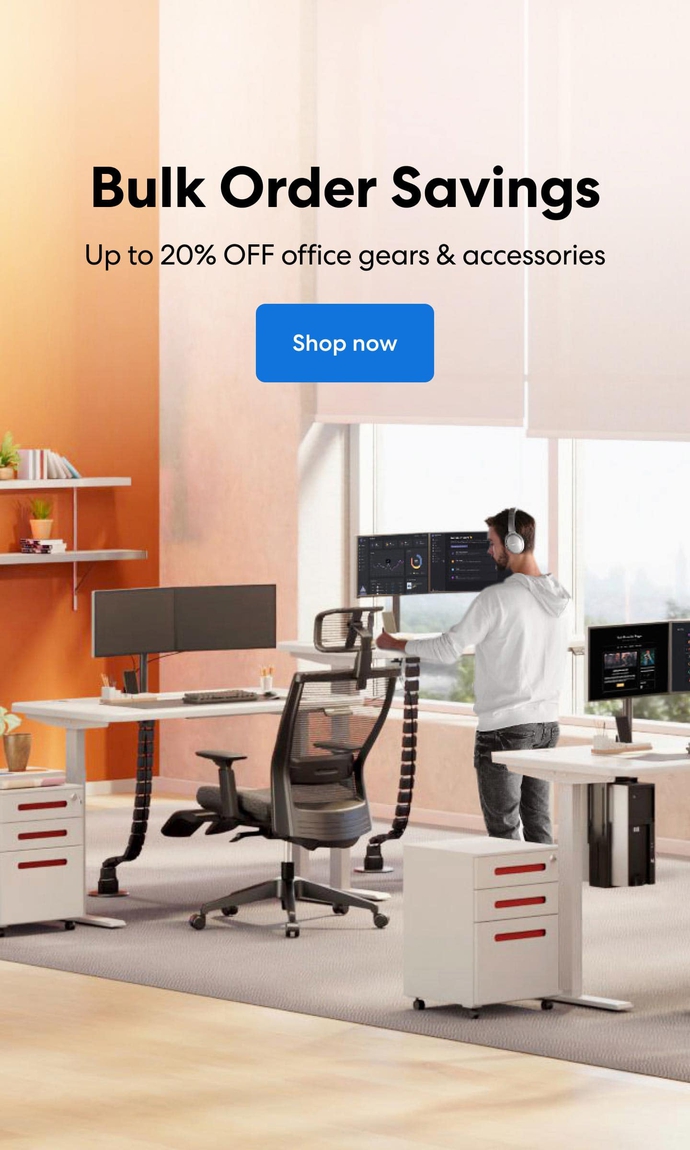 Subcribe newsletter and get $100 OFF.
Receive product updates, special offers, ergo tips, and inspiration form our team.