Latest Updates
The A² Project - Artists x Autonomous Collection Brings Custom Art to Your Ergonomic Office

Autonomous
|
May 27, 2021
4,237 Views
We received so many incredible submissions from our artists, which were then narrowed down to the top designs based on community feedback and voting. It was hard to choose just a few of them to be honest—we received so many amazing submissions (check out our social media for some examples!)
Thanks to our wide production, distribution and logistics network, we were able to take things another step further. Now, we're incredibly excited to bring these most-loved creations to life and make them available for purchase for anyone in the US who wants them. Through trial and error, Autonomous' engineers have successfully applied high quality printing techniques on the finished desktop to bring an authentic replication of the lively, vibrant artwork to your workspace. Breathe new life into your workspace with these cool custom designs, plus get all the benefits of an ergonomic sit-stand desk with The A² Project - Artists x Autonomous Collection!
Designs
To give you an idea of what you can look forward to, here are just a few highlights from our upcoming collection. We'll have a lot of different art directions and styles to fit just about any workplace aesthetic. Which one inspires you?
The Happy Desk by Mindy Lee
This design sparks joy and inspiration in your workspace, through colorful shapes and bold lines that come to life before your very eyes. Mindy Lee is the winner of our DIY campaign and we absolutely love what she's created.
The Birth of a Concept by Orin Carpenter
This design showcases a pattern and rhythm that takes shape through expressive brushstrokes. A raw collision of color, texture, shapes and lines evokes a sense of modern movement. This abstract design would be a masterpiece in just about any office.
A New Journey by Melanie Edison
This gorgeous desktop design uses the Intuitive Healing Art technique. A kaleidoscopic rainbow explosion of energy ensures you'll never be bored of this intricate design.
Printing technique
UV printing is a special form of printing that dries ink instantly as it is printed, which allows the final product to look more sharp and defined with less blemishes and blurs. The resulting product is not only durable and color-accurate, but friendly for the planet too. This advanced printing technique enables us to authentically replicate the original artwork on your very own desk that will add a high-quality pop of color and design to your home or work office. Plus, it's scratch and fade resistant, so it'll last for years to come without becoming obscured or washed out.
Where to buy
Ok, these are cool, but how can you get your very own? We're glad you asked!
To buy one of these unique table tops or browse even more amazing designs, just click on the A² tab located at the top of this page, or head over to our homepage and browse the category there. 
All desks in the Artists x Autonomous Collection come with the SmartDesk Pro frame, selling at $949. As this is a launch product, some specifications are limited. We only offer these custom prints in our original desktop size, though we plan to make the XL option available as well very soon! Stay tuned for announcements on when this option becomes available.
About our desks
Not only is our line of Artists x Autonomous Edition desks absolutely gorgeous from an artistic perspective, they're also powerful ergonomic office tools that can help you get your very best work done, whether you work at home or in a corporate office setting. Every desk is designed minimally and unobtrusively, with generous desktop space that helps you keep your space organized and clutter-free.
All Autonomous desks come with a whisper-quiet dual engine motor that lifts and lowers up to 300 pounds effortlessly. That means plenty of power for all your office gear, your documents, your peripherals...and even the occasional coworker who likes to come by and lean on your desk. 
In addition to a sturdy frame and powerful motor, every SmartDesk is controlled by a keypad with four built-in, programmable memory settings. That means you can customize your desk to remember up to 4 different heights just for you, which can be accessed with just the press of a button. This ensures you're always sitting, standing, or anything in between at the exact optimal height for your posture. 
SmartDesk Pro
In addition to all of the excellent capabilities of the SmartDesk Core, the SmartDesk Pro gives you maximum versatility for an even greater range of motion—perfect for any power user. This desk is appropriate for any formal working atmosphere, but it still works well in a home office setting.
Shipping & Warranty Policies 
The Artists x Autonomous Collection will be available for sale in the US. For other regions, stay tuned for developments as we work to roll out these custom desktops internationally.

Free shipping & free returns, no questions asked.

Products in our Artists x Autonomous Collection include a 30-day trial with free returns just like all other products on our website. 

The 5-year-warranty period only applies to the frame part of all SmartDesk versions. The tabletops or surfaces are under the 1-year warranty period.

As all products in the Artists x Autonomous Collection were made by order, please allow a maximum 45 days for the product to be shipped to your place.
Our community thanks you
This project, from the start of the DIY competition until now, has been such an amazing experience for all of us at Team Autonomous, as well as all the artists and creators in our community who have shared their incredible talent with us all and given our SmartDesks a fresh and unique look and feel.
We're so excited to launch these new custom pieces that are not only a reflection of our community, but a great way for you to enjoy a more exciting, personalized, and unique desk setup that merges all the productivity benefits of our signature line of height-adjustable desks, with the unique and intriguing flair of beautiful artwork.
Let's all keep working together to make our workspaces smarter, more functional, and full of fantastic works of art!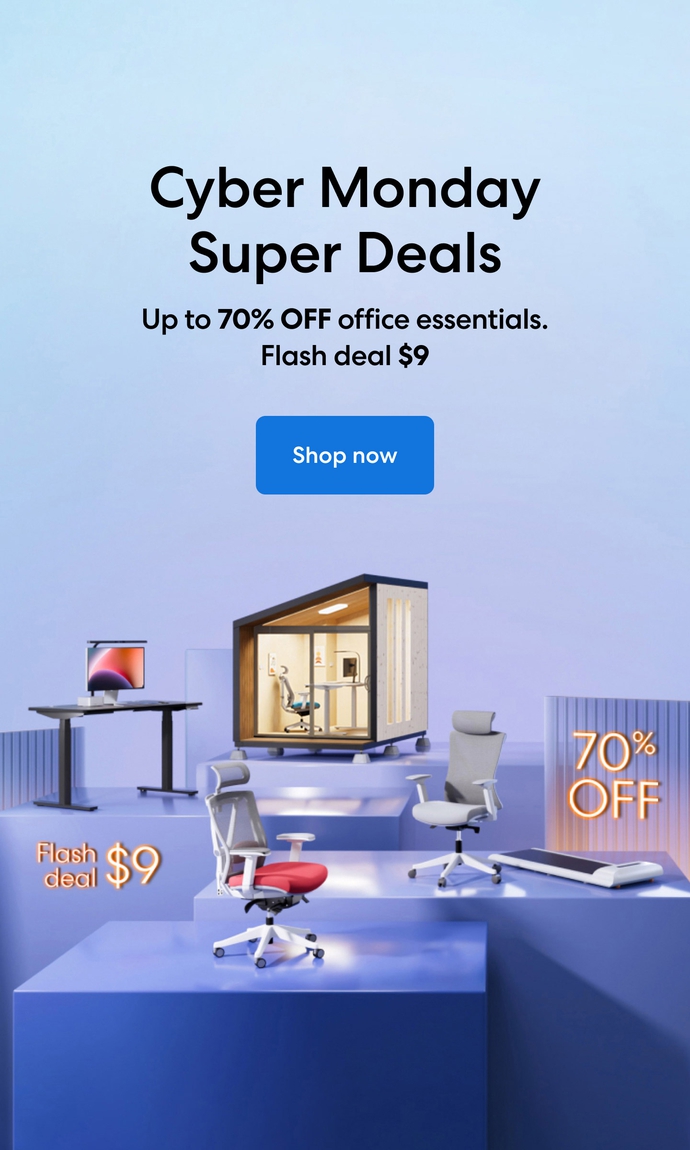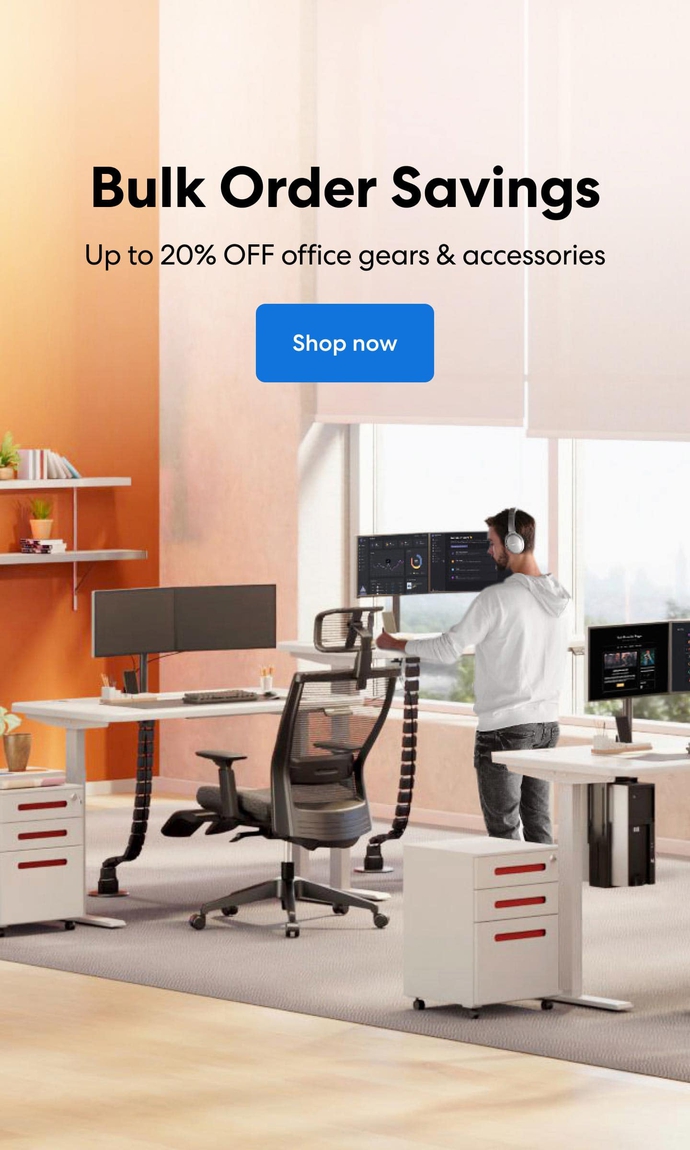 Subcribe newsletter and get $100 OFF.
Receive product updates, special offers, ergo tips, and inspiration form our team.