Smart Products
A Guide to Find the Best Furniture Stores in Ottawa, Canada

Autonomous
|
Oct 23, 2023
1,126 Views
Finding the right furniture store can be the difference between sitting in the best ergonomic chair for years to come or developing back pain out of the blue. Multiple furniture stores in Ottawa provide interesting options. Having a clear plan in place concerning what to buy can make this process easier. 
Apart from listing some of the best furniture stores Ottawa has to offer, a complete guide should provide a sense of what each store brings to the table. It's hard to provide a fair head-to-head comparison when grading stores or any two options. Especially with these types of products, the difference may lie in the design and type of furniture each option offers.
Factors That Should Be Considered When Choosing Home Furniture Stores in Ottawa
Before choosing any store, it's a good idea to understand what each place caters to. There are a few massive furniture stores in Ottawa that will carry options from different home design styles. In most cases, though, the store will lean towards a particular style.
When the store offers many modern furniture sets, it's not a good place to find that vintage table that works well with the old dresser at home. That same store, though, could be the perfect place to find a smart desk to set up a home office. 
Another element that can't be overlooked is the store's price range. This can be a bit hard to grasp, especially for someone new to Ottawa who doesn't know furniture stores in the area. Many people will realize that the same bedroom set costs much more in one place than another. 
Price is not a factor that will necessarily determine quality. That also speaks to understanding the type of store a person can walk into. It's not the same to walk into an outlet store that may be selling last year's trends as it is to walk into a store in the nicest part of town.
Factors That Should Be Considered When Choosing Office Furniture Stores in Ottawa
When choosing office furniture, do some of the same factors that apply to home furniture work? The short answer to that question is yes. The price element is the same: more expensive things don't always equal better quality. 
Office furniture also has unique styles. Many stores will lean into selling the larger leather chairs prevalent in offices for years. Meanwhile, other stores will offer people a chance to buy an ergonomic chair to make sitting in an office for hours more comfortable. 
There's a bit of a debate in the current office furniture trends between what's "glamorous" and what's useful. Ultimately, what's useful or beneficial to the workers will likely win out in most offices. Getting a stand-up desk is not a luxury but a necessity in some places. That's a perfect example of an option winning out because of its practical use.
Another important thing to consider when choosing an office furniture store in Ottawa is the ability to buy many desks and chairs at a fair price. Most people shopping for a home office desk will only need one. The number will increase considerably when it comes to furnishing an entire office.
Choosing a company that offers a good bulk office furniture program can help get any office up and running quickly. In this situation, finding a store that offers a good price/quality balance is very important.
The Best Office Furniture Stores in Ottawa
While many stores in Ottawa sell office furniture, each option on this list provides something unique. Those special elements are what, in many cases, allowed them to make the list.
1. Autonomous
The reason that Autonomous is on the list is not because anyone can purchase an office ergonomic chair from them. It's because Autonomous probably has the best bulk office furniture program on the market today. This company provides quality office furniture at discount prices. 
Autonomous proves this idea that there are quality options at lower price ranges. At Work has a low-cost program, but they are selling used equipment. That's not ideal for chairs and desks that tend to go through plenty of wear and tear.
Modern smart desks are part of the bulk order program. This is going to allow businesses to furnish entire workplaces quickly without the need to purchase lower-quality desks. The entire buying process can be settled online, and the shipping usually arrives on time.
If there's one thing that some people may not like about Autonomous, it would have to be that it's a completely modern brand. There are no large leather chairs on sale through the site. What people will be able to find are work pods and other modern solutions.
2. At Work Office Furniture
This is one of the best spots in Ottawa for companies that still want to create traditional cubicles. At Work offers a wide array of options in that department. There are also a couple of interesting desk accessories within the store's catalog. 
What stands out about this particular brand is that it offers local deliveries. The staff can also help set up the office furniture that people purchase from them. When all that's needed is the office furniture for the workplace to get up and running, this store can be a good option. 
It's a bit of a two-edged sword to buy from this company on short notice. It may not have everything in stock to ship out quickly. In their need to get an office furnished, some people may buy furniture that's not up to their standards.
3. OFL Furniture
OFL Furniture is a very interesting furniture store in Ottawa. It's part of an outlet store that offers quick deals on different types of office furniture. At the same time, it's also a store that can help design entire office spaces.
This can be a perfect place to find cheap office furniture. The big issue is that the quality of the options can be a hit or miss. That's not just considering that OFL could be reselling used options that came its way. 
In many ways, OFL Furniture can be considered an office furniture value store. There's a chance management will release a set of office desks they received at a great price on any given day. At the same time, it could be months before they put out a worthwhile deal. 
It's a place where it can make a ton of sense to look when there's no immediate need for a specific furniture set. This is because of their cheap options and because the store can also help craft office spaces from scratch. It just may not be the best place to go if there's an immediate need for office furniture.
4. Upper Room Home Furnishings
People looking for a wide range of options within different styles will truly appreciate the Upper Room. There are a ton of office desk options to choose from. This company has yet to stop manufacturing the traditional large office desks. 
One thing that makes this site interesting is that it allows visitors to choose the size of the desk they are looking for. This can help people not fall in love with options that won't fit in their own offices. The Upper Room also offers the chance to take a private consultation within the physical store. 
While the store has more elements for home use than actual office furniture, it could be a good idea to set up an appointment and look around. There are still certain things that are valuable to spot in person. Since this company offers that possibility to Ottawa locals, it's a "why not" scenario. 
If there's one thing that could play against this store, it's the fact that it offers a little bit of everything, but it doesn't specialize in any field. That tends to mean that people who want a traditional desk will be able to find it, but there may not be too many options available. This may not be enough to write off this store as an option; it's just something to keep in mind.
5. The Office Shop
This is one of the weirdest places for buying furniture in Ottawa stores. The store puts a heavy emphasis on its interior design branch. The company wants people to call and allow the design team to oversee a full office design project. 
The focus on the interior design branch is understood, but the products they sell independently from that branch don't reflect too much design. It's a place to buy multiple fold-up chairs to put in an office. Stools and lounges are also available for a quick purchase. 
Some ergonomic chair options are available, but there is a heavier emphasis on traditional designs. This can be another store where people can purchase those large leather chairs that became a staple of high-end offices in previous generations.
Buying from a Bulk Order Program
Taking advantage of a bulk order program like the one Autonomous run is one of the best ways to furnish an office quickly. The main benefit of the Autonomous program is that it offers up to a 20% discount on the full order for larger office spaces. This discount makes it easier for businesses to purchase multiple ergonomic chairs at once. 
All the products that are part of the program are the modern furniture options the brand offers. Perhaps that's the biggest difference between this wholesale office chairs program and others like the options at OFL. Bulk ordering something doesn't mean that the products that will arrive will be low quality. 
There are different scales in the bulk order program run by Autonomous. Larger brands or companies that buy more office furniture will be able to access the higher discount rates. Even smaller companies can benefit greatly from contacting them to see which discount they can qualify for.
Best Selling Products at Autonomous
The bulk order program can help any business quickly furnish their office space. What's also true is that the products that Autonomous sells are quality options for both home and office use. Currently, the best-selling product is the Smart Desk core. 
Autonomous' flagship desk comes in all white, making it perfect for minimalist designs and adaptable to multiple styles. Its automatic sit/stand elevation adjuster makes it stand out even more. Another product that clients of the brand appreciate is the ErgoChair Pro. 
Most people already know that not all ergonomic chairs are created equally. The ErgoChair Pro has an adjustable backrest that can adapt to each person's needs. It's designed to ensure the user can sit up straight without provoking a strain on their body.
Another of the popular items from the brand is their L-shaped desk. This option is larger than the flagship smart desk. The L-shaped design makes it a great option for gamers, traders, designers, and professionals - especially those who benefit from using multiple monitors for their daily activities.
Final Thoughts
Each furniture store in Ottawa may have a hidden gem to offer. With that in mind, if buyers have enough time, exploring what's out there could be worthwhile. When there's not enough time or willingness to explore, sticking with what works is necessary.
Autonomous' bulk order program makes it a very intriguing option, especially for those companies looking to create a modern workplace. The brand only offers modern options, but it's hard to find them at a lower price elsewhere. Employees will quickly appreciate the benefits of a good ergonomic chair. 
OFL is one of those places that people who like shopping as an activity could enjoy. There could be some great deals to be found with this brand, but at the same time, it could be a dive into old and useless furniture. Some other options offer more traditional furniture sets that could be useful to certain industries. 
If there's one thing about the factors that should come into play when choosing furniture that people should remember, it is that value options do exist. There are ways to find quality items at a decent rate. It's all about looking in the right places and, at times, having a bit of luck and good timing.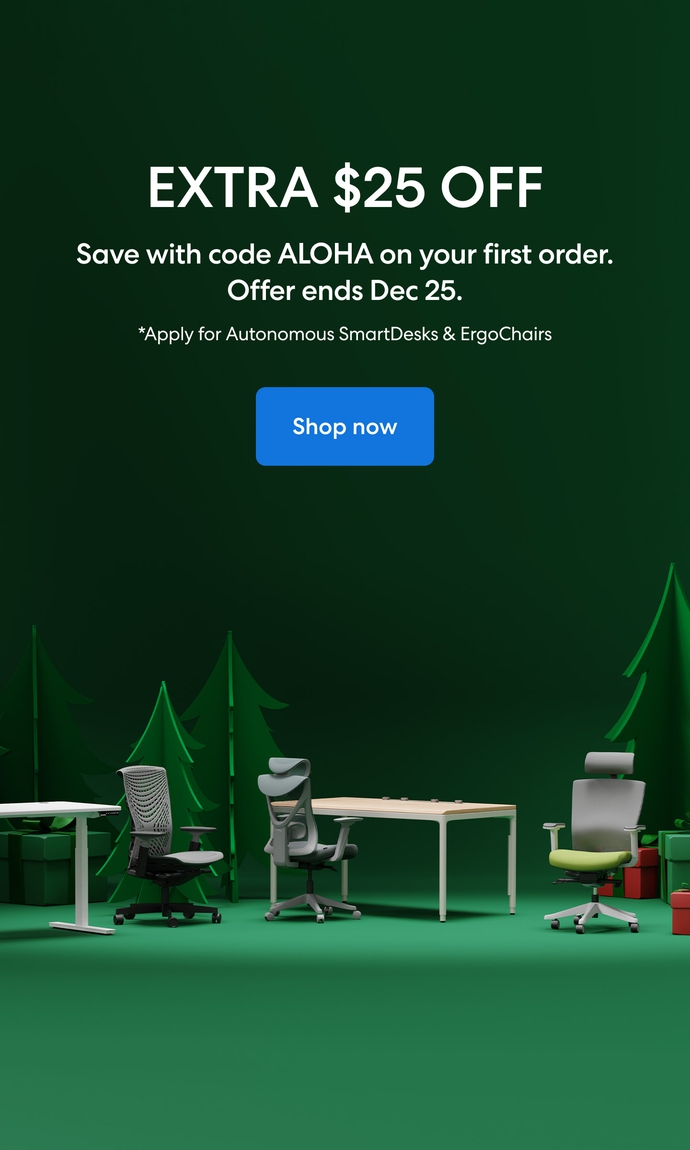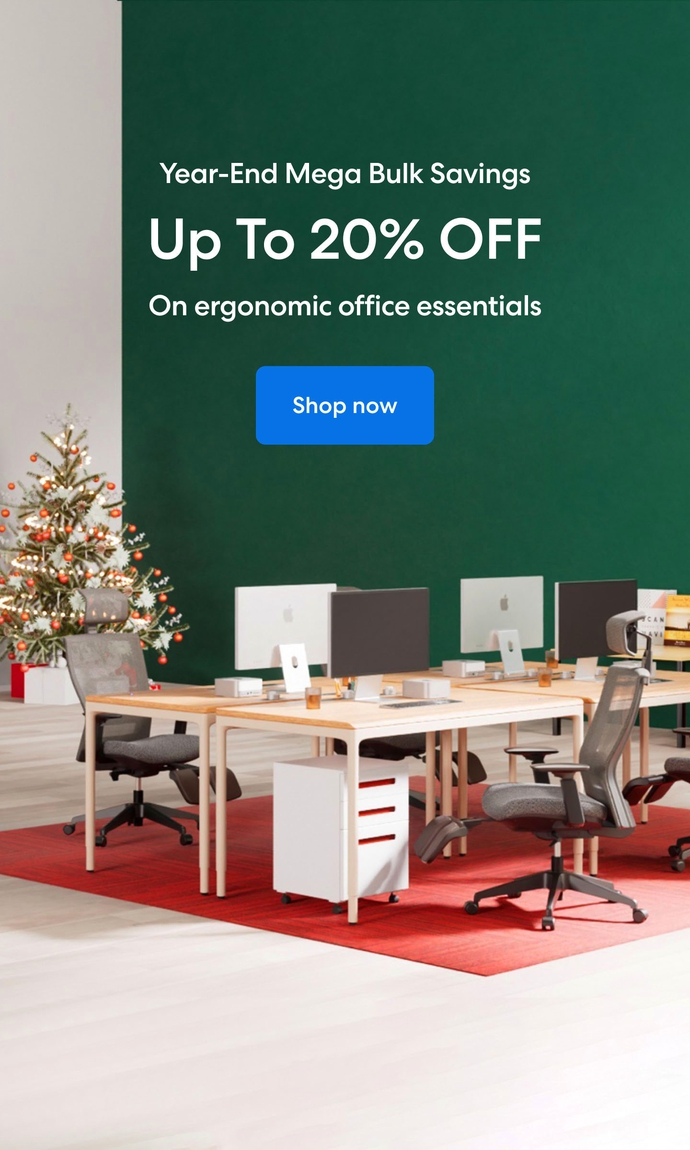 Subcribe newsletter and get $100 OFF.
Receive product updates, special offers, ergo tips, and inspiration form our team.