Smart Products
A Guide to Find the Best Furniture Stores in Toronto, Canada

Autonomous
|
Oct 24, 2023
1,267 Views
There are plenty of furniture stores in Toronto that sell decent options for both home and office use. Finding the right one to cater to a person's specific needs can be a challenge. The first thing to remember is that not all stores will be selling the same furniture style.
When looking for modern design options, they probably shouldn't waste their time with rustic furniture stores in Toronto, Canada. The purpose of this guide is to help people navigate their furniture search better. There will be a few good stores in the area that won't make the list of the top options. 
There's a good reason why some stores will be left off the list. The goal is to create a guide catering to different styles and tastes. That way, the process of choosing a furniture store can be much quicker. The good thing is there are plenty of quality furniture stores in Toronto, Ontario. 
Factors to Consider When Choosing Home Furniture Stores in Toronto, Canada
The first thing people need to consider is the type of furniture sold in a particular store. Many vintage furniture sets are growing in popularity. It could make sense to stop by one of those rustic furniture stores that were mentioned earlier. 
However, if most of the furniture a person is looking for is minimalistic or features a modern touch, those are the types of stores they should prioritize. The prices that each store offers are also an important element. Some stores will sell their products at higher prices because the brand must keep up appearances. 
There are places to find good options at decent prices. Few things are more frustrating than finding the same furniture set at a traditionally cheaper furniture Toronto store after buying from an expensive brand name. That's why looking through different options is important before making any decisions.
Factors to Consider When Choosing Office Furniture Stores in Toronto, Canada
When it comes to office furniture, certain things are different. It's not that the main thing that people should look for are discount desks. The problem is, with office furniture, more things usually need to be purchased.  
People setting up a home office can get the best ergonomic chair on the market or a large office desk for home use. When they're trying to furnish a full office space, they may be better served looking for quality options at decent prices. 
Some of the same elements that are relevant for home furniture still apply though. What design trend or main style will the office feature? People who want to set up a modern workplace should look for stores offering those options.  
The office furniture stores in Toronto that sell plenty of smart desk options may not be selling large leather chairs. Those that used to be very popular with law firms. The corner standing desk that these same modern stores feature won't be similar to the large bulky desk that used to be considered classy.
There are certain pros and cons that come with choosing a vintage desk or a modern one. At the end of the day, each person will have their preferences and would do well to abide by them. The key is to find the store that offers the type of options that will work well for each person's vision of their office space.
Top 5 Office Furniture Stores in Toronto, Ontario, Canada
These stores are worth a look because each brings something unique to the table. Some of them will offer value deals on office ergonomic chair options. Other options feature more of a high-brand concept. 
What's true is that there's something for everyone in Toronto. It just comes down to the type of office furniture that will fit each situation. Having said this, these options are in no particular order.
1. Autonomous Office Furniture
Two main elements make Autonomous standout. The first one is their modern designs with all of the office furniture that it offers. That's evident in the office chair options the brand makes. Plus, they can be a place to buy a desk and a pod to serve as a home office space.    
This brand has completely embraced a fully modern design for all its products. If this brand has a downside, it might be that it isn't a great place to look for a vintage desk. It is, however, one of the best places to find wholesale office chairs.    
The combination of these two elements truly makes this option unique. There aren't too many furniture stores in Ontario, or anywhere for that matter, where someone can go and buy an ergonomic chair at a decent price. In fact, this company offers the option to buy comfortable chairs for all employees.   
The bulk office furniture program Autonomous runs makes them one of the best options for furnishing an entire office. There are discounts depending on the items each company or person buys. Buying enough office furniture can result in up to a 20% discount.
2. Toronto Office Furniture
This option is on the list because it actually caters to other popular stores in the region. It's a good idea to give them a look. When the purchase is made directly from the manufacturer, there's always a chance to get a better deal. 
The second thing that's worth pointing out about this store is the fact that it offers a good variety of office furniture options. Some of their sit-stand desk options aren't all that modern. That's not really the strength that this company offers. 
If there's a strength that this store brings to the table, it would have to be the full office desk options that it offers. This manufacturer builds long desks that fit multiple workers without making the area feel too much like a small cubicle. It also creates corner desks with built-in cabinets.
3. Barry's Office Furniture
Barry's offers a set of used furniture options that can be good for people who want to furnish an office on a budget. Before looking into Barry's as an option, there are a couple of things to consider. Since the brand acquires used furniture, its stock is constantly changing. 
Someone looking into the option this week may not find anything worth buying. Another person who waited a week or went directly to one of their physical locations found a steal. It may be a great option for companies that need a quick solution at a low rate. 
The company also offers to help set up the furniture that's bought from them. It is used furniture, after all, so it may be a good idea to see the available options physically. The last thing anyone wants is to end up with a broken desk or anything like that.
4. The Furniture Guys
This is another option that's a bit similar to what Toronto Office Furniture offers. The Furniture Guys are experts in building workstations. There are a few options when it comes to individual desks. That's not necessarily its strong point.     
What this company offers that none of the others on the list do are long tables for meeting rooms. Those can also be fitted with a set of chairs. Oddly enough, their catalog also has a set of lounge chairs. These are meant to be used in receptions or kitchens.  
The company also has a design branch. This can help other companies looking for unique furniture to fit a specific office space. The service can be a good way to furnish an office space without looking for individual options.
5. atWork Canada
While this company does sell some products directly, the biggest part of its business model is its office planning branch. The business model is similar to that of The Furniture Guys, with atWork leaning even more towards the custom office market. If setting up that custom office space isn't in the cards for a company, this may not be the best option. 
Most of the furniture designed by atWork has a modern touch. Even some of the workstations aren't the typical cubicle that's hated in some offices. When it comes to budget options, atWork won't be at the top of the list.  
It can be hard to justify buying from some of these "premium" options unless the office space is so unique that it needs custom furniture. Otherwise, finding options from a store that sells bulk office furniture may be a better idea.
Autonomous Bulk Order Program
The Autonomous bulk order program can be one of the best options for companies furnishing a large office space. The brand's top products are part of the program. This means that individuals or companies can purchase a set of smart desks or ergonomic chairs at a discount price.
In simple terms, the program offers discounts to buyers who purchase large quantities of office furniture from the brand. The more that the client purchases, the higher the discount rate. It's important, though, to contact Autonomous directly before purchasing. 
When contacting Autonomous, clients must explain the size of the order they plan on placing. Representatives from Autonomous can then inform potential clients of the discount rate they qualify for. The program is divided by the sizes of the companies that may want to purchase from the brand. 
It's important to point out, though. that even a small company can access the maximum discount rate. The rate, as was mentioned previously, will be determined by the order size. Autonomous reps will let clients know the discount they qualify for before committing to a purchase.
Autonomous Top Products
The Bulk Order Program run by Autonomous allows potential clients to get discounts on all the products manufactured by the brand. These are some of the top-selling items.  
ErgoChairs from Autonomous
Ergonomic chairs are very popular amongst the customers of the brand. There are very good reasons for this. Number one is the fact that these chairs are made from quality products that feature a truly ergonomic design that can help people's back during a heavy workday. 
The price of these chairs also makes them a very attractive option. The starting sales price is $299. That's the price tag without the discount from the Bulk Order Program. There are different sizes and models available to fit specific needs.
WorkPods for Home Office
Another one of the top-selling items from Autonomous is the WorkPod concept. This is a unique home office space concept. It's a great option for people with enough space in their backyard to set up a private office. These pods provide a quicker home office space solution than building an external office from scratch.  
Installing these pods will usually not require extensive permits. That also contributes to the speed at which these units can be installed. Customers can ensure that the pods have different features they'd like included. 
SmartDesks
The top-selling item that the brand offers is the smart desks. All the options are sit-stand desks with automatic elevators. The lowest-priced option is also the best-selling item. That goes really well with the brand's identity. 
There are desk frames out there that will cost more than the SmartDesk Core from Autonomous. People can access a quality smart desk option for around 500 dollars. That's well below market value for these types of products.
Final Thoughts
Furniture stores in Toronto, Canada, come in all shapes and sizes. Even the stores that offer used products can help certain clients find the steal they were looking for. With that in mind, judging a book by its cover is not a good idea. 
Consumers are often conditioned to believe that something too good to be true usually is. While that mentality can help prevent scams, it can also block people from finding good products. Regardless of where a person makes a purchase, it's a good idea to research the brand extensively before hitting buy.         
When it comes to online shopping, understanding the brand's return policy is essential. That's also going to be very relevant when purchasing used items. Once the buyer feels comfortable with the return policy, they may be more willing to explore and find good deals.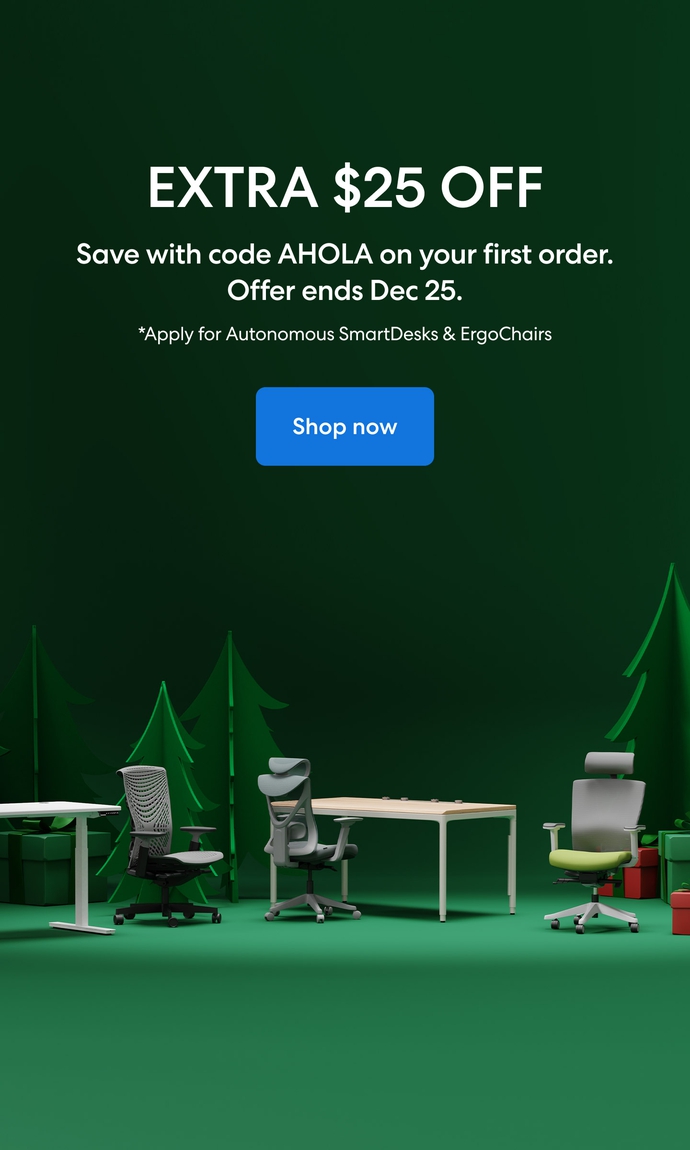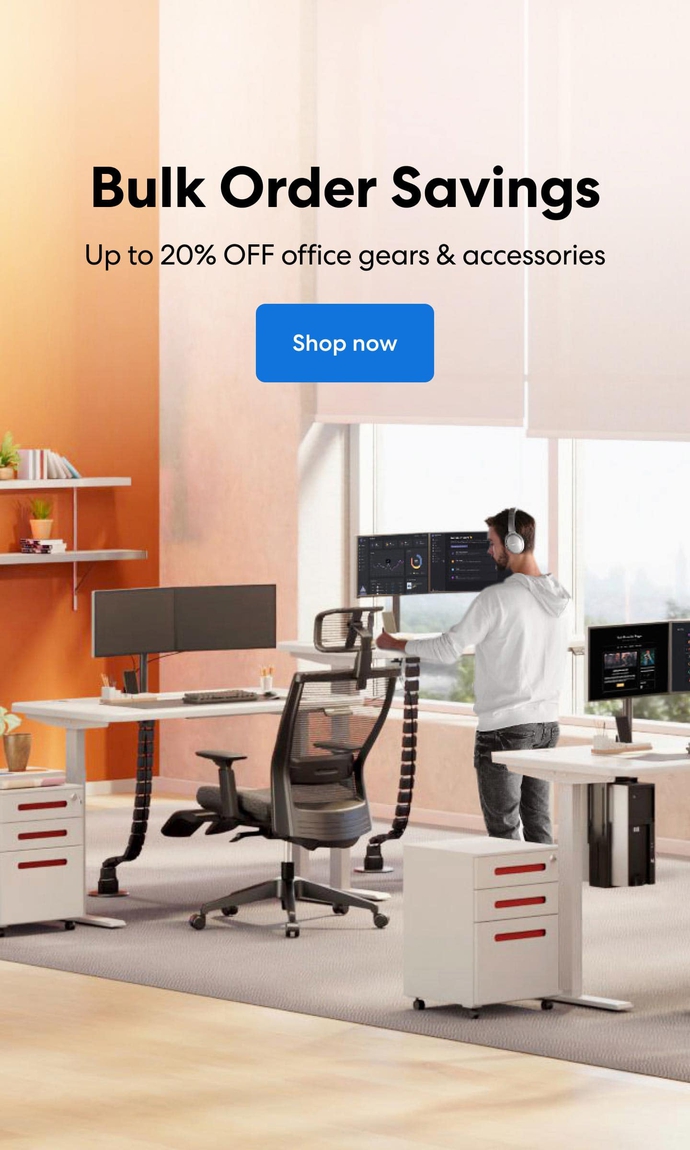 Subcribe newsletter and get $100 OFF.
Receive product updates, special offers, ergo tips, and inspiration form our team.