Workplace Inspiration
The Future of Office Furniture: Innovations & Trends You Can't Ignore

Autonomous
|
Aug 3, 2023
325 Views
The evolution of technology has allowed people to find better ways to live and work. As the years pass, we get more tools to make our daily routine much more efficient, allowing us to live a healthier and longer life. Today, there are many furniture trends you can use as a guide to build the perfect office. 
Thanks to the innovation that many companies have achieved with their products, we now have a wide list of items we can purchase for our comfort. If we want to prioritize physical safety, for example, we can buy a set of ergonomic furniture to get started. 
On the other hand, if you work from home and want to create a multi-purpose office, you can do it without spending all your budget on it. 
What will future furniture look like, though? It's interesting to debate how technology will keep evolving as years pass. If we're already comfortable enough to live healthy lives, can you imagine how much better it will be in the next few years? 
On this page, we'll look at the potential of furniture for the future, what you can expect from it, and how you can prepare. 
We'll also give you a list of recommended products that will get you started in this next-gen of functional/ergonomic furniture for your office. 
What Will the Future of Office Furniture Look Like?
We can only guess what furniture trends will look like in the next few years. However, considering how fast everything is moving nowadays, it's safe to say that we're approaching a new world where physical and mental safety is the priority. 
Decades ago, trends like ergonomics weren't that important for people, so you could expect your office to have fixed desks and chairs, which didn't give you many customization options. 
However, as we acknowledged that every body is different, we started to adapt furniture to fit. Ergonomics, for example, was a huge step in the right direction, as the trend allowed people to deal with common issues like lower productivity, physical pain, fatigue, and more.
Today, we have a decent range of products to get for our comfort, but there's still room for innovation, so what will the next trend in furniture be? Let's see a few plausible options: 
Higher Integrations with Technology
Technology may be the first thing you think of when you talk about furniture for the future. Years ago, chairs and desks were just that; they didn't have any other distinguishable features. 
Now, you can buy chairs with adjustable features, desks with USB ports and motors, LED lamps with smartphone controls, and many more products. 
In that sense, you can expect the trend to keep "evolving" over the following years. It may become more common to see motorized desks, touchscreens, voice assistants, and more. Even though this technology already exists in some products, it's not the norm yet. 
Thanks to technology integrations, you can make your work more efficient (and even save energy in some cases like lamps). If you get a stand-up desk, for example, you can change from sitting to standing within a few seconds, which is something that wasn't even remotely possible before. 
The only problem with some of these products is that they're too expensive, so the average customer can't afford them. Thankfully, technology is becoming more accessible, which will likely bring the prices for "future furniture" down.
More Minimalism
Minimalism is among the furniture trends that are still evolving today. Even though minimalism started to get adopted many years ago, today, it has become more common in most office environments. 
People have learned that, in many cases, less is more. You don't need to fill up your office space with a lot of unnecessary items you won't use. Instead, minimalism focuses on only adding the essentials to work more efficiently, which will give you in return a more comfortable and spacious area to be in. 
The beauty of minimalism is that you can customize your office environment however you like, so not all spaces have to look the same. Moreover, modern furniture has allowed us to make minimalism a reality. 
Today, the best ergonomic chair you get will have a ton of adjustability features, meaning you won't have to get extra stools or seats for your office. You will use the same one for everything! 
On the other hand, a high-quality office desk for home will allow you to organize your cables much more efficiently, allowing you to deal with clutter. 
Many other items help with minimalism, such as filing cabinets, so if you want to go for this style, you can do it with any budget. 
As office furniture becomes more accessible and "optimized," you can expect the minimalism trend to be even more prominent in more environments.
More Emphasis on Ergonomics
The ergonomics trend will never go away. It has made our lives so much easier, so it's no surprise that this trend in furniture will also keep evolving over the following years. 
Thankfully, many office environments now are prioritizing your safety, so they're investing in bulk furniture aimed to make you feel more comfortable while you work.
As technology keeps evolving and office furniture becomes more efficient, you can expect more people and companies to adopt ergonomics into their space. 
If you want to set up your office at home, there are a ton of options to consider. A standing L desk, for example, will be perfect if you have a large setup or want to use the two areas for different purposes. You could have one side for your PC setup and the other one as a clean area where you can take notes or read!
Better Communication Environment
It may not seem like it, but communication will play a huge role in furniture trends for the future. Since furniture is getting "smarter," communication is now much easier. 
If you have ergonomic furniture in your office, the employees will feel more comfortable, which will let their ideas flow even better than before. People don't work at their 100% when they feel fatigued or unproductive, and if future furniture gets rid of that through optimization, then you can expect a more collaborative environment. 
Convenience
Convenience will be a more prominent trend in furniture, and we're not just talking about the items themselves. 
Furniture, overall, is now more convenient for everyone. The addition of the automatic sit-stand desk, for example, made physical movement in the office more convenient.
However, when we mention convenience, we're also talking about the convenience of buying that furniture. Today, many people go online to shop for their items, which makes things faster. 
As time passes, more businesses will go online, so you'll have an even easier time buying your future furniture within minutes.
Why Do People Prefer to Shop Online Today?
It all comes down to accessibility and convenience. About 5.07 billion people are currently on the internet in 2023, and approximately 33.3% of the worldwide population are digital buyers. 
To summarize, these are the reasons why people prefer to shop online: 
They don't have to move to a brick-and-mortar store. People today can check products and place orders through their computer, smartphone, or tablet while they're from home.
Online shopping opens the door to a wider range of discounts for people. This provides more value to the experience.
Shopping online tends to be much easier than shopping locally.
Processing replacements or refunds isn't that much of a nuisance.
People don't have to deal with long queues or other customers while they're browsing products or paying.
It's easier to get a detailed description of the product the person is interested in.
There are many payment and shipping options in most stores. 
Even though physical stores won't disappear anytime soon, it's no surprise that people are relying on the internet to make their purchase experience a bit easier, especially when it comes to furniture.
Autonomous: Buying Office Furniture the Easy Way
Autonomous is one of the top-rated furniture brands on the market. It has become one of the first companies to make the most out of future furniture trends, so if you're looking for the most optimized products, whether it's a standing desk or an ergonomic office chair, you'll find them there. 
Why Should You Shop at Autonomous?
Shopping for future furniture is much easier with Autonomous, as it combines all of the benefits we mentioned above and more. 
Once you go to the website, you'll get greeted by different products, blog posts, and more. Moreover, you don't have to be an expert to shop here. 
If there's something you're interested in, all you have to do is look at the product page, place your order, and wait for it to arrive. That's it! 
Autonomous makes online shopping easier, but it also takes advantage of the latest trends in furniture to make your working experience much better.
Discover the Autonomous Bulk Order Program
The Autonomous Bulk Order Program aims to make ergonomics much more accessible to companies. Whether you're looking for discount desks or wholesale office chairs, you'll find them here. 
This program offers the following benefits: 
Guaranteed availability of products
Flexible shipping
Free bonuses
Assembly services for qualified products 
Getting ergonomic furniture for your office will bring a lot of benefits to your team, which can translate into more productivity, and therefore, more sales. 
If you want to make the most out of your budget, we suggest you give this program a try. 
What Are the Best-Sellers in Autonomous?
There are many products you can currently buy at Autonomous, so it's normal to not know where to start. 
If you want to get future furniture for your office, consider the following products: 
Autonomous SmartDesk Core
The SmartDesk Core is called the "essential standing desk" and for good reason. 
This desk is perfect if you're looking for a simple yet powerful option to make your workspace more productive. We also recommend this version of the SmartDesk if you want something more compact that doesn't take up much space. 
Other than the more compact design, you'll still get all the powerful features we know and love about the SmartDesks.
Autonomous SmartDesk Pro
Do you want the ultimate approach to standing desks? The SmartDesk Pro is the closest thing to future furniture. 
Besides all the features the "Core" version offers, the "Pro" takes it one step further with a higher load capacity, a quieter motor, and even a higher limit for standing positions. 
The SmartDesk Pro was engineered to be the best out of all Autonomous products, so it's excellent for those who are looking for the most efficiency and comfort.
Autonomous SmartDesk Connect
The SmartDesk Connect is for those looking for the next trend in furniture. It takes advantage of technology like no other product from the lineup, making it perfect if you want to take your productivity to the next level.
On top of the features that other SmartDesks offer, you get:
Access to a convenient app
Anti-collision features
Scheduled standing/sitting sessions
When it comes to future furniture, it's hard to beat the SmartDesk Connect.
Autonomous ErgoChair Pro
Do you want to buy an ergonomic chair that fits every office environment? The ErgoChair Pro is for you. 
It's a fully-adjustable ergonomic chair meant to fit most body types. Thanks to all the features the ErgoChair Pro offers, you won't have to worry about low mobility and pain.
This chair actively corrects your posture, fights fatigue, and improves circulation, so if you're looking for the ultimate solution to sitting, you'll get it with the "Pro" version.
Autonomous ErgoChair Plus
At a slightly lower price point than the "Pro" version, the "Plus" model offers everything you need to stay comfortable while working, reading, or playing. 
The main difference between the Pro and Plus models is that the latter offers a more dynamic design, making it better for those who enjoy moving a lot while sitting. 
If you want more flexibility while working (at a lower price), the ErgoChair Plus is worth it.
Autonomous ErgoChair Core
The ErgoChair Core takes things back to basics without forgetting about the current trend in furniture for the office. 
Even though it's the most affordable product from the ErgoChair lineup, it still offers a wide range of adjustability options, a comfortable design, and decent weight support. 
If you're looking to save money while preparing for future furniture trends, the ErgoChair Core is more than capable.
Bottom Line
Debating what the next furniture trends will be is exciting, but what's more exciting is that most of the benefits of future furniture we mentioned are already here. 
If you're looking for a reputable company that stays in touch with the latest trends in furniture, give Autonomous a try!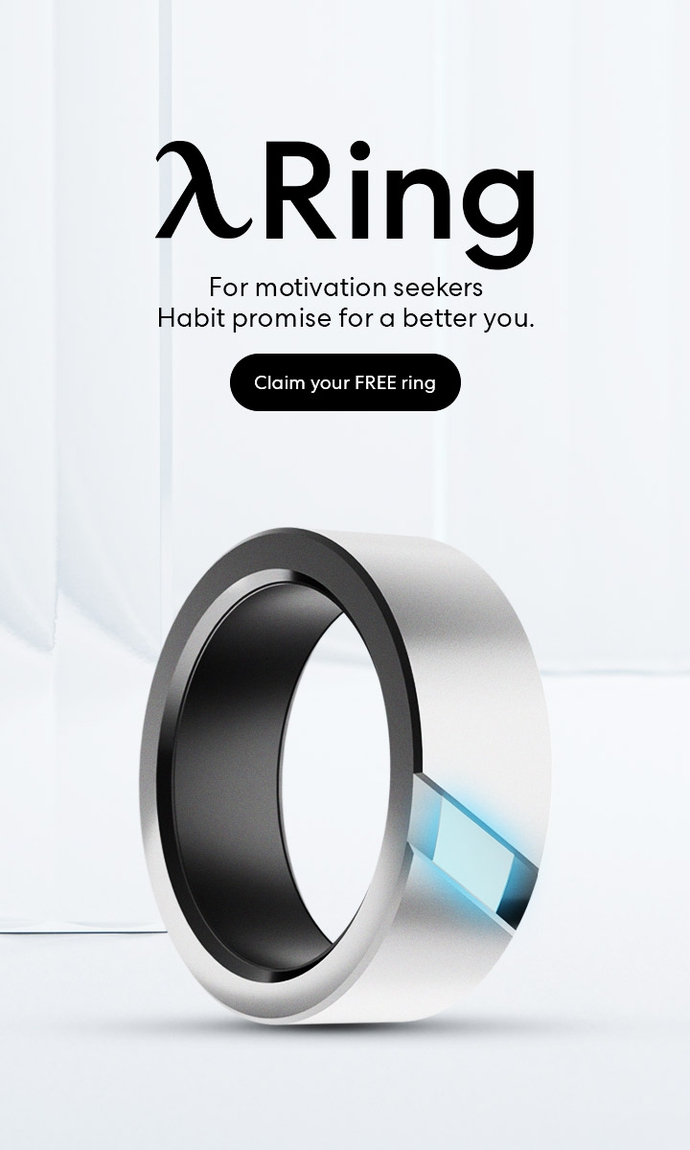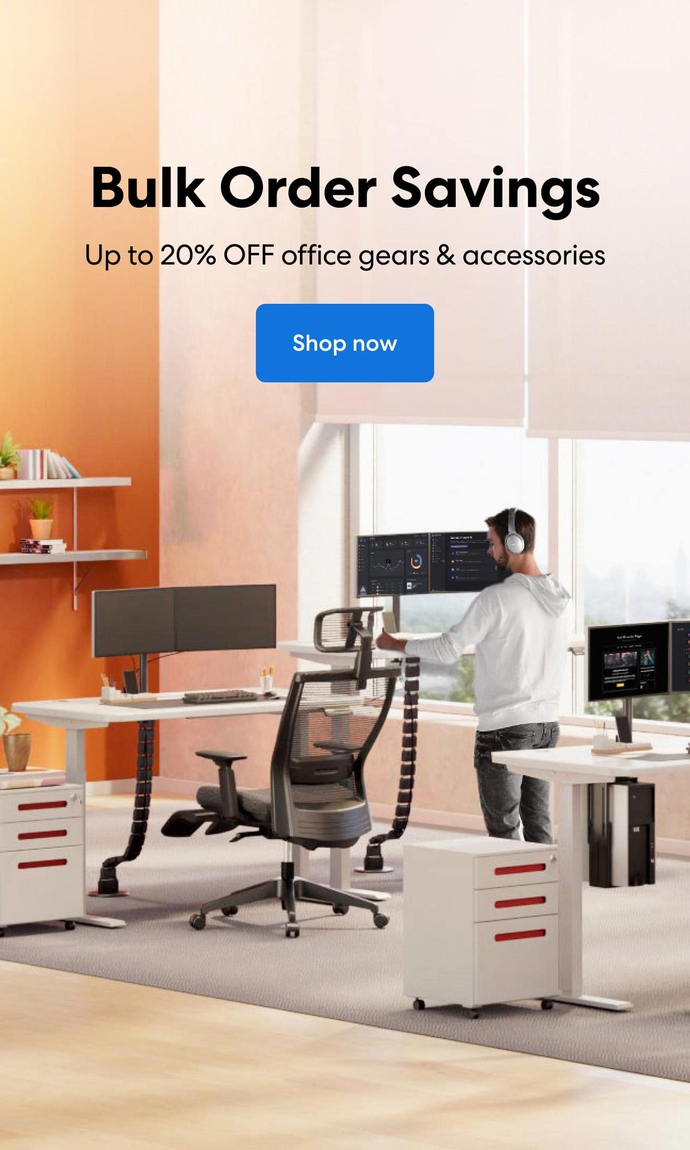 Subcribe newsletter and get $100 OFF.
Receive product updates, special offers, ergo tips, and inspiration form our team.