Smart Products
Top Comfortable Black Office Chairs to Match Your Office Theme

Autonomous
|
Feb 2, 2022
1,517 Views
Most people haven't come out of the craze for black, and it is pretty understandable. After all, black is a universal color and considering modern workplaces, black fits all types of workplaces as well as covers all the standards for aesthetics in the workplace. Besides being pretty and versatile, black is also ageless as the color black has been paired with office furniture ever since.
Hence even if we separate the benefits of black office furniture, one can also realize other things that make a comfortable black office chair top choice. A comfortable black chair is hence the most common sight in the workplace, but with tons of options in the market, one can easily get confused about the pick you are going to make.
In this article, we will cover the best black comfy computer chairs in the market as well as all the top black ergonomic office chairs for a modern workplace.
1. ErgoChair Recline
A black reclining office chair should be a part of workplaces or home offices that demand more than extra screen time. Such as this ergo chair recline provides all the suitable features for jobs like programmers and coding. Because of its smooth tilt that can be moved and locked in a different position, the ErgoChair Recline offers the safest working angles to users without straining the lower back.
2. AvoChair
Made in a sleek all-black look, this simple and minimalist office chair will complement a dark home office. That being said, AvoChair can also be a great choice for gamers who don't want to subject themselves to posture issues. A rather simple and compact design, this comfortable black desk chair goes well with any type, size and layout of a home office.
3. ErgoChair Core
ErgoChair Core is classified as the most comfortable computer chair by several users. Partially the reason why this chair is rated five stars amongst all. With a simple back mesh design that is not nearly a teeny tiny hard on your back, the ergo chair core is engineered beautifully to provide you with the perfect workplace ergonomics.
With an adjustable height, controllable seat tilt, seat tension and a deep seat pan, one can count on this chair to sit for hours and work comfortably. The foam seat also keeps your bottom in place so you can finally wave that lower back pain goodbye.
4. ErgoChair Plus
If you need an ergonomic reading chair, then this should be your ultimate pick. The ergo chair Pro+ is truly a wonderful piece of ergonomics that is made for adaptive spinal support. This comfortable black office chair has a frameless construction to keep the user in its most comfortable position. The ErgoChair Plus also comes with a heavyweight capacity for a more diverse crowd. The best part is that this chair improves natural mobility so you can move freely around the workplace.
5. ErgoChair Pro
If you want a rather simple design for the above-mentioned product, they also have a simpler yet equally ergonomic version. ErgoChair Pro is a modern-looking, sleek and stylish office chair with all the features that you desire.
First of all, the lumbar support is curved to provide the maximum curvature. The smooth recline can be locked in five different positions, and the woven mesh gives the maximum airflow. The chair also has complete adjustability, so one doesn't have to worry about it not being the right chair.
6. X-Chair by Elemax
Since the name looks robotic enough, this chair is definitely a piece of research and engineering combined. The management chair by elemax is simply very expensive but worth each penny you spend on it. It has all the ergonomic features that a chair can have, and there is no bit of exaggeration about it.
The best thing is the high-end and high-quality roller wheels to keep you mobile all day long, and the chair can literally move you around easily. Elemax is on another level when it comes to ergonomic workplace chairs. This option includes massage, heat, and cooling capabilities that integrate with the chair nicely. This function is really useful if you have to sit for long periods of time at work and are in discomfort (or simply want to treat yourself).
7. Boss Drafting Stool
A comfortable drafting chair or stool keeps you comfortable whether you are on your feet or leaning back just a bit to get the right type of support. Hence we take this boss drafting stool/chair as the best one in the market. This comfortable black office chair is made with a nylon base, so you can definitely think about being flexible as well as completely stable. The gas lift allows you to adjust the height with just a single push and the chair also meets your price range.
8. BestOffice Desk Chair
Best office and their office chairs have two things about them. First, they are affordable. Secondly, they are to the point. This means the chairs have all they need, but there is no exaggeration nor any details that you might not need but could be paying for.
And similar is the story with this ergonomic desk chair that comes with an easy few-step assembly. The thick cushion keeps your back and bottom well-rested. The armrest keeps your arms and elbows steady, and the mesh back provides the ultimate level of comfort. The comfortable black office chair is also available in other colors, even though we are just talking about the black ones.
9. Serta Ergonomic Chair
The Serta Arlington may not be the most stylish chair on the market, but it more than makes up for it in comfort and customizability. Serta is famously renowned for its mattresses, and the Arlington chair lives up to that reputation. With layers of soft padding on the headrest, backrest, seat, and armrests, this ergonomic chair is by far the most cushioned. It also offers adequate support thanks to a lumbar lever under the seat that can be adjusted.
10. Flash Ergonomic Chair
The chair's ventilated, curved back provides lumbar support as well as excellent breathability. The padded arms may easily be flipped up to create more open space or bring you closer to your workstation. Although it might not be padded at the back, and this could seem uncomfortable to some, as you sit, the soft mesh will keep your back ventilated as well as well-rested. This comfortable black office chair also has an easy height adjustable system.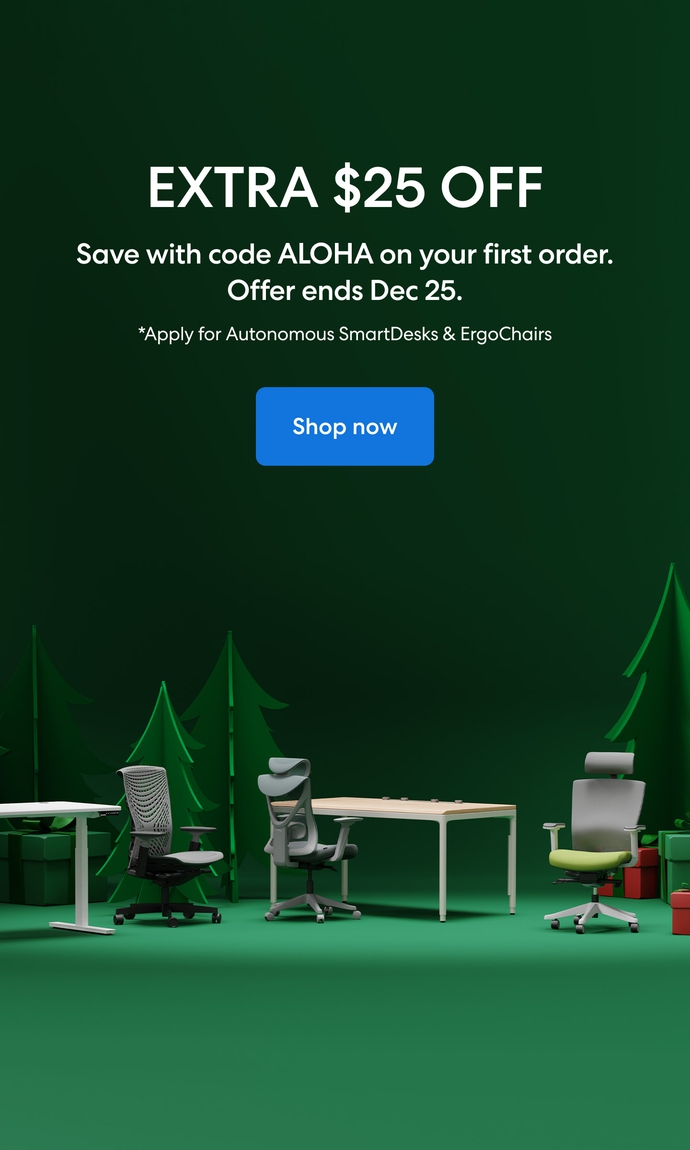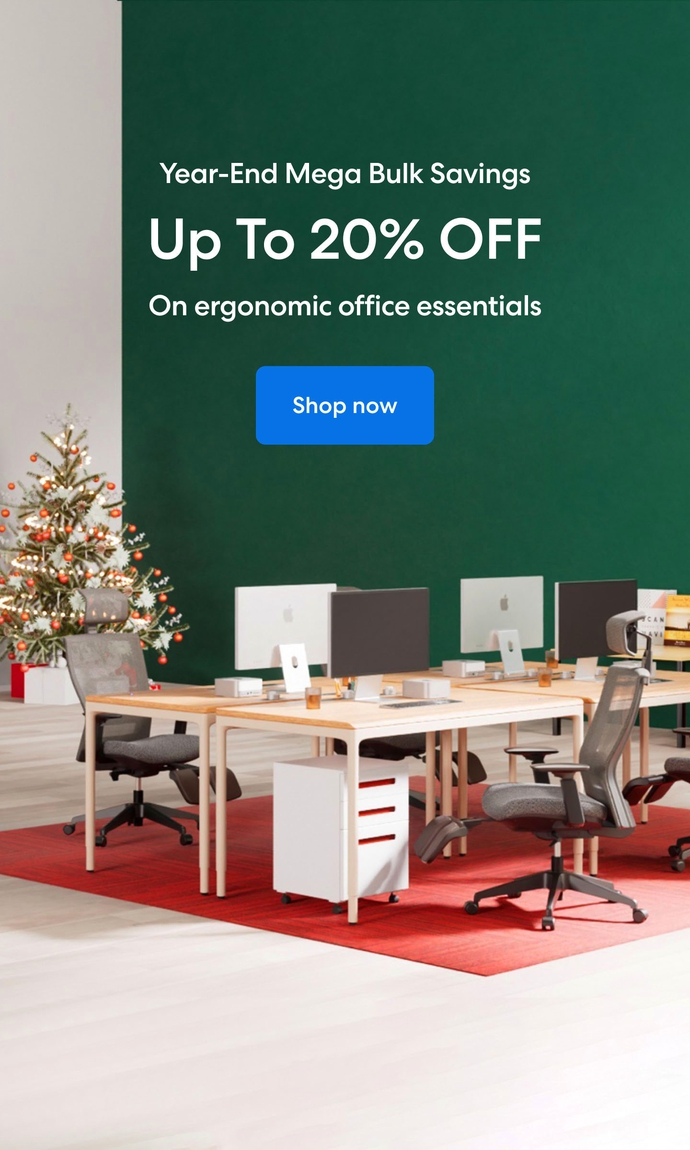 Subcribe newsletter and get $100 OFF.
Receive product updates, special offers, ergo tips, and inspiration form our team.