Work Wellness
What Type of Light Improves your Eyes' Vision
2,208 Views
Light bulbs are available in a wide range of price ranges and for various purposes. Take a moment to consider your main workspaces. Are you aware of the effects light has on your eyes when you plan to furnish, decorate, or build a home? Can you do the same for your office? After all, these places serve specific functions, whether it's for work or relaxation, so lighting is the last thing you're thinking about. Besides affecting the ambiance, the type of light for eyes you use and are exposed to affects your eye health as well. You should carefully consider your eye health before selecting a light for eyes source that will benefit you. In the following article, we outline which lights are good for eyes and the worst light sources.
Lighting Tips for Your Eyes
The eyes prefer warm light. Lighting sources such as natural light, incandescent light bulbs, and LED bulbs are included.

Distribute lighting throughout your home and office to ensure adequate illumination. In addition, working with directed lighting is recommended when performing tasks such as reading and writing that require close work and detail.

Those with unprotected eyes can be damaged by ultraviolet light produced by the sun and fluorescent tubes.

It can be harmful to the eyes if exposed to high levels of blue light emitted by TVs, smartphones, tablets, and computers.

It is important to take frequent breaks from your screen, wear sunglasses outside, and take frequent screen breaks. You should also ensure that your home and workspace are well-lit and have natural and warm lighting.

Natural light is the best type of lighting for your eye health when you live and work. By blocking UV rays from the sun, your windows can let in warm natural light during the day. You'll benefit from it.

In addition to incandescent bulbs and

LED desk lamp, which are more energy-efficient, warm artificial lighting also includes luminaires that use incandescent bulbs.

If you want to emulate the warmth of natural sunlight without its harmful UV rays, you can also buy full-spectrum light bulbs for your light fixtures.

Lumens, watts, and Kelvin are the three measurements of light bulbs. Brightness is measured in lumens; power is measured in watts.

Kelvin ratings are typically able to assist you in determining the type or color of

light for eyes that the bulb produces. As the Kelvin rating drops, the light will be warmer and will be less harsh on your eyes.

Better eye health is achieved by soft lighting. Workplaces and detailed tasks typically require cool, bright light.
Lights That are Best for Your Eyes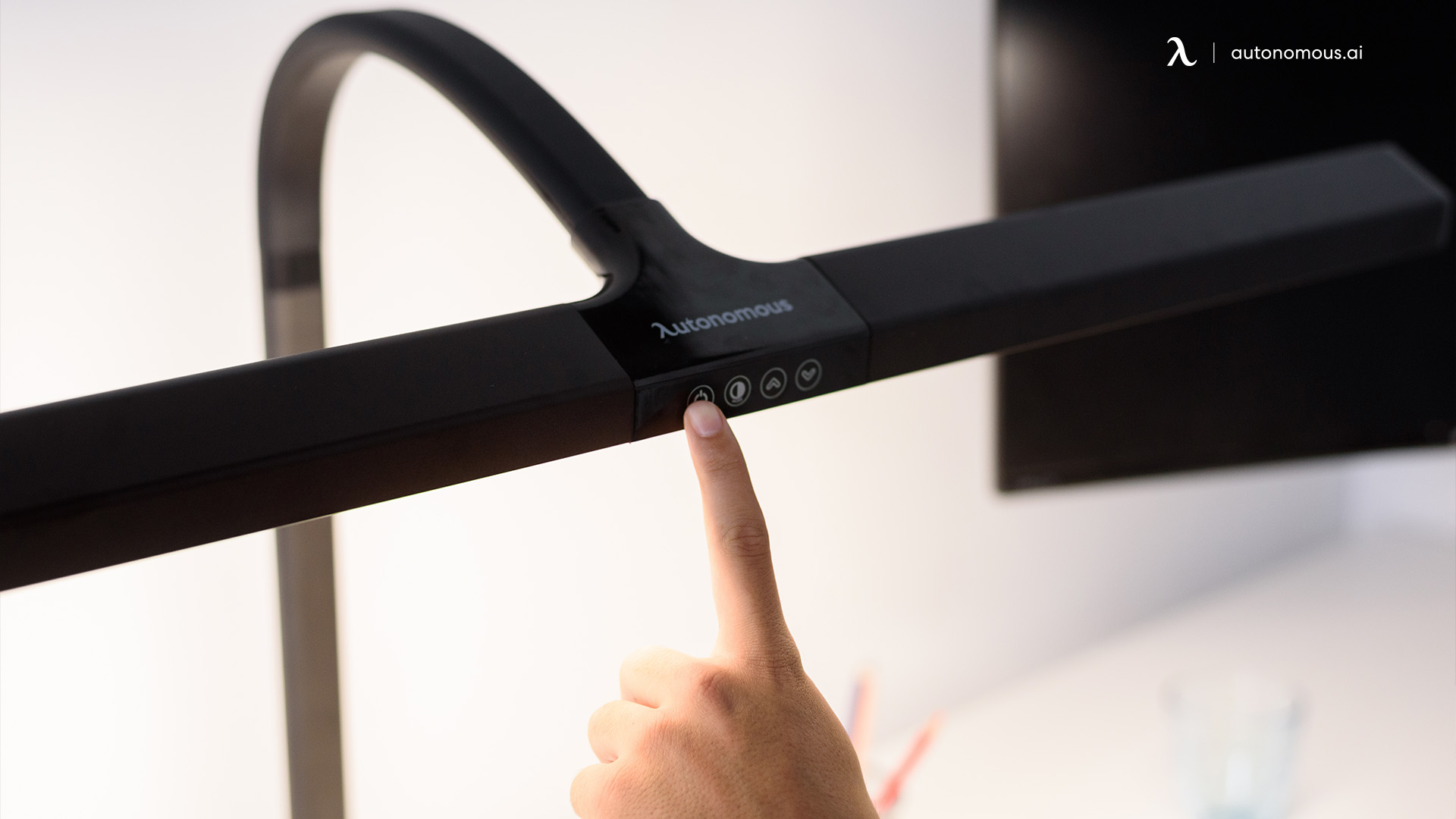 Light is perceived differently by each of us, and individual tastes vary, but there are some situations in which most people agree on the type of light to use.
Warm White
Warm white lights are the best light for your eyes and suit any room where you want soft lighting, such as the living room, the dining room, the bedroom, etc. White that is warm will relax your eyes, soften your skin tone and reduce the appearance of imperfections. It is the best light bulb for eyes that is more appealing to everyone.
Cool White
This kind of light better fits the kitchens, workshops, garages, hair salons, make-up rooms, and other applications that require lighting that accurately represents the color of objects. In addition, cool white stands out as a more luminous color. With a few minor differences, the same principles apply to LED strips to see what color light is best for your eyes.
Most people opt to install Cool White LEDs under kitchen cabinets. Warm White color is best suited to more rustic or country-looking kitchens with wood cabinets and countertops. Cool White suits laboratory kitchens, granite counters, tiles, and other materials with its modern appearance.
Natural White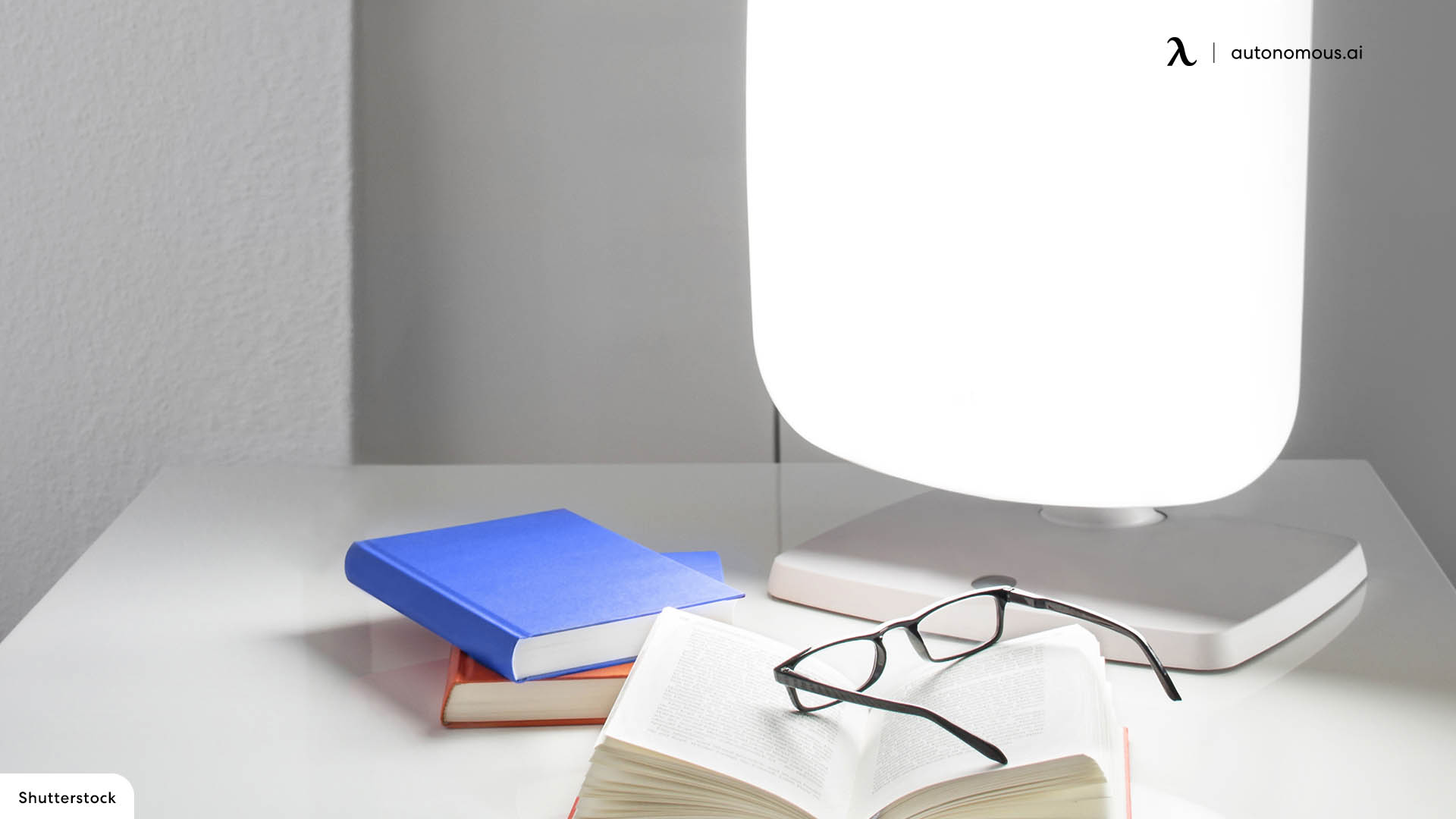 If you feel that Cool White and Warm White are too blue and too yellow for your taste, consider a Natural White lighting color. Our Natural White 5050 LED Strip Kit stands at 4500K, a white light that doesn't change your perception of color in the middle of the spectrum and could prevent eye strain at work. This is the ideal solution for anyone who works with precision with make-up, hair color, photos, illustrations, paintings, or anything that requires accurate color analysis. 
Listing Some Good Lights for Eyes
1. Autonomous LED Desk Lamp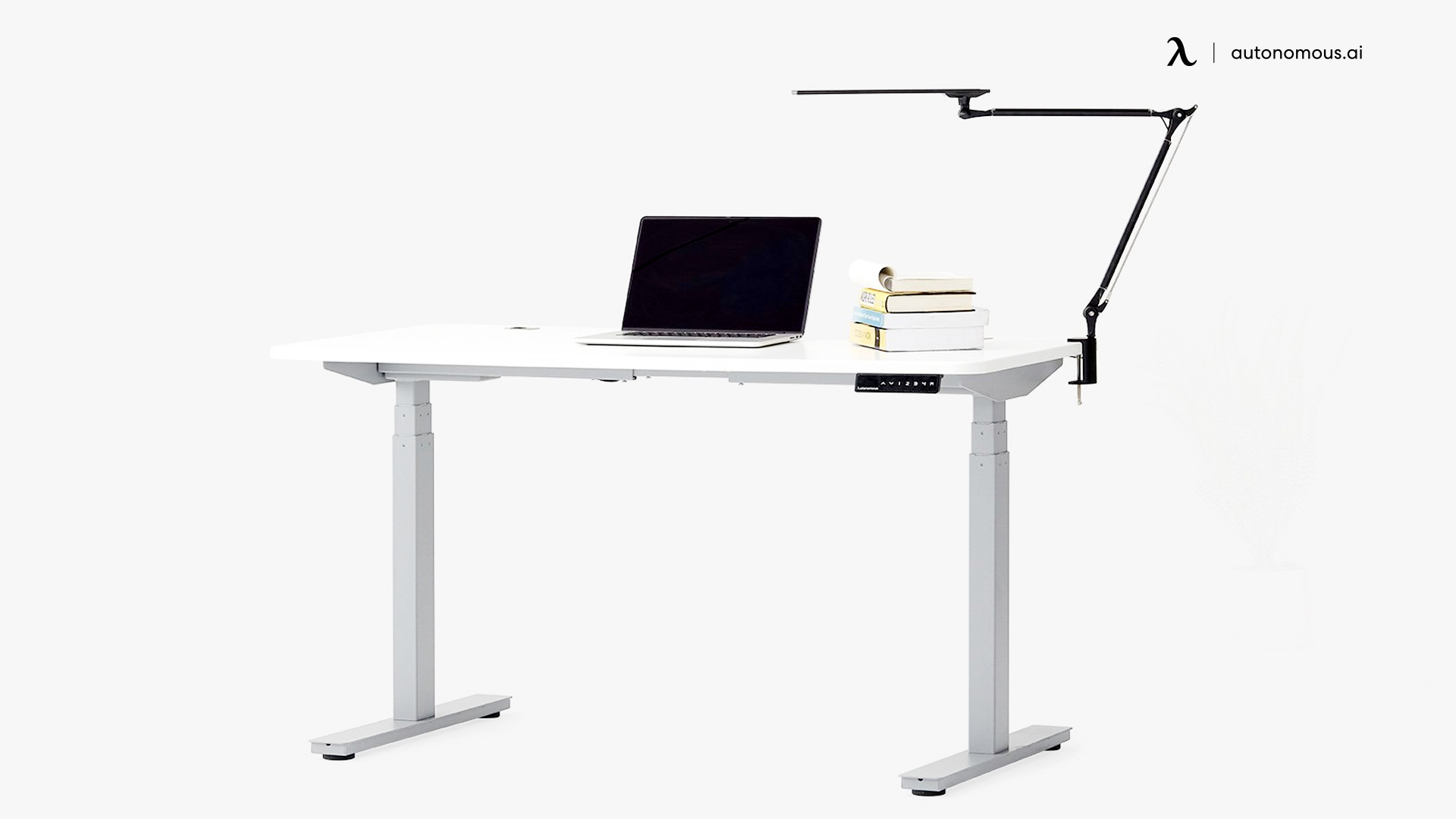 You would be wise to invest in the Autonomous LED Desk Lamp. This light for eyes includes all those high-tech features you could ever ask for. This desk lamp is one of the best desk lamps to avoid computer eye strain since it has five brightness adjustment levels, adjustable intensities, and light angles. So, it would make sense to use a work-from-home source of lighting.
2. BenQ LED Desk Lamp
It can adjust itself to the environment, providing 100% flicker-free, ultra-bright, almost fake natural light. The lamp costs a premium price. The BenQ can produce an impressive 900 lumens of light, adequate for even grandma to thread a needle. When you use the auto-dimming mode, the light automatically detects the ambient and automatically adjusts itself to the optimal level of brightness for your work from home lighting.
3. TaoTronics TT-DL16 Metal Desk Lamp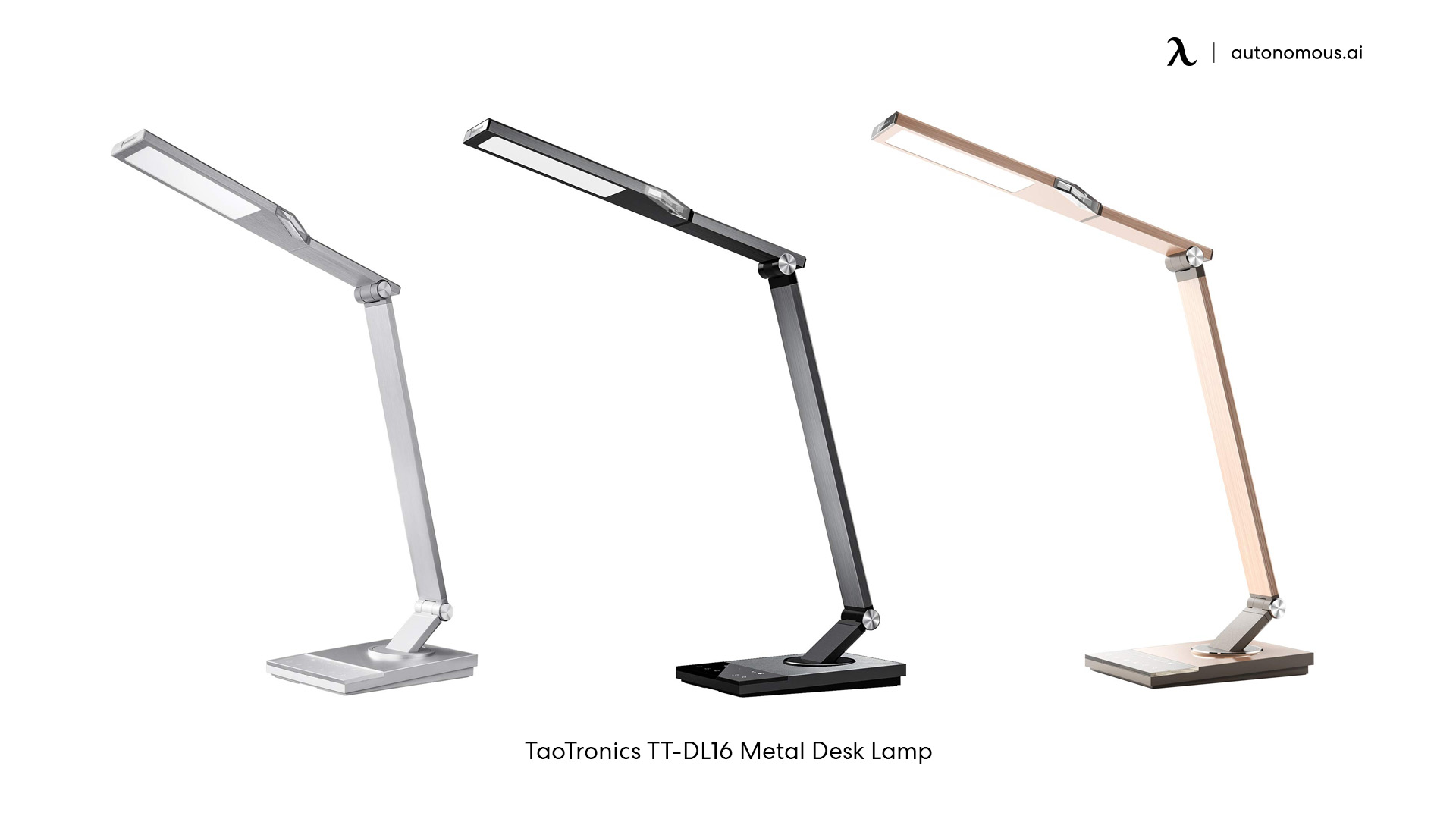 With this low-cost metal desk lamp, you get three adjustable angles, a wide range of color temperatures to help soothe your eyes and mood, and thoughtful lighting features. There are a total of 30 combinations possible with 5 color modes and 6 brightness levels. This light for eyes can be rotated at different angles so that you get glare-free lighting where you need it. In addition to charging your cell phone or tablet, there is a USB port.
4. Homtech LED Lamp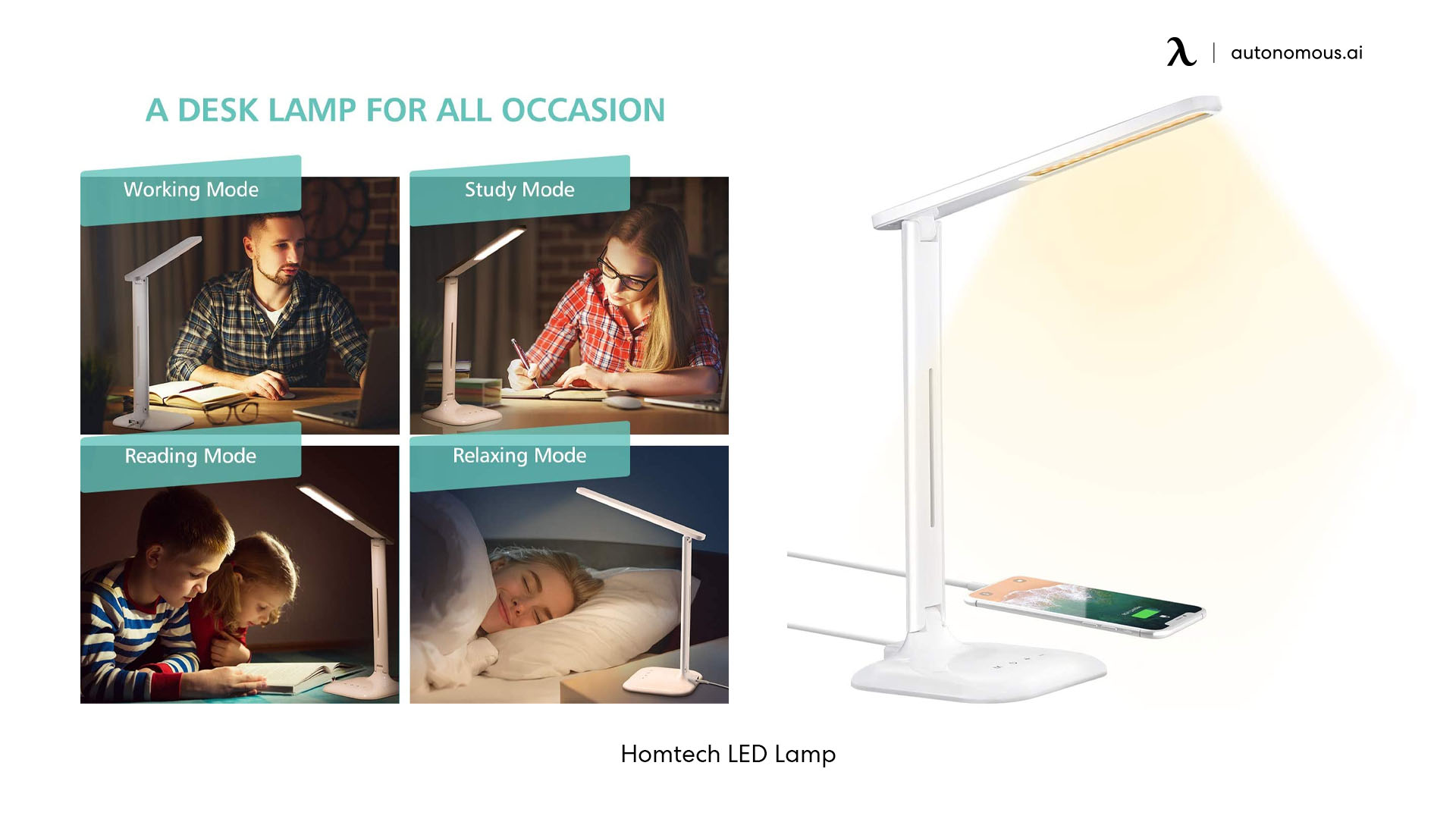 This eye-caring lamp features more than 95 CRI, is ideal for designers and artists who want to see their work in its natural color. Its near-perfect color rendering index makes it the best LED desk lamp on the market. With the 5 different color temperatures and 25 brightness levels, you have the option to make your work pop. You'll have an easier time finding a place for it on your workbench since it has a space-saving design. You can also charge your phone using the USB port while working long hours. Also, this LED lamp comes with an 18-month warranty, giving you peace of mind.
Keep up with Autonomous news
Stay informed, stay inspired with our new blogs.
WRITTEN BYAutonomous
We build office products to help you work smarter.