Workplace Inspiration
What Is a Title 24? How It Impacts ADU in California

Autonomous
|
Feb 20, 2023
825 Views
Laws and regulations are an active part of any society in which you live. They set a benchmark and standard for living. California is a famous state known to be the hub of energy consumption in the United States lately.
The California Energy Code, also known as Title 24, is the sixth section that strives to reduce California's overall energy consumption through laws and regulations. These guidelines contain a wide range of dos and don'ts that residents in California are supposed to do.
A few of these updates will also be applied to ADUs, along with the primary dwellings. Let's look into detail what the new Title 24 is and how it affects the development of a prefab ADU.
What is Title 24 in California?
Title 24 is the California Building Standards Code, also referred to as California Energy Code. This sets energy efficiency standards for buildings in California. It is updated every 3 years and applies to new construction, additions, and remodels. The first-ever Title 24 was imposed in 2019, which had effect in 2020, while the following Title 24 was imposed in 2022, which was put into effect in 2023. The code covers various building design and construction aspects, including lighting, HVAC, and insulation, to reduce energy consumption and greenhouse gas emissions. Some components of Title 24 also apply to ADUs and JADUs.
Compliance with Title 24 is a requirement for obtaining building permits in California. It is an attempt to make California energy-efficient and reduce the harmful effects it poses to the environment. It also looks forward to reducing greenhouse emissions through residential units.
Title 24 Requirements and Changes
Title 24 California requirements include a wide range of updates and changes impacting most residential plots and commercial buildings. All changes are articulated with the primary goal of promoting sustainability within California.
The main idea behind Title 24 changes in California is the installation of solar panels to save energy and convert to a more sustainable mode of energy rather than depleting fossil fuels. In the long run, California's goal is to shift towards zero electricity in the state. Only the implementation of solar panels can do this.
Title 24 Building Code California – How Does it Affect an ADU?
The Title 24 California Building Code strives to reduce energy waste and unnecessary consumption in households and Accessory Dwelling Units (ADUs). If you have constructed an ADU or modular cabin after implementing the Title 24 Energy Code (2020), you are required to comply with the laws.
Title 24 requires installing solar panels and maintaining a proper solar energy system in your small outdoor shed. The generation from the solar energy system should be enough to cover the ADUs' annual electrical consumption.
How to Meet the Guidelines of Title 24 in California?
Title 24 California Energy Code applies to all properties in California, including a wide range of ADUs and JADUs. In a nutshell, here are the updates included in the latest Title 24 (2022):
Lighting (Indoor and Outdoor)

Solar Energy Panels and System

Water Heating

Construction Materials

HVAC Systems
Most of these updates require homeowners to install a complete solar energy system into their ADUs and JADUs because they actively contribute to energy consumption. The government's primary goal is to offset the carbon emission deployed through burning fossil fuels to produce gas. With the implementation of a solar energy solution, a backyard accessory dwelling unit can take care of its own energy needs without dependency on fossil fuels. This will reduce the overall carbon emission and costs.
The target that Title 24 in California wants us to achieve is complete coverage of our energy consumption through solar energy without any carbon footprint.
However, achieving a net-zero electricity consumption is currently not attainable. Keeping this in mind, the Title 24 California requirements have a particular set of rules and conditions for each state. You must implement the basic needs of Title 24 and envision a 100% electrical consumption-free household in the near future.
What is the Benefit of Title 24 Building Code California?
Residents of California praise the government for imposing Title 24 because of its great benefits. People are now saving tons of bucks on the energy they previously spent on paying electricity bills. You can generate electricity by installing a solar energy system in ADUs. With the hot climate of California, electricity generation has become more fruitful and efficient.
Overall, solar energy allows you to have a more significant number of appliances. In the long run, installing more solar panels has proved helpful since power generation has increased in homes. People who had a more significant number of solar panels never complained about them. In comparison, people with fewer solar panels regretted not installing additional panels to increase generation.
Problems and Challenges Related to Title 24
Installing a complete solar energy solution in ADUs is an expensive process. Solar panels require a hefty investment. For a 1,000 square feet home, you must get at least 8 panels for the power generation to be fruitful and efficient with your current energy consumption.
The main challenge is the implementation and compliance of Title 24 in California. It is recommended to comply with the laws of Title 24 as early as possible. This is because Title 24 will directly impact your ADUs permit application. Your application will most likely be rejected if you fail to provide the Title 24 certification along with ADU site plans, designs, and evaluations.
We advise you to get in line with the best ADU construction companies that provide you with an adaptable and feasible design that allows proper implementation of a solar energy system to comply with Title 24.
Final Remarks
Title 24 in California has excellent potential for minimizing carbon emissions from fossil fuels. It is vital to act immediately if you wish to have a seamless ADU construction without any legal obligations and problems.
Video ads for product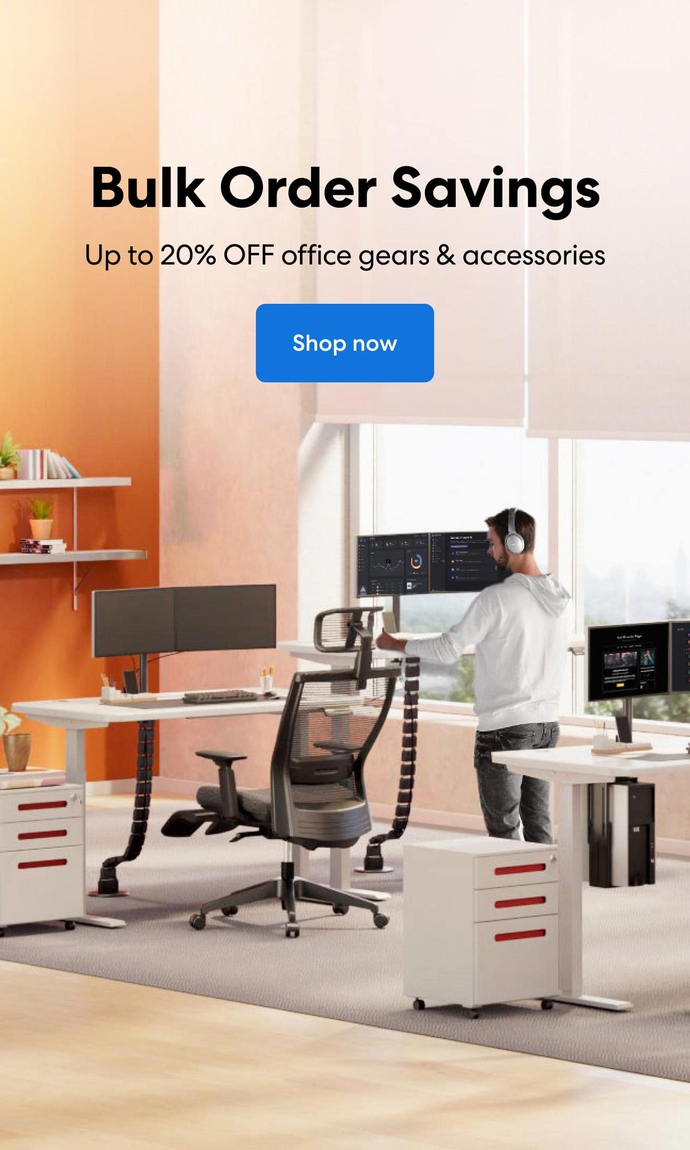 Subcribe newsletter and get $100 OFF.
Receive product updates, special offers, ergo tips, and inspiration form our team.