Silence means everything in your office, whether it is total silence while working or straying away from annoying and distracting noises. Unfortunately, your standing desk with a loud motor could be the reason you have unnecessary sound disturbances in your workspace. This could be caused by several factors, most likely from old age. 
Before you make any major changes to your desk arrangement, let's take a look at why your standing could be making loud noises and search for possible solutions.
Causes of a Standing Desk Loud Motor
When your standing desk makes a lot of noise, it is most likely coming from the motor. This is more of an internal problem that cannot be fixed easily. If your standing desk makes a noise of any kind, first check the surrounding area to ensure it is not in contact with any obstacles. If it is touching an external object, the solution is to move the obstacle away. You may also want to find a new spot for your desk, if possible.  
A loud desk motor is most likely the cause of all the sound that your standing desk produces. When the motor undergoes too much strain or pressure, it can start to emit annoying noises that eventually become distractions in your workspace. Common causes for a standing desk loud motor are old age and carrying too much weight.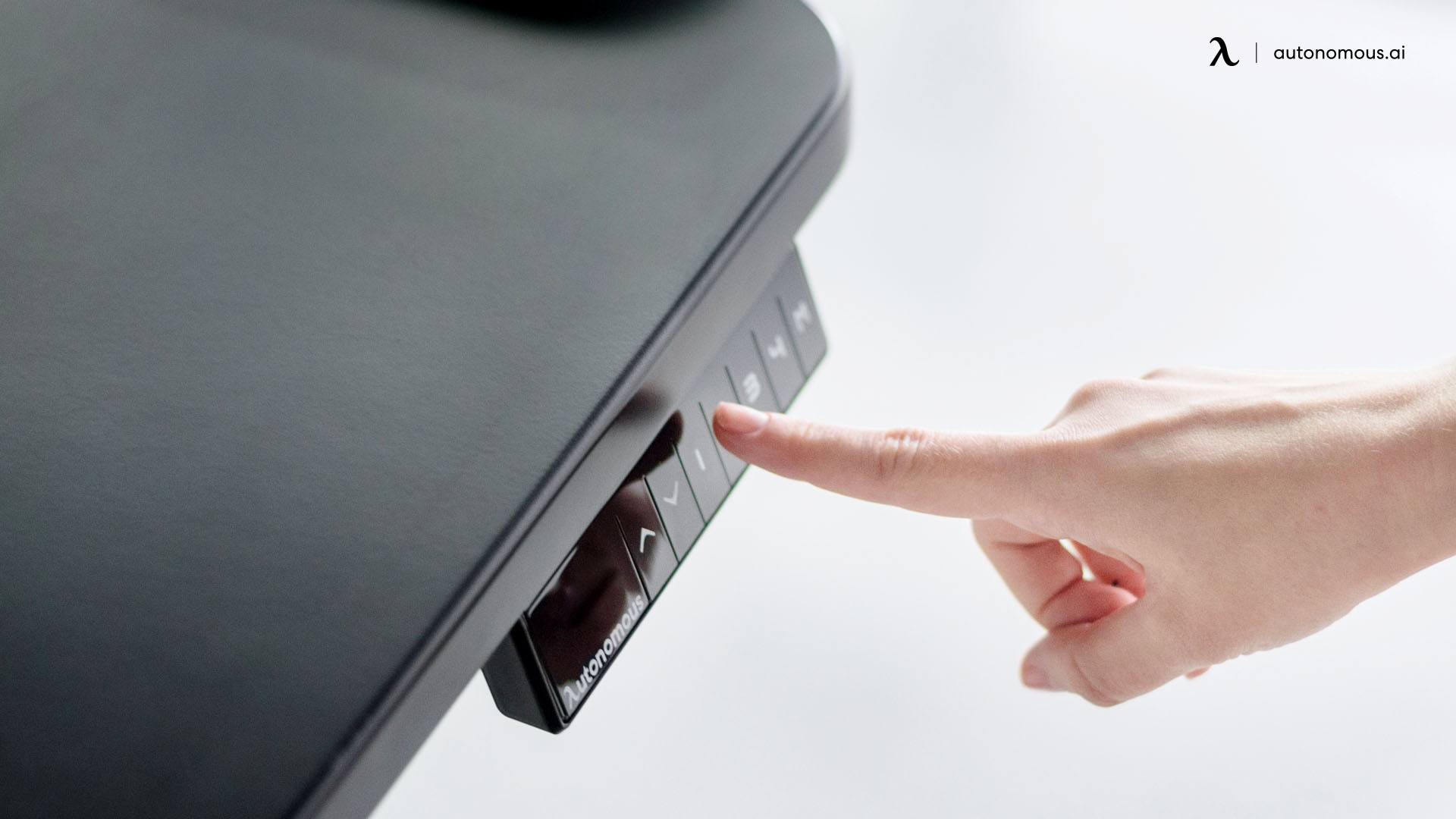 Check to see how much weight can a desk hold. If it seems that the weight of the objects on your desk outweighs the desk's capacity, then it is time to reorganize and get rid of some of the unnecessary items. If you have had your desk for quite some time (between ten and twenty years), then it may be time to look for a new one.   
How to Avoid Buying a Loud Desk Motor 
A standing desk loud motor is probably the last thing you want when purchasing this ergonomic piece of office furniture. To avoid this and get better quality, you should: 
Look through all the offerings of the desk. Identify the weight capacity, its dimensions, and its height range. Be sure to also look for customer reviews to see unbiased opinions of the product. 
Focus on customer support
When you see a standing desk that interests you, look to see the company's customer support offerings. If they are very involved and have a solid warranty, then, clearly, it is confident in the product and thinks you are going to be satisfied with it.  
There is almost no guarantee that you completely avoid a loud desk motor. However, you can look for a product that is engineered to be quieter, like the SmartDesk Pro.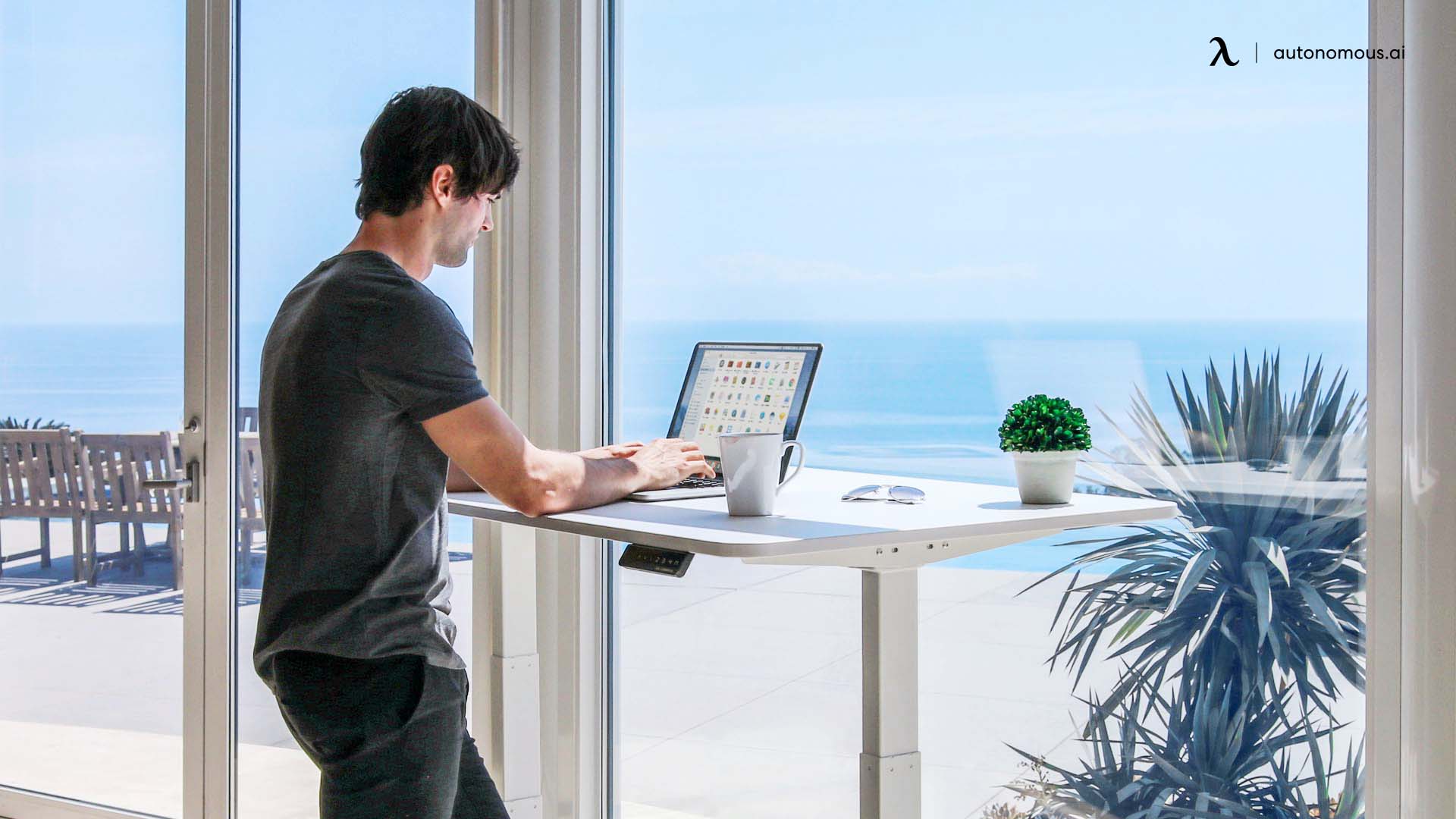 The SmartDesk Pro Could Be the Answer to All Your Questions
SmartDesk Pro is one of Autonomous' proud achievements in standing desk technology. It was engineered and constructed to have a quiet motor. In fact, the desk emits less than 40db, which is the softest level in standing desk technology.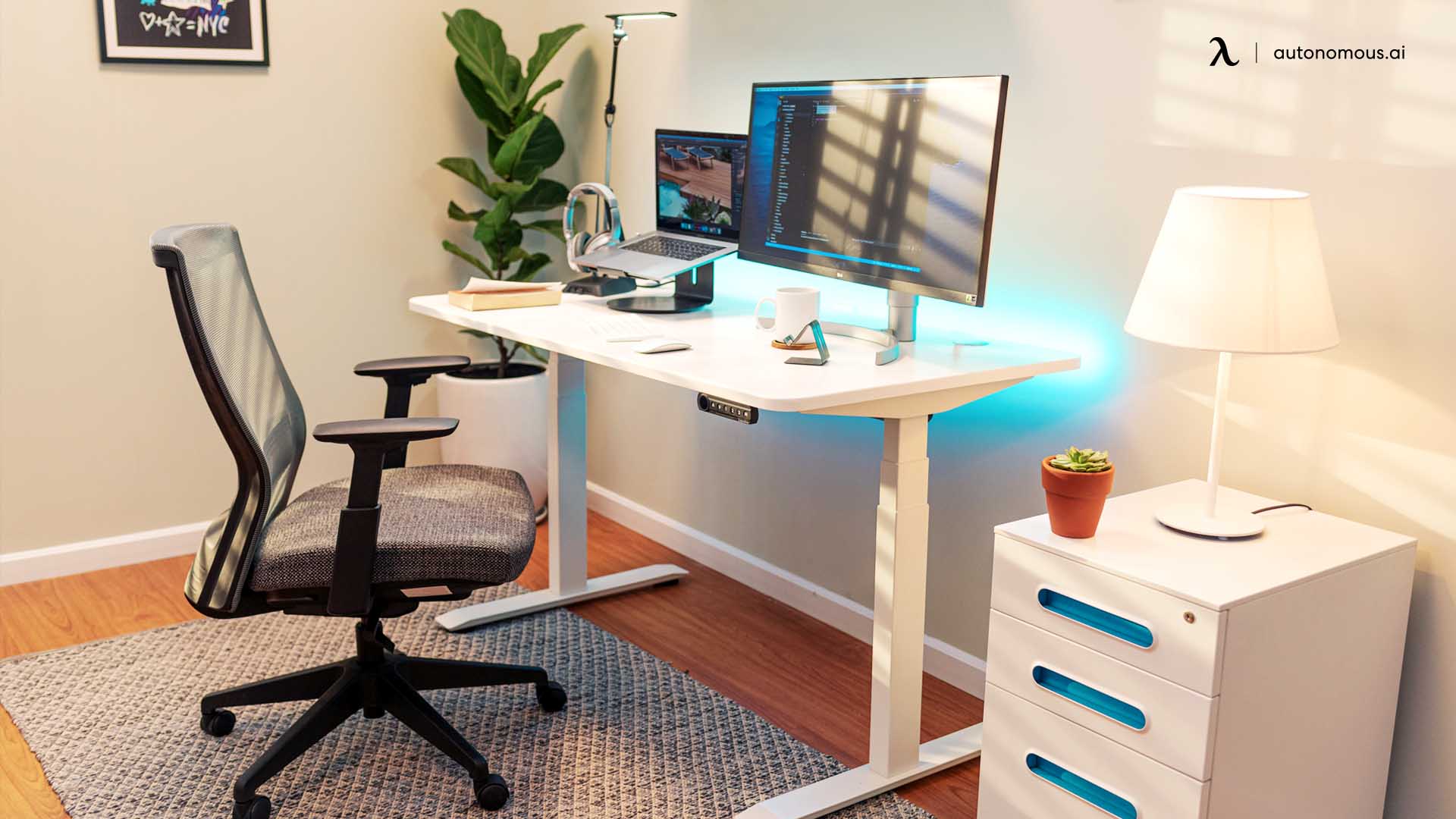 Thus, when you are struggling with a standing desk loud motor, the SmartDesk Pro - standing desks with a totally quiet motorized lift loud desk motor could be the saving grace to all your office space concerns.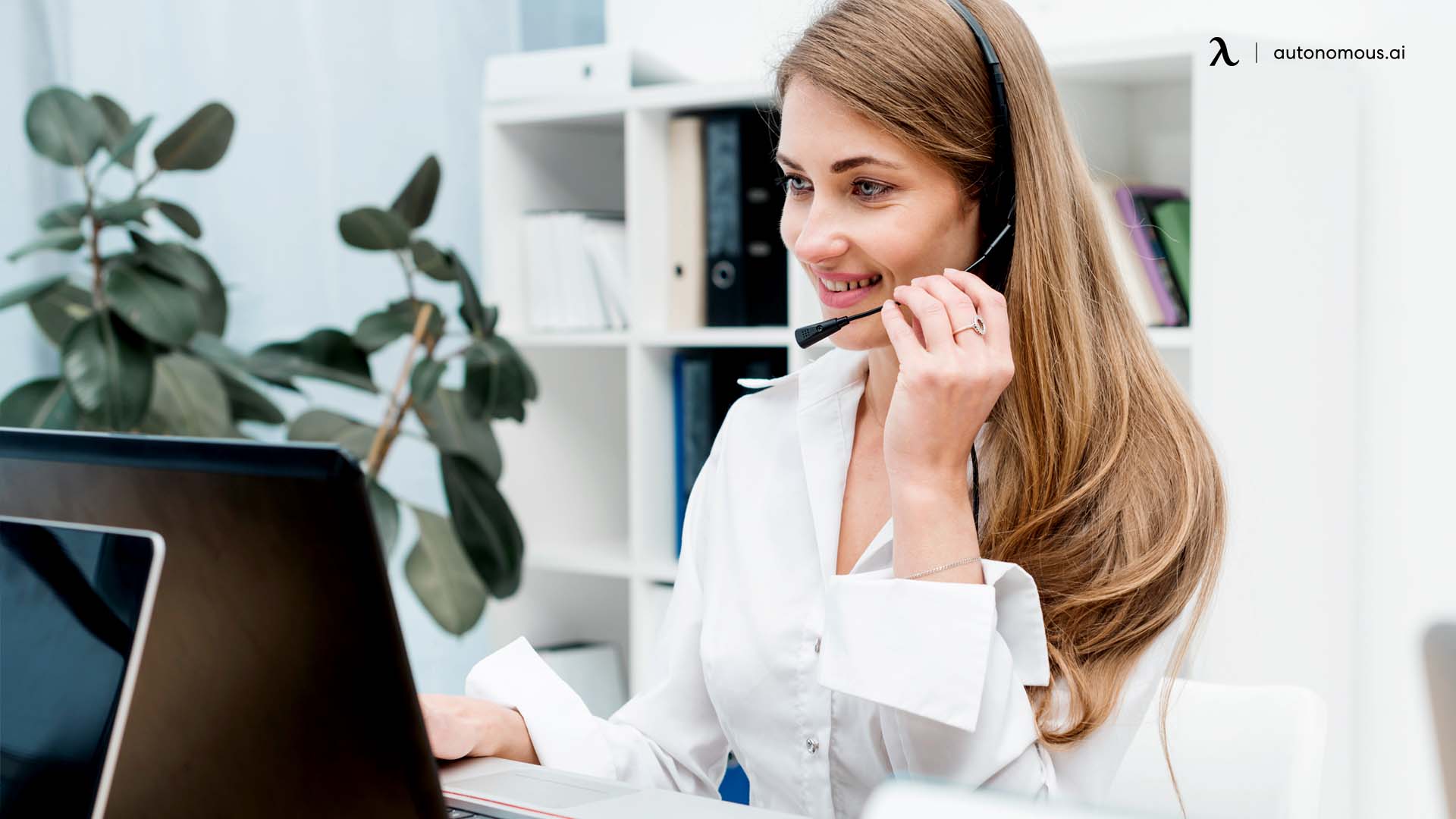 The Benefits of a Standing Desk
There are so many health benefits of a standing desk. For one, they can support good posture and lead to less neck and back pain at the end of a workday. They can also help you burn more calories per hour than you would sitting all day.  
Besides the health benefits, which include a lower risk of heart disease, standing desks are great pieces of technology that exemplify the advancements in office ergonomics. You can switch from sitting to standing with ease, and they can help improve productivity. 
Pros and Cons of a Standing Desk
Burn more calories
Boost productivity and overall mood
Encourage a more active lifestyle
Ergonomic
Reduce the risk of obesity and heart disease
Less neck and back pain
High weight capacity (ranges from each desk)
Potential loud desk motor
The health benefits are not proven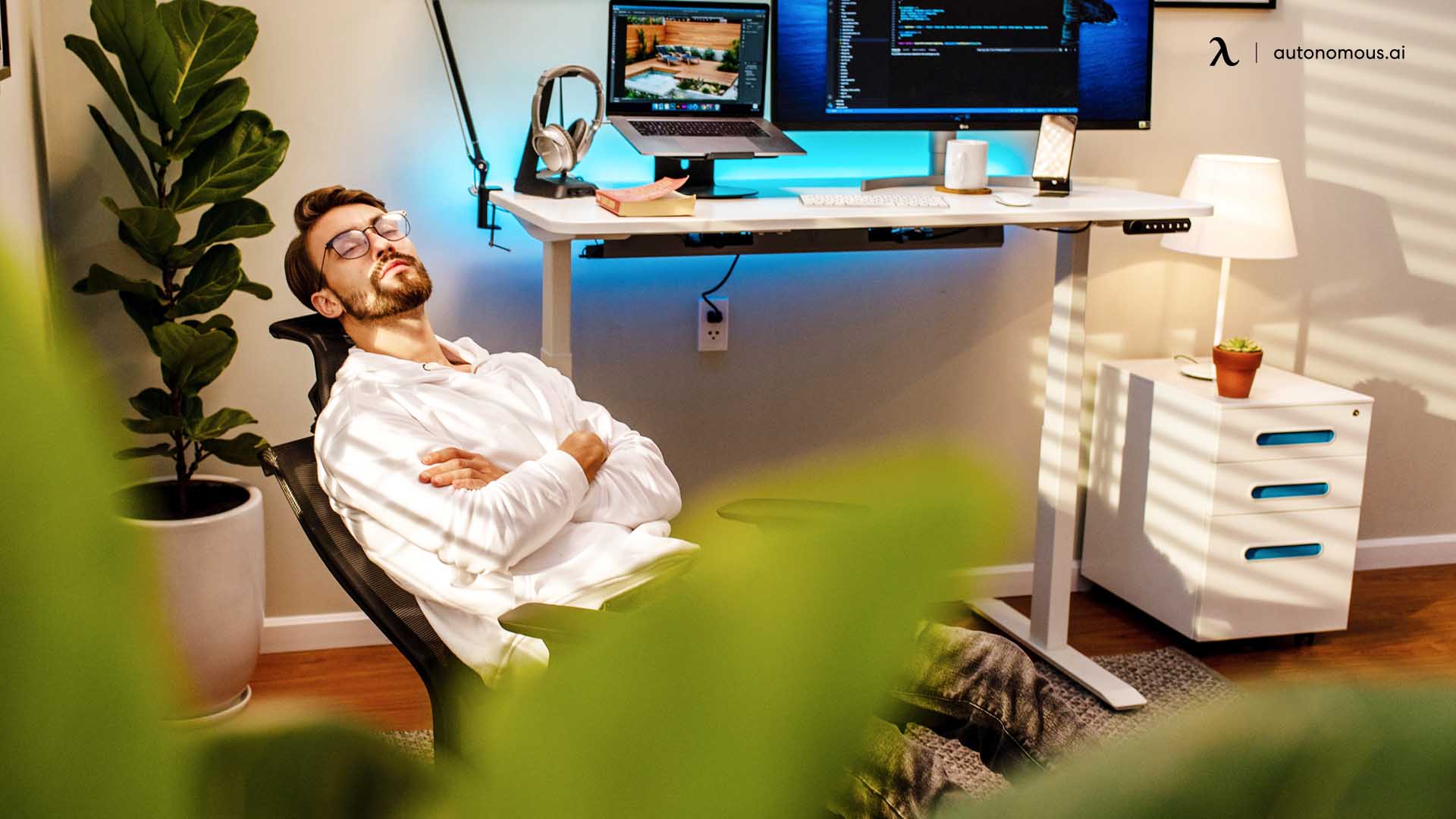 Other Standing Desk Problems
A loud desk motor is just one of many potential standing desk problems. There are many benefits to having a standing desk, but they can pose some annoyances later on. Fortunately, many of the temporary issues can be fixed easily and quickly. The more permanent can be avoided by purchasing a high-quality standing desk.  
Common issues with standing desks: 
Overload leads to slow and lagging functions

Small height range

Require assembly

Problems with balance 
Though they pose some annoying issues, standing desks make up for the troubles with an ergonomic design and functional shape. 
Why You Should Buy High-Quality Desks?
High-quality standing desks are the ones you should always seek when buying a new one, even though they tend to be more expensive. The price, though, is worth it because you can use the desk for years without any issues. 
Looking for high-quality leads to standing desks with a totally quiet motorized lift loud desk motor. Whenever you transition from sitting to standing, you can do so without disturbing squeaks and creaks from the motor. It also means better ergonomics and, usually, a higher weight capacity to fit more of your supplies. 
Why Is It Important to Have a Noiseless Standing Desk?
The noise that a standing desk emits is a display of its quality. If it emits a lot of noise, that means that it is deteriorating or is not the best quality in the first place. A noiseless desk also prevents annoying sounds from entering your workspace, which should be an area dedicated to everything but distractions and inconveniences.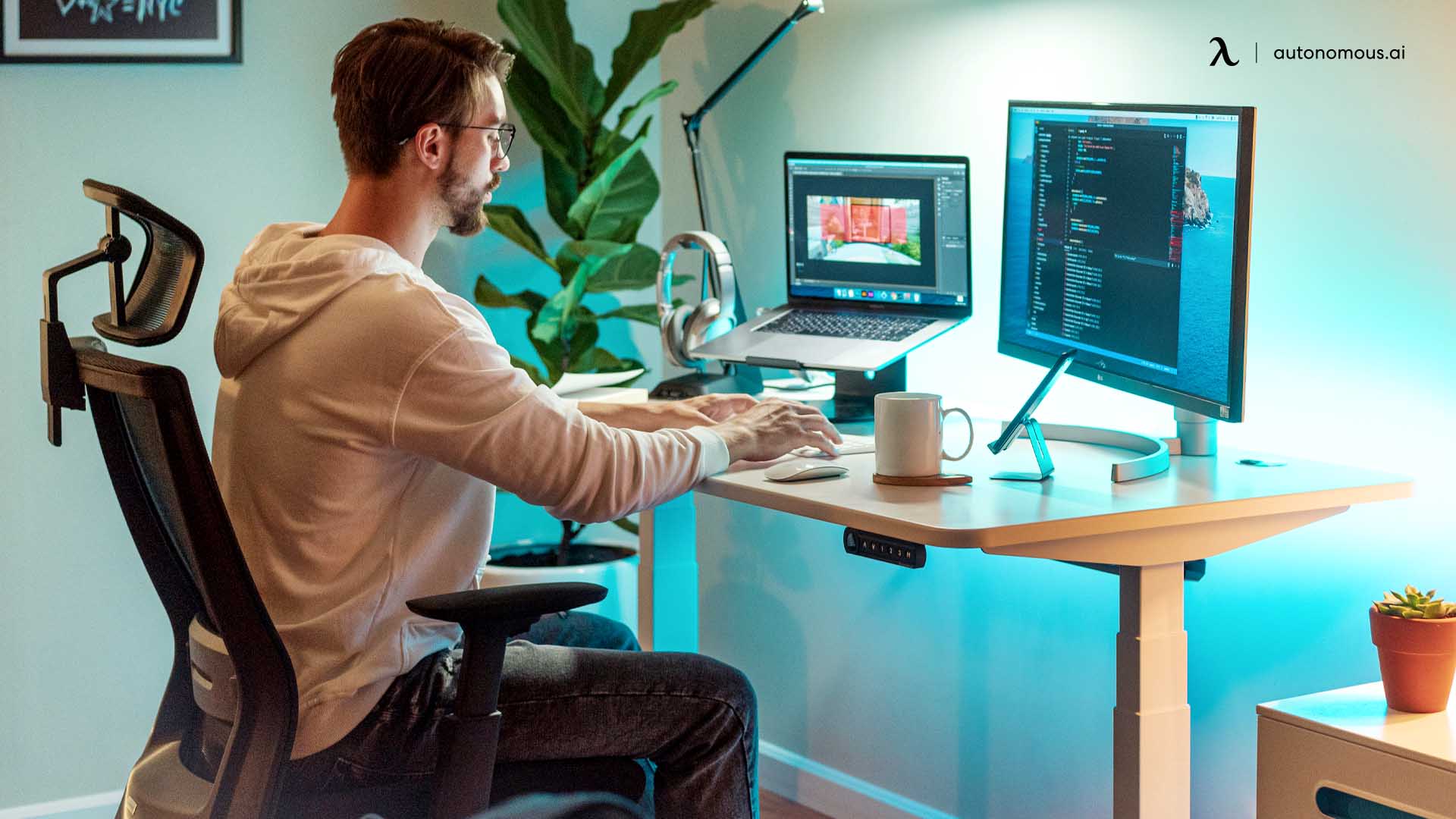 You can avoid all standing desk problems by shopping with Autonomous. The SmartDesk Pro is a revolutionary ergonomic piece that can hold more than 350 pounds, all with low noise. You can also go with the more classic SmartDesk Core that offers a stable and low-noise surface for your work. 
All in all, Autonomous' selection of standing desks can offer you low-noise support for when you are in a groove and producing your best work.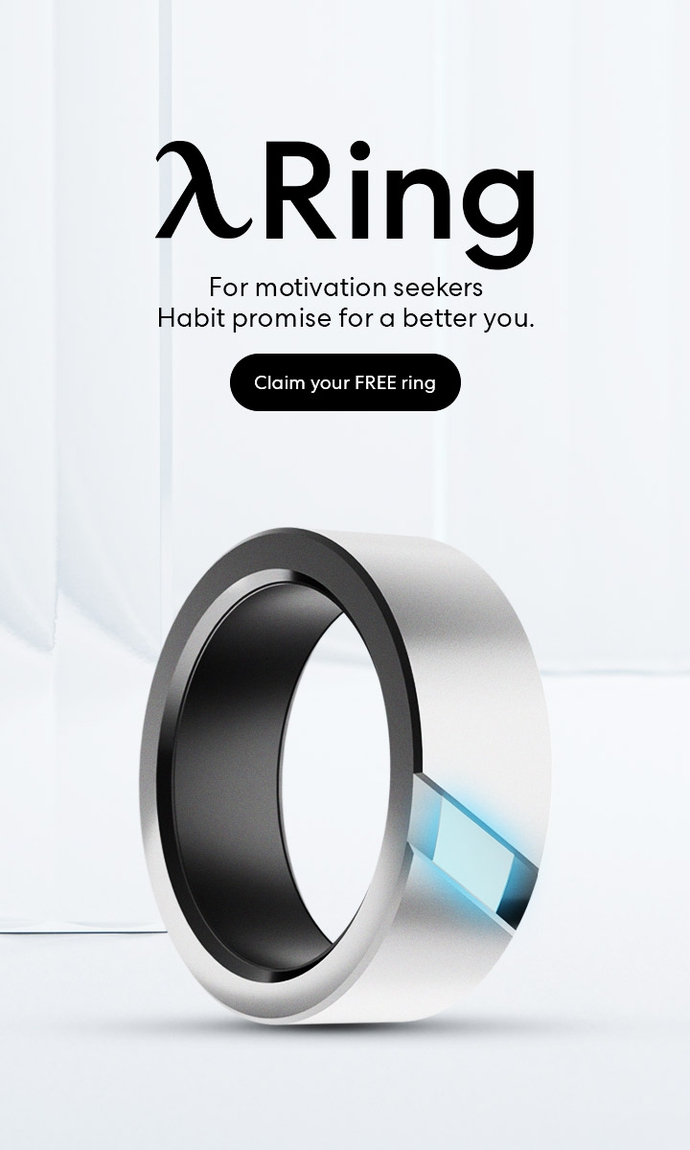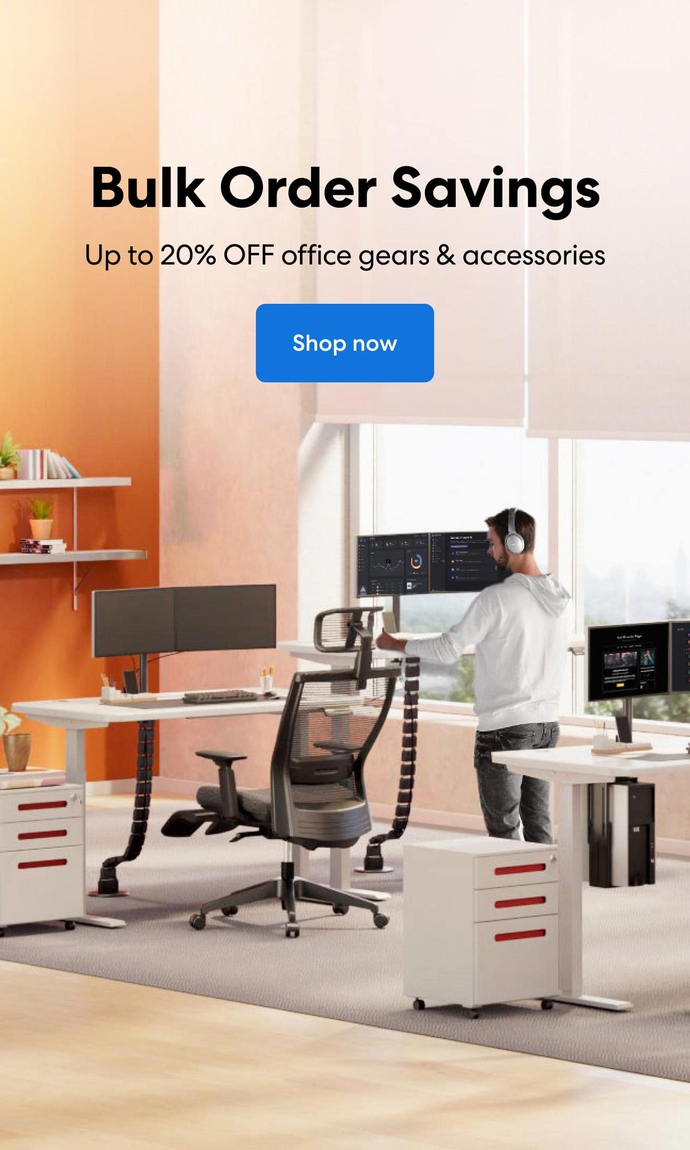 Subcribe newsletter and get $100 OFF.
Receive product updates, special offers, ergo tips, and inspiration form our team.