Workplace Inspiration
How to Build Wooden Herringbone Floor for Backyard Path

Autonomous
|
Sep 7, 2022
940 Views
Having a sufficient amount of backyard space in homes is indeed a blessing. You can enjoy a nice stroll, set up a coffee table for evening tea or morning coffee, the kids can play, the entire family can relax, or even it can be used to set up a remote work setup. Since the ability to stay and work in the proximity of nature is a blessing, it is equally important to decorate or recreate your backyard space to be fully functional.
No matter how much you enjoy the open air while working outdoors, for a permanent or more solid solution, one needs a proper home office setup, even in the outdoor space of the house. From office pods to prefab offices and wooden pods for gardens, many outdoor sheds or outdoor office ideas are designed solely for this purpose. Hence you must take the outdoor décor and maintenance seriously and invest in making the space both useful and aesthetic.
Now when it comes to the need for looks and functionality, a wonderful idea that pops in mind is the wooden herringbone floor. A hardwood herringbone floor looks regal for a backyard space because it adds to the looks and provides a sturdy and clean pathway. Though a herringbone wood floor entryway seems like an expensive investment, you can DIY it to minimize the project cost. In this article, you will find an extensive guide on how to make a dark wood herringbone floor.
Select A Direction
The first thing to do before you lay down the floor and mark the way is to select the direction. Your herringbone floor should have a direction and orientation. It should show a path instead of covering the entire backyard area. This is because the backyard should have a touch of nature as much as possible so leave the area to be grassy mostly. It will also cost you less to make a path than to cover the entire area. This way, your floor would stand out as well.
Hence it is imperative to design the pathway in a way that leads somewhere. You could join it indoors or even a separate shed in the backyard. People with outdoor offices design a path from home to a privacy pod or a prefab studio. This helps prevent dirt or grassy marks from getting on the shoes and connects the home with the outdoor office.
The Right Type of Bricks
Many bricks look good, but not all of them suffice for outdoor weather conditions. Especially when it comes to extreme temperatures like thunderstorms or frost, you need to be careful with your selection. Decide whether they are appropriate for an outside job before you buy.
Building a safe, level path is difficult because these bricks were of varying lengths, widths, and thicknesses. It also helps if all the bricks are the same size.
Lay the Brick Path
For bricks to stay firm and put, you need to lay the brick path. It is also important to realize that the path you are making should be aimed at walking only and with no heavy machinery because DIY projects cannot achieve that kind of durability. For the bricks to lay a firm, there are many options. You can begin with well-compacted rubble and a dressing of sand on the top. Make sure you need to cut bricks as little as possible as it only wastes raw material and also ruins the fine look.
Once you lay down all the bricks on the path, haunch the edges with the help of the cement and secure them in place. Let the cement harden and sit for several days before you start using the path for your dark wood herringbone floor.
Dig Out
Just as a house is built to have a secure foundation, excavation is performed. It would help if you also dug out some mud from underneath, so the foundation you are laying on the top stays put. Though digging is an extensive job, you might need to hire help with this. And if you are planning an outdoor office, get both things done at once.
You can dig out the shed placement as well. Though some office sheds like the Autonomous pod and indoor office pods have stable foundation options, building a shed might require some digging. Once the digging is done, secure the foundation with concrete and let it harden before proceeding.
Sub Case
Use a sledgehammer or a large piece of wood to pound down firmly on the surface to compact it. Now lay down three inches or so of clean crushed stone or hardcore to create a sturdy sub-base. Repeatedly tamp until stiff and compressed. Using a spirit level, make sure the base is level.
Proper Drainage
If the water remains under the pathway soon, the bricks will lose their grip, and your whole project will fall into shackles. Hence it is important to ensure proper drainage. To ensure a proper drainage system, it is wise to check the water level under the ground when planning the entire project. Moreover, another way is to spread a sheet of the permeable membrane to form a layer that protects your foundation when it rains or water goes into the ground.
Lay Down the Bricks
Once you have established a firm foundation accompanied by a proper water drainage system, after laying down the bricks, you need to set them in alignment as well. Lay a length of wood over the first few bricks to ensure they are level; this will serve as a guide to ensure none of the bricks look uneven by sitting above or lower than the others.  
Check all the levels after placing roughly a meter; it's simple for the path to get crooked. The benefit of putting bricks on the sand instead of bedding them in mortar is that mistakes can be quickly corrected. Place walk-boards down if the path needs to be used before it is completely laid so it won't be disturbed.
Finalize with Finishing Touches
Once you have laid down all the bricks, it is important to spend equal time on finishing touches for your prefab offices. Fill in all the gaps to prevent any breakage of the foundation later on. You can proceed with fishing touches of wooden herringbone floor by checking out the gaps and filling them with cement or small pieces of bricks.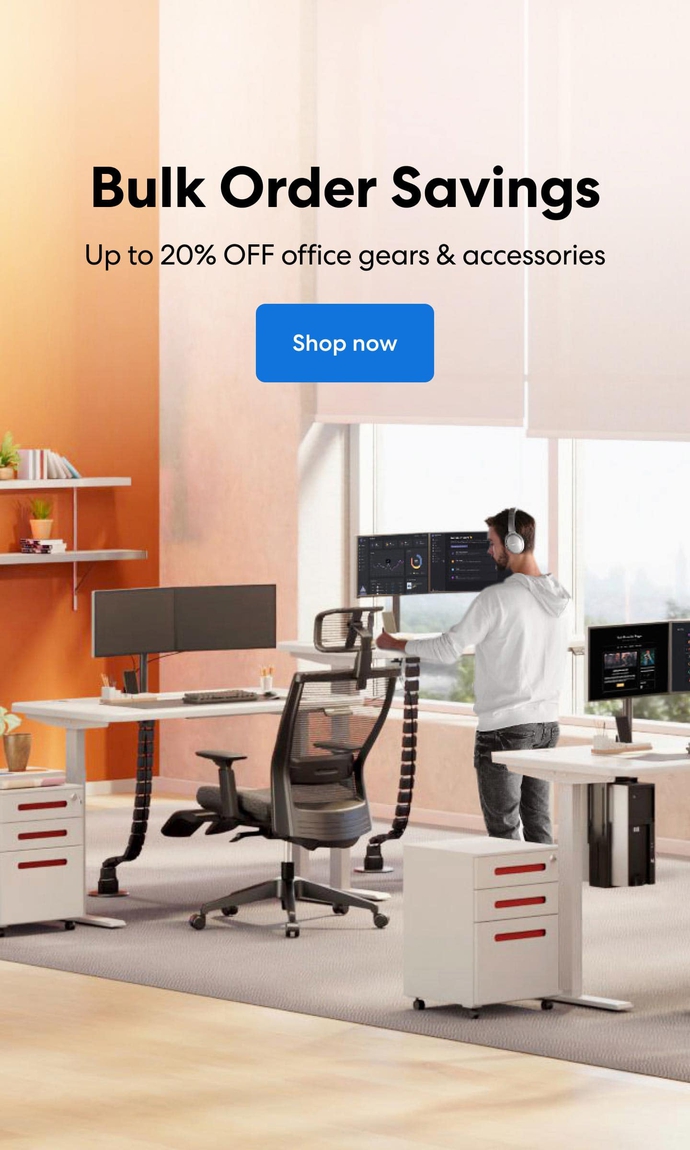 Subcribe newsletter and get $100 OFF.
Receive product updates, special offers, ergo tips, and inspiration form our team.