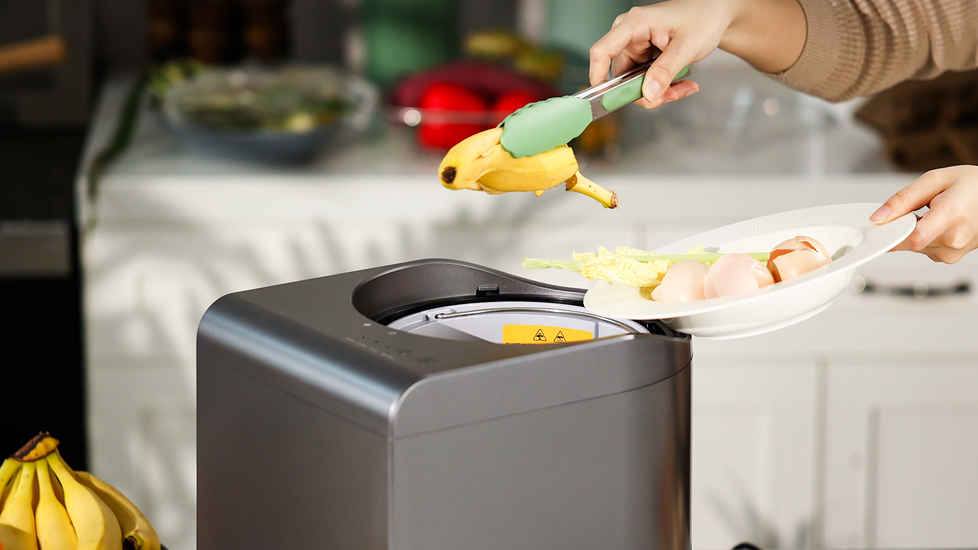 Airthereal Electric Kitchen Composter: SHARKSDEN® Trinity Blade
5 reviews
Visit our store
Notify me when this item is available
Enter your email below. We'll let you know when it's back in stock.
Sold and shipped by Airthereal
• SHARKSDEN® Trinity Blade: extra-large blades to evenly grind food waste • Scratch-Proof Bucket: nonstick and scratch-resistant with a lightweight aluminum core Biodegradable carbon filters to control odors and later, feed your soil
• 1-month warranty
The Airthereal Revive Food Composter recycles food waste and kitchen scraps into a dry, odorless powder that can be used as a plant fertilizer or just thrown into the trash can to reduce trash volume by up to 90% and eliminate the nasty garbage smell. With a quick 4-hour run time and a noise no louder than your dishwasher, you can start the composter before you go to bed and wake up to fresh, dry powder. For easy cleanup, simply put the food bin into the dishwasher to remove any odor or debris buildup.
Deep dive into specs
Features
FAQs
Specs
reviews
4.8