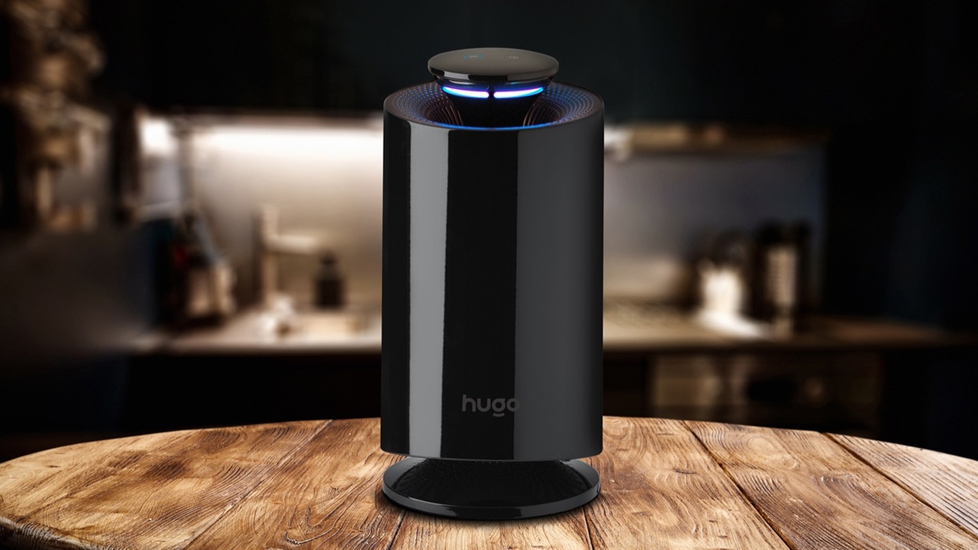 HUGO 3-in-1 Air Purifier HUGO 3-in-1 Air Purifier: Traps Mosquitos & Bugs
Buy now
Add to cart
FREE shipping Jun 03 - Jun 05. FREE 30-day returns.
Sold and shipped by HUGO 3-in-1 Air Purifier.
• Best Room Coverage - 650 ft² • Photocatalyst (PCO) Activated Carbon Filter • UV sterilizing light • Mosquito & Insect Catcher • Whisper Quiet (30 - 45 dB)
• 1-year warranty
Hugo is the world's first 3-in-1 multi-functional air purifier, and provides 3 distinct functions unlike any other air purifier: 1) Air Purifier, 2) Air Sterilizer and 3) Mosquito & Insect Catcher. The Hugo is the most compact, lightweight and portable air purifier on the market weighing only 2 lbs. and stands 9" tall.
Deep dive into specs
ELITE PURIFICATION TECHNOLOGY
Cutting edge and modern
With 3-in-1 functionality, high quality activated carbon filter, photocatalyst (PCO) filter, and UV sterilizing light, Hugo boasts advanced purification technology for half the price. Elite purification is now available for everyone!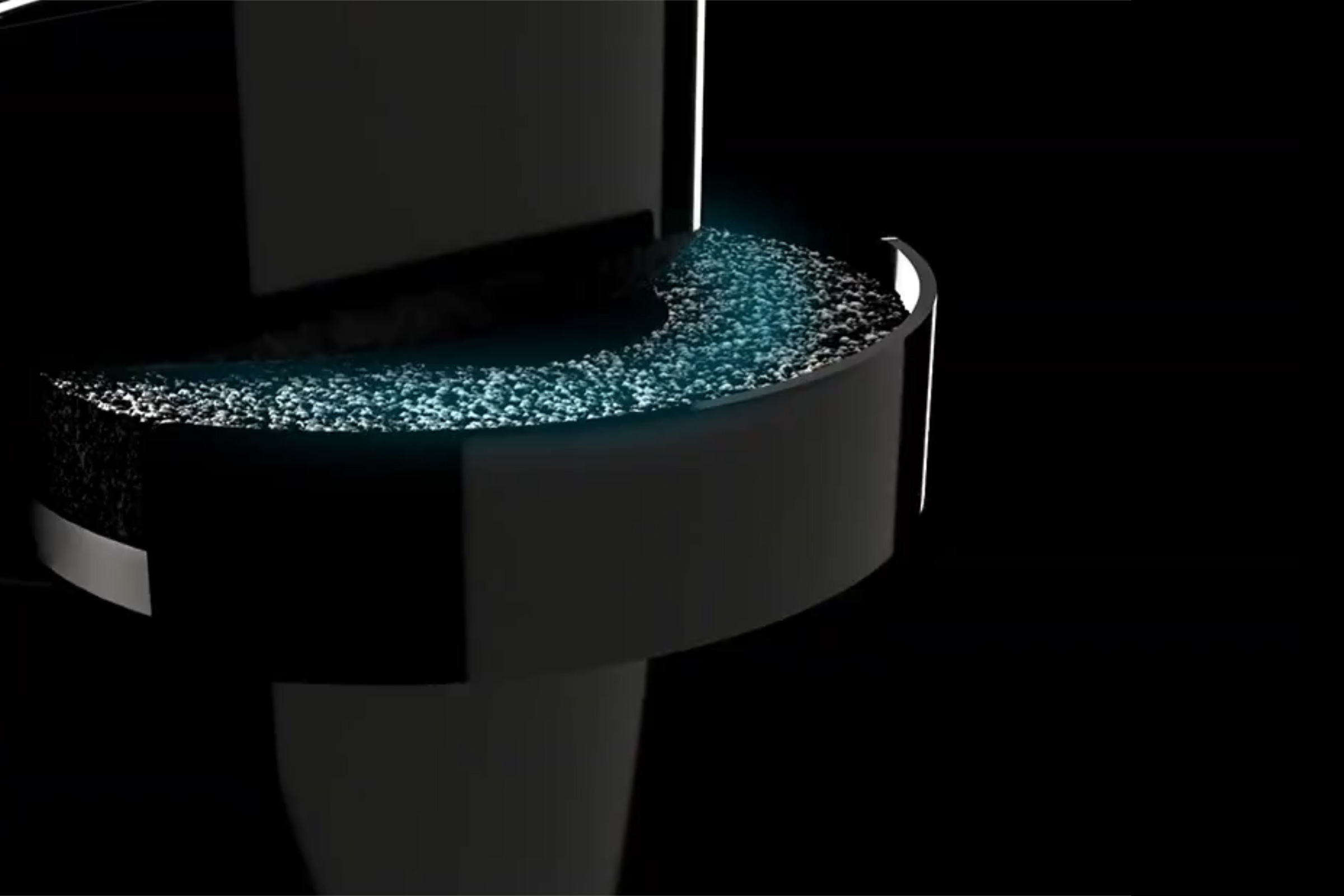 BYE BYE PESTS
Mosquito & Insect Catcher
Hugo utilizes a 354nm purple light wave and warmth matching human body temperatures to attract and eliminate mosquitoes and other insects. Catch mosquitos and insects outside too, in dry conditions, covering about 1000 square feet.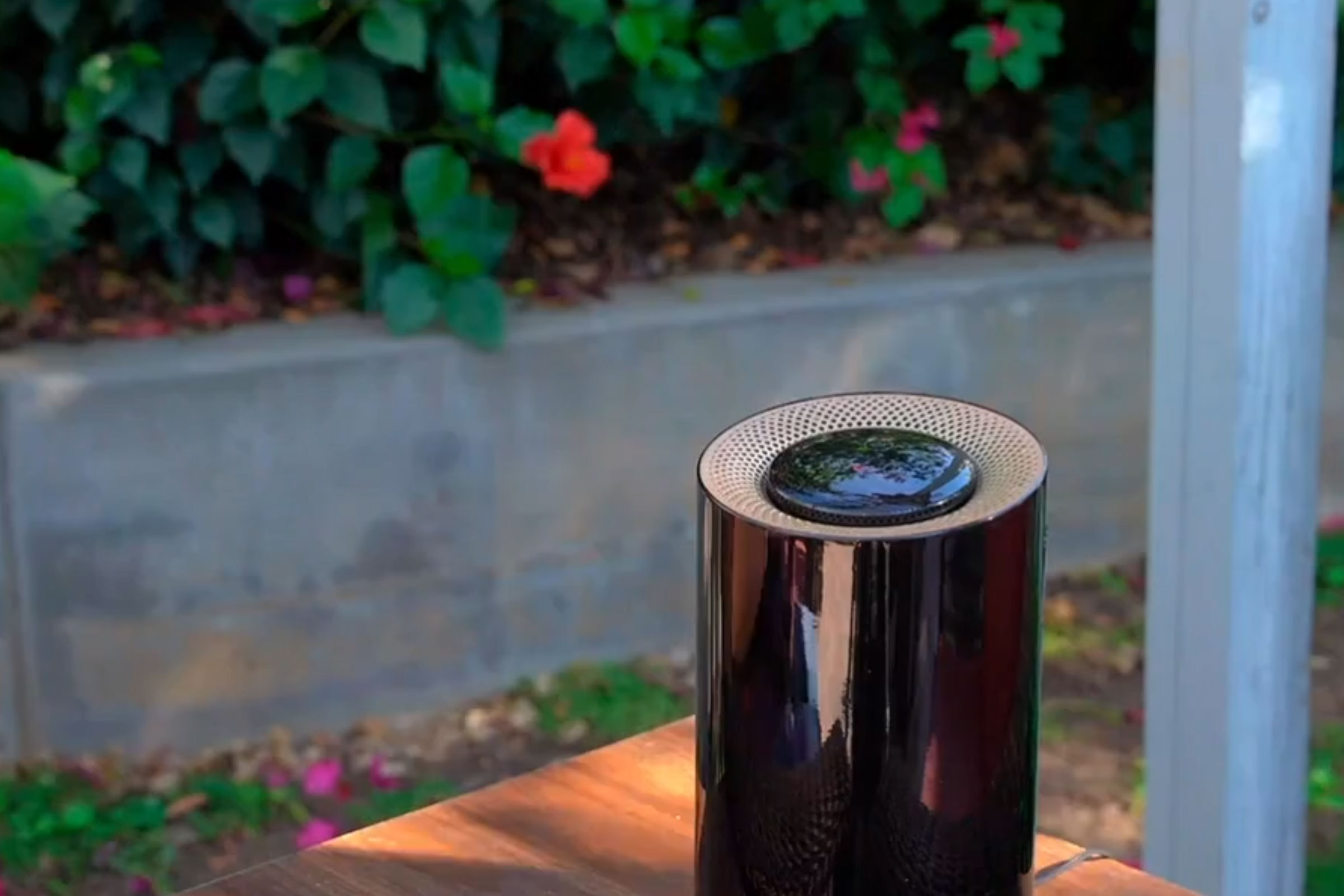 CLEANING IS A BREEZE
Easy maintenance and upkeep
Removable trays and vents give you easy access to the carbon filter and insect catcher for quick replacement and disposal. Activated carbon filters last between 3-6 months, making them more effective and affordable than HEPA filters.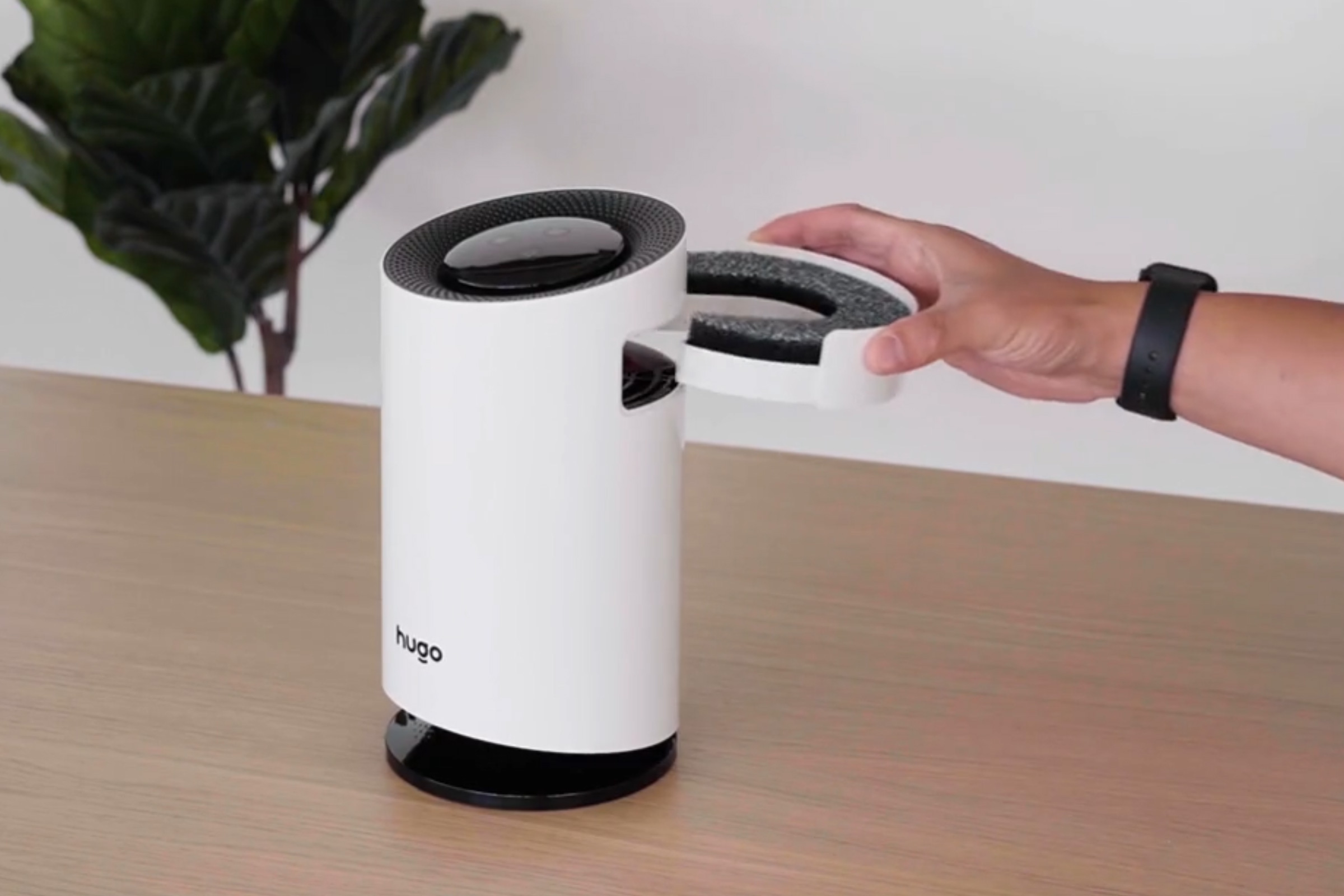 WHISPER QUIET OPERATION
The silent hero of your home
Hugo quietly purifies your air without disturbing your peaceful home environment, with a noise level range of just 30 to 45 dB, about as loud as a whisper. You'll barely notice it's there.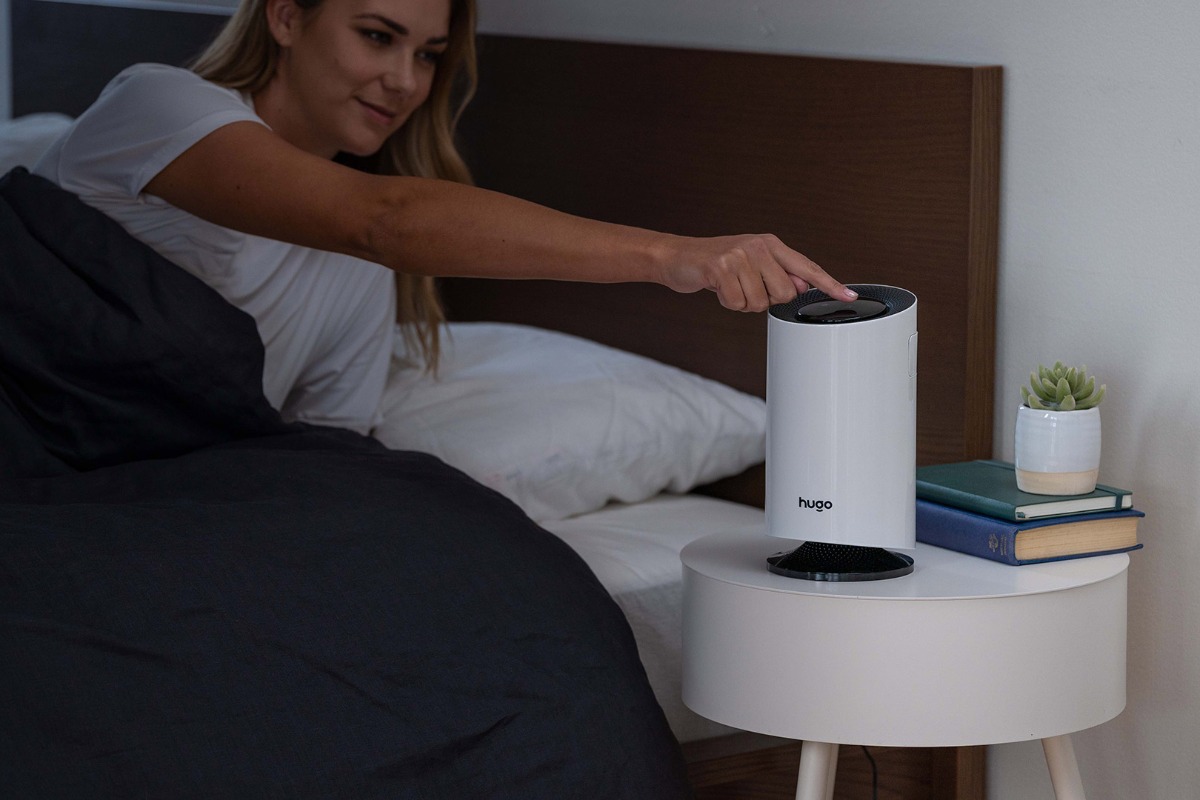 FAQs
Don't see the answer to your question?