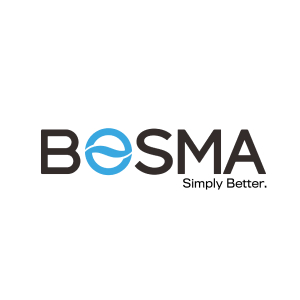 Bosma
We are the simply better security system provider, providing you with high-quality solutions that are affordable and easy to install.
Need help?
Orders & Returns
CS Manager
Product Compliance
About Bosma
The front door lock secretly protects your family and possessions against burglars. The question arises when you browse for smart locks for your home: which ones provide enough protection? It turns out that many smart locks provide high levels of protection. We are discussing biometric sensors, security cameras, and anti-peep keypads. You may throw away your old lock for good now and get a Bosma lock. There are many modern home office essentials that one could use to counter these problems. Many individuals trust technological solutions to ensure their personal safety, like a Bosma lock. From cars to jewelry, we all rely on various forms of technological security. To safeguard your dwelling, think about getting smart locks. You and your loved ones will have easy access to these devices, but everyone else will have a tough time keeping up. Put them on your house's entrances, exits, storage buildings, and even your home office to prevent prying eyes from reading your private papers.
Why Invest in a Smart Security Lock System?
While "need" may be too strong a word, installing a smart lock in your house would undoubtedly be beneficial. The marketplace has various home security systems and locks that you could choose from. For instance, a Bosma smart lock might prove to be a wise purchase if you or a family member are prone to losing keys. A smart lock, like a Bosma smart lock, is as secure as any other lock when it comes to what really matters, keeping people out. Due to the fact that anybody with the correct knowledge may open a mechanical lock in a matter of minutes, smart locks can provide a higher level of security. A smart lock, like a Bosma door lock, is an excellent investment if you're in the market for a flexible lock that provides actionable data, lets you let visitors in remotely, and eliminates the need to carry home keys. Keyless (or key-optional) door locks are known as "smart locks," and they rely on wireless communication (Wi-Fi or Bluetooth) to transmit and receive data that may be used to track use and grant or deny entry. Depending on the kind, a smart lock may either supplement or completely replace a standard lock and key. The security of a smart lock may be compared to that of a smartphone, but with a greater emphasis on physical protection. Smart locks, like other modern conveniences, may be unlocked with a PIN or biometric information. A smart lock, once fitted, may be opened by a smartphone app or other keyless entry techniques by means of Wi-Fi or Bluetooth.
Features of Bosma Smart Lock Products
Bosma EX PRO Outdoor Camera
Intruders will never escape your radar again thanks to the NEW Bosma EX Pro Outdoor Camera's auto-tracking function. Document the intruder's every move. The Bosma security camera EX Pro has automated human detection and tracking capabilities, including a 180° pan and 45° tilt. By keeping an eye on the outside, you can prevent any unwelcome guests from slipping under your radar. Invest in round-the-clock Bosma smart home security so you can rest easy at home. Intruders should be described more specifically to the police. The Bosma security camera EX Pro also has an automated lighting that may be activated at night to deter any potential intruders.
The Bosma Smart Lock
Intuitive Access and Exit Procedures. The door may be unlocked with either a fingerprint or a password using the Bosma smart home Keypad system. Is it true that you are coming home with a basket full of groceries? Okay, no sweat! When you are within range of your house, the Aegis Wi-Fi door lock will release the lock and allow you in. Furthermore, Aegis locks the door for you automatically when you shut it. Generate short-term access codes for visitors, renters, or vendors. Control access codes whenever and anywhere you choose. The Bosma app makes it simple to provide others access to your locks and set permission levels. Now you won't have to keep reminding yourself to bring your phone, your key, or your password. The Aegis smart lock is the only fingerprint keypad retrofit smart lock currently available. Worried that someone is watching your every move? Passwords may be followed by a string of random numbers in the Bosma door lock. If the proper code is entered, the door will open.