It is essential to have the best home security system because you want to ensure that everything in your home is protected and any potential burglars are deterred from entering your property. Additionally, with more people working from home, more valuables need protection. Many houses have wired home security systems, but a more popular option is a wireless home security system. 
This post comprises the best wireless home security systems that you should look at for your own home. 
What Is a Wireless Home Security System?
Before reading about the best wireless home security systems available to you, it is essential to define them. A wireless system is wholly connected through radio signals, so all of your sensors, alarms, cameras, and other detectors are not associated with wires. Home monitoring systems bring lower installation costs and more accessible upgrade options. When everything is connected through radio waves, the system can detect an anomaly in the waves, so it can alert the local police that there is something wrong. 
Also, there are many benefits to having a smart home security system: 
Portability

: If you decide to move house, it is easier to move your whole security system with you because there are no wires used.

Smartphone Access

: Many wireless security systems come with an app for your smartphone, computer, or tablet. This app allows you to monitor your whole system from anywhere in the world.

Battery

: All wired home security systems will lose power if the power goes out, but a wireless one can switch to a backup battery, so your home security is still on even when the power goes out. 
Best Wireless Home Security Systems for 2022
1. ALC Wireless Connect AHSFAMILYPACK Security System
This ALC AHSFAMILYPACK Security System is a wireless home security system that people can use to protect their homes. You can have both a camera and sensors to place in the desired areas of your home. This is also very easy for anyone to set up, so there is no need to spend the money on an electrician to complete the job. 
Additionally, there are email and push notifications, so your smart home security system will alert you if anything is wrong with the system. With a one-year warranty and a 30-day return, this is a home security system with a camera worth thinking about for your home security needs. 
2. ALC Wireless Connect AHSVIEW Security System
The ALC Wireless Connect AHSVIEW is another smart home security system by ALC. This one has fewer sensors than the AHSFAMILYPACK, but it is perfect for smaller spaces. If you have a small apartment or home, this is an excellent choice because you will be able to still monitor the premises quickly. Additionally, this pack does come with a camera, so you can still check in on your home through the monitoring system.
Also, there are email and push notifications available, so you are always in the know when it comes to your home. The setup is simple and easy to follow, so you can install it yourself. It is also cheaper than the AHSFAMILYPACK, which is perfect for those living in smaller spaces and want to save some money. 
3. ALC Wireless Connect Plus Home Security System
This ALC Wireless Connect Plus system is excellent for those who want everything for their home. Like the two previously mentioned ALC home security systems, this one also comes with sensors and a camera. However, the camera can move from your smartphone to have full coverage of the area you are looking at. 
All alerts are immediately sent to your smartphone, and you have complete remote access. This is great because you can quickly see on your phone if your smart home security system has been turned on when you're out of the house. Also, if it hasn't been turned on, you can turn it on yourself with your smartphone. This complete kit is one of the best home security systems available, and you can install it yourself. 
4. Yale IA-320 Sync Smart Home Alarm
What is helpful about the Yale system is that all of the components are already pre-paired to the central unit itself. This makes for an easy setup in your home office design. Also, tests have shown that the system is easy to trigger once one of the sensors has been activated, which brings a lot of peace of mind to users because this system works. 
Moreover, it does come with both internal and external sirens, which is great for alerting people nearby when something goes wrong. The 200m range also means that your garage and shed are protected with this system. However, there is no camera included in this package, so you must purchase it separately.
5. Simplisafe Essentials Package
Another simple wireless home security system, the Simplisafe, is loud when triggered by one of the sensors. This is very important because then, burglars are more likely to leave. Also, this package does come with a camera, but it only alerts you when it detects the same heat pattern as a human. This technology is less likely to give you any false alerts. 
However, there is a monthly subscription fee that you will need to pay to view the recordings from your camera and to receive any alerts on your phone. This can be problematic for those who want the best home security system because they may not want to pay a monthly subscription fee. 
6. Vivint Smart Home Security
If you want your wireless home security system installed by a professional, then the Vivint might be the one for you. There is no option for you to install this system yourself, but as long as you get a professional for the installation, you don't need to worry. Also, when a professional comes into your home, they can design the system for your home. 
Additionally, there is an app that you can download, so you can have remote access to your wireless home security alarm from anywhere. However, this app does need to be purchased with a monthly plan to use it. There is also no long-term contract, which makes many people happy because they can pay their fee and be able to use their new system. 
7. Cove Security
This is another essential option for your home office setup. Another popular wireless home security system, Cove, is made for those who like to create their security systems themselves. It is completely DIY friendly, which can help people save money when purchasing the best wireless home security system. The touch-screen control panel is also easily monitored by a COPS monitoring center, so you have someone else looking out for you and your belongings. 
Additionally, it is affordable with many discounts and packages available. Many people find Cove great for saving money without compromising on the best home security system that they can buy. There is also a 60-day risk-free guarantee, so if you don't like it, you can just return it and find something else. 
8. Frontpoint Home Security
Another option for a DIY project, the Frontpoint system, is accessible for anyone to install. Additionally, it offers some of the best equipment at affordable prices, so many people enjoy their Frontpoint wireless home security systems. The plans are monthly and start at $49.99, but there is no long-term contract. 
However, what sets Frontpoint apart from other security systems is that users can have complete access to the smartphone app at no additional cost. This is very useful for those with a budget who want to stick to it but still want to receive some of the best home security systems. Also, there is a wide selection of sensors to choose from, so you can mix and match which ones are right for you and your home. 
9. Ring Alarm Home Security System
The Ring system has taken the world by storm. Many people are familiar with the Ring doorbell that people have outside their homes, so they can always see who is at the door and walking by the house. Additionally, the camera allows people to have an incredible view of what is going on around them outside. 
It is easy to install and has many accessories to choose from, so you can have the smart home wireless security system of your dreams. The monthly plan is affordable and comes with many benefits and perks. You can already purchase several sensors, but you can hook the Ring system up with Autonomous smart devices as well. This gives every user further customization without needing to break the bank. 
10. Wyze Home Security System
If you want an even more affordable option, then Wyze might be the one for you. Just for $100, you can buy many features, expandability, and a DIY installation. Also, there is a contract-free option that gives every user 24/7 professional monitoring for $4.99 a month. With prices like these, there is no wonder why Wyze has made it onto this list.
It already comes with a hub, keypad, contract, and motion sensor. Also, if you have any pets, it is essential to note that the motion sensors in this kit are pet-friendly, so you do not need to worry about your pet triggering any of the alarms. Moreover, you can add up to 100 additional sensors with different features. All of this allows your wireless home security system to be the best one for you and your needs. 
11. Arlo Ultra 2 Camera Security System
This is a wireless home security system with cameras, so you can see everything through its high-quality video surveillance. Many people are buying this product because you can watch and record 4K HDR footage from the cameras. With this technology, you will be able to see everything around your home with crystal clear footage. 
However, it doesn't stop there with this wireless home security system. The used cameras also come with built-in LED lights, high-quality night vision, and motion sensors. Also, they are weather-resistant, so you know that your cameras will last in any storm. Except, be prepared to pay a hefty price for this system and monthly package. 
Additionally, the Arlo system is purely based on cameras, which many people may not want if they want a separate sensor. Luckily, you can pair it with the ALC Wireless AHSS51 Indoor Siren, so you can have a siren that is loud when a sensor has been triggered. 
12. eufy Home Security System
This wireless home security system by eufy is excellent for those who do not want to be a part of a monthly subscription. You will receive reliable home monitoring and notifications for free. All you have to do is pay a one-time deal of $150. It comes with five security pieces that you can install by yourself and use. The keypad can last up to six months, while the sensors can last up to two years with battery charges. 
However, if anything goes wrong with one of the components, you will need to purchase a new one at the total price. Also, if you want a subscription plan after a couple of months, then eufy does have a basic plan that is $5 for users. Either way, this is a very affordable way to have the best home security system in your home.
Conclusion
Having the best wireless security system is essential because people keep their valuables inside their homes. Also, with more people working remotely, more technology could be stolen if there is no deterrent to keep the burglar away. That is why it is essential to have the best home security system for you and your needs because it is heartbreaking to get your personal space invaded and your belongings taken 
Instead, protect yourself and your things with a wireless security system that can protect and monitor your home.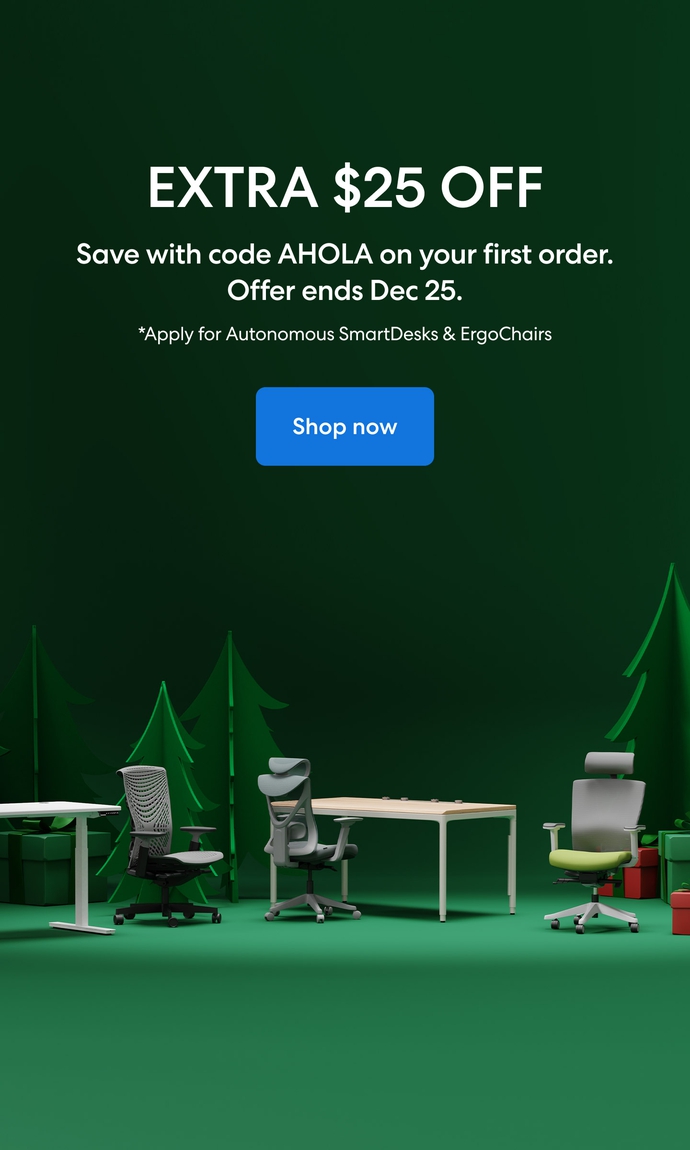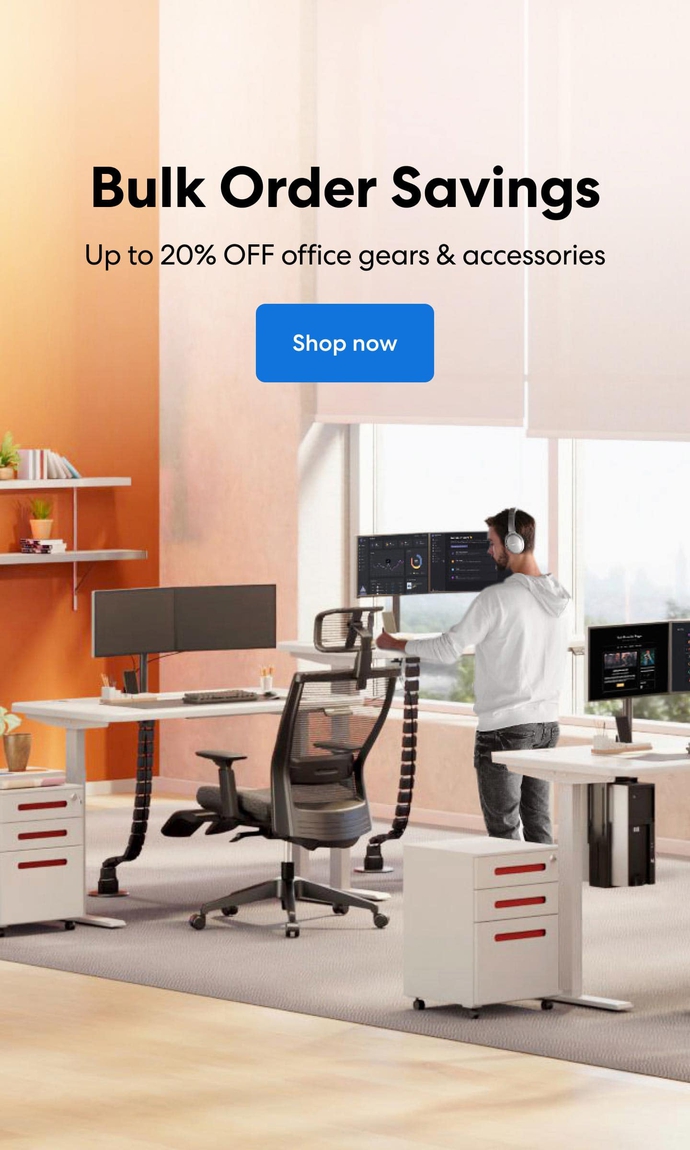 Subcribe newsletter and get $100 OFF.
Receive product updates, special offers, ergo tips, and inspiration form our team.