Smart Products
25 Home Office Essentials to Set Up an Ergonomic Workplace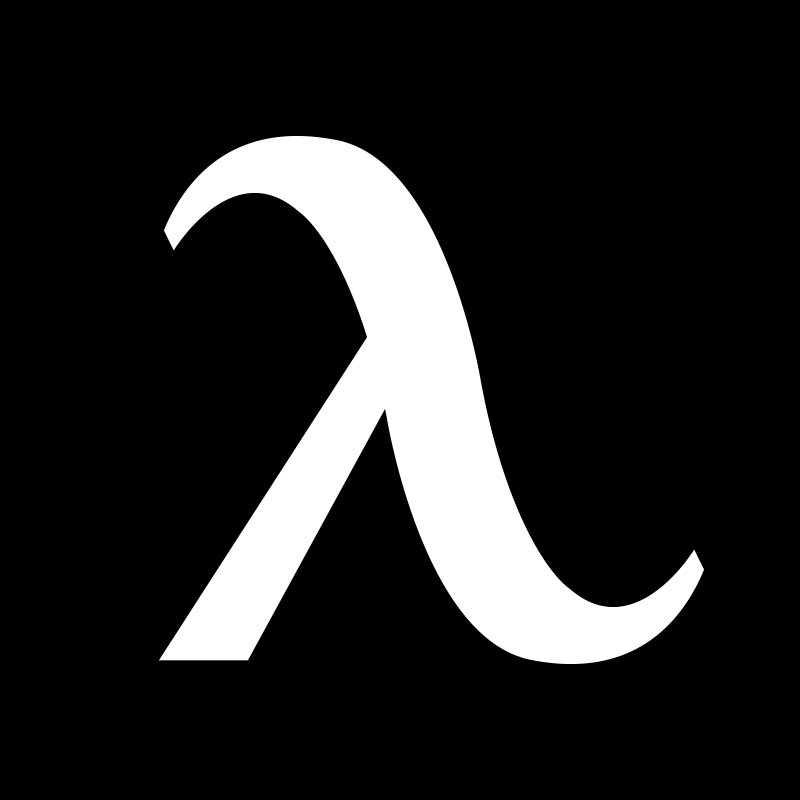 Autonomous
 | 
Feb 26, 2021
Humans and their work environments are studied as a function of this discipline. For an ergonomic setup to improve work efficiency in the workplace, five home office essentials principles must have adhered to safety, comfort, ease of use, performance, and aesthetics. You are not healthy if you sit for a long time, work on a too high or low desk, or are overstuffed with home office basics.
It's becoming increasingly common for people to move from regular office jobs to remote work. You may have opted to work from home with your current employer or found an alternative opportunity that allows you to work remotely. Setting up a home office for the first time can take a little bit of creativity. Even if you have been working remotely for some time, it could be time to make your workspace more ergonomic with some of the top 25 picks for home office essentials.
Why Does Ergonomics Matter in Your Home Office?
Setting up a home office is so much more than throwing a few pieces of furniture and home office basics together. If you are going to create a productive space, you have to think about office ergonomics. Thus, here is a list of some pros and cons that come with 'going ergonomic.'
Pros and Cons of Ergonomics in Home Office
Ergonomics is all about efficiency of work in an environment; therefore, it can help increase productivity.
It can help you find comfort in your office space.
It may be pricey at first, so buy things separately instead of all at once.
Some enjoy the clutter, so you need to ensure that going more ergonomic is right for you and your style.
With the right combination and arrangement of your home office essentials, you can make your office desk ergonomic. This means that you can achieve optimal work efficiency and comfort. Choosing the best work from home essentials is one way to set yourself up for increased productivity.
Tips for Setting Up Your Home Office
To set up an ergonomic home office, you are going to need a mix of home office basics and office essentials for desk. Here are a few useful tips if you're unsure where to start and how to pick the right items for your office.
Less is more, so avoid overcrowding your office. It's better if you prioritize items with a functional purpose.

Remove any unnecessary and non-work related items from the room, where possible.

Remember to factor in the size of the space you have available. If you have a

small home office, you are better off choosing a tiny desk than one that fills up most of the room.

Plan before you start buying any items. Doing this can save you a lot of time and money.

Think about a color or style theme. Doing this can guide your choices for significant items such as your desk, chair, and other large furniture pieces.

Compare product options. You don't have to go for the first item you see because the next one's features might be even better.

Look up style guides and see how other people are arranging their home offices on Pinterest, for example, if you need some additional inspiration.
5 Critical Home Office Considerations When Setting up
Where do you plan to set up your home office?
You should consider the space you have available for your home office essentials before setting up an office at home. What room is available to you? You can set up your home office in this room if it is possible. However, it can be beneficial to work in a separate room where you have more privacy.
Consider placing all your home office necessities in the corner of another room if you don't have a designated area for the office essentials for the desk. In the end, you will have to adapt to sharing that space with another family member. Consider your home office location carefully since you may be distracted from your work.
How does your home office look like?
It would help if you had a place to unpack your ergonomic items for home office every day. You could use an unused corner in a spare room if you happen to have one. Otherwise, the dining room table corner can be used or perhaps a TV table in the living room. It is a practical feature to have if you can close a door during a video conference or important call.
Listing out the Essentials and Equipment of the Home Office
Understandably, remote employers want to avoid spending too much time and money on home office needs. Yet, every office needs a rug as one simple decoration. It may now seem obvious why rugs are vital. Rugs and carpets provide comfort by reducing noise levels and providing an extra layer of insulation.
Rugs and carpets also add some decorative flair to any room. Just like shelves, they are available in a variety of colors, shapes, and sizes. Thus, you can use this piece creatively to complement your other ergonomic products for home.
How Would You Design Your Perfect Home Office?
If you work from home, especially without a door to your office or spare room, it's important to keep your home office furniture clear of clutter! Clutter hinders your productivity and creativity. So keep your workspace organized and clutter-free!
Sleeping in your PJs and working will get old, trust us. We're not saying that you should iron your shirt every day, but if it was normal before you worked from home, continue to do that!
Getting dressed helps one feel a sense of normalcy, along with these home office ideas, even in the absence of normalcy. So it's important to continue to do this little thing because it puts you in the right frame of mind in your modern home office.
How much is your budget?
Your budget will determine how much home office vibes renovation you can take on. If you have a limited budget, consider what kind of tools, decor, and furniture you need to invest in.
The 25 Best Work from Home Essentials
While you want to avoid cluttering up your workspace, there are so many great home office essentials and ergonomic products for home you may want to consider when setting up your home office. Here are the top 25 options.
1. Computer or laptop
An essential item you need for office work at home is a computer or laptop. Depending on what line of work you are in and how many things you have to view at once, you could consider adding another monitor to your computer desk setup.
2. Laptop stand
If you choose to use a laptop, consider getting a laptop stand to elevate it. When the laptop's height is too low, this can cause you to bend and strain your neck more than you should. An elevated laptop stand keeps your neck in the right position. Setting up your laptop the right way doesn't just reduce neck pain, but it's vital for good posture as well.
3. Monitor mount or arm
If you decide to use an extra monitor, you need a monitor mount or monitor arm to position it correctly. The arm allows you to move the monitor nearer or further from you and reduce the screen's impact on your eyes as needed. You can also push it away when it is not in use.
4. Office desk
When considering the best work from home essentials, your office desk comes right near the top. This is where you are going to place your computer and several other home office necessities. An office standing desk like SmartDesk 2 is an excellent choice because it benefits your health, wellbeing, and overall work performance.
5. Anti-fatigue mat
If you invest in a standing desk, then an anti-fatigue mat is a must-have item in your home office essentials collection. This mat provides a comfortable place to put your feet while you are standing and working. It's a good idea to limit how long you stand for and to wear comfortable shoes when you do. Doing this prevents unnecessary strain on your feet.
6. Cable tray
Depending on how many gadgets and home office basics you have at your desk, you might end up with many cables and connections. If you aren't careful, these can tangle together and interfere with your focus and work. A cable tray is one of the most important home office necessities because it keeps your workspace organized.
7. Exercise equipment and items
If you are using a standing desk or spending long hours in your office, you are bound to feel tired and numb at some point. You must take a break every so often and stretch your legs and arms whenever you can. Having a few exercise tools and equipment in your home office is a good idea. Some of the options include a treadmill, exercise bike, wellness weights, and exercise balls. Stress balls and other such tools can help you release some of the pressure whenever you need to. You also can do some simple exercise with your desk.
8. Ergonomic chair
You are going to need a good chair if your home office is to be ergonomic. An ergonomic office chair allows you to adjust different features for your maximum comfort. You may want to change the seat height, back tilt angle, headrest, armrest, or footrest to suit your preferences. When you buy ergonomic chair options from a good manufacturer like Autonomous, you can sit more comfortably and experience fewer back and posture problems.
9. Keyboard
If you are going to type efficiently at your desk, having a keyboard is a great idea for your home office essentials. It is considered as one of the important ergonomic items for home office as well as office essentials for desk. Even if you are using a laptop, there are going to be times when it makes more sense to have a separate keyboard for you to use.
10. Mouse
The mouse and the keyboard are essential home office necessities, allowing you to efficiently get the job done. When you use an ergonomic keyboard, you don't necessarily need a separate mouse, but it helps increase your speed and control. Choosing an advanced mouse is an important step in creating an ergonomic home office.
11. Mouse and keyboard mounting platform
If you decide to use a separate keyboard and mouse with your computer or laptop, you may need somewhere to mount them. An under-desk mounting panel allows you to adopt the best elbow position relative to the desk, and that is the right-angle position. You can avoid wrist pain and reduce your chances of developing carpal tunnel.
12. Earphones or headphones
When you have a call or online meeting, you need a good pair of quality earphones or headphones on hand. Ideally, they should have microphones on them as well. Consider noise-canceling alternatives to ensure that your work calls are not interrupted by any background noise in your home. You may also need earphones and headphones to connect you to some good music during a long day at work.
13. Desk lamp
A desk lamp is one of the home office essentials yet often forgotten ergonomic products for home. This could be because most people opt to work in their home offices during the day when there is natural light and lighting is not a problem. Having the right amount of light in your office has been shown to improve mood and productivity at work radically.
14. Office stationery
Paper, pens, erasers, sharpeners, staplers, and sharpies are just some examples of office stationery that you should keep nearby. You never know when you are going to need to make notes or pen something down. Office stationery is one of the 'work' from home accessories you cannot do without.
15. Stationery organizer
When you have all of the office stationery you need close by, you need a way to keep them in order. A stationery organizer is a perfect way to do this. There are many stationery organizers or pots to choose from, and these are available in a range of color, shape, and size options.
16. Filing cabinet
One of the most crucial home office needs every office requires is a filing cabinet. In this piece of furniture, you can store all of your paper documents in one place. You can opt for a vertical or lateral filing cabinet, depending on the available space.
17. Drawers and storage containers
The most ergonomic home office setup is when there's a place for everything, and everything has its place. All your files, paperwork, and extra stationery supplies need a designated home. For items that you don't need within arm's reach, it helps to have many places to store them. The more space you have in your filing cabinet and the more desk drawers and storage containers you have, the better you can keep everything organized.
18. Personal item
Working well in your home office is not about never taking a break and taking everything seriously. You can create an ergonomic workspace by putting in all the right office desk accessories. Still, you also need to make sure that your office is comfortable, personalized, and not overly intense. One easy way to improve your office is to add a personal item such as a framed photo or a favorite souvenir.
19. Cushions and pillow
When you are going to be sitting in your chair, it might be useful to have some extra padding and cushioning. Doing this can help you feel more comfortable during the long work hours and more support for your back.
20. Coffee station
If you're like many office workers, a morning cup of coffee is a must to get your day started the right way. You can always make this in the kitchen, but it's an added convenience to have a small coffee station in your home office. All you need is your favorite coffee maker and mug, as well as some condiments. These optional extras can make your workspace feel more comfortable and give you all the tools you need to focus within reach.
21. Water bottle
Staying hydrated during your workday is essential, but so many people forget to drink enough water. You can add a water bottle or water station to your ergonomic office setup. Drinking enough water helps you stay alert and focus and gives your body the hydration it needs.
22. All-in-one printer
Regardless of the type of office work you are involved in, an all-in-one printer is essential. Adding this to your home office can save you from having to make trips to a local print shop. You can have a printer, copier, scanner, and fax machine all in one.
23. Paper shredder
Another ergonomic products for home to add to your setup is the paper shredder. You can eliminate obsolete confidential documents at the push of a button. Keeping your office clean and uncluttered is essential to keeping your mind uncluttered.
24. Trash can
Maintaining an ergonomic home office has a lot to do with picking the right home office essentials in the first place and keeping the space tidy. A trash can is an essential item for your home office. You can get rid of trash quickly and efficiently so that your office always looks presentable. Keeping a clean office can also help you to boost mood and focus more at work.
25. Telephone
If you make a lot of work calls or work in customer care or sales, having a traditional phone is a good option. Alternatively, you might choose to use your mobile phone or make calls over the internet.
You can add many important office desk accessories to this list, like enough power strips and a wall clock and calendar. When selecting your home office needs, it is also essential to look at the features and quality of each product and how well it complements the overall style and layout of your home office.
With the 25 home office essentials provided in this article, you have everything you need to set up an ergonomic home office. Get ready for increased focus and productivity when you find your ideal setup.
How to Set up and Organize Your Home Office Essentials to Keep it Clean
Clean and well-organized workspaces will help you be more productive. You can focus on your work instead of cleaning if you get rid of clutter, relieving anxiety. Setting up organizational systems will ensure that clutter does not accumulate. By organizing your stuff, you will feel calmer and better prepared for any task you face. You can take your office from cluttered to clutter-free by following these suggestions.
Keep only the essential desk accessories
It is possible to give your desk a streamlined appearance by investing in a few efficient and visually-pleasing accessories. Stack a drawer unit on the far left to hide papers and other small items to keep clutter off the desktop. A cup holds pens, a magazine holder holds folders and small journals, and a magazine holder holds magazines.
Add Shelving
Your home office can be organized and styled using open shelves. An entire wall is given proper use with them while still leaving enough space for a lamp on the floor. Your desk and room will look organized with this simple and stylish solution that keeps messier items out of sight. In addition, by using sturdy and decorative bookends, you can avoid books on shelves looking too disorganized.
Setup and maintain calendars
Your planning needs are better managed by hanging a calendar on the wall. What do you get? You feel in control of time and more efficient.
Cubby systems
Are there items you need to display in your home office for guests or inventory you find difficult to store? Your best organizational tool might be a cubby system. A cubby system looks neat and symmetrical because it's perfectly proportioned and offers an appearance of organization. Organize small items or items that would otherwise look disorganized by sliding decorative storage baskets into cubbies.
Organizer bins
A home office looks more organized with matching bins, just like cubbies. With labeled storage containers, you can store tons of crafting supplies and other home office essentials in your office. Bins do not have to be identical, but even bins with differing designs beautifully fit together to form a wall of storage.
Color-coded filing systems
Establish a mail station so you can handle the paper that comes into the home office. Prepare individual folders for family members' mail, mail to be filed, bills, and incoming and outgoing mail. Put the mail in the mail station the moment it arrives. Then, once a week, go over every file.
A functional home office environment is one with an organized filing system. Label each hanging folder with a category that best fits your needs, and sort your filing system into five color-coded categories. Choose your list of colors - yellow, red, pink, green, blue - and then assign a certain file type to each color.
Paper holders
This is one of the must-have home office essentials. Office workhorses since forever have been desktop paper holders and paper sorters. You can hide all of those papers lying around your workspace using this simple solution. Desk sorters blend seamlessly into any desk setting.
Wall cabinets
To improve your organizational skills, you may want to bring in a bank of cabinets if you have the space and budget to do so. Keeping items out of sight is easy with the help of built-in cabinets in this office. If you need to conceal office supplies and files, stock kitchen cabinets from home improvement stores will do the trick. Use a long countertop to extend the amount of workspace.
Get exclusive rewards
for your first Autonomous blog subscription.
WRITTEN BYAutonomous
We build office products to help you work smarter.
Coming at You Live from Autonomous' Social Media!