Workplace Inspiration
Vertical Monitor Setup 2023 - An Ergonomic Display Configuration
5,470 Views
Have you ever thought of using a vertical monitor setup? If you haven't, you are not alone in that regard. After all, the norm is to use a horizontal landscape type setup instead. To its credit, this is the best way to achieve certain tasks. 
However, you would be surprised to know how much a sideways monitor can revolutionize things for you. Obviously, it's not always going to apply to every situation. That's the kind of detail that the information below is meant to help you clear up. 
So, it starts by introducing you to the concept of a vertical monitor setup, after which you get an overview of why you may need one and when you don't need one. Finally, you may be wondering how to make a monitor vertical. There is a brief guide on how to do that too. 
Once all of that is completed, you get a few quality-of-life tidbits that are meant to help you get even more comfortable with this kind of configuration. The final piece of the puzzle is the Autonomous employee purchase program that you are encouraged to take advantage of. 
What Is a Vertical Monitor?
For reference, the typical layout of a monitor is horizontal. If you've ever used a word processor such as Microsoft Office Word, then you have probably seen portrait and landscape orientations. 
Using letter size paper (8.5 inches x 11 inches) as a reference, when the document is organized such that the short sides of the page are at the top and bottom, and the long sides of the page are at the left and right, this is a portrait orientation. You can think of this as being vertical. 
A horizontal or landscape orientation would see the short sides of the page at the left and right and the long sides of the page at the top and bottom. This kind of layout is what monitors use by default. 
Square-shaped monitors are a thing of the distant past, which means that yours is likely a rectangle in a horizontal orientation. Going vertical would see you rotate the monitor by 90 degrees. This alone isn't enough to make your sideways monitor vertical, as now you likely start seeing everything sideways. 
You must then adjust the display setting on the computer to get the information on the monitor to display in alignment with its physical position. 
Why Do You Need a Vertical Monitor Setup?
There is no objective statement to say that everyone needs a vertical monitor. Based on what you do, you may find that it is way more of a hindrance than it is helpful. The point of all of this is to introduce the concept to you, after which you can evaluate its utility in your workspace and implement it based on your perception. 
If you find yourself in a position where the information that you're using on a screen would be more convenient if arranged in a way that allows you to see more vertically, then this is the setup for you. 
Just in case that sounds a bit cumbersome, you can use programmers as an example. This is the largest group of persons that use vertical monitors. The more code that can be displayed without having to scroll up or down, the better. Therefore, you find that a vertical dual monitor setup works well for this group. 
Maybe you fall under another group of persons with a use case that is better suited by being able to see more vertically instead of horizontally. 
When Don't You Need a Vertical Monitor?
Essentially, whenever data is better displayed horizontally, your vertical monitor setup is not going to be ideal. For example, you may find that you benefit more from using the window snap feature that Microsoft Windows offers, where you get to have one window occupying the left half of a screen and another occupying the right. 
Alternatively, you may spend most of your time in a browser with multiple tabs that you want to be able to always see.  
Note that in almost any existing portrait setup, you find that a sideways monitor is used as a second screen. In other words, what you usually see is a horizontal and vertical monitor setup, instead of a purely vertical setup. 
Therefore, another case in which a sideways monitor may not be ideal is when you only have a single screen. Using your primary screen vertically can be a bit of an annoyance.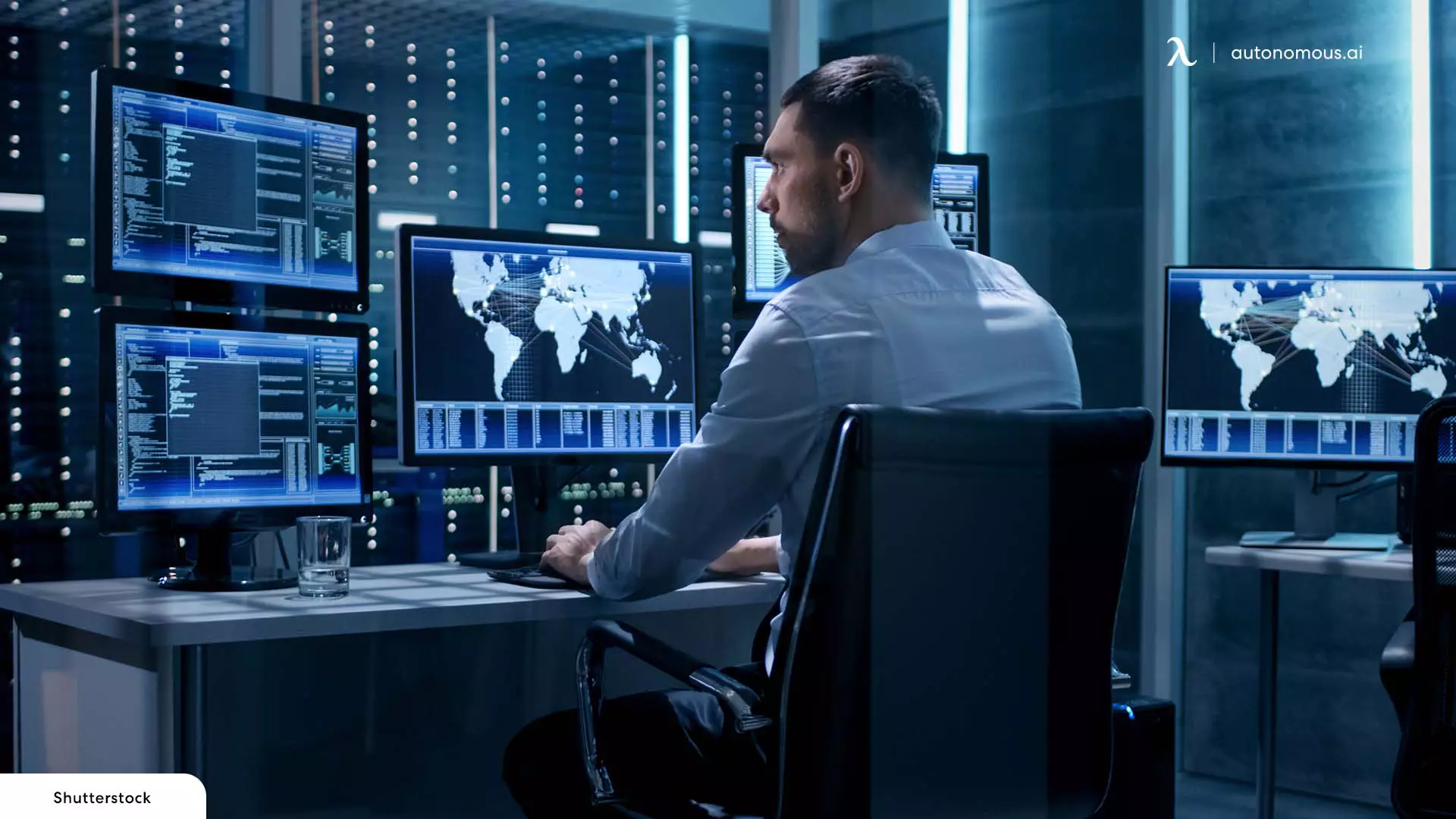 How to Set Up a Vertical Monitor
Your vertical monitor setup is going to require you to carry out two tasks. One is physical, while the other is going to be executed from your desktop. 
The physical element is the actual rotation of the screen. You would think that it would be a standard process, but things can differ a bit based on the manufacturer of your monitor. Nevertheless, it's typically very intuitive to pull it off. 
See if you can rotate the sideways monitor as is. If that's not allowed, you may find that there is a locking mechanism on the back of the monitor that you must release before you are allowed to turn it. Of course, this means that once you have gotten it into your desired position, you must reapply the locking mechanism.  
If you are using a monitor arm, then you can easily rotate the monitor from the holding mechanism. In any case, you're going for a 90-degree rotation, which means the long sides of the sideways monitor should now be on the left and right, giving it a vertical position. 
With the physical side of things out of the way, you now notice that everything appears sideways, and that's because you have not told the computer to display your data vertically on the screen. 
To do so, you want to right-click on an empty area of your desktop and select "Display Settings." Here, you see various configuration options including your resolution, multiple screen display style, etc. You are looking for the orientation area, which should be set to landscape by default. What you need to do is change it to portrait. 
Note that there are also "Landscape (flipped)" and "Portrait (flipped)" options. Since there are four sides of the screen, any of them could be used as the top for display purposes. For example, in your standard landscape orientation, the objective top of the screen is being used.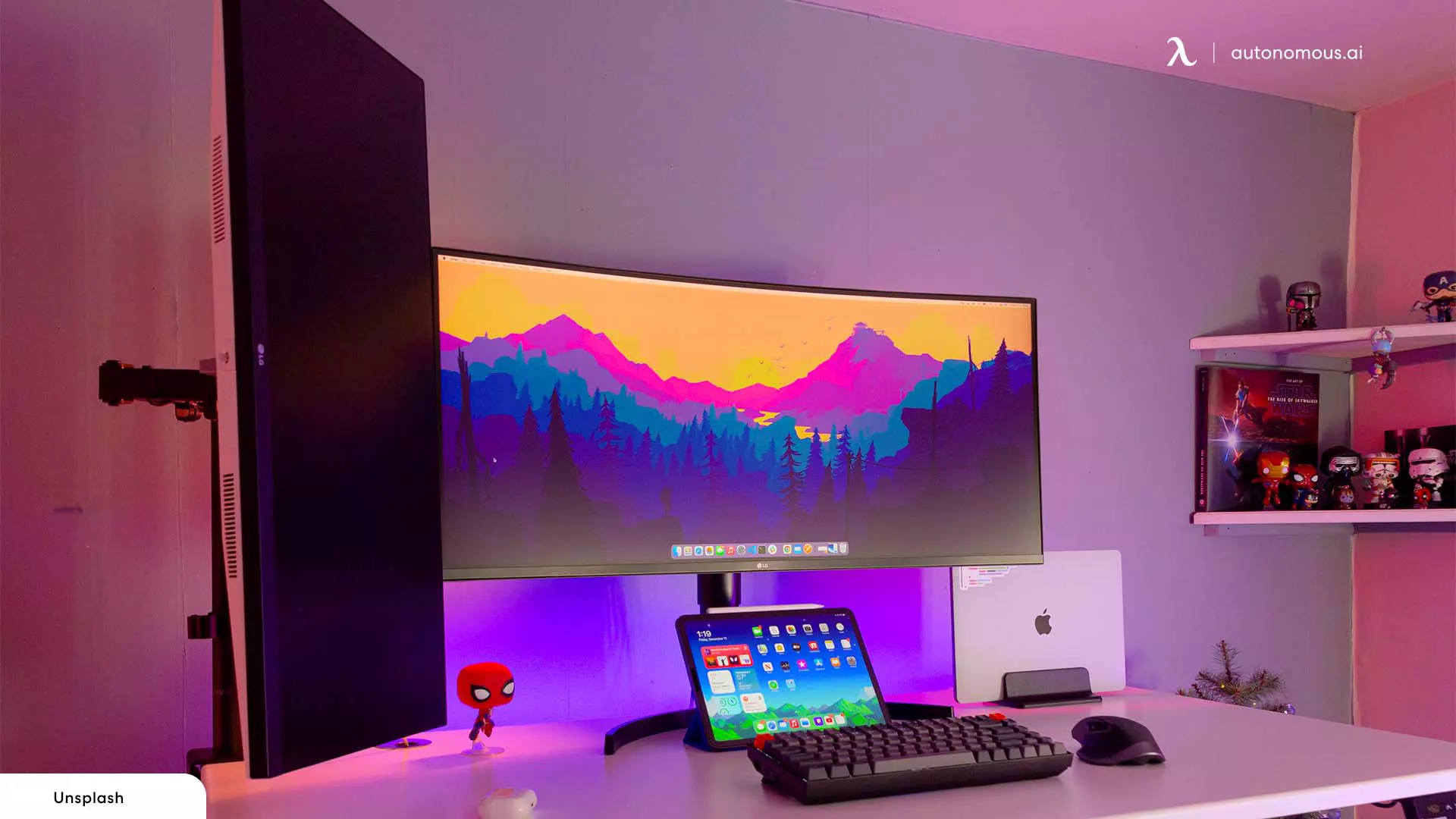 However, you could flip the screen 180 degrees, meaning it would be in landscape orientation again, but the bottom of the screen would technically become the top for display. To flip the image accordingly, you would use "Landscape (flipped). 
The same applies to the portrait orientation. One short side requires you to select "Portrait," and if the other is at the top, then you want to select "Portrait (flipped)." 
If you are using a Mac, head to "System Preferences" from the Apple menu, select "Displays," hit the "Rotation" pop-up menu and choose "90 degrees" from the dropdown. 
Vertical Monitor Setup Ideas for Productivity and Immersive Viewing
Here are some vertical monitor setup styles and ideas that you might find interesting:
Portrait Mode
One of the simplest vertical monitor setups is to use a single monitor in portrait mode. This means rotating a standard monitor 90 degrees so that the screen is taller than it is wide. This can be ideal for tasks that require a lot of scrolling, such as reading long documents or coding.
Stacked Monitors
Instead of placing monitors side by side, you can stack them vertically, with one monitor on top of the other. This setup can be helpful for tasks that require comparison, such as coding or referencing multiple documents, as you can easily switch between the top and bottom monitors.
Multi-Purpose Setup
Another idea for a vertical monitor setup is to use one monitor in portrait mode for focused tasks, such as coding or reading, and another monitor in landscape mode for general use, such as browsing the internet or watching videos. This way, you can have the best of both worlds - a dedicated vertical screen for specific tasks and a traditional landscape screen for everyday use.
Curved Vertical Monitors
Curved monitors are becoming increasingly popular for their immersive viewing experience, and you can also use them in a vertical orientation. A curved vertical monitor setup can provide a unique and stylish look to your workspace, while also offering a comfortable viewing angle that follows the natural curve of your eyes.
Customized Mounts
If you're looking for a unique and personalized vertical monitor setup, you can consider customizing your own monitor mounts. You can find adjustable monitor mounts that allow you to position your monitors in various configurations, such as a vertical stack, a curved arc, or an angled setup, to suit your specific needs and aesthetics.
Remember to consider ergonomics and your own personal preferences when setting up a vertical monitor setup. Make sure the monitors are positioned at a comfortable height, and that you can easily view the content without straining your neck or eyes. Experiment with different configurations and find the one that works best for your workflow and style. Happy monitor setup designing!
Quality of Life Tidbits with Vertical Monitor Setup
Monitor Recommendations
Apart from wanting to know how to use the rotational capabilities described above, you may be interested in a vertical dual monitor setup. If you don't already have two monitors, then you may be on the lookout for a second one. Alternatively, maybe you are just in the market for a monitor and wish to change one or more of the units you already have. 
Getting a Pixio monitor is never a bad idea if that is the case. Options, such as the Pixie PXC327 and Pixio PX277 Prime, offer beautiful displays. Both have a 1440p resolution and allow for a refresh rate of up to 165 Hz. Therefore, while you can use them for your office needs, they are also highly suited to gaming for those who may be interested. 
The Double Monitor Configuration
As indicated before, even if a vertical monitor setup is conducive to your use case, you never want to use your only monitor this way. So, what you want is a vertical dual monitor setup where your secondary screen is being used vertically. 
To this end, you can return to the same "Display Settings" area that you would use to find the orientation configuration option. While there, you are going to see your dual screen options as well. You want to select the one that says "Extend," as it allows you to use the two screens for different things. 
The other options don't allow this as one of them duplicates the same information across both screens and the other two shut off one screen completely. 
The Triple Monitor Configuration
The triple monitor setup is a derivative of the double monitor option. Some people need even more screen real estate, and there is nothing wrong with this. Again, it's the "Extend" option that you want to use here. 
You're going to see a few virtual displays in the "Display Settings" area that represent your physical screens. You can drag them around. The point is to ensure that the displays there are in the same order as your screens are laid out. This is going to govern the direction your mouse pointer goes to transition from one screen to the next. 
Typically, people using three monitors put their primary screen in the middle. Therefore, as you're doing your dragging around, you want to put screen one in the center.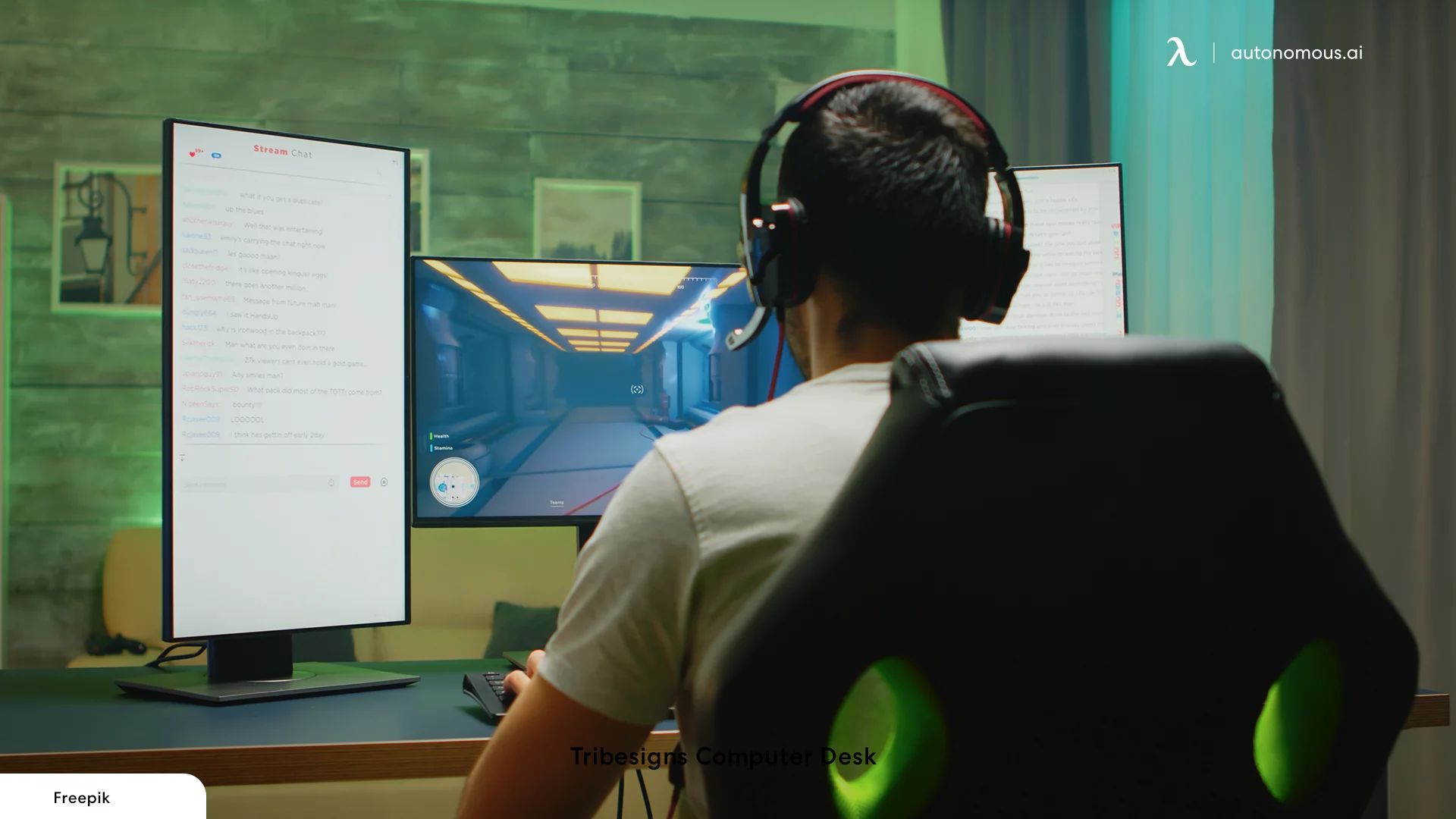 Laptop and Second Screen Configuration
If you are not using a desktop, then your primary screen is likely going to be bound to your laptop. In this case, you're going to be using a laptop with monitor setup. Simply plug the monitor into the laptop or its docking station, and it becomes a second screen, which you can adjust as directed above. 
Note that once the laptop can accommodate it, you can even go up to a triple screen setup using two monitors and the said laptop. 
How Many Pixels Do You Need?
The talk of pixel requirements is sometimes thrown around by computer enthusiasts. However, casual users need not worry too much about this. Even in the days of 1366x768 being the definitive display resolution, this was sufficient to look crisp to human eyes. 
Today, just about any 1080p (1920x1080) display is sufficient. Therefore, if you are going to be going all the way up to 1440p (2560x1440) like the Pixio monitors offer, then you have even more enhanced display quality than you need.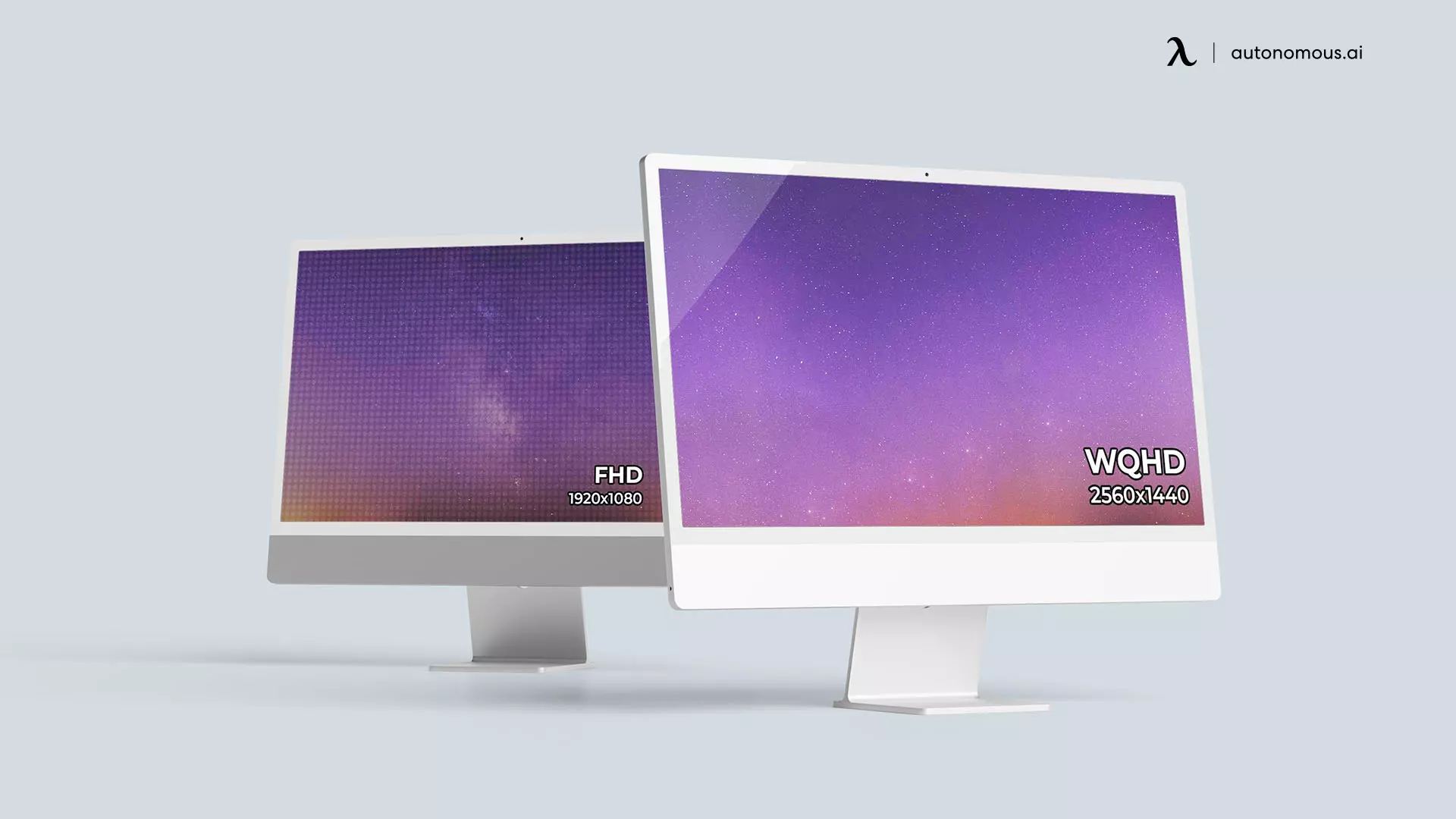 Monitor Arms
These were briefly mentioned before, but you should not underestimate the sheer value and convenience of implementing monitor arms in your workspace. Typically, monitors are shipped with a stand that you put them on. 
You can recapture the desktop real estate used for the stands while positioning your monitors more conveniently by using monitor arms that suspend them in the air. 
Not only does this allow you to physically alternate between portrait and landscape orientations at will, but you now get to freely adjust the height and spacing of your monitors more than you ever could before.
Using the Autonomous Wholesale Office Furniture
Leveraging the Autonomous Wholesale Office Furniture is recommended for both management and subordinates. As far as the workers are concerned, they can access some of the industry's best standing desks, ergonomic chairs, and workplace accessory options.
Once a company registers with the program, it is provided with a custom webpage that its employees can use to select items that they may wish to order for their workspaces.
Management users, such as HR, business owners, or other managers can then go in on the administrative side and approve or deny the requests that employees have put in. Approved selections are then purchased and Autonomous takes care of delivery, whether it is to a traditional office space or to a remote workspace that the employee may be using. 
Therefore, it's kind of a catchall convenient offering that allows the furnishing of whatever workspaces employees are using. Additionally, when the program is used, all items selected are offered at reduced prices. 
Final Remarks
As you can see, there is quite a lot of utility that you can get out of implementing a vertical monitor setup in your workspace. Not only do you now understand what the concept is, but you know when it applies and when it doesn't. Furthermore, if you are interested in configuring a vertical monitor, you now know how to do so.
Subcribe newsletter and get $100 OFF.
Receive product updates, special offers, ergo tips, and inspiration form our team.
WRITTEN BYAutonomous
We build office products to help you work smarter.