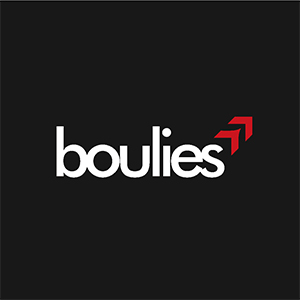 BOULIES
Comforty, Soft with enough support
Need help?
Orders & Returns
CS Manager
Product Compliance
About Boulies
Furniture designed for use with video games is meant to improve the user's time spent partaking in the activity. Gaming seats and workstations are useful investments for those who want to make gaming a serious hobby. Because of this, it is essential to make sure that everyone's gaming environment is as stress-free and soothing as possible to lessen the bad effects of gaming. Chairs designed for gaming are not the same as those used in the workplace and Boulies is one of the best in the market.
How to Buy a Gaming Chair
How high of standards do gamers have for their seats? It's like a slow-motion video game. But he doesn't seem to have any idea how to get it. If you want to have the greatest time possible when playing video games on your computer, you need to know what to look for in a gaming chair, one of the most important pieces of furniture in gaming. It's smart to keep an eye on the aesthetics of your gaming setup, but knowing which chair you'll need is the first step in making that decision. It's not hard to find gaming furniture stores nowadays, and many of them make inflated promises about their products. This makes it difficult, particularly for beginners, to trust the quality and choose the appropriate style. Boulies chair is the answer to all your problems. This is why we've convened today to start at the very beginning and discuss everything in detail. One of your first orders of business is to choose a comfortable chair while playing games. Next, consider the advantages of an ergonomic gaming chair and why you would want to invest in one for your computer.
Why you should choose Boulies Gaming Chair
The greatest gaming chairs are the Boulies master chair options, which are designed to provide optimal support for the user's lower back and the spine's natural curvature. When individuals need to sit for lengthy periods of time, this is a nice perk to have. Boulies gaming chair is an excellent choice for a chair for those who suffer from back pain or postural issues. Prolonged sitting is terrible for your health, whether you're at work or at home playing a video game. This might cause numbness in some muscles, which can be quite uncomfortable and exhausting. The Boulies gaming chair not only provides a relaxing place to sit because of its exquisite material but also allows you to adjust your body's position while playing thanks to its recline and tilt features. Combining a wealth of customizability options, upgraded, luxurious materials, and a sleek design, the Boulies elite chair takes your productivity, concentration, and relaxation to the next level, whether you're working, studying, or gaming. Understated luxury is conveyed by the use of a subdued color palette and luxurious fabric, all of which highlight the item's excellent quality and grade.
Key Features of Boulies Gaming Chair
The armrests on the Boulies Elite chair weigh in at a hefty 300 pounds, yet they're nonetheless sturdy, stylish, and durable thanks to the chair's new aluminum alloy interior construction. Additionally, the armrests have been redesigned to be softer at the elbow area. The best leather for Boulies chair options is resilient, but it's also soft, supple, and polished so you can sit in it for hours without becoming tired. After many iterations, the unique Boulies ultraflex PU leather was developed from microfiber suede, the material used in the upholstery of sports cars. This gaming furniture is made of perforated leather fabric which is a very nice touch for making the 300-pound chair more comfortable in terms of air circulation.