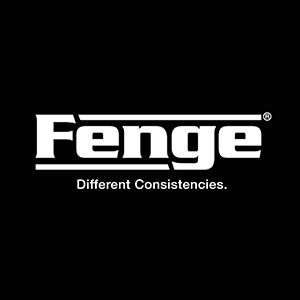 FENGE
Focus on your working space.
Need help?
Orders & Returns
CS Manager
Product Compliance
Terms & Policies
Refund policy
*Please note that the trial & return policy does NOT apply to promotion products on Autonomous site—and the warranty policy is guaranteed.

1. Top & frame warranty: 2 years
Motor warranty: 5 years
In case of panel damage, performance failure and other problems, consumers can choose to replace the parts. When re-issuing accessories, the seller will replace the products of the same model and specifications for consumers free of charge. 
If the customer chooses to return the goods, the seller will refund the purchase price at one time according to the invoice price and bear the return shipping cost. 
In case of man-made damage, consumers can choose to reissue accessories. The cost of replacement parts and freight shall be borne by the buyer.
2. Within the validity period of the promise, the seller is responsible for free replacement of products of the same model and specifications for consumers for products that cannot be used normally after repeated repairs, and the freight shall be borne by the seller. 
3. Full refund within 30 days (not installed) The return packing must be original packing. Other packing boxes are not accepted.
4. Return Process: After the buyer initiates the return, the seller sends the return label to the buyer within 2 working days, and the buyer prints the return label and pastes it on the outer box and returns it to UPS. After the seller confirms receipt of the goods, a full refund will be made to the buyer. 
5. Please check the integrity of all accessories and top before installation.
6. If the product needs to be returned, FENGE will provide a return label, but UPS door-to-door pickup requires customers to contact UPS themselves.
Note: The purpose of FENGE service is to let consumers place an order to buy products with confidence, and bring a brand new office life experience to buyers!
Shipping policy
Ships within 2 working days , free shipping 
Logistics: UPS, FEDEX,USPS
Estimated delivery in 3-5 days
Warranty policy
2 year warranty
See more
Autonomous x Fenge Limited e-popup store
Fenge is a company dedicated to a healthier work environment. This company provides a range of high-quality standing desk, chairs and accessories that you'd usually find in a home office. The Fenge standing desk lineup allows natural standing and sitting throughout the day are offered by these companies. Their desks are designed so that you can stand or sit naturally throughout the workday. By enhancing your body and mind through an upright position, Autonomous now offers you a way to access the best of the Fenge collection of height-adjustable desks that can enhance your daily life by renewing your zeal, energy, and vitality. If you would like to add any Fenge tools to your workplace so that it embodies energy and dynamism, Then head over and browse through our special Fenge collection available on our Autonomous online store.
FENGE flagship online store on Autonomous - Best products
Desk converters
A 22 lb capacity is available for the desktop converter 30 inches. While it is flat on your desk, you can use it very comfortably or raise it, depending on your preference. It is possible to raise the desktop to a height of 2.2 inches or 16 inches by pressing the lever. Another Fenge desk converter model is available in a two-tier 32-inch configuration from this brand. The second model comes with a gas spring, handle, keyboard tray, device holder, and non-slip feet. Laptops, dual monitors, and laptop-PC setups are all possible on the surface. Depending on your preference, from 4.3 inches to 19.8 inches can be adjusted. Three desktop converters are available, one of which has a keyboard tray and a 36-inch screen, so it's easy to use when seated in your office chair. Raising is possible from a minimum of four points 4.5 inches to a maximum of 20.1 inches. Besides the compact cable management system underneath, the sides have been redesigned with red accents.
Fenge standing desk: L-desk (Canada only)
The dimensions of this smaller L-shaped Fenge electric desk are 65.8 inches wide by 35.5 inches high by 29 inches to 48 inches deep. It features two spacious desktops and electric height adjustment and is perfect for most office and remote work. Its lifting speed is 18.7 inches, and it can support a maximum weight of 176 LBS. The Fenge electric standing desk features a two-button control panel that makes lifting or lowering the desktop easier. A hook is on either side of the desktop from which you can hang your headphones, backpack, and other accessories. This desk has a box hidden under the surface to conceal the cables connected to your PC desks, keeping the area underneath the desks clear. A unique feature of the desktop is its dual-surface construction: the two ends are made from laminated wood, and the center is made of white plastic. It appears inevitable that a motorized standing office desk always makes noise during its use. The noise becomes more intense with the higher capacity of the desk. When two motors work at full capacity, it can result in high decibel ratings. As you operate the standing desk in a quiet workplace environment, noise becomes a source of distraction. However, you can avoid this noise by buying a high-quality office desk with an electric system. There is no use for cheap electronics on the office desk.
Accessories
The no-assembly monitor stand features a draw and cable hook on one side. Available in oak and black colors, the monitor stand has an adjustable length, And you can even fit accessory holders on either side. The next option of office accessories is the ergonomic foot roller mat with anti-fatigue properties. With a cloth, you can easily clean the mat and ensure that it is safe and durable. You move the foot up and down on a removable roller bar to get the massaging effect. Comfort Floormat Balance Boards are also available at our store. These boards tilt 8.5 degrees and remain stable. It comes with a soft PU mat that you can put on top and two holes that make it easy to hang. The floor has four anti-slip rubber mats underneath.