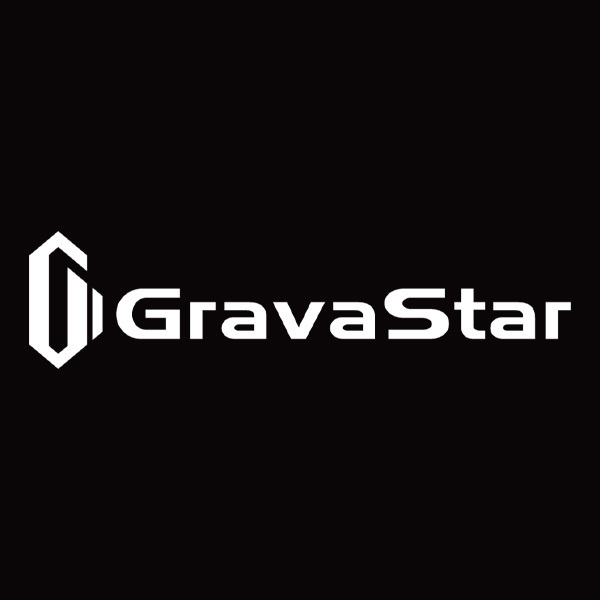 GravaStar
Design-driven, hyper-modern playable collectibles that don't compromise on sound quality.
Need help?
Orders & Returns
CS Manager
Product Compliance
About GravaStar
One-of-a-kind speakers like GravaStar are known for exceeding their customer's expectations by giving the greatest high-tech workplace accessories for guys. 2019 brought this iconic brand into existence by a group of creative visionaries that sought to merge design and technology to produce audio-engineering art that would deliver an immersive experience for its customers. For these items, the steampunk design has made them stand out above their competency, which has opened up a road in the technology business for them. Now Autonomous x GravaStar is here to solve all the gamer's sound problems.
GravaStar - How It Is Different
To put it another way: The GravaStar mecha sci-fi appearance has been motivating users to adopt it into their everyday life. Mecha concept drawings were Yong's hobby throughout his design career and the GravaStar items are based on classics like the Transformers, Gundam, and Star Wars universe. High quality, originality, and a strong sense of responsibility are GravaStar's three pillars of success. We'll examine the top Gravastar X Autonomous speakers for gaming and tell you all you need to know about them before you purchase them in the following evaluation. To learn more, keep reading.
Getting GravaStar Mars Speakers
The presentation of the GravaStar Mars Bluetooth Speakers is excellent. The GravaStar Bluetooth speaker, a USB Type-C power cable, and an aux audio wire are all included in the package. Since you first began using it, this gadget has shown you its full potential. It seems to be made of high-quality materials based on its appearance. A zinc alloy finish, available in a variety of colors, provides a durable exterior while yet allowing sound waves to reverberate inside the enclosure. With one glimpse, you know you're dealing with a high-end product. GravaStar Mars Pro appears like something out of a sci-fi film because of its esoteric design. Additionally, it has three metal legs to keep the GravaStar Mars Pro Bluetooth speaker firmly in place. If you need to take them with you, folding them up is a breeze. They may be tipped by folding any one or two legs, depending on how they are to be used in a certain situation. To prevent damage to the floor, the legs of the table are cushioned. Additionally, when fully unfurled, it is 7.4 inches tall and weighs about 30 pounds.
The GravaStar Venus Speakers
The GravaStar Venus is a futuristic-looking Bluetooth speaker with a robotic appearance. That's exactly what this loudspeaker achieves, owing to its bass from another dimension, "within a GravaStar space-time would be entirely halted creating an outward force". Indeed, the name and item are as well planned as the design itself. One of the most unique Bluetooth GravaStar speaker products on the market is the Venus. With its futuristic and otherworldly appearance, it has a zinc alloy body that can endure any kind of turbulence. With two speakers around four centimeters wide and 10W power, the sound is simultaneously emitted from both sides of the outside. Considering their little size, the speakers' powers are quite amazing.
The Warzone GravaStar Speaker
In comparison to the original Mars GravaStar speakers, this model offers improved sound quality and functionality. The three-legged robot structure seems ready to go on a mission to deliver you the highest sound quality you've ever heard in your whole life. Zinc alloy is used to construct the device's outer shell, giving it a tough appearance and ensuring that it will not be damaged if dropped. With this material, the music may reverberate throughout your body, reducing vibrations when you place a futuristic speaker on a flat surface. For an added touch of coolness, it comes with a variety of office-related accessories that may be attached to the body. It does, however, weigh more than seven pounds, which is too heavy for a device of this size and shape. This product may be lighter if all the attachments were removed, but it would remove the product's fun appeal.