Smart Products
Spider Bluetooth Speakers: Top Sci-Fi & Futuristic Speakers

Autonomous
|
Jan 25, 2022
2,462 Views
Do you want to shop a Bluetooth speakers for your productive and comtemporary working space? Look no further! Below products are some of the best spider Bluetooth speakers available in the markets in 2022:
1. Spider Bluetooth Speakers  - Gravastar Mars Pro
In order to produce a big sound in a small enclosure, the Gravastar Mars Pro speaker features two speakers and a passive bass radiator. There are six RGB lights, Bluetooth 5.0, and 15-hour battery life. Put it all together, and you have the brand-new Mars Pro spider Bluetooth speaker from Gravastar!
A little enclosure can produce a big sound from this futuristic Bluetooth speaker using a passive bass radiator and two-way speakers. In addition to compensating and tuning Low, Mid and High Frequencies independently, digital crossover utilizes DSP four-way processing so you can hear and enjoy music as the musician intended it.
Features of Spider Bluetooth Speaker
Shell made of zinc alloy allows sound waves to reverberate.
A sophisticated algorithmic acoustics system and 2.5" full-range speaker, and a 1" tweeter deliver crystal-clear & distortion-free sound.
There are 6 RGB Lights on the gravastar Bluetooth speaker.
The triangular support structure ensures stability.
Volume adjustments are simple & fun with the highly sensitive touch volume control.
The dual gravastar Bluetooth speaker on either side can be used thanks to TWS Bluetooth 5.0 technology simultaneously.
Battery life of 15 hours lets you take the party anywhere and play music anywhere.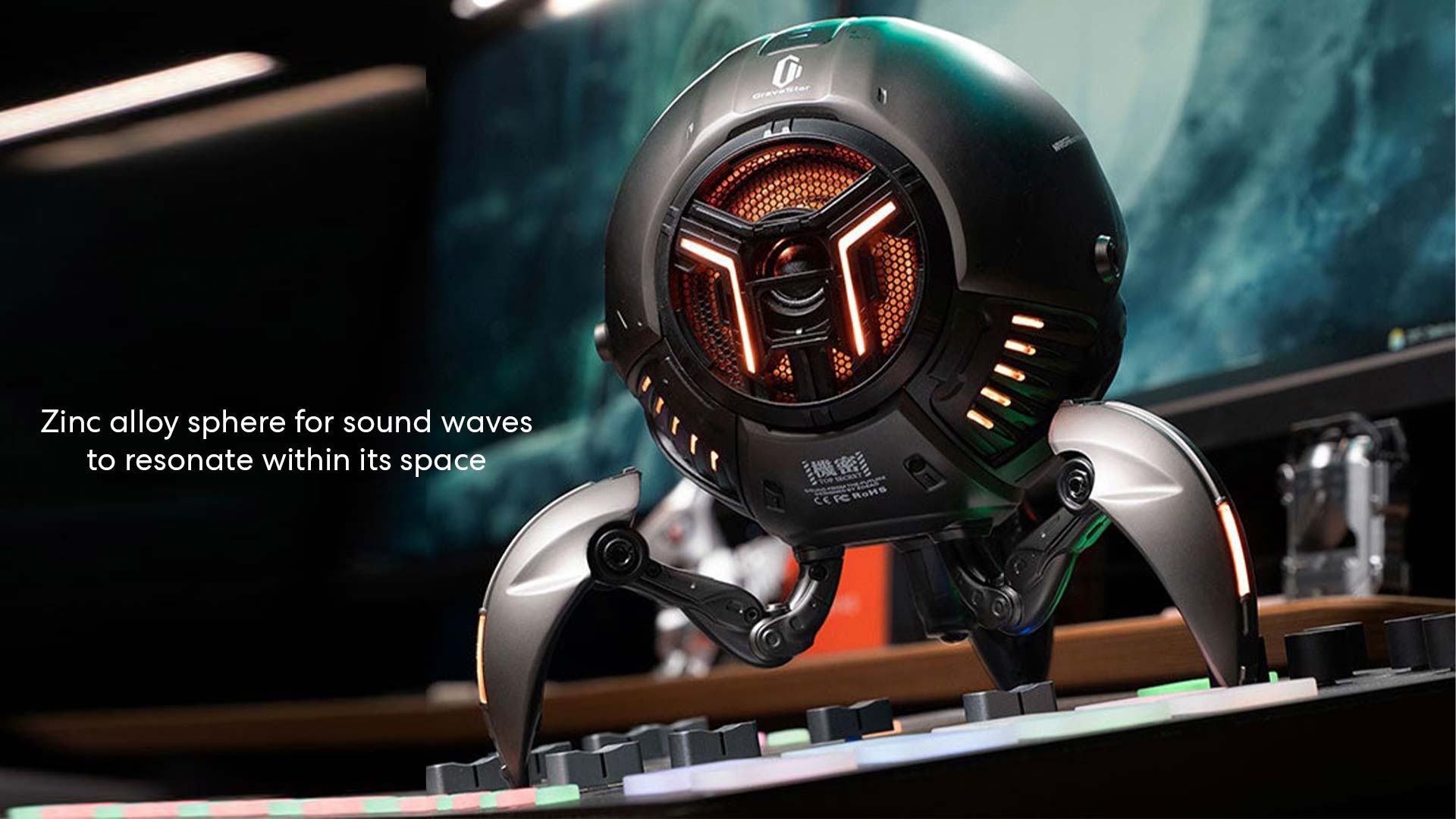 GravaStar Mars Pro Bluetooth Speaker
| | |
| --- | --- |
| Dimensions | 7.1"L x 7.9"W x 7.5"H x 5.55 lbs |
| Materials | Zinc alloy |
| Colors | Black, White |
| Battery life | Up to 15 hours |
| Power supply | 5V / 2A |
| Warranty | 1 year |
What the Gravastar Mars Pro Can Do for You
Gravastar's futuristic Bluetooth speaker has developed proprietary algorithms that offer deep basses, accurate midranges, crisp highs, and an equal-loudness contour to cater to audiophiles. You can "hear everything and feel it" thanks to the high clarity and punchy bass produced even at low volumes.
In addition to its new fully-ranged 2.5" RGB Bluetooth speaker, Mars Pro now has a 1" high-frequency tweeter and can output a maximum of 20W with a sensitivity of 86 dB. This specification allows you to feel a stronger bass at louder volumes and reduce sound distortion so you can feel your music just as much as you can hear it. You can feel this power at even the lowest volume level.
The speaker is remarkably stable, supported by a triangular structure and equipped with a shock-absorbing work from home gadgets design. The Gravastar Mars Pro Bluetooth speaker is made up of an alloy sphere made from quality zinc material. The result is sound waves that really resonate.
With the Dynamic 6 RGB lights, you can choose between two different modes based on the color options you want to display, where one mode allows you to pick one color to show while the other will gradually change the colors. With the stylish Mars Pro Speakers, you can blare your music away in a room that looks good and feels good in your e-sport setup.
The mars Pro speaker comes equipped with TWS Bluetooth V5.0 technology, enabling you to experience stereo sound even more powerfully. Volume adjustments with your other home office gadgets are easy and fun with this highly sensitive touchable control.
There's no need to stop the fun with your other high-tech desk accessories. Up to 15 hours of continuous playtime is possible with Mars Pro Bluetooth speaker's 8,000mAh rechargeable Li-ion battery.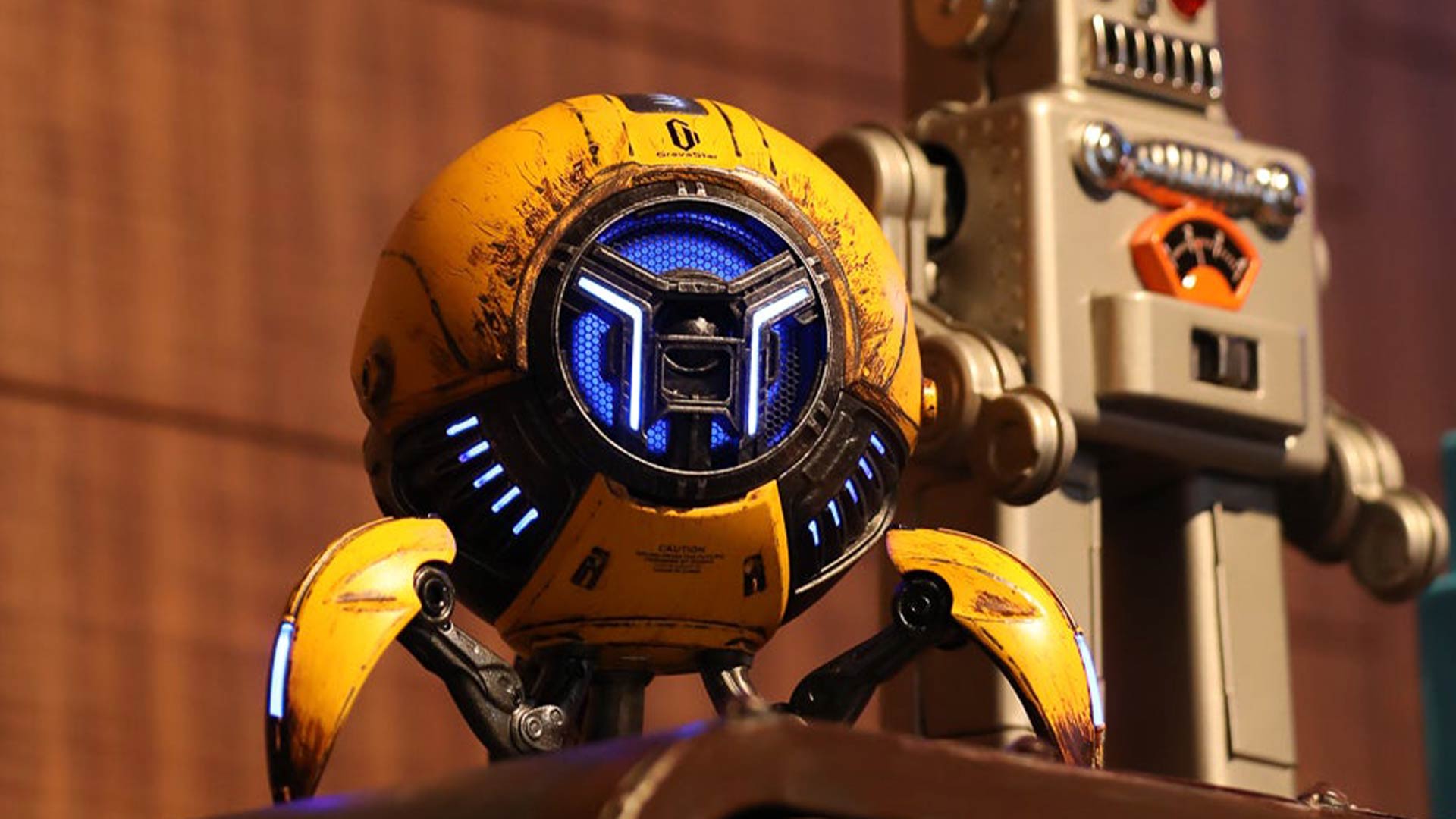 Gravastar Bluetooth Speaker
| | |
| --- | --- |
| Dimensions | 7.5"H x 7.8" L x 7.8" W x 2.9 lbs |
| Color | Yellow |
| Materials | Zinc alloy |
| Battery life | Up to 15 hours (with 65% volume) |
| Output power | 20W |
| Power supply | 5V/2A |
| Connectivity | Bluetooth 5.0 |
| Warranty | 1 year |
2. Dali Katch G2
The portable Katch G2 futuristic Bluetooth speaker is also functional in your living room thanks to its bundled adapter with UK, EU, and US plugs, as well as the retractable travel handle. This is a pricey piece but a real beauty, with a superb sound, impressive bass weight and good looks in spades. Even though it's the width of a paperback, this speaker packs a powerful punch in terms of sound quality.
3. Tribit Stormbox Micro
A Tribit Audio Stormbox Micro could easily blend in with almost any home decor, backpack or personal taste. There's a rubberized strap across the back, and two of them can be paired in stereo mode. It's the size of a stack of drinks coasters, IP67-rated, and makes a great gift.
The Tribit gravastar Bluetooth speaker delivers a lot of bass power. Close your eyes while listening to the speaker and you'll imagine a larger product; it does remarkably well despite its small size, which is a limitation.
4. Bang & Olufsen Beosound A1
Its innovative design makes Bang & Olufsen stand out. The Danish electronics specialist's products are wheels-shaped wireless speakers, butterfly-shaped TVs, and an 8200-watt monolithic speaker with 18 drivers. Some speakers sold by B&O are considered to be "premium" and "innovative," - and the B&O Beosound A1 (2nd Gen) wireless speaker is not an exception. Besides supporting Qualcomm's latest Bluetooth 5.1 codec, the A1 comes with Alexa.
5. Sonos Roam
Are you looking for a portable Sonos speaker? The Sonos Roam is the company's first battery-powered, truly portable speaker (the 2019 Sonos Move is also portable but weighs a lot more than the Roam at 3kg).
In addition to its stand-alone Bluetooth functionality, the Roam is designed to integrate seamlessly into the multi-room ecosystem. Sonos' Trueplay feature, which uses a built-in microphone to tune bass and treble to fit your surroundings, supports AirPlay 2 and voice controls.
6. Marshall Kilburn II
Marshall Kilburn II spider Bluetooth speaker will be the perfect companion to those planning to take a portable speaker to a party outdoors. Updated from the predecessor, it was a smash hit. You'll get a well-rounded sound and a retro-inspired design.
Although the bass can be muddy at times, it's great for playing guitar music, and its portability means that it's easy to take on the road with you. Although it is heavy at 2.49Kgs, you can feel the weight.
Compared to its predecessor, the Kilburn II provides better sound quality. Its loudness makes the speaker ideal for festivals and parties due to its loudness. You can tailor the sound according to your tastes using the bass and treble controls.
7. Google Nest Audio
Compared to the usual Google Home smart speakers, the Google Nest Audio is a significant upgrade. Nest Audio spider Bluetooth speaker doesn't deliver the performance leap we expected over Google's Home speakers.
Although it doesn't work great as a smart speaker, the good microphones and clear voice output certainly make it an excellent option for listening to background music. The Nest has 75% more volume and 50% more bass than the Google Home. We like Nest Audio's overall sound quality. It certainly has a strong bass, but it is not overpowering.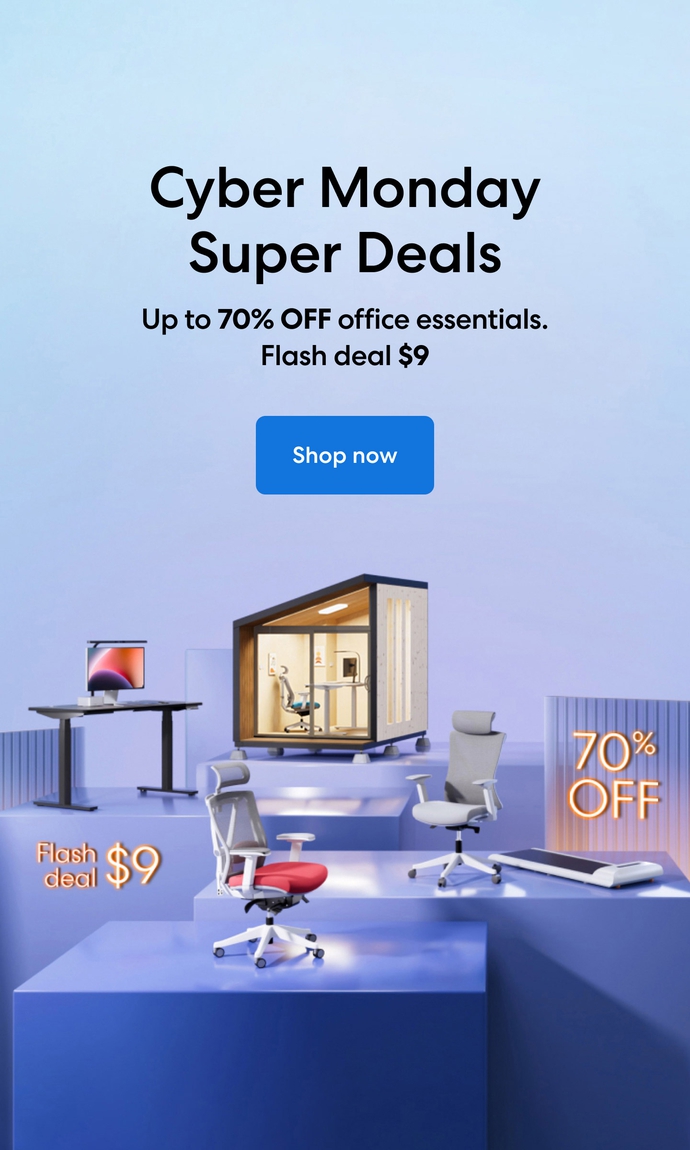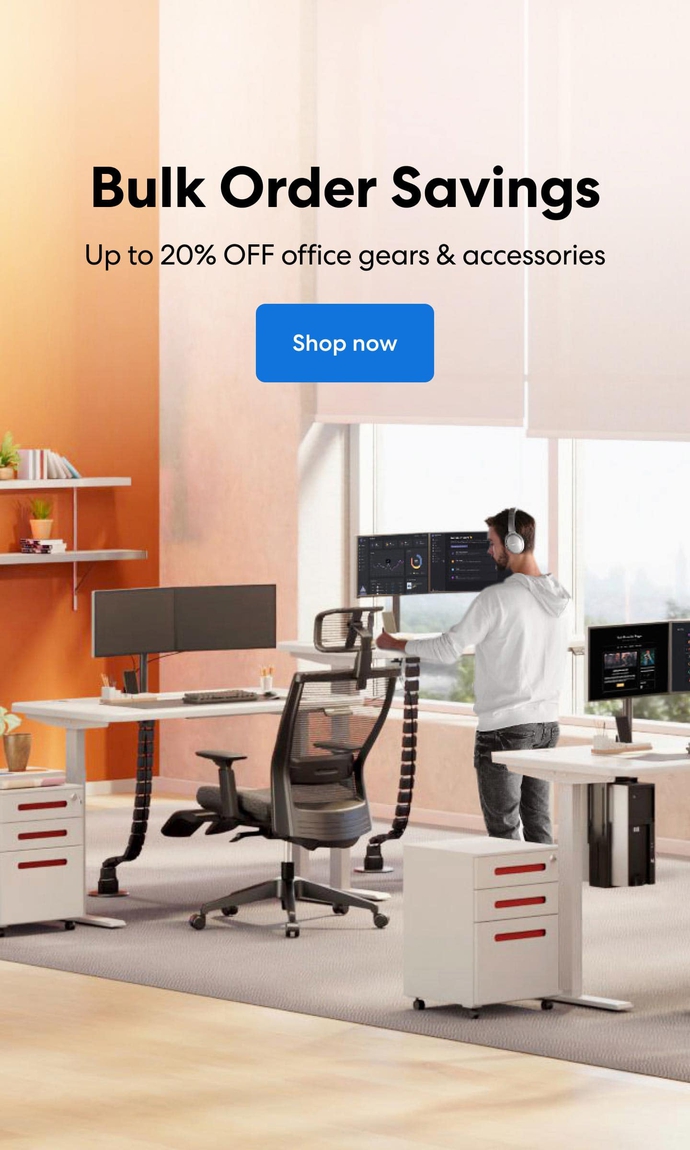 Subcribe newsletter and get $100 OFF.
Receive product updates, special offers, ergo tips, and inspiration form our team.