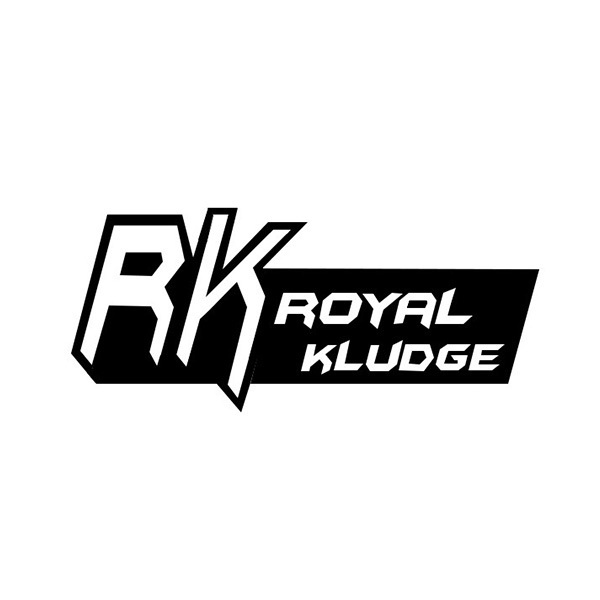 Royal Kludge
Focus on bringing the latest features on a budget.
Need help?
Orders & Returns
CS Manager
Product Compliance
Royal Kludge x Autonomous Collaboration
One of the nicest things about Royal Kludge is the fact that their costs appear to remain precisely the appropriate amount for both computer and gaming customers. If the keyboards are excellent enough, they'll always be within your price range, which is a wonderful thing. Tons of Features – When it comes to features and specifications, Royal Kludge has a lot to offer. The Royal Kludge keyboards include everything you could possibly want in a keyboard, regardless of your intended use, including Bluetooth, USB, RGB, ergonomic layouts, multimedia buttons, and more. Exceptional Keycaps made of ABS are often seen on low-priced keyboards. In contrast, Royal Kludge goes the additional mile and provides high-quality Doubleshot Backlit keycaps that are slick and sleek, textured, and terrific to press. Playing around with them on the keyboard is going to be a lot of fun. It is one of the most important characteristics of gaming keyboards to have backlighting. Keyboards with lighted keys have several additional advantages. In order to make their keyboards suitable for gamers, Royal Kludge employs RGB and LED illumination. It's a significant question mark on most low-cost keyboards since their bodies are composed of low-quality plastic that is prone to flexing. Royal Kludge keyboards are well-known for their solid construction and lack of flex in their strong designs. As a result, they'll serve you well for a long time.
Are you thinking of investing in a new mechanical keyboard? You may have noticed a lot of mentions of the Royal Kludge on the internet. It's always a good idea to conduct some study before doing anything new. So, as a keyboard maker, it's a good idea to check out the company's keyboards and peripherals. However, there is still a lingering doubt. Is Royal Kludge a decent keyboard manufacturer? It's a given that they do. There is a wide selection of ergonomic keyboards in the Royal Kludge x Autonomous series.
Why Use A Royal Kludge Keyboard
The purpose of the Royal Kludge ergonomic keyboard is to make work more productive and less taxing on the user's body. Despite their resemblance to conventional keyboards, the newer models' shapes, sizes, and designs vary somewhat. These keyboards vary from others in that they aid in proper hand positioning when typing, hence reducing wrist fatigue. You weren't intended to use a regular keyboard. Pain, exhaustion, and even damage may result from overuse. Employers lose a lot of time and money because of them. After reading these ergonomic keyboard perks, you'll know how to change things around. As a result, ergonomic keyboards from Royal Kludge have revolutionized workplace efficiency, reducing injuries and preventing weariness. To get you started, here are seven of the best ergonomic keyboard features.
Ergonomic Keyboards Improve Comfort
Maybe you're questioning whether or not your conventional keyboard is truly that horrible. It's best to lay your fingertips on the keys as though you were ready to start typing if possible. Now, take a few deep breaths and let your shoulders and hands relax. The RK gaming keyboard is also a very favorite of the users. If you are a huge gamer who is looking for an ergonomic keyboard for better gaming. Go for RK gaming. However, here is a guide-to-a-pro-gaming-setup by Autonomous.
No Typing Injuries
It is possible to inflict major harm by doing the same abnormal actions over and over again. The carpal tunnel is a one-inch-wide channel in the wrist. There are two arches on each side of your palm that are made of carpal bones and a ligament. The carpal nerve is shielded by these parts, although it's a very crowded and constrained space. Carpal tunnel syndrome is a common result of repetitive wrist flexion and extension.
Boost Productivity
You can't be your most productive self if typing on a tired keyboard slows you down. If your workers are paid to do a job, yet they are hindered by pain or frustration, you are losing money. Royal Kludge improved productivity is one of the advantages of using an ergonomic keyboard. An ergonomic keyboard is a must-have if you want to be more productive at work.