Smart Products
22 Ergonomic Desk and Chair Combos 2023 - Perfect Pairing!

Autonomous
|
Oct 24, 2022
5,726 Views
People often underestimate the need for a wonderful ergonomic chair and desk combo. Even though they may spend hours working in front of a computer, they often don't think about the items they need to make their job more comfortable.
As an office worker, you're probably wondering how buying a desk and chair combo might be helpful. Read on and find out everything you need to know on the subject.
Top 22 Best Ergonomic Chair & Desk Combos
To find a good set that includes an ergonomic chair and a desk, you need to evaluate different options. Once you have a list, you can compare combos and choose the one that fits your needs. 
You need to consider two main aspects: specific properties and cost. In other words, you need to determine if the set includes what you're looking for in terms of dimensions, ergonomic features, etc. Additionally, you have to guarantee that you can pay for it. If you want to find the best combo, check out the following list.
1. Autonomous' SmartDesk Core and ErgoChair Pro
Although finding a good ergonomic desk and chair combo for your workplace can be hard, Autonomous is one of the most popular brands to check out. 
The SmartDesk Core and the ErgoChair Pro are two of Autonomous' most famous products and an incredible ergonomic desk and chair set option. The desk has a solid steel frame and a dual motor that you can use to change its position.
On the other hand, the ErgoChair Pro is completely customizable. You can adjust the armrest, head tilt, and height. Additionally, its seat is very comfortable, and the design is unique and modern.
While the desk offers a five-year warranty, the chair offers one year. Thus, you can rest assured that if you're not content with the products, you can contact the company. 
2. Autonomous' SmartDesk Pro and ErgoChair Plus
Among all chairs and desks you can find in the Autonomous catalog, the SmartDesk Pro and the ErgoChair Plus are high-quality models that you can't miss if you're comparing sets.
You can pick the color you want your chair to be among different options. The model encourages natural mobility due to its design, and it includes specific support for your spine, making it an option with top ergonomic features.
Furthermore, the desk has four settings for you to choose from and has a natural wood top finish. With a solid steel frame and a seven-year warranty, it's a sturdy and reliable option.
3. Autonomous SmartDesk Connect + ErgoChair Recline
The Autonomous SmartDesk Connect is one of the latest additions to the SmartDesk family by Autonomous. It has all the features you liked from the regular options, but it now includes an app that allows you to connect your desk to your phone, allowing you to control it conveniently no matter where you are in the room.
The standing desk connect can be an excellent choice for those interested in building a modern and smart home office.
This adjustable standing desk works best with a reclining ergonomic chair. The ErgoChair Recline happens to include several adjustments that can help you be as comfortable as possible throughout the day. It also has extra features such as a headrest and a footrest, allowing you to sit back and relax whenever you feel like taking a break.
This desk and chair set are one of the best options due to the many ergonomic functions it compiles. Hence, if you're often struggling with physical complaints or with maintaining your focus on a determined activity, perhaps what you need is a drastic change of environment, which this computer chair and desk can easily provide.
4. Autonomous SmartDesk Corner + AvoChair + ErgoStool
If you want to build two different workstations in the same room, perhaps you should take a look at this ergonomic desk and chair set. It can be the right option for couples who would like to build a workstation to work together in the same room.
The AvoChair is a comfortable and stylish eco-friendly office chair that includes several adjustment features that can help you maintain yourself as comfortable as possible throughout the day. Additionally, you can be sure that your partner will be able to work comfortably thanks to the ErgoStool. This ergonomic stool has been equipped with top-notch traction, making it possible to use it on plenty of surfaces without losing balance. Plus, it allows you to move freely in your workstation, making it a perfect option for those that dislike sitting still on their office chairs.
All of the pieces of furniture included in this chair and desk combo look harmonious next to each other. Plus, they're quite functional and will help you build a workstation that's comfortable for you and your partner.
5. EUREKA IM63 Curved Desk + KERDOM Comfy Swivel Task Chair
The EUREKA IM63 Curved Desk and the KERDOM Comfy Swivel Task Chair will make a great desk and chair set for small offices. People who admire minimalistic décor admire the EUREKA IM63 Curved Desk.
This small standing desk is available in two aesthetic colors, features a solid steel frame, and has a good range of electrical height adjustments. Above all, its 265 lbs weight capacity makes it bear a lot of weight.
If we talk about the task chair, it is available in seven different colors, so you can easily decide which one will be the best for your office. Overall, its mesh back and ergonomic seat makes it durable for an extended period. So, together, this compact desk and the swivel chair will make a great pair. 
6. EUREKA Ultra Long Standing Desk + KERDOM Office Chair: Waterfall Seat Edge
The EUREKA Ultra Long Standing Desk Pro is yet another compact desk that will be great for a small office. If you couple it with the KERDOM Office Chair that has a waterfall seat edge, it will become a great desk and chair combo.
If you think of ergonomics, you don't need to worry about that in this computer desk and chair set, as both are ergonomically designed to offer the utmost comfort to its user. The chair features a mesh back, so it will not only provide a breathable work experience but will also make your workspace look better.
If we talk about the desk, this compact desk's massive 310lbs weight capacity makes it an ideal choice. Since the desk is available in three different colors and the chair comes in black and white colors, you can create your favorite color combination quite easily. 
7. EUREKA 60" L-shaped Standing Desk: Programmable Keypad + Gaming Chair GX5 Series
If you are planning a workstation in the corner of your room, you may consider the EUREKA 60" L-Shaped Standing Desk and EUREKA ERGONOMIC GX5 Series Gaming Chair desk chair combo. The desk is a left-handed l-shaped desk that comes with a programmable keypad to adjust its height.
If we talk about the chair, it has a tall back and features a comfortable headrest. If you love having a racing car-style seat, it will be better if you go for this computer desk and chair set. Gamers usually prefer this option.
8. EUREKA ERGONOMIC Computer Desk L60: Left Side, Pink + GE300 Gaming Chair
Are you a girly gamer who is planning to have a gaming station with a pink theme? If yes, you may consider the EUREKA ERGONOMIC L60 Computer Desk and EUREKA ERGONOMIC GE300 Breathable Ergonomic Chair combo.
The unique thing about this computer desk is that it comes with a built-in keyboard tray, so those of you who were looking for a desk chair combo having a computer desk with a keyboard tray can consider this set. Overall, those people who are inspired by industrial office design will love adopting this set.
9. Northread CompactDesk: Programmable Keypad + Game Chair: Lumbar Support
You will admire this desk and chair set if you are a fan of style and minimalism. This Northread Game Chair is designed to have a racing car-style seat back and is covered in PU leather. Since it comes with an extendable footrest, you will admire the comfort you gain while sitting.
Just like the chair, the Northread CompactDesk is ideal for your office work too. Its small size makes it easier for the desk to accommodate in any office space. So, overall, it can be a considerable set. 
10. Northread Smart CompactDesk: Touchscreen + Mid Back Swivel Black Desk Chair
The Northread Smart CompactDesk and Northread Ergonomic Mid Back Swivel Chair are ideal for office workers looking for a compact yet airy work experience. Since the desk comes with an under-desk drawer, you can easily accommodate your office accessories.
People who love the idea of having a glass tabletop will admire this standing desk. Overall, if you make a combo of a black standing desk of this variant and the black desk chair, you will be able to design one of the most aesthetically pleasing office décors.
11. Skyline Decor Mid Century Combo
12. Skyline Decor 2-drawer Wood Writing Desk and Leather Office Chair Combo
13. Skyline Décor Dark Brown Folding Desk and Drafting Chair Combo
14. Techni Mobili L-Shaped Glass Top Computer Desk and Medium Back Office Chair Combo
15. Latitude Run's Reversible Chair and Desk Combo
Another great ergonomic desk and chair set is the one by Latitude Run. Buying it gives you a set that can be quickly and easily assembled.
The set has a modern appearance that goes well with any decoration style. This desk has a large surface, so you can comfortably use it to accommodate your computers and documents.
Moreover, it includes a side bookshelf that you can use for books or documents. The top is made of wood, while the base's primary material is sturdy iron. 
The mesh office chair included in the set is black, and it's very comfortable. It can support up to 200 pounds, making it a very reliable sitting spot. To use the set, you need to fully assemble it. Therefore, consider that before buying it because you have to pay attention to the instructions. Here is one of the best computer chair and desk you must own.
16. Red Barrel Studio's Hillsdale L-shaped Desk and Chair Set
The brand Red Barrel Studio is one of the best at making a top-quality ergonomic desk and chair combo. One of their best models is the Hillsdale set, which includes an L-shaped desk and a chair.
The desk is made of manufactured wood and has a finished back. Additionally, it includes several drawers and two exterior shelves for you to store different things. 
Buying the Hillsdale ergonomic desk and chair set not only gives you a great, spacious desk, but also a very comfortable computer chair. It's upholstered and made of steel, and its ergonomic properties make it the perfect sitting spot if you need to spend long hours working.
17. Desk and Chair Set by 39F Inc
Another best computer chair and desk option is from 39F Inc. Not everyone wants a big ergonomic desk and chair combo. Sometimes, you just want something small and functional. Fortunately, the set by 39F Inc is the ideal option for that.
The chair has a pneumatic seat-height adjustment, which is why it's completely customizable. At the same time, it's made of great mesh material so you can feel cool while you sit down. 
Some chairs are made of materials that aren't very long-lasting, but that's not the case when you evaluate the one by 39F Inc. Since the ergonomic desk chair is made of mesh, it can last a long time without suffering any damages.
The desk has a rectangular shape and it's designed for you to write and comfortably accommodate all your items on it. It includes one exterior shelf and you can use it to put books and documents or to simply add decorations to your workspace.
19. Edgerton Credenza Desk and Chair Set by Greyleigh
The combo by Greyleigh is one of the most incredible ones you can buy if you want the best ergonomic chair & desk. 
Not every ergonomic desk and chair set can add a beautiful and modern look to your workspace. However, the set by Greyleigh is so contemporary that it makes your surroundings have an industrial style while also appearing elegant and luxurious.
The set includes a rectangular credenza desk with one free-standing cabinet. It's made of manufactured wood and it has a lot of space for you to use. Even though it's a great model, you might also want to check out the standing desk, the L-shaped standing desk, or the home-standing desk.
Furthermore, the chair is made of steel and can give you a very comfortable seat. It has a beautiful washed gray color that can make even the simplest workspaces look immediately more stylish.
20. Everly Queen's Ogara Desk and Chair Set
The final recommendation from the best ergonomic computer chair and desk list is Everly Queen's Ogara set. It doesn't matter if you have tons of papers to organize for your work or an unfinished list of to-dos. An incredible ergonomic chair & desk combo such as the set by Everly Queen might be just what you need.
If you buy it, you get a rectangular writing desk with a golden base and a finished back. The desk includes three drawers, which make it ideal if you need it to store papers or other documents.
You might be amazed at the chair's beautiful ivory color and golden frame. However, the best part is that it's manufactured with wood and is very sturdy. It supports up to 180 pounds and it's very comfortable as well.
21. Gold Flamingo's Clint Desk and Chair Set
As an office worker, you need to find the best ergonomic chair & desk for your workspace. Besides aiming for ergonomic properties, getting a beautiful combo might also help you embellish your surroundings and boost your productivity.
If that's what you're looking for, the Clint Desk and Chair by Golden Flamingo is an excellent choice for an ergonomic desk and chair set. The desk is made of wood and it has an iron base, making it a sturdy model that's reliable even if you have several things on top of it.
It's a beautiful and rectangular writing desk with a golden base and a white finish. Additionally, it has drawers so you can store different small things inside of it.
The chair is made of both manufactured and solid wood, and it's filled with foam to give you a comfortable sitting spot. It supports up to 100 pounds and has a beautiful design - it's ivory-colored with a golden base.
22. Desk and Chair Set by Williston Forge
To complete your workspace with a one-of-a-kind ergonomic desk and chair set, you should check out Williston Forge's set.
The desk is unique because of its rustic look. If you prefer something with a picturesque appearance, you might love this model. It's made of a solid and manufactured look and has an oak finish.
Furthermore, the desk's base is made of metal and resembles black chains. Its appearance might give your surroundings an entirely different feel. 
On the other hand, the chair is black and upholstered. However, it's not the best if you want to buy an ergonomic chair, so keep that in mind if you're interested in purchasing the combo.
The Importance of Having a Good Office Chair
Millions of people all over the world spend many hours sitting and working. In many cases, you might sit from six to 10 hours per day because you want to make sure you complete all the tasks and comply with the job's deadlines. Consequently, an office ergonomic chair is an essential part of your work life.
Sometimes, you might not be aware of the importance of having an ergonomic desk chair. The truth is that spending so much time sitting in a chair with poor quality can provoke severe health issues, and it puts you at risk of suffering from back pain.
When you have a proper ergonomic desk chair, you can sit for long hours and your back can feel completely relaxed. Working can be one of the best parts of your day because you don't have to feel any tension.
How a Good Desk Can Help You
Besides a good ergonomic desk chair, you also need a proper desk to have the best surroundings each time you sit to do your job.  
Basic workspace conditions include a desk because you need a flat surface to work on. Therefore, a desk needs to have enough space for you to arrange your keyboard, laptop, documents, and other things you need to work on. 
If you don't have a desk, your work hours might be uncomfortable. That could make you demotivated each time you sit because you can't move properly, write or type without having issues.
Why a Chair & Desk Combo is Convenient?
Since you need a good chair and a proper desk, you might be looking for the best deals to get both and set up your ergonomic workspace. 
In that case, an ergonomic desk and chair set is a convenient option for two reasons: first, you can get items of top quality, and second, you might find a good deal and spend less money than if you were to buy the items separately. 
Pros and Cons of Buying an Ergonomic Chair & Desk Combo
Every choice has its pros and cons. Therefore, buying an ergonomic desk and chair set also includes benefits and disadvantages. Check them out:
Pros:
A set might help you save money.
An ergonomic desk and chair set can help you work without pain during many hours.
You can use it to embellish your surroundings.
Cons:
Although it can be cheaper, you still need to invest money to buy it.
You have to spend time deciding which option is the best one.
Chair and Desk Out-of-Sync – Looks Beautiful But Isn't Functional
We all have different tastes when it comes to furniture. However, when it comes to building a functional office, it is important to take into account certain principles if you want to make sure that your comfort isn't compromised once you get to use your workstation.
For that reason, here we have some tips you should take into account before buying an ergonomic desk and chair set. After all, not everything that shines is gold.
Make sure that the desk has an appropriate height for your body proportions. While your office chair can easily fix this, it is important not to forget that your desk is the main piece of furniture in your room.

Your monitor shouldn't be higher or lower than your eye level. If you place your display(s) incorrectly, you will be forced to move your neck in strange ways, contributing to your discomfort in the process.

Your keyboard shouldn't be too high. It is always recommended to place your keyboard at a relatively low height so you can place your hands comfortably while typing. The correct height could be around the armrest height, allowing you to place your arms at a perpendicular angle regarding the floor.

You should adjust your seat height based on your body proportions, not your desk's height. Otherwise, your comfort would be compromised, and you would be unable to sit while working comfortably.
The reason for the existence of desk and chair sets is that both pieces of furniture must be synced so the user can be comfortable and supported at all times. If one of the elements is out of place, it can lead to serious physical problems in the long term.
Things to Consider When Buying Desk and Chair Set
Now that you know why you should make sure that your computer chair and desk should be in harmony with each other, it is time to know how to get the best deal on both of these pieces of furniture. We'll give you some essential tips that you should take into account while buying an office desk or an office chair.
1. Office desk
Firstly, an office desk should have the right size for the area where you'll place it. Hence, we recommend you measure the room where you'll build your home office to confirm how big your desk can be.
People with enclosed spaces can take advantage of an L-shaped adjustable desk, as it allows the user to modify the height even if it is placed on a corner. Additionally, office desks have a height of 73-76cm, but adjustable options can go beyond these dimensions. You can adapt them to whatever you feel it's convenient for you.
You should also consider other elements, including:
Storage space

: Some desks have storage space (cabinets, drawers, cubbies) options available. This extra space can be helpful if you're often struggling to keep your workstation organized.

Material

: MDF, laminated particle wood, and many other materials are available out there. You may also find metal desks that can be more durable.
2. Office chair
If you're trying to find the most comfortable office chair, you can do so if you take into account the following factors:
Adjustability

: You should be able to adjust the seat height, lumbar support, and armrest height so you can adapt the chair to your body proportions. There are more adjustability features available depending on the brand and chair model.

Material

: Some chairs are made of leather, while others are made of fabric or even mesh. Either option can be great for different reasons. For instance, leather tends to be quite comfortable and easy to clean, while mesh can help you be as fresh as possible throughout the day.
These are some of the essential aspects to take into account while buying an office chair. Still, testing the chair for a while can help you find out whether it is a good option for you or not.
Keynote Takeaways
Buying an ergonomic chair and desk combo might be a great choice if you know which one to pick. The process can be challenging at first because you have to evaluate different options and compare costs. However, now that you have a list, examine the sets' features and purchase your favorite!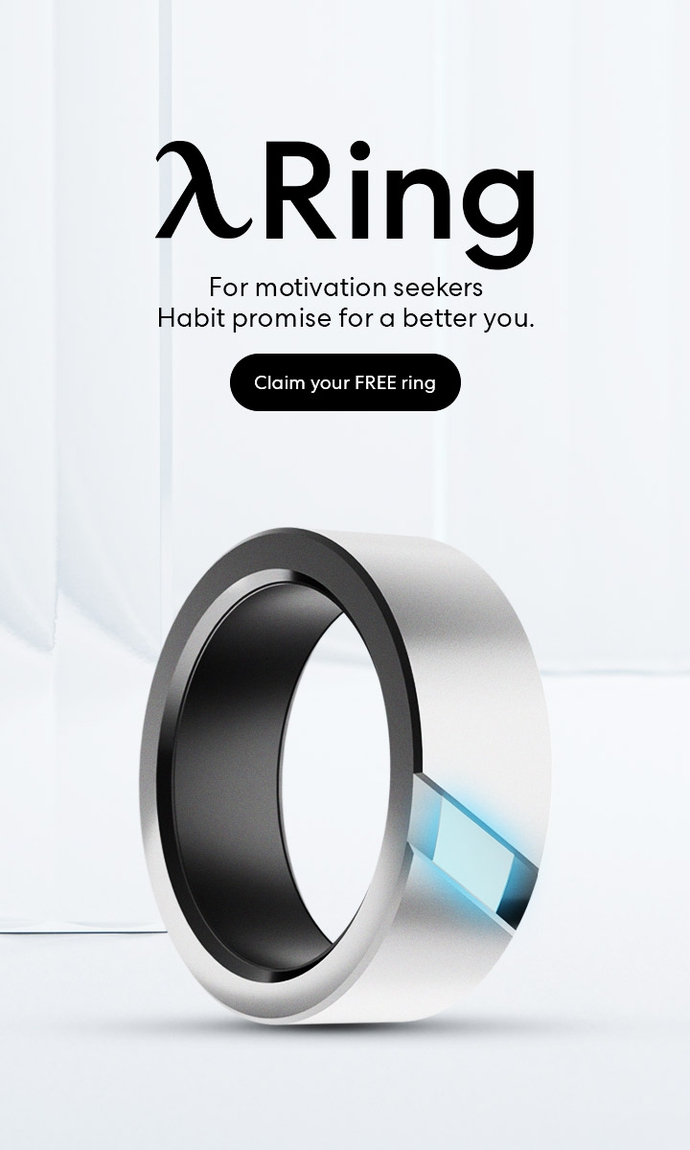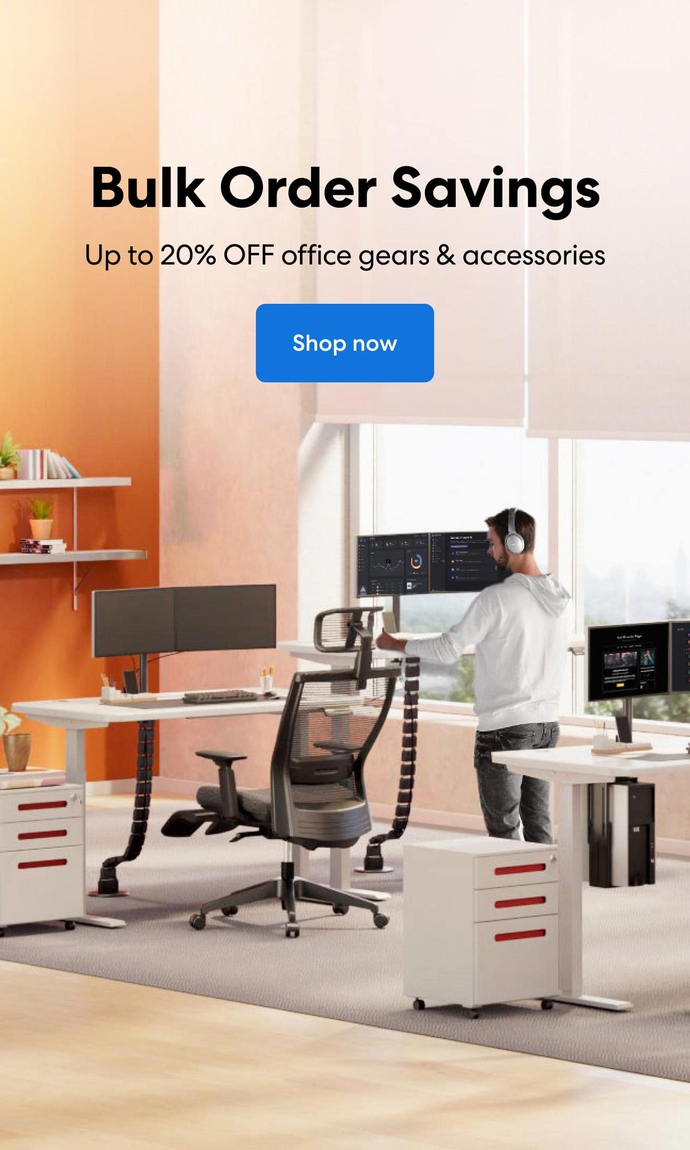 Subcribe newsletter and get $100 OFF.
Receive product updates, special offers, ergo tips, and inspiration form our team.