Job fairs can be the ticket to your career. They are super beneficial and can lead you on the path you want. Plus, virtual job fairs connect you with employers both near and far to maximize your opportunities. Of course, like job interviews, some people get unwanted nerves. To ensure that you are prepared and the best you can be, we have laid out each virtual job fair tip we think you need to succeed.
What Is a Virtual Career Fair?
A virtual career fair is much like an in-person career fair in that it happens in real-time and connects job seekers with employers. The main difference is that it takes place online. Not all the jobs of an online job fair are work-from-home offerings. However, if a sponsor chooses to do an online job fair over an in-person one, they probably target a certain demographic of tech-savvy people who would prefer to stay online.
Most - if not all - virtual career fairs are free. Therefore, if you encounter that there is a price to meet with an employer, it is most likely a scam.
How Does a Virtual Career Fair Work?
An online job fair can range from the most basic presentation to the most elaborate. Many virtual job fairs have a website with a list of all participating employers alongside links to communicate with them. Other job fairs may be very elaborate with graphics of a virtual convention center containing all the employers' booths. No matter what, the fair always provides you with a link or a way to communicate with potential employers.
Like in-person job fairs, you can peruse and go through the fair at your own pace. However, keep in mind that there may be specific times for different events, such as webinars, chatrooms, and virtual presentations.
The method in which you communicate with employers may be different for each job fair. You can often video chat with an employer and talk with them face-to-face or screen to screen. You may also web chat or email.
Virtual career fairs are unique because you have to register beforehand. Another feature is that the fair may ask that you provide your resume and fill out a questionnaire. It can then match you with some of the employers that are participating, making your job search a bit easier.
Ultimately, the online job fair has a way of letting you know each employer's job openings. You may also be able to get their contact information to follow up and apply for a position. If not, then you can always ask the employer yourself.
Pros and Cons of Virtual Job Fairs
Meet employers without leaving home
Be introduced to employers headquartered all over the world
Network and mingle
Open career opportunities
Usually have high attendance of employers
Online interviews are not the same as face-to-face
May be difficult if you are not tech-savvy
12 Tips for Career Fairs
When looking for a job, there is a certain virtual meeting etiquette you must follow. These rules have not really changed over the years, but virtual job fairs have switched up the game a bit. Let's take a look at 12 tips for career fairs and succeeding with potential employers.
1. Register Ahead
Most online job fairs require you to register ahead of time. Be sure to mark your calendar for the big day and register all your credentials beforehand. Plus, if you register early, you get a leg up because you can take note of all the employers attending.
2. Prepare Your Resume
Before the fair and submitting it, you should give it a quick glance and review that it is up to date. This is quite possibly an essential part of getting a job because it highlights all your skills and past experiences. Make sure that it mentions all the best parts of your career.
When preparing your resume, it is a good idea to save it in multiple formats. We recommend keeping it as a PDF for a smoother upload, but some employers may require it in a different way. Typically, you can find the information before the online job fair.
Finally, make sure that you are updating your resume with plenty of time beforehand. Doing it 10 minutes before is not the most efficient way and can have you leaving important info out or adding unappealing grammar mistakes. Take the time and ensure that your resume is good to go.
3. Do Some Research
After registering for the online job fair, you are going to get a list of all the attending employers. Use this to your advantage and do some research on companies you are interested in. Look for things like company culture, values, and skills required. With this information, you can make questions for employers, which they love to hear.
4. Prepare Some Responses and Questions
Use the information gathered in the previous virtual job fair tip to ask questions. Employers like hearing candidates that are interested in their work environment and how the job really works. It shows you interest, which in turn makes employers interested in you for hire.
Besides questions, you should also prepare a pitch or some basic information about you that lays some groundwork. Think about what to say about yourself, your skills, what you bring to the table. When doing this on the spot, you may not include all your specialties, and you may sound unsure of yourself or unprepared. Take time before the fair to prepare a sort of stump speech about yourself.
5. Ensure that Your Tech Is Up to Gear
Since it is an online job fair, you should always test your technology before logging on. Do this about one or two days before so that you can get any tech help you may need. If you do not do this, then all the preparation work goes down the drain.
Make sure that your camera and microphone work properly. Also, ensure that your keyboard is up to speed, as you may be communicating via webchat in real-time. Plus, if you are using a laptop, verify that it is fully charged and ready to go.
6. Dress Professionally
Like a regular job fair, you should dress to impress. Wearing professional clothing shows your preparedness and willingness to work in an efficient environment. Even if it is all online, you may have a video chat with an employer, and they can see what you wear. Ultimately, treat this fair as if it were any other.
Some dress recommendations include dress pants, khakis, or a skirt. A button-down long-sleeve shirt, a blouse, or a sweater set all look good for this type of environment. You may even opt for a professional business dress.
7. Find a Space with No Interruptions
Since you may be talking with employers via video chat or even over the phone, you should find a silent space free of distractions. It is very unprofessional to be in a job interview and have multiple distractions get in the way. The employer can get frustrated, and it ultimately makes you look unprepared and distracted. Thus, find an area where you can talk freely without disruptions.
8. Have Confidence in Body Language and Speech
A big virtual job fair tip is to have some confidence in yourself and show it in your body language and speech. Body language is critical when conducting a video call. Be aware of how you present yourself. Sit up straight, avoid too many distracting hand motions, and maintain good eye contact—especially since everything is through a camera.
As for the way you speak, have some confidence. This goes for both virtual and in-person interviews. Do not talk too loudly but have some self-reliance when speaking coherently to present yourself and your skills. As always, never interrupt the employer and always act cordially.
9. Use Professional Written Language
Instead of video calls, you may find yourself in a web chat or email chain with a potential employer. If this is the case, do not use unprofessional communication that you may use when texting or emailing friends. Complete sentences, grammar, and avoidance of emoticons are all crucial in upholding professional written communication.
10. Take Notes
When doing a video call or participating in an online presentation, do not be afraid of taking notes. In fact, employers may take notice of this and see that you are really interested and invested in learning more. Have a notebook next to your computer with a pen to jot some things down. However, be careful not to seem too distracted with your note taking. You should still be diligent with the conversations.
11. Contact Information and Ask Questions
Towards the end of your conversation, ask questions. This has already been mentioned multiple times, but it is that important. Employers love when you ask questions and show concern in their work environment. Plus, stand out questions make you stand out among the mix of applicants.
Once you ask your stellar questions, also be sure to ask for contact information. The fair may already provide their info, but it is never bad to ask and ensure that it is correct.
12. Follow Up (Even If It's Just a Thank You Note)
After the fair, it is a great idea to follow up with a "thank you." Whether it is through email, over the phone, or sent through the mail, this is your opportunity to stand out among the other candidates. Along with the "thank you," you should send your resume and any other notes on how you can be an asset to the company.
If you have not heard anything from the company for a few days, you can always follow up. Work piles up, and things get busy, so giving the company a quick reminder can lead you in the right direction.
How to Enhance Your Virtual Presence at a Virtual Job Fair
Following these 12 steps may just be the start of it all. If you follow them, you can raise your chances of getting noticed by employers and thus getting a career. However, if your office space is not fully prepared, then the online job fair may be more difficult.
When doing an online job fair, you should try to make your workspace as comfortable as possible. Tension and nervousness are probably already high, so keeping yourself calm and relaxed can help a lot.
The SmartDesk 2 for your home is a great pick for your office if you want a standing and sitting desk combo. A lot of people find it difficult to focus when all they are doing is sitting at their desk all day. Mix things up with the press of a button and get tons of health benefits.
If you are not looking for a high-tech desk, then an ergonomic chair can surely help you. Both the ErgoChair 2 and the Kinn Chair are great selections. They can conform to your body through the different adjustments and have a cushioned chair for the most comfort.
Our final virtual job fair tip to enhance your online presence is to use a monitor arm. It is a helpful little gadget that adjusts the position of your screen effortlessly. This is great if you are meeting employers through video calls because you can then position your screen or camera so that you look presentable and ready to be hired.
Conclusion
While you do not have to follow every virtual job fair tip on this list, they can surely help you succeed. Often, employers are looking for a certain type of professionalism, and if you follow basic rules of etiquette, be yourself, and have some confidence, then you are on your way to your career. Plus, it always helps to have a comfortable office space for support.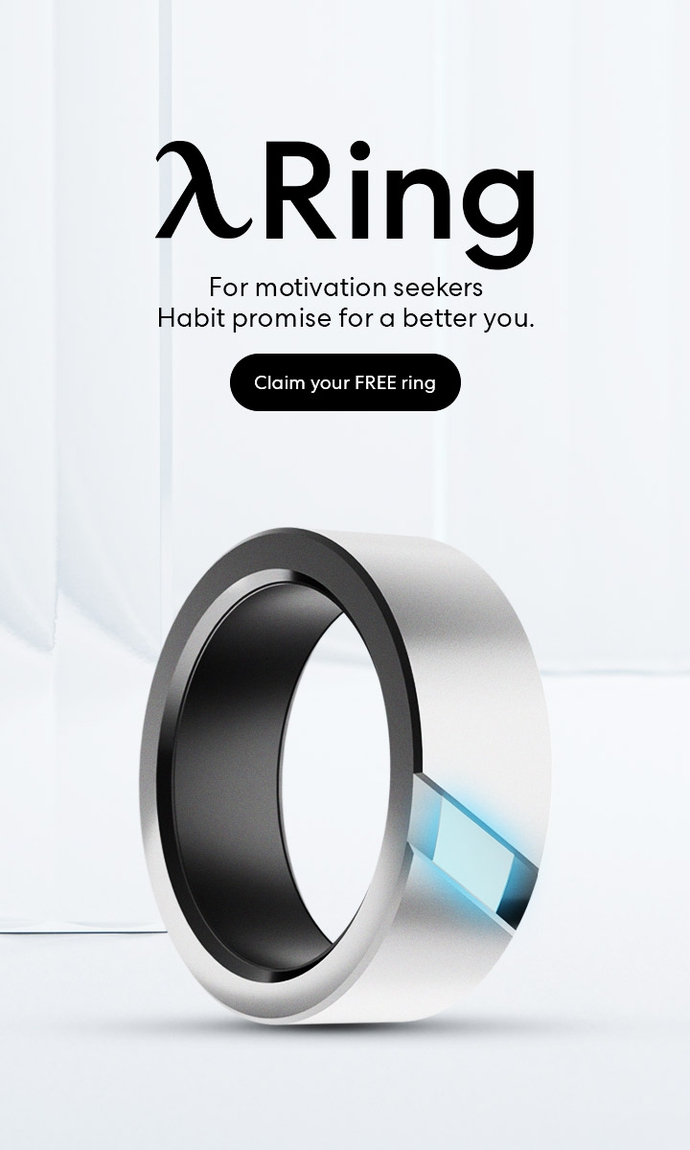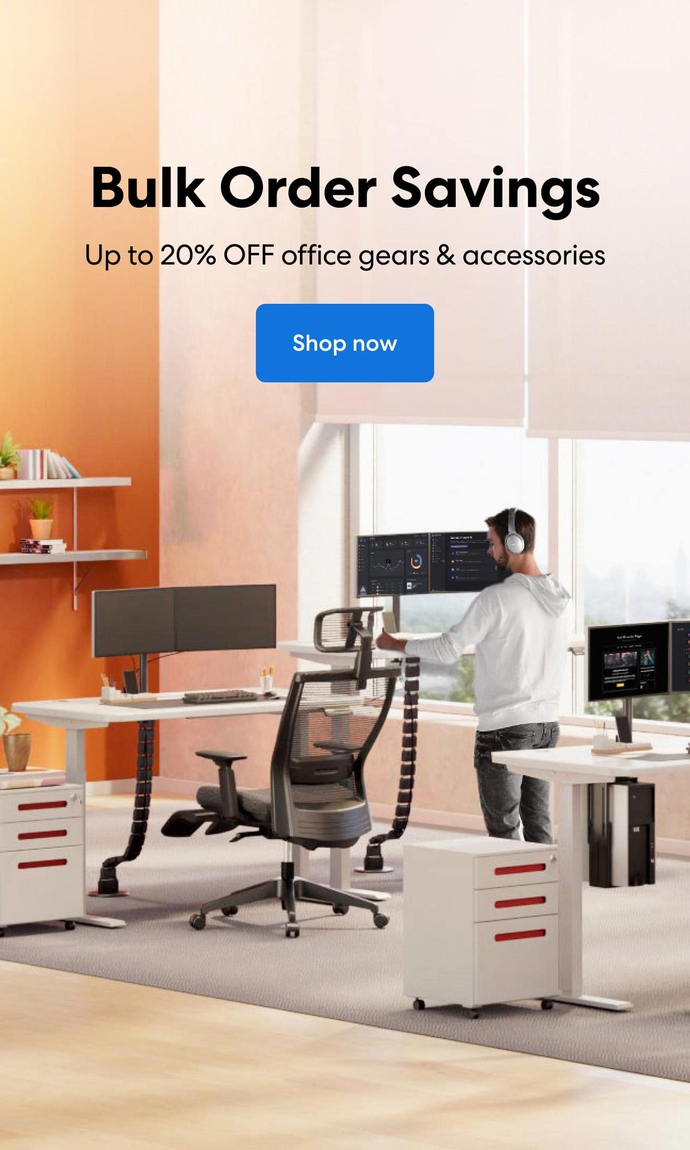 Subcribe newsletter and get $100 OFF.
Receive product updates, special offers, ergo tips, and inspiration form our team.