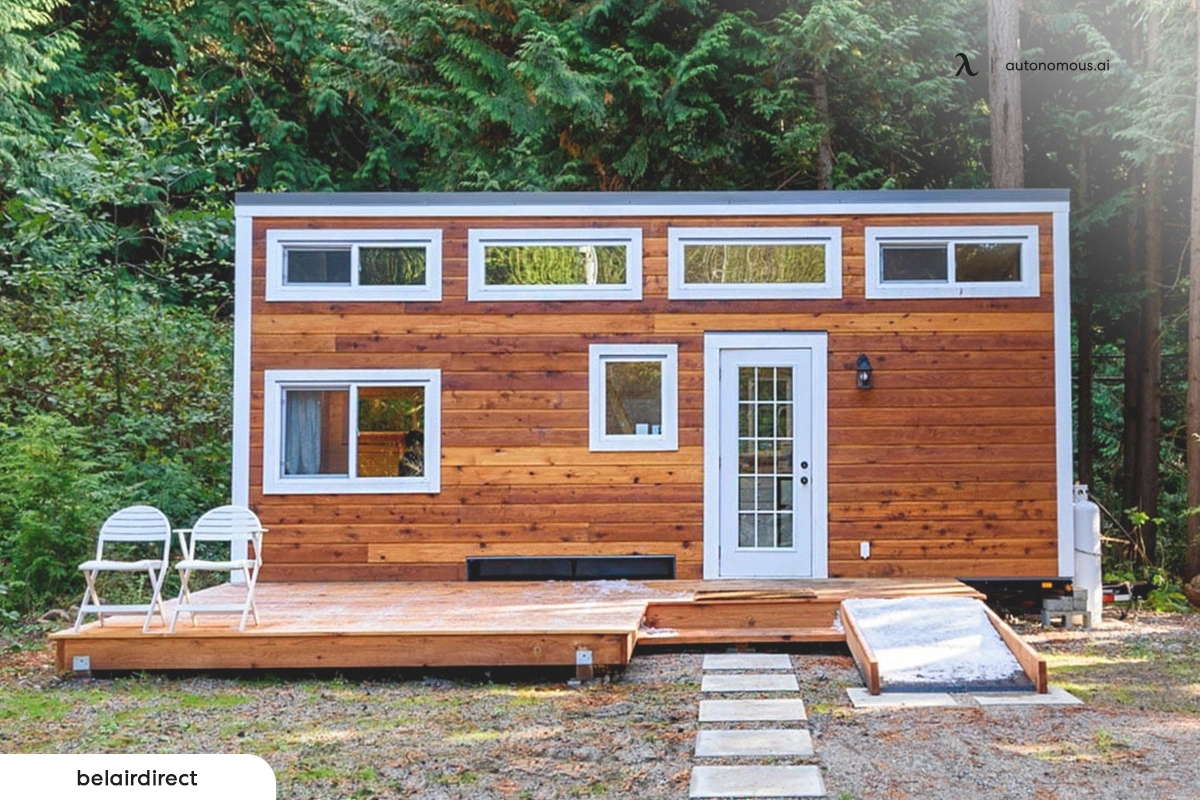 Workplace Inspiration
20 Tiny House Alternatives on a Budget in 2023 – Explore Here!

Autonomous
|
May 4, 2023
2,355 Views
Do you know that constructing and furnishing a regular house in the USA costs around $45,000? Property prices are surging high, and making your own home is no less than a dream now. In these times, we have brought the top 20 tiny house alternatives that will save you much money without compromising your living experience. Explore tiny homes on a budget in this post!
Top 20 Tiny House Alternatives in 2023
1. Converted Van
Van life has become quite popular over the years, and people love living in a van and taking their homes together wherever they go. However, this cheapest tiny house needs proper planning and expertise to make the most out of it.
2. Live in a Yurt
Yurts are portable round tents made of skin on a collapsable wooden framework, famous from the era of the nomads. These wooden homes are structurally sound and provide a traditional living experience on a budget.
3. Tiny Home Kits
Tiny home kits are budget-friendly compact homes that are under the size of 400 square feet. You may explore tiny backyard ideas to go with your tiny home to create a cozy and welcoming atmosphere.
4. Shipping Container Home
Old shipping containers can be bought at low prices and are a viable option for building alternative tiny homes. Shipping container homes are the best way to custom-build a living space. A shipping container home can last for around 15 to 25 years, depending on the condition of the containers and the environment around it.
5. Repurpose a Skoolie
A Skoolie is an out-of-commission school bus that you can customize into an ecstatic recreational vehicle. It lets you have all modern amenities and features, making the most out of the tiny space. It is best for people who are into nomad lifestyles and are looking for adventures.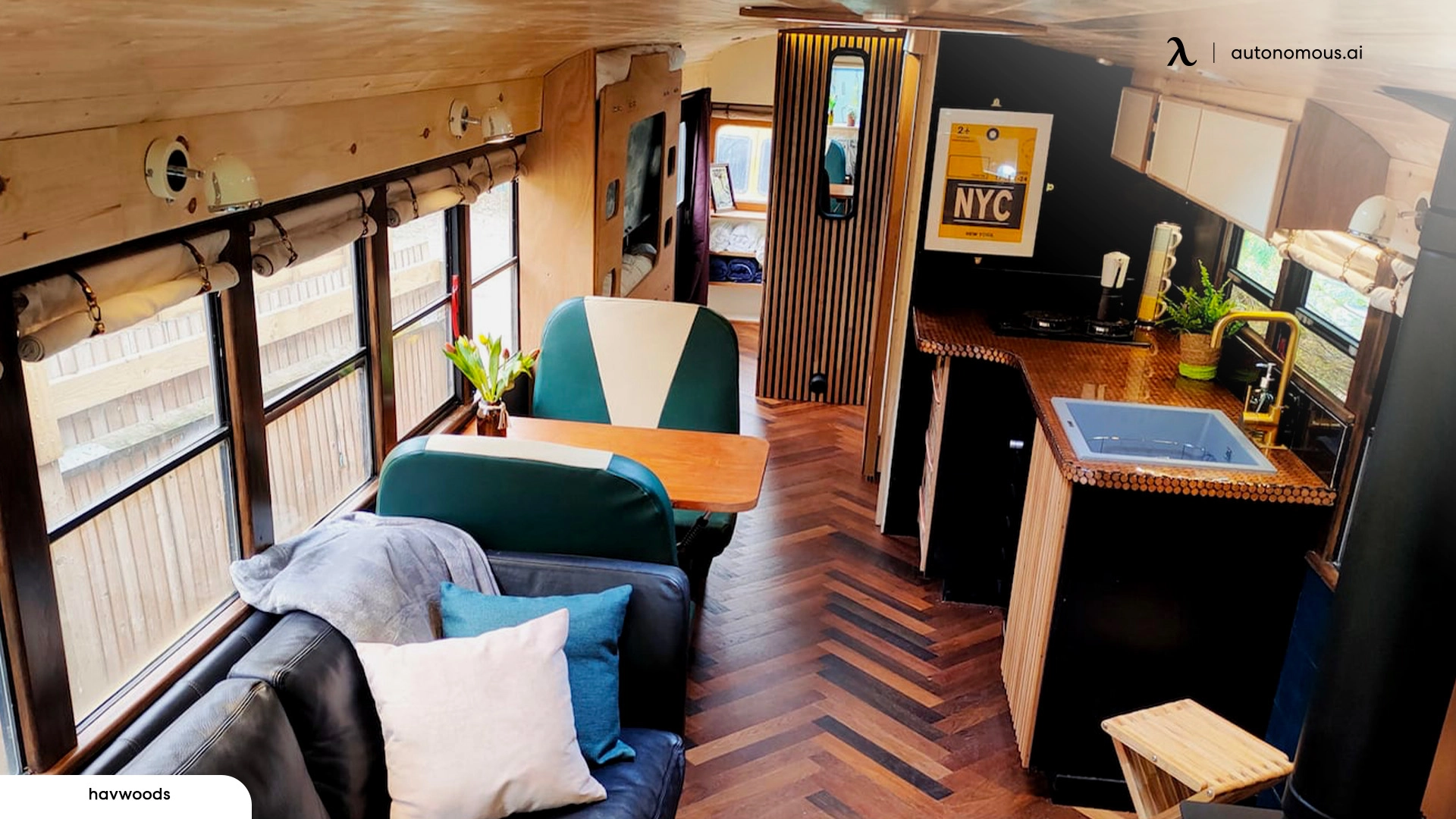 6. Prefab Tiny House Kit
A prefab tiny house kit is a limited living space you can customize according to your needs. You may customize this kit for a gym or workplace; overall, it is one of the inexpensive tiny homes to opt for.
7. Choose an RV
If you are in need of a quick and convenient housing option, go for a Recreational Vehicle. An RV saves you from the hassle of furnishing a bus since it comes with home essentials and necessities. They are a bit expensive but still quite economical with the added advantage of mobility.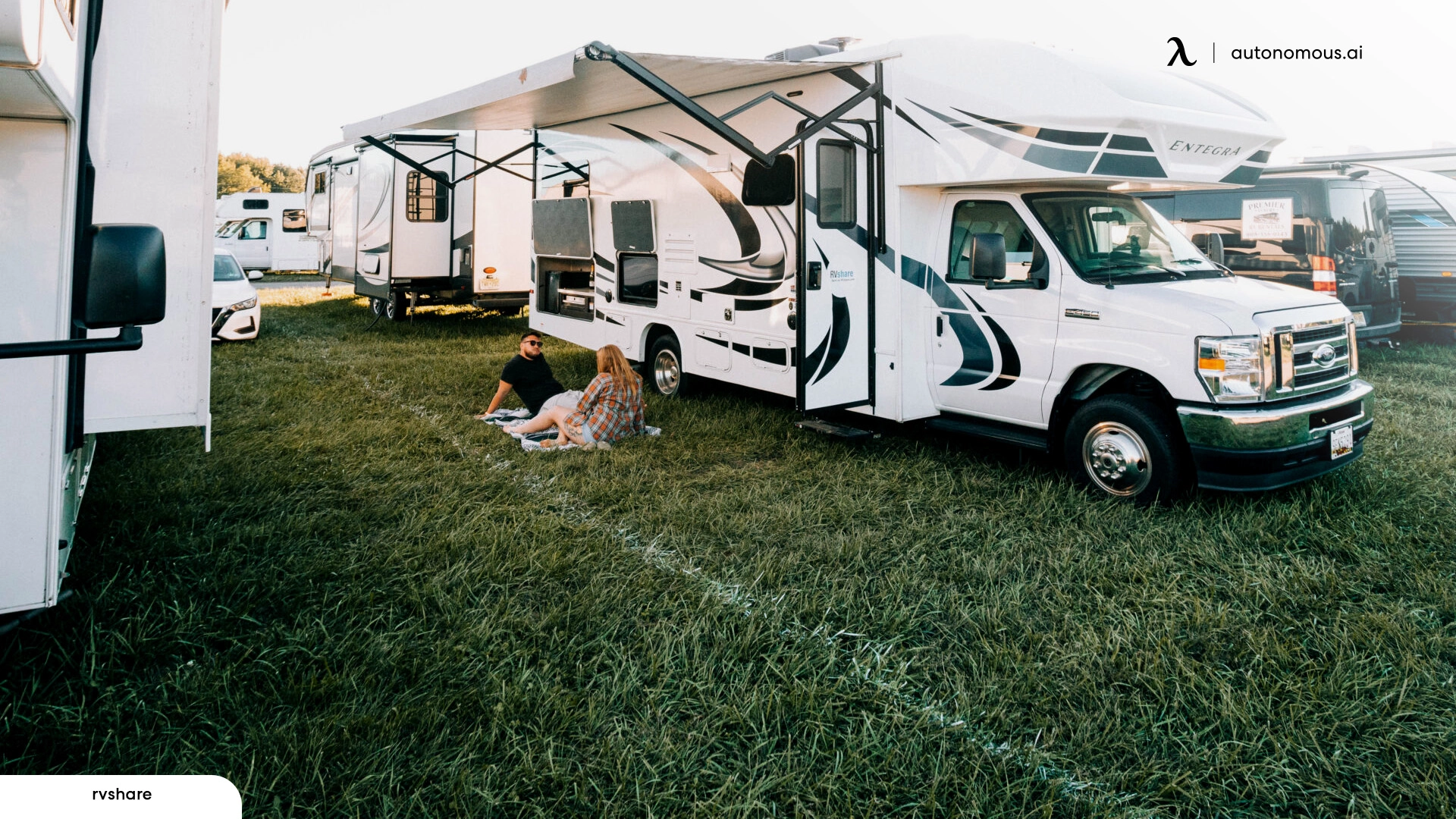 8. TreeHouse
Do you enjoy being in nature and waking up to the sounds of leaves rustling and birds chirping? Then a treehouse could be the perfect accommodation for you. However, it requires careful planning to ensure the structure is safe and sturdy.
9. Tiny Prefab Cabins
Tiny prefab cabins are typically a smaller and more basic structure. These modular ADUs are pre-built structures that are easy to assemble and set up. You may also try some tiny shed interiors to suit your style and needs.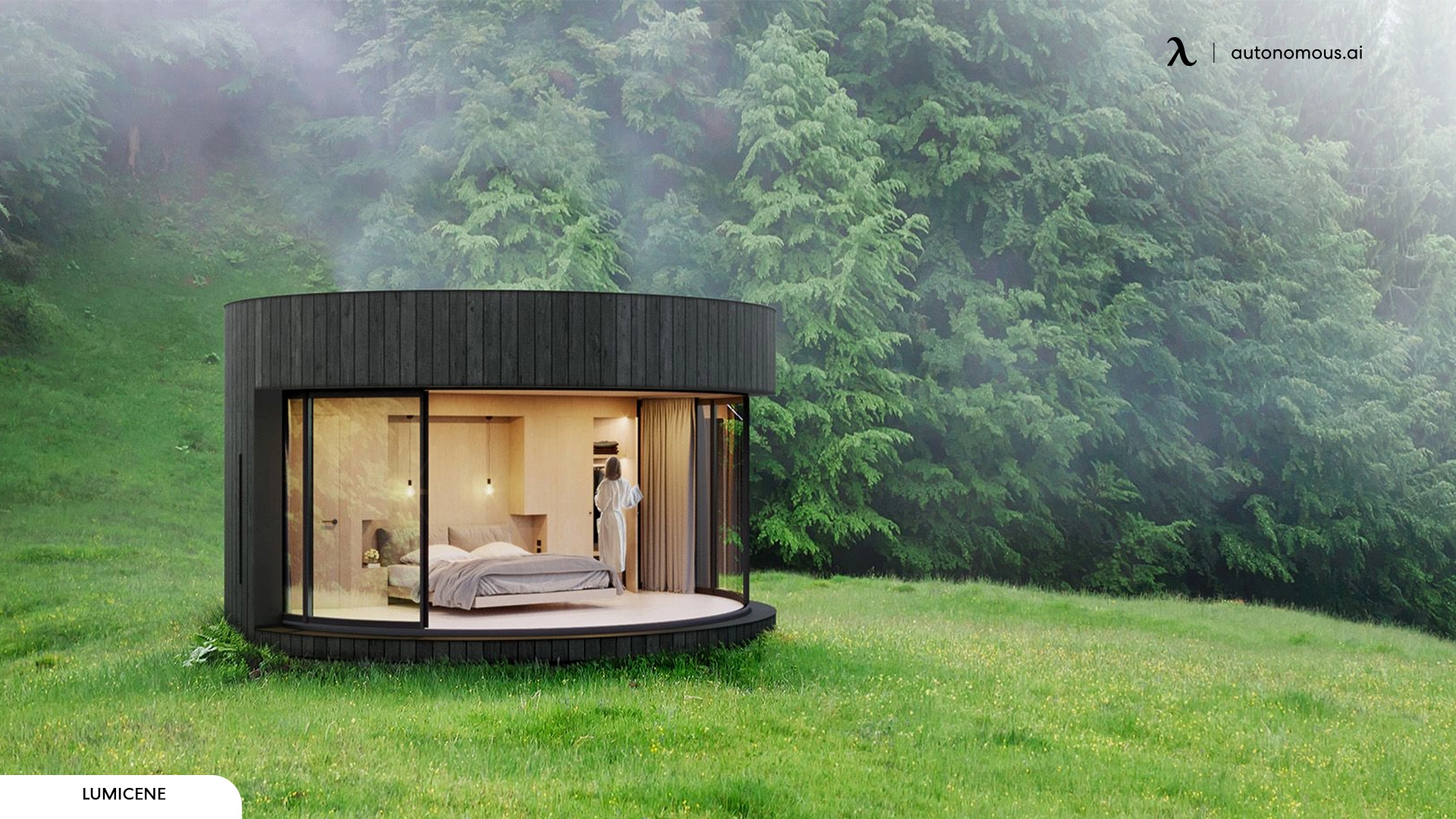 10. Frame House Kit
Frame homes have also been on the brink of popularity. This kit includes all essential materials and components for constructing a complete frame house on a budget.
11. Houseboat Home
A houseboat home is a dream of many that provides a unique, unconventional living. It is basically a revamped boat converted into a fully functional mobile house. You can rent and furnish a boat as you like, sailing along.
12. Studio Pod
A studio pod is a versatile and cost-effective alternative to traditional homes. This cutting-edge tech comes with pre-installed amenities that provide the ultimate living experience in your backyard, rooftop, or even small parking lots.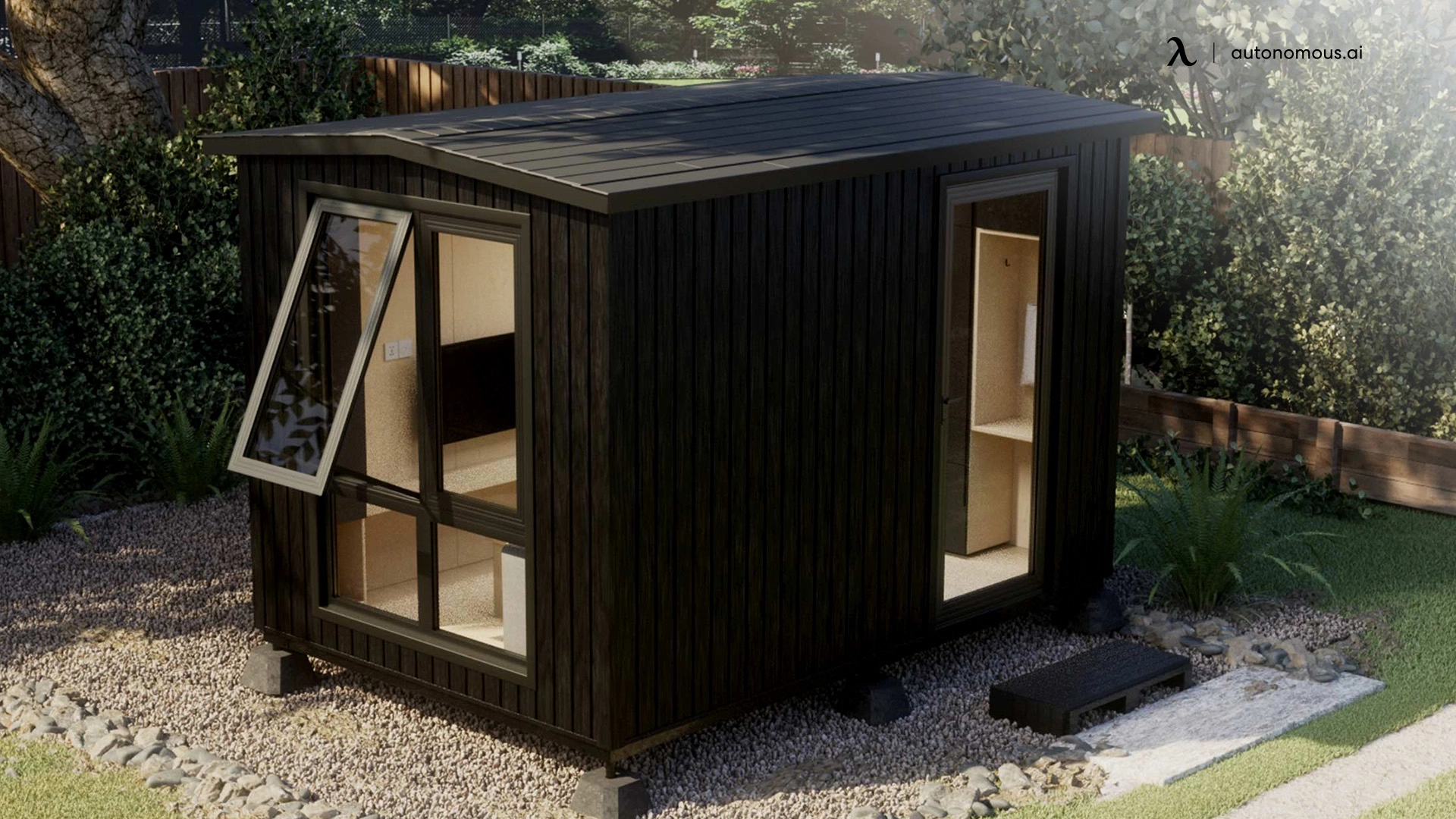 13. Koto Abodu Small Prefab Cabin
The Koto Abodu prefab cabin is the best option for a family of four or more. Once you purchase this cabin, it will be ready for you to live in it in less than 2 weeks. It is completely furnished with modern furniture and premium-quality appliances.
14. Small Backyard Shed
A small backyard shed can be easily built in your backyard for you to live in or rent out. These sheds are simple modular units crafted to suit your needs, and these remain one of the best tiny house alternatives currently.
15. Garden Pod
A garden pod can help you make the most of your backyard and lawn space. A garden pod is a basis for you to work out or have fun with your kids. Some modern garden sheds come pre-installed with the necessary amenities.
16. Lake Flato Porch House
A Lake Flato Porch house is an alternative to the basic modular units. These prefabricated structures are assembled on-site, offering the feeling of a premium prefab dwelling. It has custom-designed rooms and enough space for you to live peacefully.
17. Dome Homes
Dome homes are energy-conserving, environment-friendly structures that come in geodesic dome-shape. Their shape allows natural air flow maintaining a comfortable temperature, and they are durable and can resist natural disasters.
18. Eco House
Tiny eco houses are built with the goal of minimizing their carbon footprint by using renewable resources and reducing waste. They are built with natural, non-toxic materials featuring energy-efficient components such as insulation, rainwater harvesting system, and solar panels.
19. Cob Houses
Cob houses are typically built with planet-friendly materials such as clay, sand, and straw, making them affordable. Its thick walls are a perfect insulator for summer and winter
20. Airbnb
The last of the tiny house alternatives is to opt for an Airbnb. This works great, especially if you are a frequent traveler and do not wish to invest in a permanent residence, saving you some money and can be a hassle-free living experience.
Conclusion
There's no better feeling than owning a house of your own. Although property prices are rising sky-high, you can still achieve your dream of owning a cozy little house. Drawing inspiration from the many options listed in this post, you can find a home that meets your needs without breaking the bank.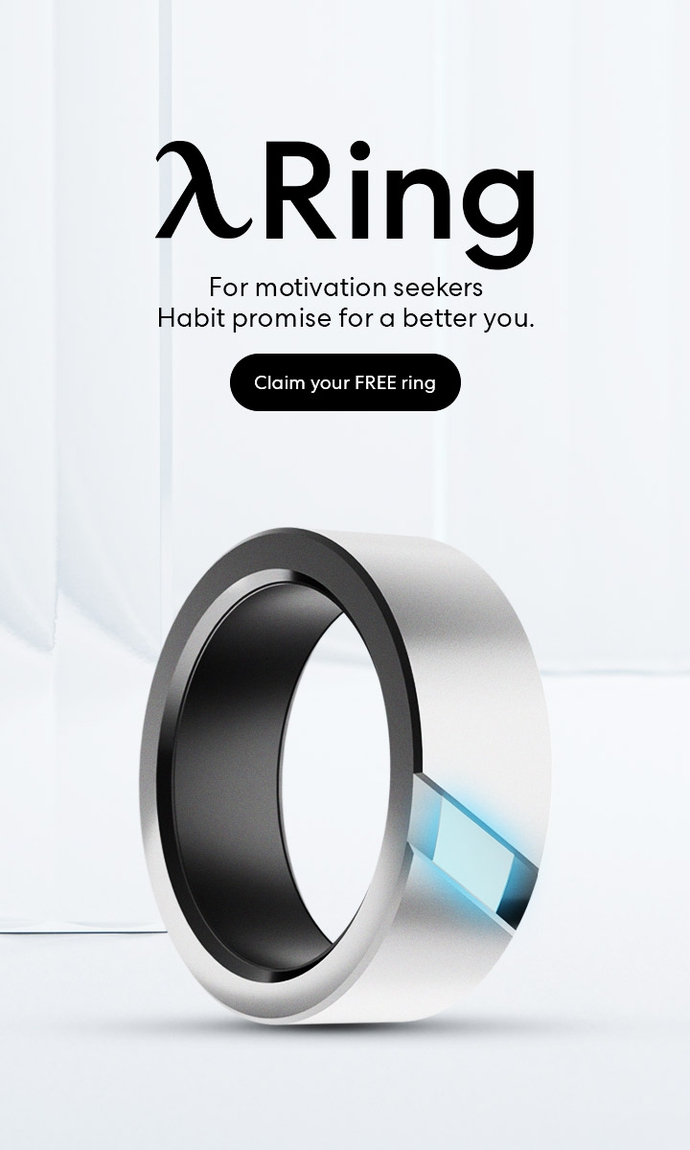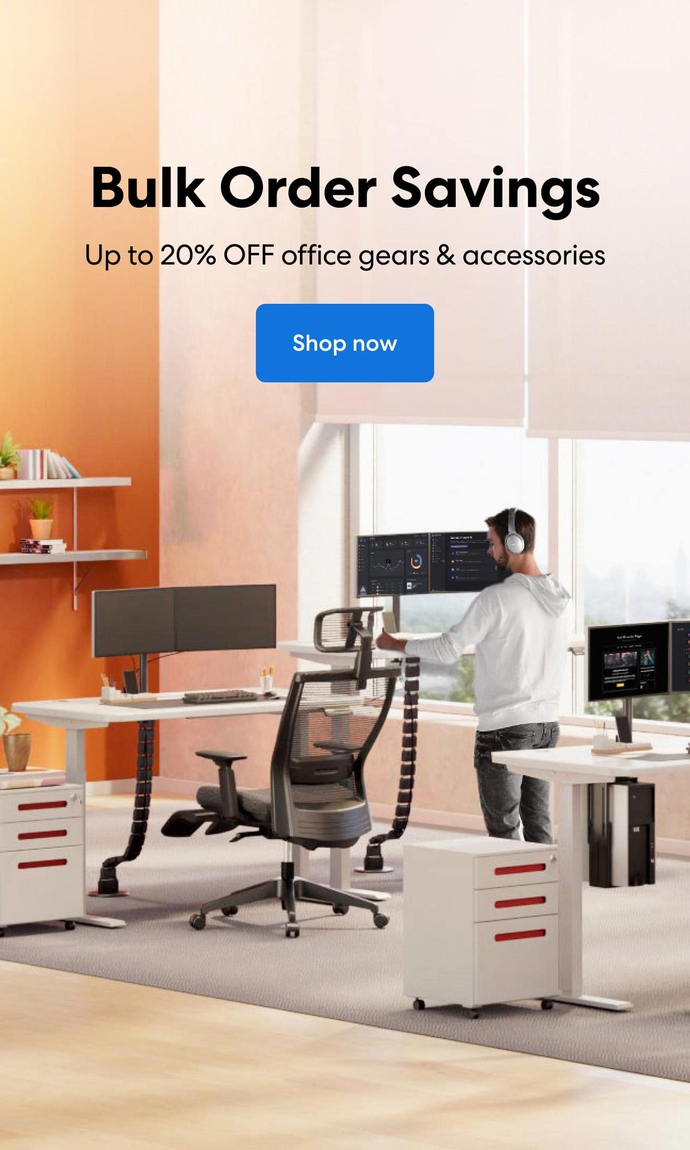 Subcribe newsletter and get $100 OFF.
Receive product updates, special offers, ergo tips, and inspiration form our team.