Workplace Inspiration
10 Prefab Tiny Home Kits for Office and Living

Autonomous
|
Nov 11, 2022
1,470 Views
Are you looking for some place to refresh your mind, escape the hustle and bustle of everyday life and keep concentrating on your work? If yes, it's time to get an ADU for your home. Instead of hiring expensive contractors or dedicating a huge chunk of your time to handling the project on your own, a prefab tiny house kit is a perfect option. With it, you can get a house built to your specifications. Also, you can get away from pressure and uncertainty of starting from scratch while making log cabin plans.
Are you ready to get started on your search for the perfect tiny prefab cabin kits on the market? Consider these great options:
1. Autonomous StudioPod
One of the most affordable portable tiny homes is the Autonomous StudioPod. The prefab small home kit provides everything you need for a comfortable living or working space. The pod has a comfortable and convertible sofa bed, a closet, a foldable coffee table, a desk, a TV stand, and two bookshelves. The StudioPod also has connections and power sockets for your electrical equipment and has in-built mood lighting in 3 different color modes. The pod is eco-friendly, and its exterior adds an aesthetic appeal to the building while being perfectly functional. The exterior of the pod is waterproof and water-resistant.
2. Autonomous WorkPod
Looking for the ideal office garden shed? Check out the Autonomous WorkPod. It's the perfect middle-ground between working from home and going to an office. It has all the privacy and peace you need to create a productive working environment but will be close enough to your home to help you save on time, energy, and money, which would otherwise go towards commuting.
You can plop down the office shed anywhere, according to your convenience. It has a steel base with cement feet, and you can adjust these feet up to 4.5 inches to give you a secure standing even on rough grounds.
3. Autonomous Pod
The Autonomous Pod is an extremely versatile mini prefab home that can serve almost any purpose that you want. Whether you want a subscription-free gym in your backyard, a peaceful art studio, a playroom for your kids, so they don't create a mess indoors, an office, a gaming room, a unique place to entertain your guests, or even an Airbnb that you want to rent out for extra income, the Autonomous Pod does all this and much more. The pod can easily withstand external temperature changes and changes in the year-round weather. It's also big enough to accommodate any additional heating or ventilation required to feel comfortable inside.
4. Thinktanks Compact Office Pod
One of our favorite home offices is the Thinktanks Compact Office Pod. It lets you work in a distraction-free environment while offering you ultimate comfort and security. You can set up the tiny prefab cabin anywhere and get on with your work. The home office shed is big enough to comfortably accommodate a desk-chair set where you can work, a bookcase, a houseplant, or a few decorations to keep the space fresh and tasteful. The cabin uses double-pane tempered glass panels to allow natural light in, keep everything spacious, and make the cabin soundproof.
5. Ecospace WorkPod
Looking for an affordable backyard office kit? Have a look at the Ecospace WorkPod. The ergonomically designed workspace is considerably more cost friendly than renting an office. You can easily install the compact office in a backyard or other small sites. The pod offers you the privacy and environment you need to get in your workflow. The pod has low-energy underfloor lighting and heating and typically requires 5 days to install.
6. Ecospace Studio
Few mini homes can beat the Ecospace Studio regarding tiny prefab cabins in your garden. The studio can be installed in as little as 5 days and does not necessarily require planning permission either. Thanks to its sleek and contemporary architecture, the studio adds a modern look to your garden. The studio utilizes the latest methods in modern construction and adds a natural appeal to your garden. It's also one of the most affordable prefab tiny homes and costs less than a home extension would.
7. Ecospace Pitch
If you're looking for a living pod that has a sense of style and merges contemporary and traditional architecture, look no further. The Ecospace Pitch has an aesthetic appeal and is available in multiple designs to give you your ideal living space. The mini house has a sloping roof containing a skylight to give you the perfect view of the sky as you go about in your home and to create an airy and bright interior. You can use the space on the roof as a mezzanine and create a two-story loft. The prefab tiny home kit takes around 10 days to install.   
8. MODNPODS The Point
If you want a simplistic pod that still gives a modern vibe to your space, we suggest the MODNPODS The Point. The pod was designed to ensure it would fit comfortably in small spaces. It's an open-plan accommodation that measures 4 meters by 3.5 meters or 4.2 meters, depending on your chosen package. While the overall size may be small, the pod still gives you ample space to spread out and carry out what you intended in the pod. The prefab tiny home kit comes with a kitchenette and can be customized and made to include additional features like awnings and decks.
9. MODNPODS The Drifter
MODNPODS The Drifter is perfect if you want a living pod that's small enough to fit in a nook yet big enough to offer you a spacious room. The pod has an open plan and measures 6 meters by 3.5 meters or 4.2 meters. The privacy pod is the perfect spot to retreat if you're seeking some alone time or want to rent it out. The pod also has a variety of layout options you can choose from to pick out the best design for you. Regardless of the layout, the pod adds a modern and sleek look to whichever space it's in. It also has an electronic passcode lock to ensure security.
10. MODNPODS Pod X
MODNPODS Pod X can be whatever you want, whether it's your dream living space or your ideal office in the garden. The open plan pod measures 10 meters by 3.5 meters or 4.2 meters. It's small enough to fit on a small property easily, yet big enough to give you a holistic living and comfortable working experience. The small house is big enough to accommodate a kitchen, bedroom, and bathroom. While the pod has an attractive appearance, you can add to it with functional and aesthetic customized upgrades like awnings, decks, and a full solar package.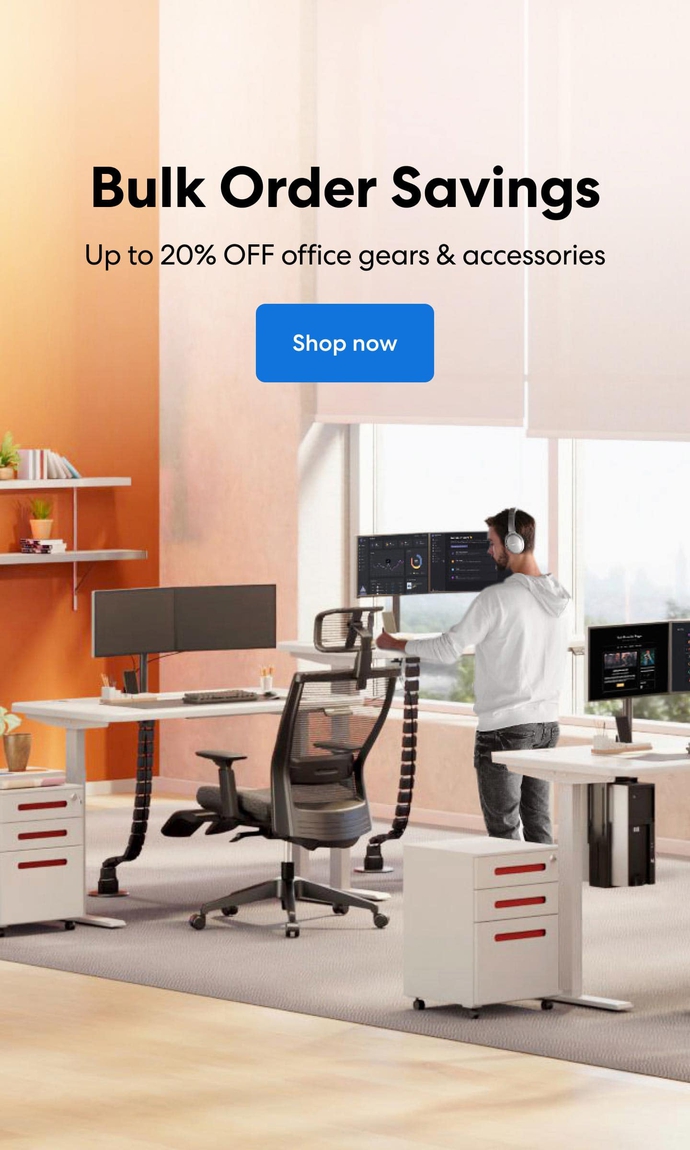 Subcribe newsletter and get $100 OFF.
Receive product updates, special offers, ergo tips, and inspiration form our team.