Whether you're working from home, or you're looking for a more comfortable place to study, getting the best desk possible can be a game-changer. Getting a reliable, durable, and comfortable desk can help you work in a much better environment, as well as make your office look better. A big trend is the bamboo desk in the UK.
Bamboo by itself is a fantastic material for a desk; it's durable, and it looks beautiful in almost any office you put it in. However, if you want to make the most out of your desk, consider getting a bamboo standing desk.
We know that choosing the best bamboo adjustable desk in the UK may be a complicated task, especially with so many options on the market right now. To help you make a better choice, we've uploaded this list of the best bamboo electric desks in the UK. Additionally, we've provided a list of benefits that come from choosing a bamboo desk for your office!
What is a Standing Desk?
If you've been working or studying in an office for some time now, the idea of standing desks may not be that new to you. However, some people still don't know what this type of desk is.
Standing desks have been created to assess many of the issues that regular desks tend to cause for some people. As the name suggests, a standing desk is a desk that's designed to be used while standing up. Standing desks have come as a part of the "office ergonomics" trend that has come into many businesses and homes around the world.
An ergonomic office refers to an office that's optimized to keep your body in a healthy position while enhancing productivity levels. Thankfully, standing desks have proven to offer many health benefits to the user, making it a great purchase for almost any kind of worker or student.
Why Should You Buy a Standing Desk?
In the case that you're an office worker or a student, you may benefit greatly from having a standing desk instead of a regular one such as preventing ergonomic injuries and boosting productivity. Keep in mind that sitting for long periods can be harmful to your health, so you need a product that can make you feel comfortable and healthy in the long run.
However, standing for too long can also be a problem for people, and that's where standing desks solve the problem. Some modern products offer the user the ability to change between sitting and standing setups with the help of a motor, meaning that you may alternate between the two as you go on with your working day.
A common health problem that comes from sitting too long is back, neck, or shoulder pain. It may not affect you at first, but as you go through the day, you may notice how your muscles start to tense up, making it uncomfortable to keep working efficiently. 
On the other hand, working with physical discomfort can get you in a bad mood, which further affects your workflow. Overall, having a standing desk can solve the root issue, which is sitting for too long, allowing you to have a smoother working experience. If you get tired of standing, you may change into a sitting setup with your bamboo table top in the UK.
To summarize everything, a standing desk can help you increase your productivity and physical comfort while working. If you work for several hours a day, and you've noticed that you end up with a lot of discomfort on your body, buying a bamboo standing desk in the UK.
How Do You Choose the Best Desk for You?
Buying a desk isn't as easy as it seems. Not everyone has the same working/studying requirements, meaning that a single desk may not comply with everyone's needs. Keep in mind that you're spending most of your day in your office, so you need to ensure that you make a good purchase.
Here is an overview of some aspects that you should consider at the time of buying a standing desk in the UK.
A bamboo electric desk in the UK fits all these categories just fine; you can find bamboo desks in many sizes, they're stylish, and they come in a broad variety of prices, allowing you to adjust your budget to get one.
Why Are Bamboo Desks a Good Option for You?
Desks are made from all kinds of materials, so you need to choose wisely. While a high percentage of your choice may be focused on the aesthetics of the desk, you also have to consider durability. Thankfully, a bamboo desk in the UK is one of the best choices for durability that you can get right now. Unlike regular wood, bamboo is more resistant to regular wear and tear. 
Bamboo is also known for being a beautiful building material, so including it in your desk can make all the difference if you're planning on going for a more fashionable office setup. Most home office setups have white or black as their dominant color, so including the refreshing color of bamboo can make your office stand out at all times.
A bamboo table top in the UK is also a good option since the material is fairly lightweight, meaning that you may easily move your desk around if you want. Hardwood tends to be a heavy material, making the process of moving your desk a nuisance. However, this isn't a problem with the bamboo adjustable desk in the UK.
Finally, bamboo desks don't require that much maintenance since the material doesn't rot or get water damage. If you want to clean your office desk, simply clean it with a damp cloth every once in a while.
What Are the Pros and Cons of Using a Bamboo Desk?
You may be wondering why using a bamboo desk in the UK could be a good option for you. There are several benefits that come from using this type of desk in your workspace, and we're going to lay them down for you. 
There may also be some reasons why these desks may not be suitable for you, so we're going to do our best to cover everything in the best way possible.
Pros and Cons of Using a Bamboo Desk
The bamboo adjustable desk in the UK was designed to improve working efficiency and productivity.
It promotes back, shoulder, and neck pain relief.
It provides a much more stylish look to your office, making it look modern.
It may be difficult to adjust if you haven't worked with a standing desk before.
Standing for too long can also cause some problems for your physical health.
Some standing desk models in the UK come more expensive than others.
Best Six Bamboo Desks in the UK
Now that you know the basics about bamboo desks, it's time that we show you our top picks! Keep in mind that these products were chosen considering their price, durability, comfort, and extra features. 
1. Autonomous SmartDesk Core – Home Office
If you want to keep it simple but powerful, the Autonomous SmartDesk Core - Home Office is the way to go! This desk comes with four programmable height settings, making it an option appropriate for most users. On the other hand, this bamboo desk in the UK is powered by a dual-motor system that you can activate with the push of a button. 
As for the weight capacity, you may fit almost everything you need for your office since the SmartDesk Core allows for a maximum capacity of 300 lbs. Finally, you may choose between a classic top or an XL top.
The best thing about the SmartDesk Core is that you can choose between a black or white body while maintaining the bamboo on top. Overall, this is a stylish design that can easily adapt to any office setting.
2. Autonomous SmartDesk Pro - Premium
The "Premium" variant of the SmartDesk Pro takes the foundation of the "Home" version and takes it one step further. Autonomous SmartDesk Pro can also be found in a classic or XL bamboo top, and it comes with all the power the "Home" version already offers.
However, what makes the SmartDesk Pro so special is that it comes with a much better height range without losing stability. If you're looking for the absolute best bamboo standing desk in the UK, you may consider investing in the "Premium" version.
These products are fairly easy to install, so you're not expected to take more than 30 minutes to get it up and running in your office. 
3. Crank Adjustable Height Standing Desk
If you're not a fan of motorized standing desks but still enjoy the stand/sit feature, a crank-adjustable desk may be a good alternative for you. This bamboo table top in the UK comes in two width options, 48" and 60"; you may choose the most appropriate one for you. 
Since this is a crank-adjustable desk, you may adjust the height by using the desk's handle at the side. It doesn't require any power to lift it, but it may require some physical effort to get it to where you want, so take that into consideration.
4. Stand-Up Desk Store Electric Flat Top Desk
Some people may not need that much power for their bamboo electric desk in the UK, and this product is for those people; this product provides a lifting capacity of 154 lbs, which is more than enough if you're looking for a minimalistic setup.
One of the most remarkable features about this desk is that it comes with a programmable keypad that allows you to easily choose your two most preferred height settings; this is amazing news since you don't have to manually adjust the height every time you use the desk.
Overall, this product is highly customizable, and the bamboo top is a great addition to the desk, making it a good choice for the average user.
5. ZHU CHUANG Electric Standing Desk
A bamboo desk in the UK should always be durable without losing its style. Thankfully, the ZHU CHUANG electric standing desk does the job perfectly; this is a standing desk made from bamboo that is 100% natural and renewable.
When it comes to design, this product excels since it comes with different top variations that you can choose from depending on how you're planning to work. As with some other standing desks in this list, it comes with four preset height options available for you.
One of the game-changing aspects of this bamboo adjustable desk in the UK is that it can support up to 350 lbs, meaning that it can handle a significant amount of weight without wearing down the motor or the top of the desk.
6. FlexiSpot's Electric Height Adjustable Standing Desk
Finally, we have a budget-friendly option for people who are looking to enjoy all the benefits of having a standing desk without taking too much of your budget. Overall, it provides you most of the features you need in a standing desk at an amazing price.
You can choose from a grey, black, or white frame, and its height can be easily adjusted with the touch of a button. Keep in mind that FlexiSpot offers a three-year warranty period, so you have the company's guarantee that you're going to get a response in the case that the desk doesn't work as intended.
Which One is the Right One for Me?
Finding the best bamboo standing desk in the UK can be a difficult task, but if you have what you want and need in mind, you may not take too much time thinking about it. Overall, you should go for the product that best fits your value, style, and budget criteria.
Remember that not every standing desk is tailored for the same people, so take your time until you find one that fits your needs. 
Conclusion
Standing desks are the future of remote working, so if you're someone who spends a significant amount of time sitting on their desk, you may consider getting a bamboo desk in the UK.
With a good bamboo table top in the UK, you're ensuring comfort, style, and durability. If you're ready to upgrade your home office design, get a bamboo standing desk!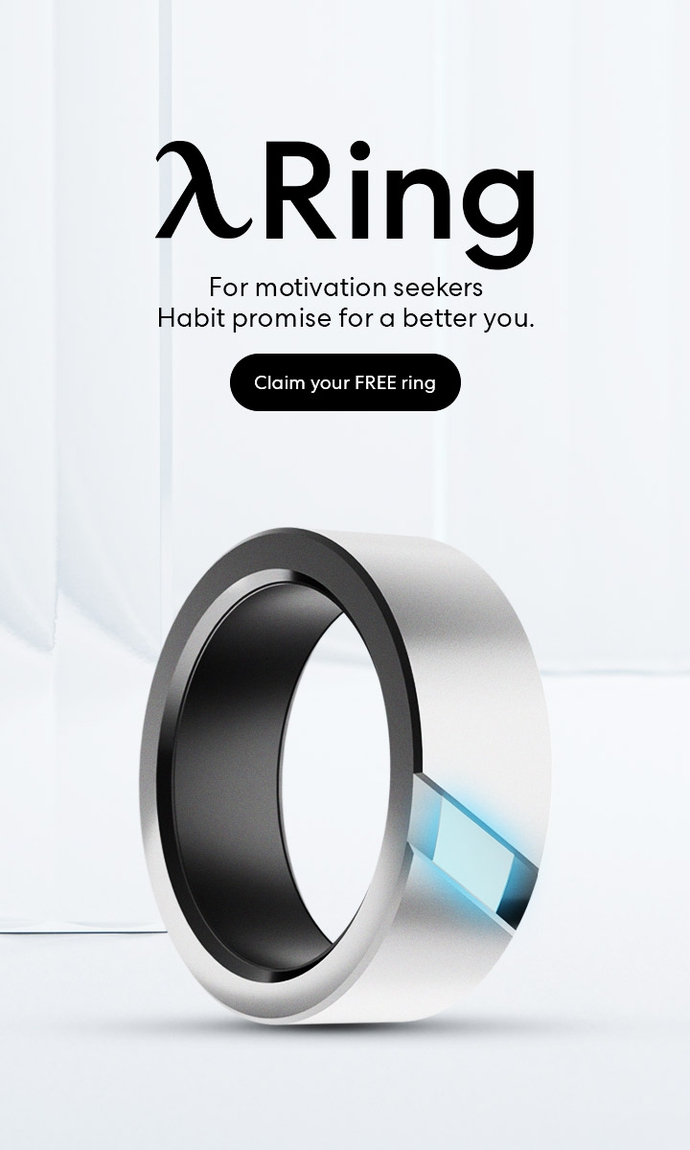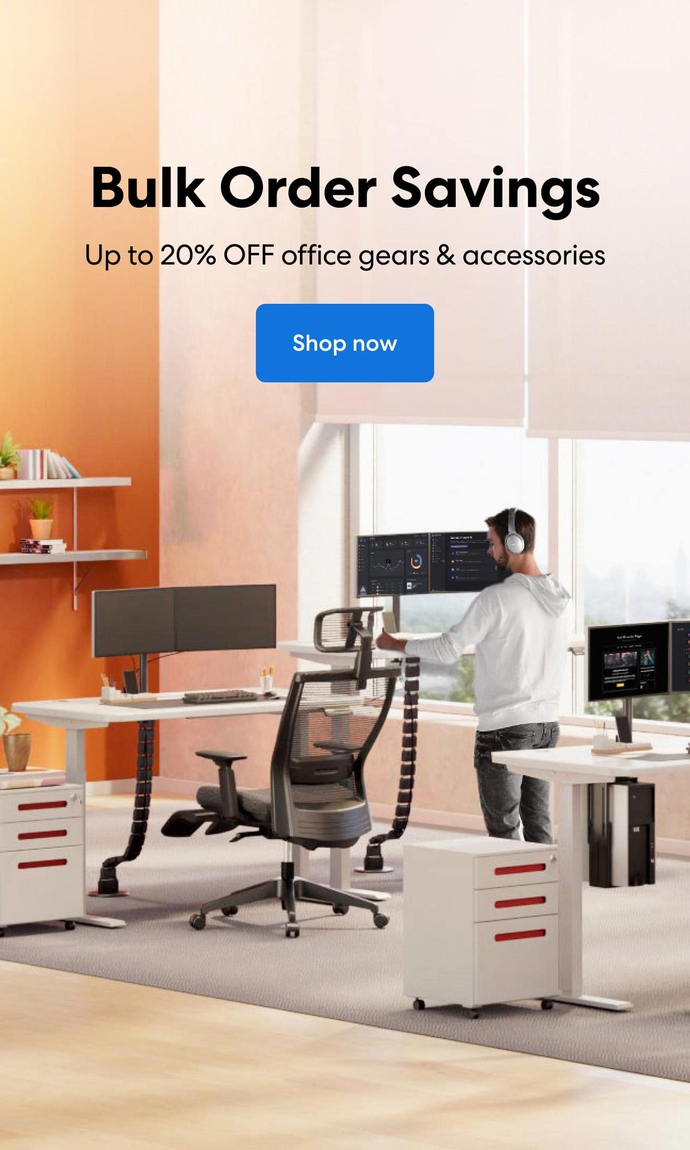 Subcribe newsletter and get $100 OFF.
Receive product updates, special offers, ergo tips, and inspiration form our team.