An investigation of a bad basement smell in a home is important for two reasons: to make sure mold hasn't infested the house and to check for natural gas leaks. It is very dangerous to humans to breathe mold, particularly black mold, which can cause lasting health problems. The situation can be fatal if a gas leak results in combustion and subsequent explosion. 
In addition to CO2 and radon, other potentially lethal gas and chemical leaks cannot be detected. The cause of a home's bad basement smell can be many. Still, it would be negligent in ignoring it without thoroughly examining the source, eliminating it as soon as possible, and knowing how to get rid of the basement smell. 
Mold usually causes musty smells. There may also be bacteria or algae involved in some cases, but the condition that influences it is usually straightforward: too much humidity. Many different factors can cause humidity. When you're renting a house for a short period of time, you won't be addressing the root cause of a problem like improper drainage or a leaky roof. 
There are a few common sense things you can do regardless of whether humidity was caused by something so nasty or just poor housekeeping. As long as the mold is present, getting rid of the situations that promote its growth will not necessarily help it to disappear and cease to smell or at least know how to make the basement smell better. 
Finding and attacking it where it lives may be necessary to remove the basement smell. Air ducts made of metal are lucky because mold doesn't like to grow on them, and all it needs to grow on is dust, which you can easily remove. For mold to grow inside metal air ducts, you need to clean them and replace them to contain that bad basement smell.
Some Tried And Tested Solutions
If you suspect mold and mildew, contact a mold and mildew specialist as soon as possible.
As well as being important for your health, this also helps eliminate the musty smell. Mold and mildew can be identified and removed even if you cannot see them.
First, you should make sure that your space is completely dry.
Materials that have been dampened or damaged by water must be removed. In order to prevent excess moisture from entering your house from the outside, you should speak with a waterproofing expert. You should have your pipes tested for leaks by a plumber. Once the room is dried out, you can use a diffuser with remote control to handle the smell until it finally dissipates. It does take about a week or so to get rid of bad smells in your basement caused by water.
Contact a pest control company if you need pest control.
Even if you can't see rodents, that doesn't mean they don't exist. You will likely have a rodent problem if you notice rice-like (dark-colored) droppings. Get rid of existing rodents and prevent the arrival of new ones by contacting a licensed pest control company.
As a third step, you must determine if the cause is behind the smell.
This includes common issues such as leaks and the growth of mildew and mold. Basement drains have a much lower force or flow than basement drains, so you should check for leaks or back-ups from the washer drain if your washing machine and dryer are located there. Examine the windows to see if they need to be resealed and the walls to see if they are cracked or moist. Add a large room air purifier to make breathing in such rooms a little safer.
Additionally, most basements are much shadier and have little to no airflow.
It has been shown that sunshine kills germs and inhibits mildew growth. In addition to running a dehumidifier/air purifier when necessary, you can benefit from fresh air and sunshine. It is a good idea to vacuum carpets or rugs regularly and leave cushions on couches and furniture outside for an hour or two in the direct sunlight to air them out. You can consider installing a humidifier for a house.
The final option is to move your Home Office outdoors if mold is a constant problem in your basement.
It is better for your health, in the long run, if you think about it. The benefits of ADU living include not having to deal with the basement smell and actually enjoying fresh air and sunshine that improve your health and memory. Since it is outside in the sunshine, you don't have to worry about dust or mold collecting on the unit. It's much easier to keep clean in this sense. In addition, an ADU is a dedicated unit that does not interfere with your work schedule like your basement.
Why Go For The ADUs?
An ADU wood pod can be installed within 24 hours and could serve a number of purposes. As a result, you can relax, enjoy family photographs and books, and have plants around you to help you unwind in your wooden pod for garden. The benefit of hiring professional cleaners is that you don't have to put off your work while they clear out your basement. 
While professional cleaners may be able to remove that musty smell from your basement faster, they still require time - both for the cleaning and for the drying. You can relax in your StudioPod and keep working without interruptions during this time.
Video ads for product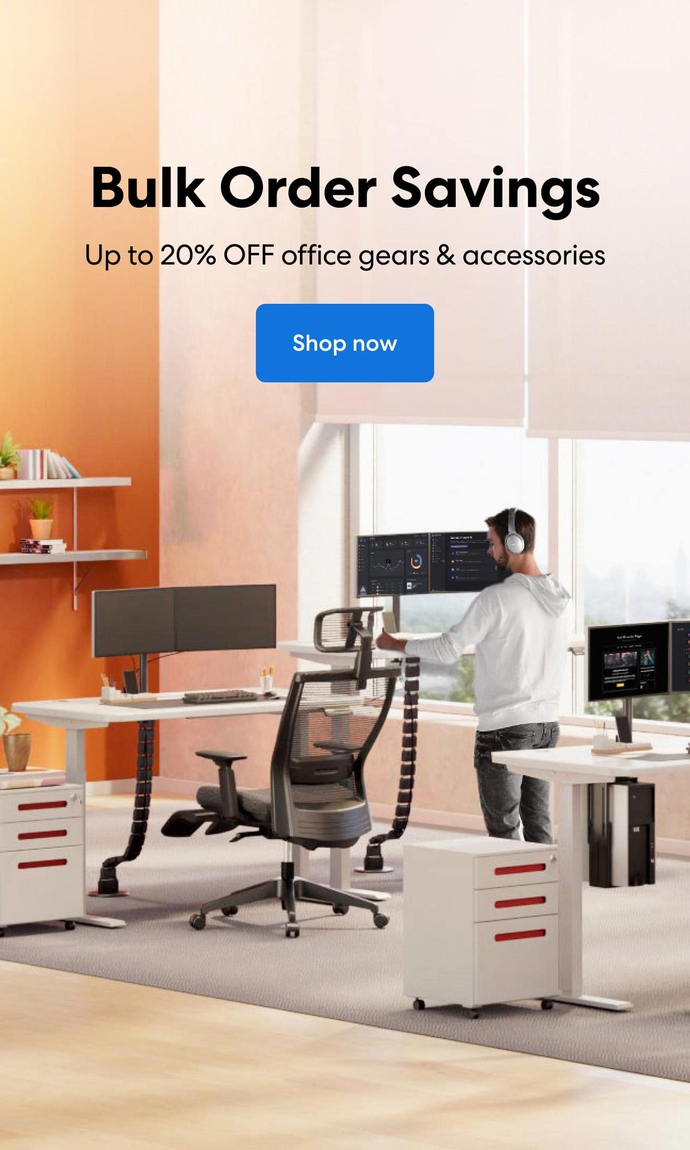 Subcribe newsletter and get $100 OFF.
Receive product updates, special offers, ergo tips, and inspiration form our team.