Hybrid Working
Hybrid Work Arrangement: How to Make It Work for Business?

Autonomous
|
Jun 29, 2021
2,590 Views
It's no longer news that the pandemic caused a change in the status quo. Significantly, the lockdown affected how businesses were conducted. Also, it charted a new path for employees to work remotely from the comfort of their homes. However, adjusting to the post-pandemic era has created a new window of opportunity for employees to work flexibly from their homes and their offices –what is now known as the hybrid work arrangement.
Day in, day out, different businesses have continued to embrace the hybrid work model because of its many benefits. The idea has opened up the reality of managing a large number of people within a smaller space. As a result, new concepts like hoteling office space, hot desk, and more are gaining popularity.
Adopting a hybrid work policy looks good, but it's not something you can jump at suddenly. It's a process that requires systematic planning and careful considerations. In a nutshell, this write-up intends to make you understand how to easily switch from either the traditional model or the fully remote work type to the hybrid work arrangement seamlessly.
Before going into further details, let's quickly take a peep into what a hybrid work arrangement entails. Let's find out some hybrid work arrangement tips below!
What is a Hybrid Work Model?
Let's break this down so that you can easily understand. At some point, you were working 9-5 at your office, sitting all day long on a chair and working on a table or desk. Typically, that's the general idea of the workplace that was known before the pandemic. It's now regarded as the traditional work arrangement.
Recall that when the pandemic erupted and everywhere was locked down, people were forced to work from home. This is what is known as the remote work model. Let's quickly emphasize that the remote model had been in existence before the pandemic, but it gained traction during the pandemic.
While it looked cool to sit and work at home, some important aspects were missing. For instance, it was not possible to share ideas and work collaboratively with people of like-minds. More so, it was more like working in isolation without any sense of belonging to any organization. Thus, the hybrid work model or hybrid workforce was birthed due to the lapses observed in the traditional and remote work models.
So, the hybrid work model can be conceived as an arrangement where employees can work remotely from the comfort of their home, and also, they can decide to use the office at a convenient time. The main thrust of the hybrid work policy is to create a flexible workspace for all employees so that their efficiency can be enhanced. It's becoming clearer by the day that the hybrid work model is the future of work all over the world.
Benefits Of Hybrid Work Arrangement
Having a hybrid workforce is beneficial to both the employee and the employer in so many ways. Find below a compilation of some of these benefits;
It increases productivity
On the part of the employees, there is bound to be increased output. This is because they have the liberty to work flexibly. Everyone can be at their best if an enabling environment is created for them to thrive. This is exactly what happens with the hybrid workplace idea. For the company, the cumulative increase in input and productivity of employees automatically transcends to massive productivity.
Erases the notion of isolation
From the incidence of the lockdown, evidently, many employees were caught in the loop. At a point, they were demoralized and discouraged by having to work all by themselves. With no one to collaborate with, they slipped into unproductivity. Thus, for the forces of unproductivity not to hold sway in the post-pandemic period, the hybrid work model, which has proven effective in helping employees conquer isolation, came on board.
Inclusion
Under a hybrid arrangement, it's possible to have different sets of people working together to achieve organizational goals. By using less space, an organization can have a large pool of innovative and talented minds. The remote hybrid blend is perfect for employees who work from a far distance away.
Why The Need for Hybrid Work Model in The Post-Pandemic Era?
For several reasons, the need for a hybrid workforce cannot be overemphasized;
Its flexible structure
Adapting the hybrid model to businesses is the rational way to go. It offers employees the opportunity to work at their pace and convenience. Hence, in the short and long term, they become more productive.
It's apt for the season
The flexibility of the model is needed at a time like this when economic realities are hard. There's a continuous rise in the price of products and services, yet, the income remains fixed. Adopting a hybrid working system can help cut costs as employees may have to work from home. By doing so, they could save up that bit of cash for something else.
It's sustaining
When reverting to the pandemic still looks possible at a time like this, there is a need for a strategic work model that can sustain businesses should there be any eventuality.
It's helping the recuperation process
Everywhere and everyone is still healing from the pandemic. Part of the hybrid work best practices is to reduce the number of people working at the same location to the barest minimum. As such, it's preventing the spread of the Covid virus and aiding the recuperation process to normalcy.
It's perfect for productivity
With its emphasis on employees, who are the brain behind the success of any organization or business, the hybrid model gives room for enhanced productivity at work. 
Types of Hybrid Work Model
The model comes in specific variants that organizations can easily adapt to their situation. Each of the variants holds the key solution to specific problems that any organization may face. Here are the ideal types of the hybrid work model;
The at-will model
Here, employees are at liberty to choose whatever arrangement works for them. They get to choose when to work remotely and when to work in the office. However, the company must put structures in place just to ensure the hybrid work arrangement is not disrupted in any way.
The split-week model
This model helps companies to split one week into two parts. Specific employees may then use the first set of days to work remotely, while on the other set of days, such employees are expected to come to the office. Usually, companies that adopt this model split the week on a departmental basis. For instance, the advert department can come in on Mondays while the accounting team comes on Tuesdays.
The shift-work model
This is like the typical shift where some employees are expected to come into the office at a particular time. Sometimes, it may be on the morning and night basis where some workers are asked to report to the office in the morning while others work from home. Then, when it's night time, those who stayed back at home in the morning would come to work.
The week-by-week model
Lastly, this model alternates workers every week. When some work on-site for a week, come the following week, they are expected to work off-site. Typically, that's how the week-by-week model works.
What Businesses Should Consider When Switching to the Hybrid Work Arrangement
Yes, the hybrid work arrangement looks promising and comes with many fantastic perks; nevertheless, companies can not just dive into it without carefully thinking it through. If you are contemplating switching your remote or trad work model to the hybrid work type, here are some crucial things you have to consider;
What you intend to gain
Without the proper goal in mind, a hybrid work arrangement may be problematic instead of being result-driven. So, from the onset, the managers or those at the helm of affairs should have an expectation. Creating a hybrid environment is beyond working from home and switching to the office sometimes. It's all about working flexibly and achieving tremendous results by doing so.
Investing in the right tools
By opting for a hybrid work environment, the implication is that you have to invest in the relevant tools that would be needed for the effective management of the system. A hybrid environment is facilitated by technology. You need the best of every communication software, cloud storage devices, project management software, video conferencing tool, and more. So, if you are not ready to have all these on the ground, you'd only be ruining your business if you set up a hybrid work model.
The viability of the model
Before finally opting for the hybrid model, you have to test for viability, this is important. You can test for this by running the process. You may have some of your workers work remotely while some come to the office. From wherever the whole team is, the communication modules should be tested for videos and correspondence. Also, a project management software should be used to assign tasks and take reports. If the whole process goes smoothly at the end of the test run, you can adopt the model. If otherwise, you have to keep repeating the process of testing the hybrid system until perfection is attained.
Expectations of HR Teams Regarding Hybrid Arrangements
As employees start returning to work, companies have realized that working remotely is not an option that they can give away. So a hybrid work arrangement is here to stay. When Google and Citibank announced last year that employees need to get back to work, employee surveys suggested otherwise; this was on the lines of a hybrid workforce. 
Another study by PwC found that 64% of employees surveyed said they wanted to continue working remotely. Another survey by Gallup revealed that about 45% of employees surveyed were fine to forefeet ten percent or more of their salary if they secured a remote working job.
The fact remains that a hybrid work model is here to stay. The question is, what can HR do to enable the workforce?
If you are considering moving to a hybrid model, here are some questions to be asked in a COVID return to work survey.
Human resources teams have been a great support for businesses with hybrid work arrangement. How? Changing rapidly and adapting to the moment. HR has been ahead on the following top protocols set by governments of various countries or local authorities to ensure businesses can run as normally as possible. Staying connected with employees, enabling leadership communication, they have been sailing the new waters. However, having backup plans in case remote work fails is a smarter way to be managing the transition.
Here are few things that HR can do to support hybrid work arrangement of business:
1. New Organization Structure(s)
Setting the tone for new organization structures, HR has to support the business to check the feasibility and manage the workforce planning. For example, do pre-covid roles and job descriptions still work? As hybrid models are considered, and work transitioned, how do you define new teams and organization structure to meet business needs? For example, at Prudential, following an employee survey, the management has decided to enable virtual working. Whether it is reskilling its employees or equipping them with redesigned roles, employees have accepted the new job design.
2. Flexibility
The concept of productive hours has changed from clocking into an office for a shift to being productive. How is the workday of an employee defined with the hybrid model? How do you determine how to build flexibility so that employees can plan their own schedules? What should be done to ensure employees are comfortable working from home or a satellite office?
Who decides the shifts? Does the organization define minute details, or can the employees have the flexibility to manage their own schedules?
3. Productivity
The definition of productive hours in the hybrid work arrangement has changed from being in an office for a certain number of hours to an effective number of hours worked. Therefore, companies following a hybrid model will have to consider productive hours as micromanagement will not work. 
4. Centralize Support Functions
Where possible, companies have started centralizing the remote workforce from a functional perspective. As far as possible, companies have had to fall back to HR to define, take leadership approvals, and facilitate this change of centralizing support functions. These functions are more often not revenue-generating and, where possible, can work remotely. With support functions centralized, hopefully, the need for various approval levels is cut out, and decision-making is fast. Some folks call it automation.
5. Leading by Example
As most workforces look to be led by example, here is an example of Quora leader, D'Angelo. In an earlier announcement, he declared that he would not visit the office more than once a month as a hybrid work arrangement tip. In addition, no member of the leadership team would be located in the office.  This was to dissuade other staff from coming to work from the office to 'be seen at work.' Embracing the remote-first culture, he highlights the benefits of working with a team in the office. If the company leadership works primarily from the office, other people will also likely want to work from the office.
6. Recognizing Performance
Moving into a hybrid work arrangement has its peculiarities of performance measurement as those working from home/remotely may not be seen as 'working.' With their visibility dropping, many employees tend to be as close to the working space of their manager/ leadership. Dropbox was the first to announce that promotions may be awarded differently as employee experiences may differ due to inequities and inclusions. Research suggests that employees who work from offices may have higher visibility by leadership and have a higher likelihood of being promoted.
Training managers to embrace remote work performance, constant communication, and leading by example are ways to ensure fairness for remote workers.
7. Enabling Employee Experiences
To ensure remote workers get the same employee experience, many organizations have moved away from a hybrid model of conference/virtual calls. Hybrid virtual calls with online meeting tools have a few folks inside a meeting room physically from one office, and others joining remotely. This may lead to the remote workers missing out on the chance of meeting up with other employees, catching up with colleagues, missing on side conversations which at times could fetch great inputs. Moving meetings to one medium of call would be helpful.
8. Building Virtual Communities
Instead of having work-based check-ins only for remote workers, building various virtual communities is beneficial in many ways. For example, employees can share their learnings, answer questions relating to hybrid work challenges and work concerns. In addition, connecting remote workers and those in an office on the same platform or technology ensures the inclusion of remote workers. This leads to a cohesive workforce. 
Microsoft has encouraged remote workers through hybrid work best practices. This, in effect, has made changes in the way management practices leadership. First, the Microsoft hybrid work policy replaces the dedicated office space of remote workers with hot desking. Secondly, employees can work from any town, but this is a permanent move as the local laws will apply to compensation and benefits. Microsoft will cover office expenses for those choosing to work from home. They can work from any location anywhere globally for one fortnight a year.
Here are some more tips for hybrid work policies. 
As the Human Resource team introduces policies to encourage remote work with hybrid work arrangement, building the organization's culture is something that each employee has to participate in. Human resources are only facilitators, with the final decision lying with the business leaders.
Autonomous Hybrid as A Digital Solution for Hybrid Work Model
The importance of technology has been emphasized for the smooth flow of the hybrid work model. From what had been pointed out, technology determines the success or failure of the whole process. So, it's an aspect that should be given due consideration before the switch is made.
For companies that are ready to take the leap, you should get the Hybrid Office suite created by Autonomous. This is a software carefully designed to facilitate the effectiveness of the hybrid work arrangement. It's an optimized system that can be used to manage all employees' flexible hybrid work schedules.
It features an integrated system that can be used to perform project management functions such as assigning tasks and monitoring such tasks. Also, it can be used to monitor hybrid arrangements of employees such that it can notify them about the time they are expected to come into the office to work on-site.
Hybrid can be synchronized with other software to work as the main control. It can be used to set up robotic ergonomic sit-stand desks and program such custom options for every employee. It can also be synced with Jam, the software responsible for managing effective communication across all levels in a hybrid setting.
For companies that embrace office hoteling as their hybrid workforce, Hybrid can be used to perform hot-desk booking functions such that employees can conveniently book and set up their workspaces even from the comfort of their homes. To enable easy usage, the software is mobile compatible. That is, it has an app version that is compatible with all kinds of mobile operating systems.
Hybrid from Autonomous is your surest bet if you desire a perfect hybrid work arrangement and hybrid workforce. It's a tested and trusted option that gives you premium value for a token in the short and long run.
Bottom Line
There's no doubt; the hybrid work model is the future of all businesses all over the world.  While this sounds all perked up and juicy, what should bother you is if you'd be able to adapt it successfully to your business. However, if you have decided to adapt hybrid workforce to your business, you must ascertain that you have all it takes to take the leap.
To make the process as seamless as possible, opt for Hybrid from the reputable Autonomous. This hybrid work software is the magic wand you need to set up the best hybrid work arrangement ever.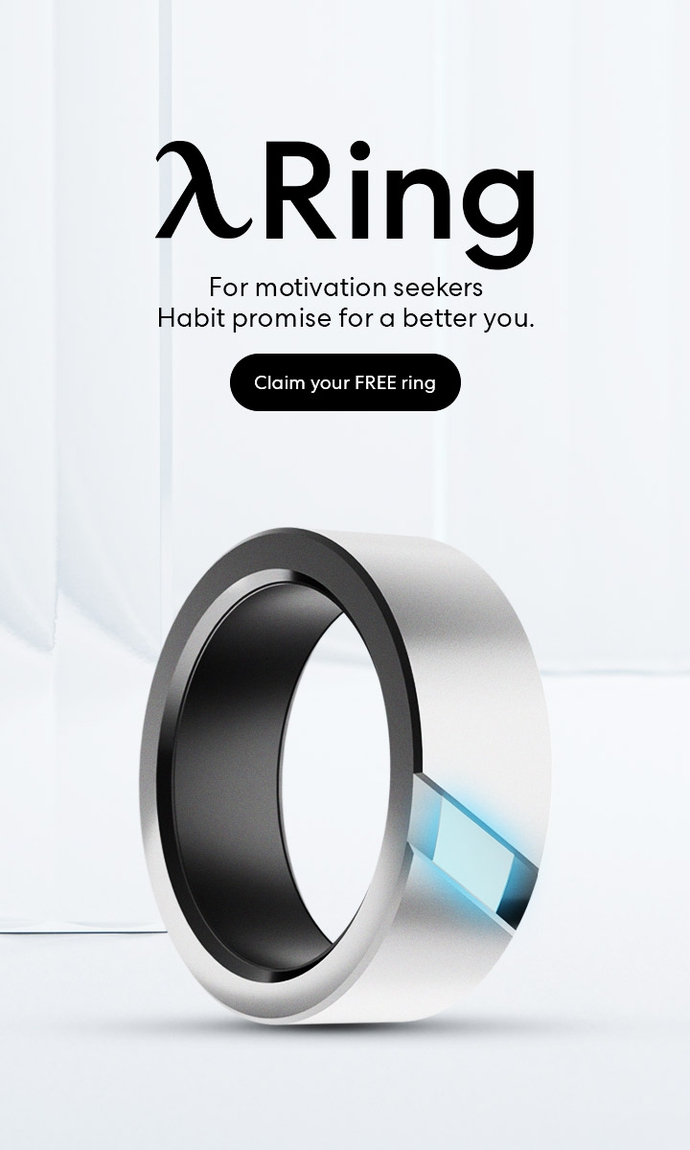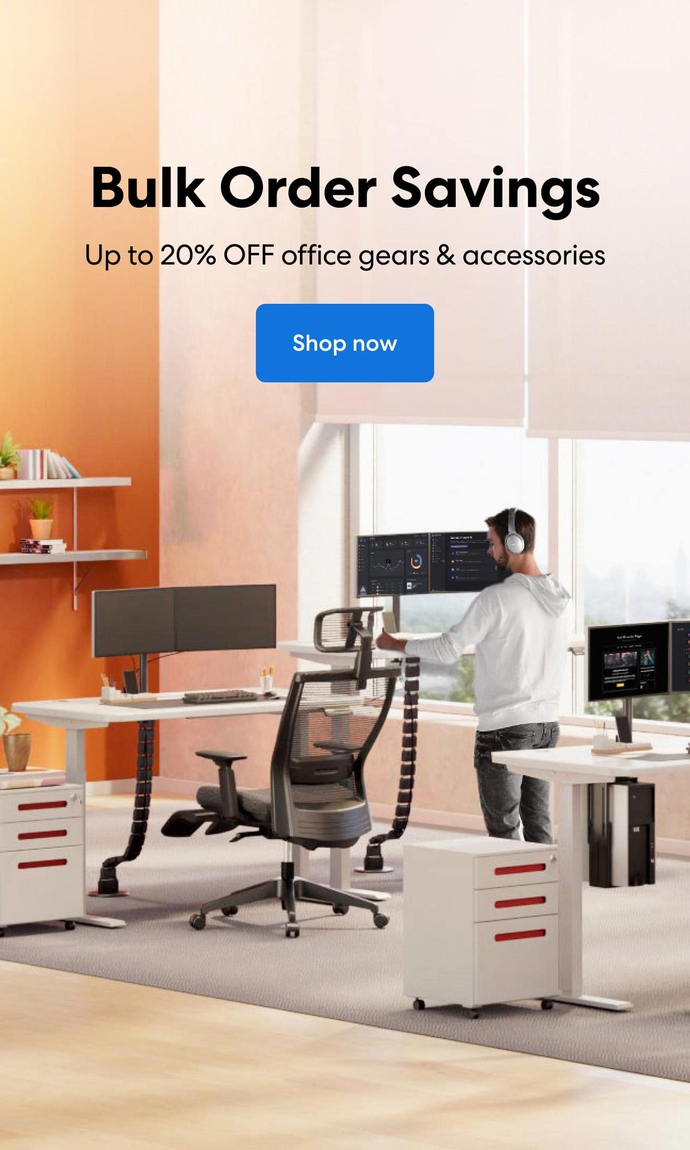 Subcribe newsletter and get $100 OFF.
Receive product updates, special offers, ergo tips, and inspiration form our team.