Gaming chairs have become the new fad lately, and rightfully so. Since the pandemic, there has been an enormous surge in people using their computers for entertainment or work purposes. That means that finding the right chair, which is comfortable, is crucial if you spend most of your time at the desk. 
This may make you question which one to choose so that you can experience all-day comfort while gaming or working. What's great about a gaming chair with armrests is that it supports your elbows, alleviating strain on the shoulders. 
There are many gaming chairs on the market, but one stands out: the Karnox gaming chairs. These chairs are the epitome of excellence and are made from high-quality material that is set to last you for at least 10 years. The company manufactures high-quality gaming online equipment, meaning you can expect only exceptional standards from it. 
Ultimate gamers are picky when it comes to quality and comfort. They need a robust chair like the Karnox gaming chair because they sit for an extended period without standing up or taking a break.  
In today's article, we review this masterpiece of a Karnox gaming chair and highlight some of the benefits of using it. Without further ado, let's begin! 
Overview of the Karnox Gaming Chair
Let's find out some useful information with this Karnox chair review. Several models of the Karnox gaming chair are designed to bring the utmost comfort to gamers' lives. The company is one of the primary gaming chair producers, thrives on customer satisfaction, and manufactures high-quality gaming products to boot. You can't go wrong when ordering gaming-related products from Karnox. 
All Karnox's products come with a 10-year warranty and high-density mold shaping foam that make sitting in them incredibly comfortable. We will cover the most commonly sold gaming chairs by Karnox in the following few paragraphs and show you what makes these seats so great! 
1. Karnox Legend Bluish Gray Edition
The Karnox Legend Bluish Gray Edition gaming chair is a stylish and versatile seating option for gamers of all levels. It is constructed using high-quality materials such as 2.0 PU leather or breathable LIVORNO fabric, ensuring comfort and durability. The chair features 4D armrests, allowing users to adjust them in various directions for optimal support. The Class 4 Gas piston and aluminum base provide stability and strength.
Equipped with 3' PU castors, the chair offers smooth mobility. Its adjustable height, 4D armrests, and seat tilt allow for personalized customization, while the 90-155° reclining backrest ensures maximum relaxation during gaming sessions. The chair is designed with high-density mould shaping foam, further enhancing comfort and support. Overall, the Karnox Legend Bluish Gray Edition is a feature-rich gaming chair designed to cater to the needs of both casual and professional gamers.
2. Karnox Gaming Chair Hero Helel Edition
The Karnox Gaming Chair Hero Helel Edition is a premium gaming chair that offers both style and functionality. It is crafted with Karnox 2.0 PU Leather, which provides a glossy appearance, plumpness, and a smooth surface. The chair features adjustable height, 1D armrests, and seat tilt, allowing users to find their preferred sitting position. The 90-155° reclining backrest enables users to recline and relax during intense gaming sessions.
The chair is equipped with high-density mould shaping foam, ensuring optimal comfort and support. Additionally, the chair utilizes a Class 4 gas piston, which enhances stability and durability. The Karnox Gaming Chair Hero Helel Edition is a luxurious choice for gamers seeking a comfortable and stylish seating option for their gaming setup.
3. Karnox Gaming Chair Hero Genie Edition
The Karnox Gaming Chair Hero Genie Edition is a fantastic choice for gamers seeking a comfortable and durable seating option. The chair is constructed with Karnox LIVORNO Fabric, known for its softness, breathability, and long-lasting quality. It features adjustable height, 1D armrests, and seat tilt, allowing users to customize their sitting position for maximum comfort. The 90-155° reclining backrest offers the flexibility to lean back and relax during gaming or take a break.
The chair is equipped with high-density mould shaping foam, ensuring excellent support for long gaming sessions. It also utilizes a Class 4 gas piston, providing stability and durability. The chair features a nylon base, 2.5' PU casters for smooth mobility, and includes a head pillow and a lumbar pillow for added support and comfort. The Karnox Gaming Chair Hero Genie Edition is designed to meet the needs of gamers who value both comfort and style.
4. Karnox Gaming Chair Legend TR Fabric Pro
The Karnox Legend TR Fabric Pro is a chair that combines ergonomic design with a sleek modern style. It is crafted with premium fabrication, ensuring both durability and comfort. The chair is fully adjustable, allowing users to personalize their sitting experience and find the optimal position for extended periods of use. Whether it's for office work or gaming, this chair is a versatile choice for any setup.
The inclusion of head and lumbar pillows enhances the ergonomic features of the chair, supporting correct posture and relieving body tension. With its combination of style and functionality, the Karnox Legend TR Fabric Pro is a reliable option for those seeking hours of personalized comfort in their office or gaming environment.
5. Suede Gaming Chair by Karnox
The Karnox suede gaming chair provides a plush gaming experience like no other. The Knox suede gaming chair is covered in PU leather and is spliced with luxe suede feel fabric that looks stunning.  
If you are looking for adjustability options, you are in for a treat as the seat tilt and height are both adjustable. 
Height is handled by a class 4 gas piston that operates smoothly and can raise the seat 55inches, meaning these chairs are great for taller individuals. 
A reclining backrest can lean back between 90 to 150 degrees, which allows you to perform stretching techniques while spending long hours gaming. A lock mechanism is in place that prevents you from leaning too far and keeps the chair stable. 4D armrests help keep you comfortable at all times and support your elbows plus shoulders when you need it most.  
What's great about these Karnox gaming chair seats is the lifetime warranty for the frame, a 10-year warranty for the moving parts, and a two-year warranty on the rear plus back. You will be hard-pressed to find something with better quality and an extended warranty than this, so what are you waiting for?  
Order one today and spoil yourself with the comfort you deserve! 
6. Leather Gaming Chair by Karnox
The Karnox leather gaming chair easily adapts to the user's sitting preferences due to the unique tilt mechanism. It is wrapped in a rich PU leather covering high-density contoured foam, making the seat and backrest ultra-comfortable. 
The sharp looks of this Karnox gaming chair are why it is so popular with gamers worldwide. If you are looking for added extras, you will be happy to know that a lumbar and head pillow is included for your convenience. 
Height adjustment is handled pneumatically, and there is a class 4 gas piston that does the job perfectly. The armrest is adjustable and can be moved in any direction, so it can either support you or be shifted out the way completely. 
You can expect the same 10-year warranty with this chair as with all other models in the Karnox range. What's great about buying a gaming car from Karnox is that the company has excellent customer support services and offers free delivery on any chair purchased. 
7. Slate Gray Gaming Chair by Karnox
This chair's high-density molded contoured foam makes it a winner in our books. It is covered in PU leather that wraps around the entire seat and provides you with an executive feel when seated on it. 
The slate gray gaming chair by Karnox includes an additional lumbar and head pillow for added comfort and satisfaction.  
If you are a more significant adult, you will be happy to know that these chairs can support up to 350 lbs and have a wider seat than other models. 
Besides having a wider seat, there is also a tall backrest and side lumbar support. If you are looking for comfort, this chair has it all!  
When you purchase the Karnox slate gaming chair, you are guaranteed high performance and excellent quality that will have you sitting comfortably for hours on end.  
Choosing Gaming Furniture
Adding gaming furniture to your setup is essential if you want the best equipment to perform optimally. You can add various items to your space, such as a SmartDesk Pro, a gaming cable management system, or even a puffy cushion to chill out on when you aren't gaming.  
It is important to remember to take breaks between sessions as sitting for extended periods can cause a host of ergonomic ailments like back or neck pain. You need to make sure you are sitting in a comfortable and obstructed position with your spine aligned correctly. 
Another great thing you can add to the office is a CPU stand with castors so that you can quickly move around your tower when the need arises. Furthermore, not only is moving your computer tower around convenient, but it can be beneficial when you require more space under the desk. 
If you play first-person shooters, you understand how vital those flick shots are. People who don't have a wireless mouse can invest in a mouse bungee to hold the cord of their device and keep it out of the way.
With a mouse bungee, you can perform those 360 no scopes effortlessly without the worry of missing the target. 
Gamers who are coffee addicts may like to add a mug holder to their table. You can find this item anywhere online, and it comes in different shapes plus size, so there is no excuse not to invest in one.  
Lastly, gamers understand how essential gaming desk accessories are for their favorite games. Including an accessory holder on or next to your desk is crucial if you have multiple pieces of equipment that you use for gaming. It will help you keep your gaming area neat, and at the same time, it looks aesthetically pleasing.  
By having suitable gaming furniture, you can outperform your opponents and be the envy of all your friends. Don't you think it's time to upgrade your gaming setup and treat yourself to some high-quality items? 
Sitting in a Gaming Chair
Knowing how to sit in a gaming chair is crucial information that everyone should know. Everything from the positions of your knees, feet, back, and hips should be considered. 
Your knees should be at a 90-degree angle perpendicular to the floor as this helps the joints remain in a neutral position. When your joints are not stretched out, and at ease, the body is more neutral and relaxed.  
Joints under pressure can lead to many ergonomic injuries, including knee and hips problems.  
Your feet should be planted firmly on the ground and must not be hanging in the air. If you have a chair with an ergonomic footrest, you can move it in any direction while you play your game. 
Digging your foot into the footrest for firmness is required when you are ready to accelerate a spaceship or destroy that monster. 
Next, keep your back erect using the seat backrest and tuck your hips deep into the chair's seat. That is the best seating position for gaming because it keeps you upright and allows you to relieve a lot of pressure placed on the back from slouching.  
It also helps the shoulders and neck from straining or encountering the adverse effects of a nerd's neck. Please remember that this posture gives you overall support and comfortability for long hours of gaming. 
The position of your hips is just as important as any other appendage and can experience problems if you don't sit with the correct posture. By tucking your hips into the back of the seat, you allow your back to maintain the S shape of the spine and not flatten it. 
When you adopt a proper gaming posture will note a significant increase in your overall health and well-being.  
Lumbar Support
The kind of lumbar support offered by the Karnox range of chairs is exceptional. We love the added accessories the company provides as this shows that it genuinely cares about the people buying its products.
Each chair is manufactured meticulously and comes with side supporting lumbar areas that not only help correct your posture but give you extensive stability when gaming for long periods. 
What's great about the gaming chairs from Karnox is that a two-year manufacturer warranty covers the seating and lumbar supporting areas. If there are any problems with the seat, you can contact the company for a replacement or repair. 
It's good to note that even mild pressure on the lumbar region can lead to pain and suffering. You can help alleviate these issues by incorporating the head and lumbar pillow with these fantastic gaming chairs. 
Ergonomics
Ergonomics is an essential factor when it comes to comfort and satisfaction. You need to make sure that you are comfortable to put on the best performance possible. 
These chairs have considered ergonomics and offer a host of adjustability features, such as headrest adjustment, tilting abilities, and reclining options. It would help if you remembered that a gamer designs Karnox for gamers, so every chair that comes out of the company's factory is carefully manufactured with others in mind. 
When setting up your gaming station for ergonomics, consider your desk height and the height of your monitor. With the incorrect desk or monitor height, you can end up significantly straining your neck and causing a host of other ailments. 
Why Pick a Gaming Chair from Karnox?
So, is the Karnox chair worth it? Karnox is a standalone gaming chair producer known for quality and reliability. If you want something that will provide you with comfort while sitting and playing games for hours, investing in a Karnox gaming chair may be the best thing you do. 
What is excellent about the Karnox brand is that it focuses exclusively on chairs for gaming purposes. You can trust this company to deliver a high-quality product that is bound to last you for a decade or more! 
FAQs for Karnox Gaming Chair
Here are some simple answers to the most commonly asked questions regarding the Karnox gaming chair. You can gain more profound knowledge and wisely choose one to invest in with this information. 
Are Karnox Chairs Good?
The ergonomics and quality of the Karnox gaming chair should make you want to purchase it right away. It is excellent that the company only creates gaming chairs, which means it can put a lot of effort into the design process. 
How Long Should a Karnox Chair Last?
These chairs can easily last for five to 10 years if you look after them. It is made for a solid steel frame with a lifetime warranty, so even if the seat starts to peel, you can recover them and still have a great chair. 
You may be surprised that the Karnox gaming chair exceeds your expectations for building quality and the materials used to construct it. 
Conclusion
This detailed review of the three best Karnox gaming chairs is what you need to go forth and find the chair of your dreams. We hope you can make an intelligent choice when purchasing a gaming chair for long hours with the information provided.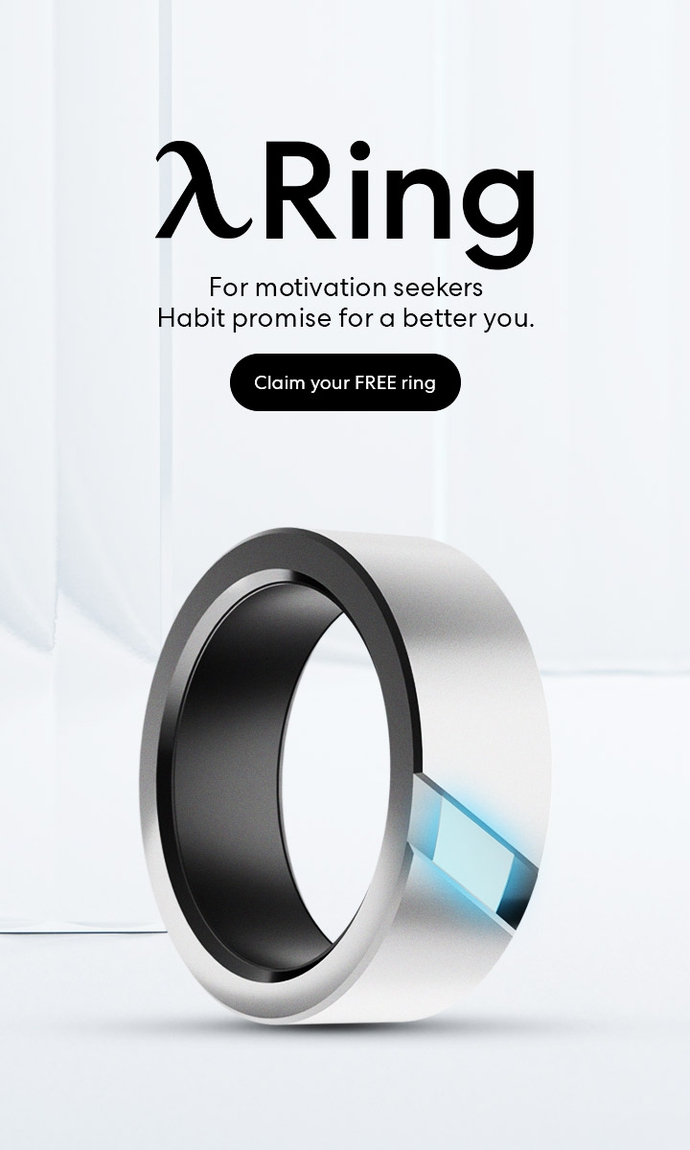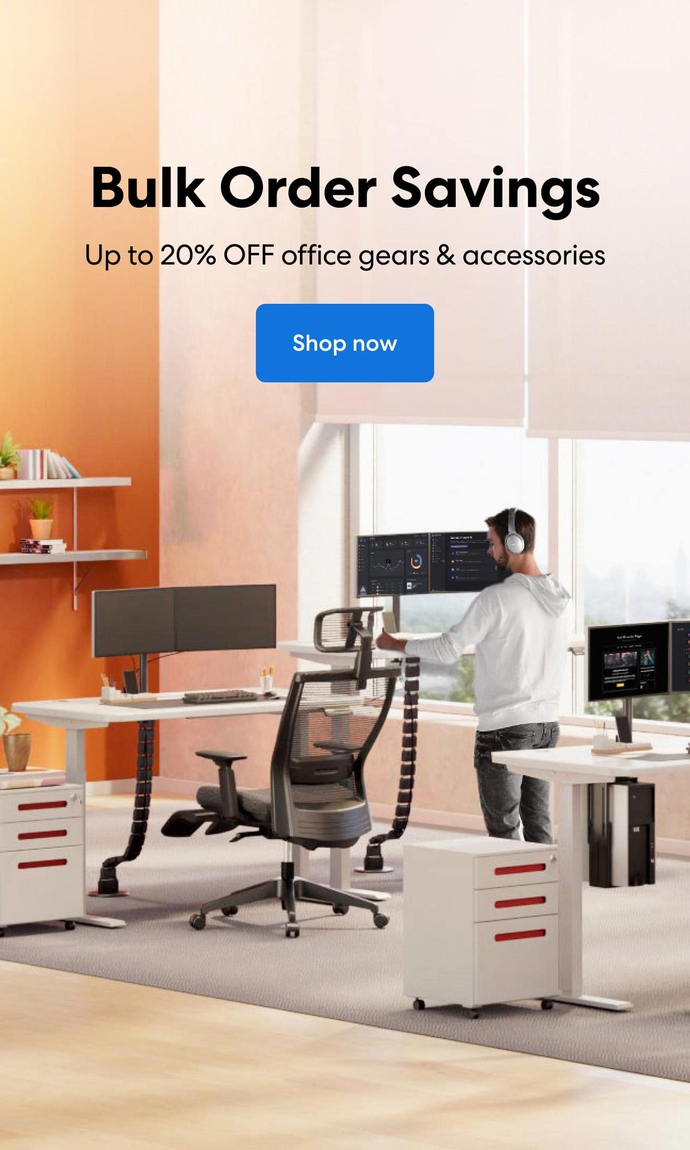 Subcribe newsletter and get $100 OFF.
Receive product updates, special offers, ergo tips, and inspiration form our team.