Smart Products
Small Walking Pads: The Pros & Cons - Top Picks Revealed!

Autonomous
|
Aug 8, 2023
6,971 Views
People are mainly shifting towards remote work these days and find it easier to do their office tasks while staying in their comfort zone. However, one thing that is far left behind in this attempt to work in one's comfort zone is their health and physique. So, having equipment like a mini walking pad becomes a nice solution.
We specifically mentioned a portable folding walking pad because of the multiple benefits that this exercise equipment has got. But the existence of potential cons along with the pros makes it difficult for office workers to make up their minds to buy a foldable walking pad.
The office workers often ask us what the difference between a treadmill and a walking pad is, as they seem primarily the same. People ask such questions because they are unaware of the difference between these two. Therefore, they fail at making a good comparison.
If you want to have a clear view of the basics of a treadmill and a walking pad just so you can draw a comparison between them and later evaluate the portable treadmill walking pad, you should skim through this article at least once. Without any delay, let's address the first question that we raised regarding a comparison of a walking pad vs. a treadmill. 
Walking Pad vs. Treadmill
A treadmill is a stationary track that has a belt running on wheels (on the inner surface) that turn when you apply force with your legs in a motion similar to walking or running. People use this exercise equipment to engage their core and legs to stay fit and healthy.
The treadmill is used for walking while staying in the same place. So, people who can't go out for a long walk can use it by setting their mile's target and run, walk, or even climb as much as they like.
The idea of a small walking pad is similar; however, it has one significant difference. A walking pad is usually seen as an alternative to a treadmill because of its size and dimensions. Since the walking pad is smaller in size and lighter in weight, it can be carried more handily and is considered a portable treadmill is walking pad.
There are even portable foldable walking pads available in the market that make it further easier for you to carry them from one place to another and make it easier for you to practice a healthy lifestyle. These walking pads may look fancy, but they have some associated pros and cons.
If you wish to pick the best portable walking pad, you should be aware of the general pros and cons of a walking pad. Knowing them will help you judge the choices available in the market and decide which one is the right pick for you.
Although we have shared a short note on the best portable walking pads at the end of this article, we suggest you should go through this pros and cons section first to have a clearer idea.
Small Walking Pads – The Revolutionary Fitness Solution!
Did you know that walking alone is enough to cure obesity, lower blood pressure, boost memory, and reduce the risk of heart disease? However, in today's busy schedule, going out for a run seems like a mountainous task.
But what if you can take care of your health and be fitter than ever in the comfort of your home? A small walking pad can offer a seamless walking experience while you work or are just waiting to kill some time. Read about mini walking pads and how they are a revolution in the fitness industry.
Pros and Cons of a Foldable Walking Pad
First things first, let's have a look at the pros of a mini walking pad and later its cons. 
Pros of a Foldable Walking Pad
Portable
The biggest advantage of having a foldable walking pad is that it is portable. This is because of the lighter weight of these under desk walking pads. So, you can easily carry it wherever you want. 
Compact Size
Since there are no handles or any bulky additions in its design, the mini foldable walking pad has a very compact design that can fit any space. 
Makes Less Noise
People often question if foldable walking pads make less noise. The precise answer to this question is yes. Best office treadmills are designed to make less noise so that they do not disturb you while you work. 
Automatic Speed Adjustment
The foldable walking pad is intelligent enough to adjust its speed with your pace automatically. There is a built-in automatic speed adjustment mechanism in the walking pads.
Cons of a Foldable Walking Pad
Usually, Expensive
Since you are getting multiple advantages, the foldable walking pads are comparatively more expensive than the simple treadmills. 
Lacks Handles
Since it has a compact design, the mini walking pads lack handles. Some people might think that this will affect their stability. However, they can sort this out if they place it in front of their standing desk. 
What is the Best Walking Pad?
After having a thorough look at the pros and cons of a walking pad, the next question that arises in any office worker's mind is regarding the best portable walking pad. They wonder which option in the market would be ideal to avoid any potential cons of a walking pad.
So, for all those office workers, here we have shared two of the best walking pad options that are available in the market. Let's have a quick look at them! 
1. Walking Pad C2 Foldable Walking Treadmill
The Walking Pad C2 is a foldable walking treadmill. This walking pad has a compact design that can easily fit in your office. Since it is designed to have advanced features, it offers you greater stability. All in all, this portable treadmill option is one of the best ones on the market.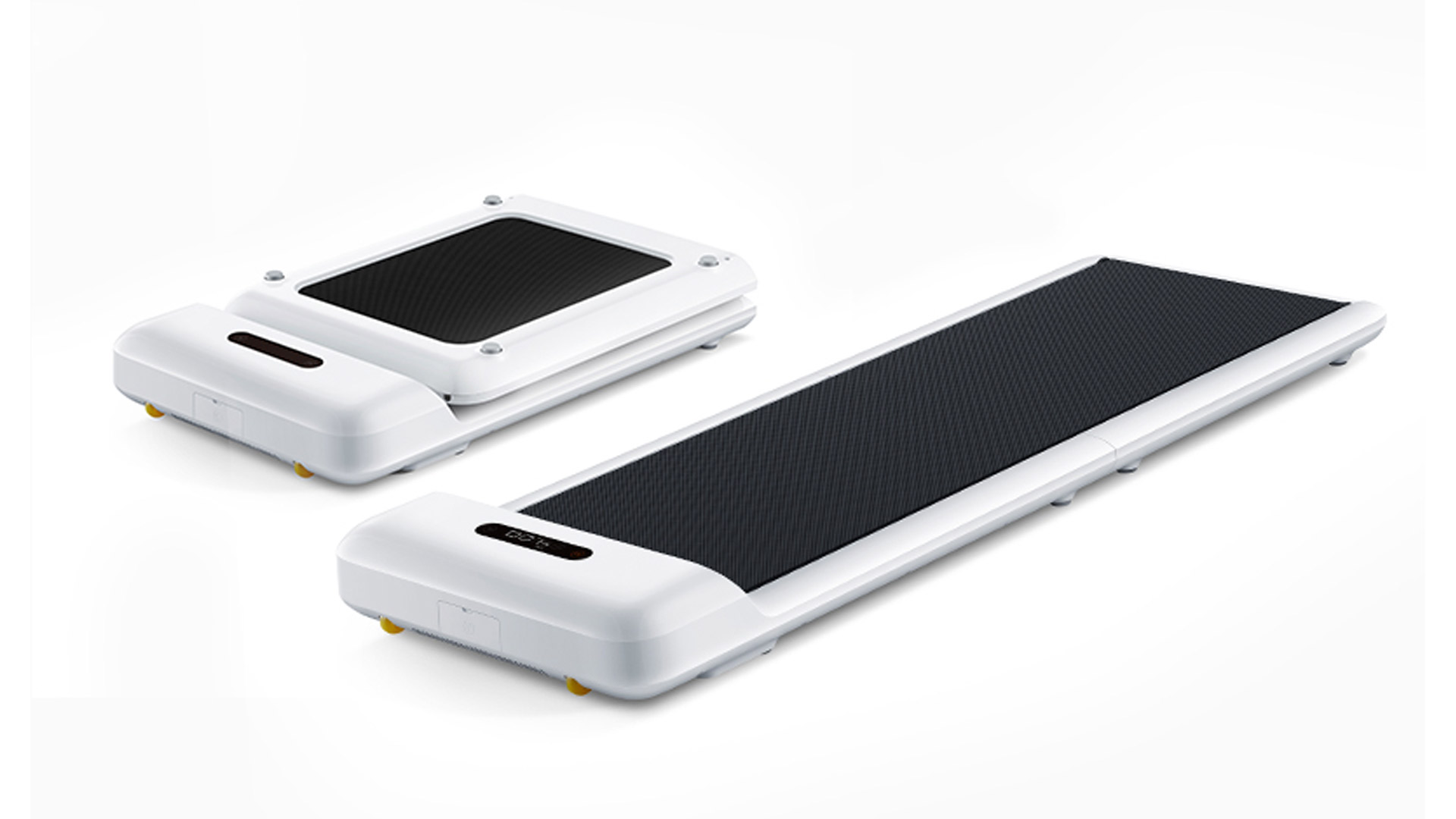 Foldable Walking Treadmill C2 by WalkingPad
Dimensions
Unfolded: 56.9'' L x 20.4'' W x 4.9'' H
Folded: 32.5'' L x 20.4'' W x 5.4'' H
Item weight
48.5 lbs
Color
White / Black
Materials
Panel: ABS plastics
Power
1 HP
Speed range
0.3 - 3.7mph
Weight capacity
220 lbs
Warranty
1 year
2. Foldable Walking Treadmill A1 Pro by WalkingPad
The WalkingPad A1 Pro is the second smart option that you may consider as your office treadmill. Having a weight capacity of 230lbs, this small walking pad can be used by almost anyone in the office. Overall, its high-end pace adjustments and sleek design make it a reliable choice as a mini walking pad.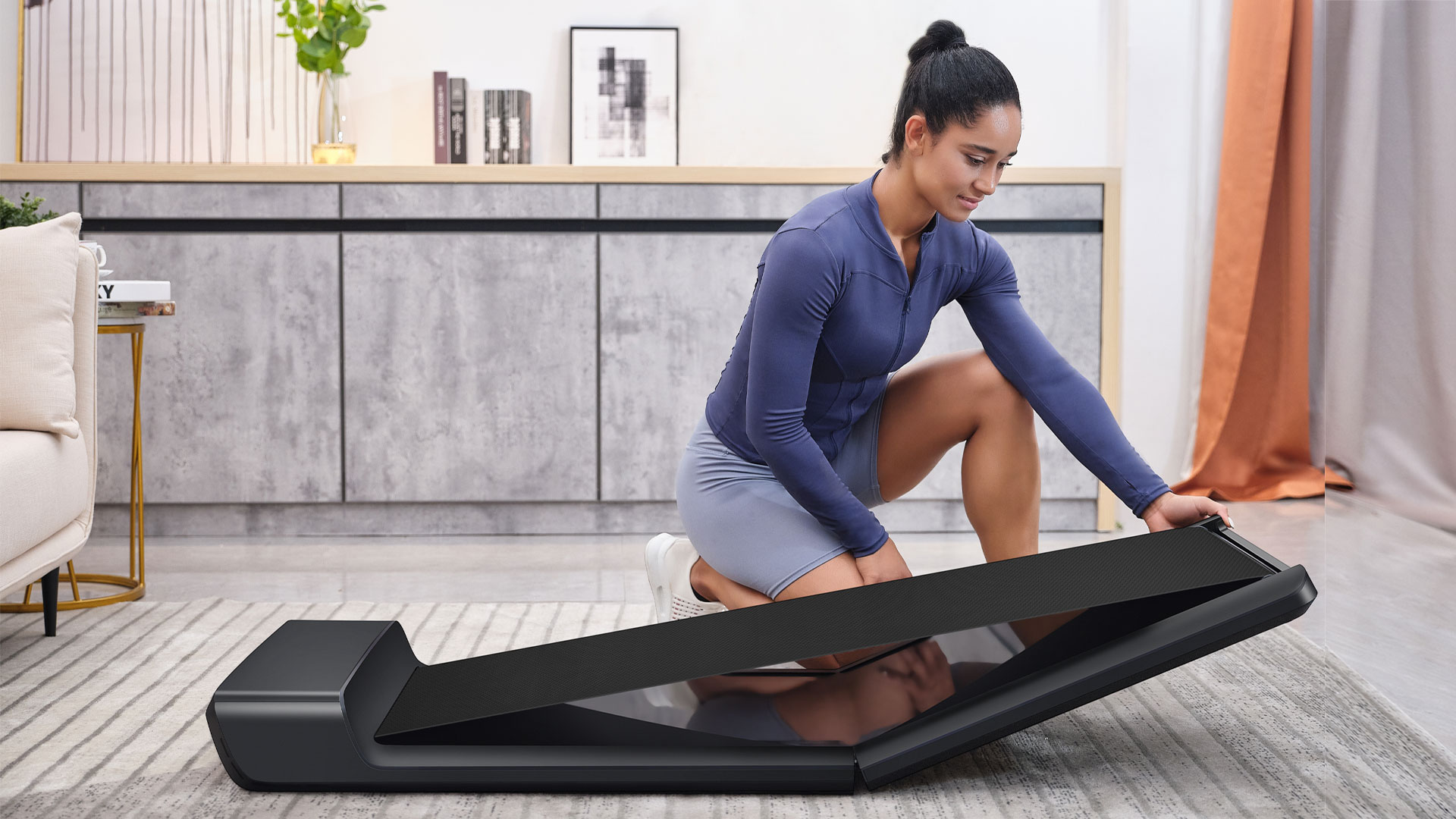 Walkingpad Foldable Walking Treadmill A1 PRO
Dimensions
Unfolded: 56.4" L x 21.5" W x 5" H
Folded: 32.5" L x 21.5" W x 5" H
Walking area: 47" L x 16.5" W
Item weight
62 lbs
Color
Quiet Black
Materials
Running board: HDF
Shell cover: IML injection
Layer: EVA cushion
Power
1.25 HP
Speed Range
0.3 - 3.7mph
Weight capacity
230 lbs
App
WalkingPad KS fit app
Available for both IOS & Android
Warranty
1 year
How to Choose the Right Small Walking Pad?
Choosing the right walking pad solely depends on your workout routine and how you will use it. People who only want to complete their daily step count and are not interested in an intense workout might need a different option. Here are all the factors you should consider while choosing a small walking pad:
Weight Capacity
Weight capacity is a crucial factor to consider so that the small walking pad can support your weight. A higher weight capacity is always good to have since it implies that it has a stronger motor.
Motor Power
For users looking for intense workout sessions, a powerful motor is a must that offers them uninterrupted performance. A motor performance rating of 1.5 HP or more is required if you walk at a fast speed or use the walking pad for running. A high-power motor ensures that your pad works as intended and serves you for years.
Dimensions
Are you thinking of accommodating a foldable walking pad in your workspace? Before you do so, accurately measure the space in the room and ensure that the walking pad you are buying can be easily set up. The best practice is to measure the floor space and search for options according to your needs.
Portability
If you want to be able to move your walking pad from one place to another, consider a portable option that demands minimal effort in doing so. A mini walking pad is recommended that can easily be shifted from one place to another, according to your comfort.
Warranty
For any electronic gadget, a warranty is crucial. Before purchasing a small walking pad, check for its warranty. Mostly all renowned companies offer a solid warranty on their product. Many options even come with a 10-year warranty that gives you peace of mind and better performance.
Tips for Using a Small Walking Pad Effectively
Making the most out of a small walking pad might be challenging for a first-time user. Not to worry, as we have penned down a step-by-step guide on how to use a small walking pad most effectively:
Step 1 – Warm Up
Before going out on a full run, calm your nerves and warm up to get your muscles working. Light stretches and exercises are recommended before using the walking pad to prevent the risk of injuries and obtain better performance.
Step 2 – Wear Running Shoes
Wear padded and comfortable shoes for walking or running on the mini walking pad to minimize the risk of any injuries. Wearing proper shoes also allows you to walk and run for a longer period comfortably.

Step 3 – Start Slowly
Do not plunge out for a full-speed run just at the very beginning. You should walk slowly on the lowest level and gradually increase the speed as your body adjusts.
Step 4 – Keep Yourself Hydrated
Drinking water is essential while working out to replace the lost fluids while sweating. While walking or running on a small walking pad, keeping yourself hydrated allows you to maintain your performance level and improves the workout's quality.
Step 5 – Take Breaks
There is always a pause option available on treadmills and walking pads. Just as you pause while doing a rep of dumbbells, rest is important when walking or running for an extended period of time. Taking a break allows your body to replenish lost stamina and improves the quality of the workout.
Step 6 – Track Your Performance
Monitor your progress through the digital displays given on the small walking pad. If a display is absent, download an external application on your phone and put it into your pocket to track how many steps you walked and how much you achieved.
A Beginner's Guide to Walking Pad Maintenance and Care
Taking proper care and maintaining your small walking pad can improve its lifespan and performance to a great degree. Keeping your walking pad clean is a simple and easy way to maintain it. Once you are done using it for the day, take a cloth and wipe off any dirt, dust, and debris accumulated on the belt and display area.
You can amp up the cleaning process by using a vacuum cleaner and cleaning out accumulated grime and debris on the corners of the walking pad. Moreover, place a mat underneath the treadmill to make the cleaning easier.
FAQs Related to a Small Walking Pad
1. Are small walking pads suitable for all fitness levels, including beginners and seniors?
Small walking pads are suitable for all fitness levels since they are programmable. You can easily set up your desired program and speed to best use your machine.
2. Can I use a small walking pad for other exercises, such as jogging or running?
You may use a walking pad for fast walking. However, running might not be an option since walking pads have a top speed, mostly below jogging or running speed. Moreover, running on a walking pad might result in wear and tear on the machine since they are not built for such intense sessions.
3. Are small walking pads suitable for individuals with joint problems or injuries?
Walking on a softer surface is recommended for people with joint problems and injuries since it poses the least pressure and shock to the joints. A walking pad might not be the best option to consider here.
4. Are small walking pads suitable for intense workouts?
Browse the internet for a high-speed walking pad that allows you to have relatively more intense workouts. A walking pad is designed for walking and keeping fit in a normal setting.
Final Verdict – Is a Walking Pad Worth It?
The precise answer is yes. The benefits of a foldable walking pad outweigh its disadvantages. In fact, we even noticed that some of them, like the issue of lacking handles, were even treatable. That's why we can say that a portable treadmill walking pad would be ideal for your office use and is worth your money.
Small walking pads are a great invention that is being used heavily in today's world. Maintaining a healthy lifestyle has never been easier. Choose an option that best serves your needs and offers a comfortable walking solution.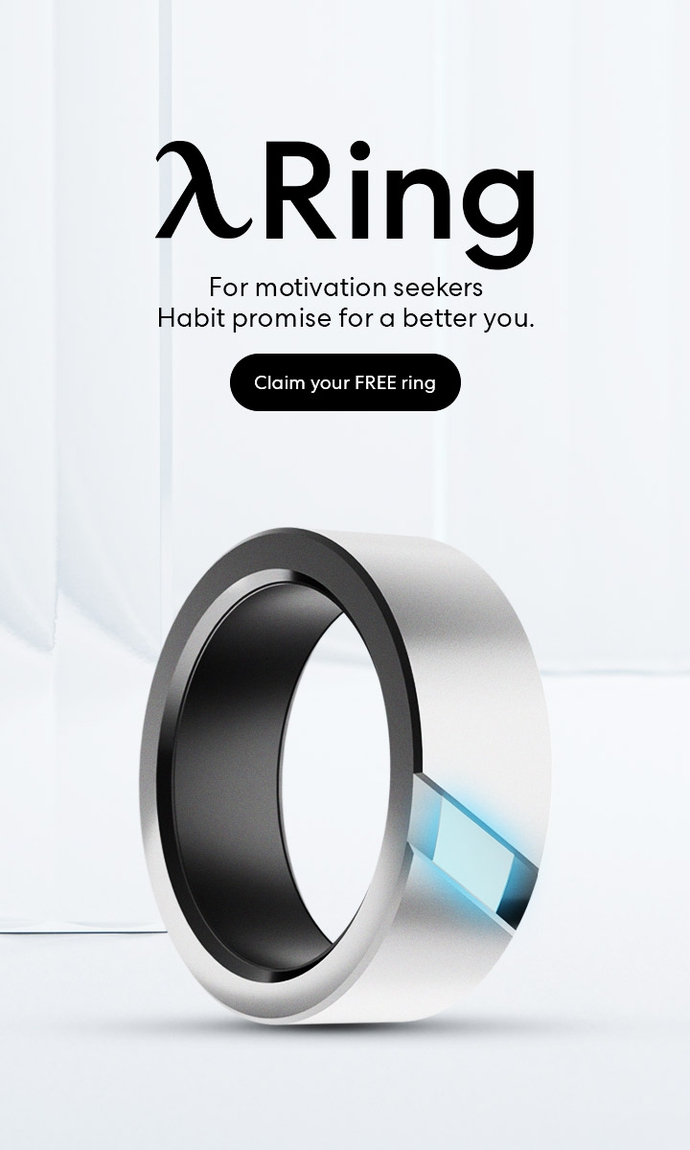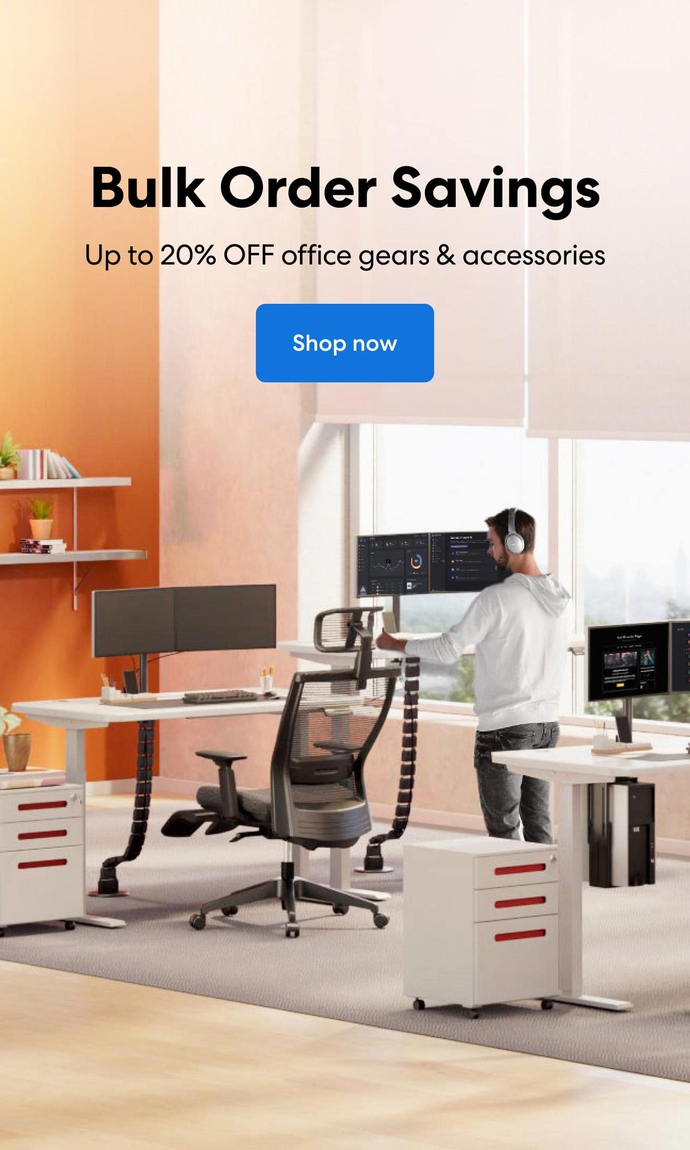 Subcribe newsletter and get $100 OFF.
Receive product updates, special offers, ergo tips, and inspiration form our team.