Work Wellness
Walking Mats vs. Treadmills: Which One to Choose in 2023

Autonomous
|
Aug 8, 2023
698 Views
If you lead a sedentary lifestyle because you are forced to sit behind a desk all day, you need to start taking steps to stay fit and healthy. Investing in a walking mat is one of the easiest ways you can ensure that you utilize every spare moment you get to exercise. 
However, buying home gym equipment is not always easy. Between the high cost of some items and the wide range of options available, without proper guidance, you can end up feeling overwhelmed. 
The benefits of running on a treadmill have been known for a long time now, which is why a walking mat treadmill should be one of the first items on your list of gym equipment to buy in 2023. You will be surprised at how beneficial a few minutes per day spent walking on a foldable walking mat will be for your body. 
If you regularly find yourself too busy to step away from your desk during office hours, you can consider buying an under-desk walking mat. When added to a standing desk, this handy piece of equipment will allow you to combine work and exercise without missing a beat. 
This article will compare walking mats and traditional treadmills to help you decide which option is best for you. Read on to find out more! 
Walking Mats
A walking mat is the smaller version of the treadmills you usually see in gyms. It is usually very compact and small enough to slide under your desk when not in use. This is why it is sometimes called an under-desk walking mat. 
By removing some of the extra features found on treadmills, a walking mat can help you exercise without taking up a lot of space in your office. You can even buy a foldable walking mat that can be carried around and tucked away discreetly in a very small storage compartment. 
With the arrival of walking pads to rival traditional treadmills, health-conscious consumers suddenly had a big decision to make between these two similar pieces of gym equipment.
To help you make that choice, here are some pros and cons of walking mats that you need to consider:
Pros
Compact enough to store in small spaces
Can be easily carried around
Provides an adequate amount of regular exercise
Usually a lot cheaper than traditional treadmills
Perfect as an accessory to an ergonomic standing desk 
Cons
Has limited features
Some brands are not robust
Is not suitable for very heavy users
Traditional Treadmills
If you have ever set foot in a regular commercial gym, you will already know what a traditional treadmill is. These machines are usually found lining the walls of gyms and fitness centers around the country. 
The defining feature of a traditional treadmill is that it is usually a lot bigger than a walking mat treadmill. This is because it is manufactured as a heavy-duty piece of gym equipment. Some treadmills are strong enough to handle the weight of even the heaviest users.
Treadmills also tend to have a lot more features than a walking mat. They can run at much higher speeds and are capable of allowing a wider range of movements, such as running at an incline. 
Another important distinction is that there are a lot more types of traditional treadmills than there are walking mats. When you go shopping, you will likely come across various types, such as a curved treadmill or a floor treadmill. All these are uniquely designed to cater to the specific needs of the user.
Here are some pros and cons to consider before buying a traditional treadmill: 
Pros
Can run at higher speeds while carrying heavier weights
Has a wider range of features than a walking mat
Usually a lot more robust 
Cons
Can be quite expensive
Not suitable for a room with limited space
Cannot be used while working 
Walking Mats vs. Traditional Treadmills: Which One Should You Choose?
The choice between buying a walking mat or a traditional treadmill requires a close look at your needs as an individual. This means looking at your day-to-day activities to see what sort of exercise you will be able to squeeze in. 
If you are one of the many individuals who are very busy most of the time, the convenience of having a foldable walking mat that you can carry around the office and use while working will appeal to you. 
Also, you need to look at your budget. A walking mat is usually much cheaper than some of the best treadmill brands available out there. If you do not have the funds to splurge on expensive gym equipment, consider buying a walking pad instead. 
However, the much more robust treadmill belt found on a traditional treadmill may also appeal to some users who prefer doing a HIIT treadmill workout regularly. It can withstand the harder impacts better than a small walking mat for desk use. 
There is also the issue of the number of features you will find on a traditional treadmill. Are you interested in exploring a wide range of treadmill exercises, some of which may require specialized incline features of alternating speeds? A traditional treadmill might serve you much better in that case. 
In the end, your choice between a walking mat and a traditional treadmill will likely differ from what other users may want based on each individual's needs. It is important to note that buying a treadmill, even the relatively cheaper walking pads is still a significant investment that needs to be well thought out. 
If you need help choosing the best option, Autonomous is the best place to go. There is a wide range of walking pads available. You will be able to explore many different features and choose the best product to help you stay fit.
Top 5 Walking Mats to Consider for Your Home Office
With so many walking mat treadmill options available, where do you even start? Choosing the right walking mat for desk use is easy when you visit a reliable online supplier, such as Autonomous. 
To give you a taste of the type of walking mats you can choose from, here are the five top-selling products from Autonomous: 
1. WalkingPad Foldable Walking Treadmill C2
In an age dominated by smart technology, this foldable walking treadmill is one of the best pieces of gym equipment for home or office use that you will ever find. This versatile under-desk walking mat makes exercising regularly seem like the easiest thing to do. 
To enjoy the modern features of the C2 walking pad, simply connect to the treadmill using your phone or other Wi-Fi-enabled device. This smart connection feature will allow you to change various settings with the touch of a button. 
Its compact structure makes it very easy to store this WalkingPad when you are not using it. Simply use the folding features and you will be able to tuck away your treadmill in the smallest of spaces, including sliding it under your desk. 
The treadmill is constructed using a four-layer structure, which means it can easily accommodate users who weigh as much as 220 pounds. It even has foot-sensing speed control, which allows you to run comfortably at the right speed all the time.
2. WalkingPad Foldable Walk-run Treadmill R2
Nothing beats the convenience of being able to catch up on your exercise without ever having to leave the office. During winter, having a walking mat for desk use is one of the things that will allow you to stay fit no matter how bad the weather is outside. 
The WalkingPad Foldable Walk-run Treadmill R2 is perfect for this job. It is called a walk-run treadmill due to the wide range of speeds you can cover on this machine. You can gradually increase the pace from a slow 0.5 mph walk to a very brisk 7.45 mph run. 
With a weight capacity of 240 pounds, you can rest assured that most users will be able to safely use this walking mat. Using a four-layer racetrack construction design, the manufacturers of the R2 were able to construct a treadmill that provides you maximum comfort when running.
3. WalkingPad Foldable Walking Treadmill A1 Pro
Having a foldable walking mat but not knowing the best type of exercise to use it for is a common issue among office workers who are trying to get fit. The WalkingPad A1 Pro has a solution for that problem in the form of the awesome WalkingPad KS fit app. 
With this app, you can access a wide range of features, such as tracking the pace you are running at, all the while being able to easily control various treadmill settings. This app is the perfect companion to help you develop and maintain an effective exercise routine. 
The A1 Pro also boasts a very compact design that can be folded into just 698 square inches. This means, even if you are using the tiniest home office, you will be able to find a small nook to tuck away your walking pad. This folding technology has been patented and is one of the industry's best.
4. WalkingPad Double-fold Walk-run Treadmill X21
One of the top Autonomous options for a walking mat for desk use is the WalkingPad Double-fold Walk-run Treadmill X21. With such a futuristic-sounding name as the X21, it is not surprising that this walking mat comes with a lot of superb features. 
Take, for example, the NFC pairing feature that allows you to pair your mobile device to the walking pad by simply bringing the two devices close to each other. Once paired, you will be able to control all the settings through a versatile digital monitoring smart app. 
The X21 also has a digital display on the handrail to help you keep track of your performance while you run. You can also use the detachable phone holder to place your mobile device so that you can listen to some tunes while running.
5. WalkingPad Foldable Walk-run Treadmill R1 Pro
With a super-easy control mechanism, the WalkingPad Foldable Walk-run Treadmill R1 Pro is one of the most popular gym items at Autonomous. Just by using your mobile device, you can explore the wide range of speeds and other features that this foldable walking mat has to offer. 
Speaking of speed, this treadmill is capable of reaching up to 6.2 mph. While this is not exactly a full-on sprint, it is more than the average running speed for most people, making this a great option for an effective workout. 
The R1 Pro also utilizes its patented 180° foldable design to allow you to fold it up when not in use and tuck it under your office desk for later. By using state-of-the-art foot-sensing speed control technology, you can easily get lost in a book, movie, or office work while walking on your mat.
Stay Fit With the Best Walking Mats From Autonomous!
Are you looking for an affordable walking mat? Autonomous has a wide range of cheap workout equipment for home or office workouts. Visit the website right now and take a look at the many walking-mat-for-desk options that are available.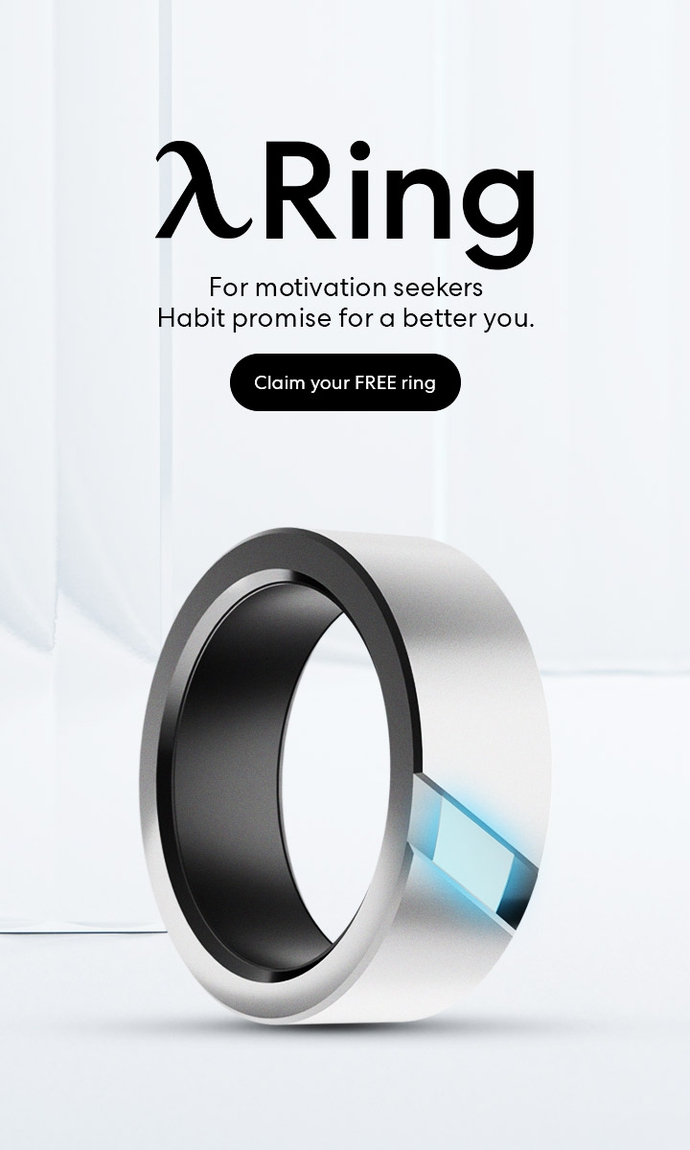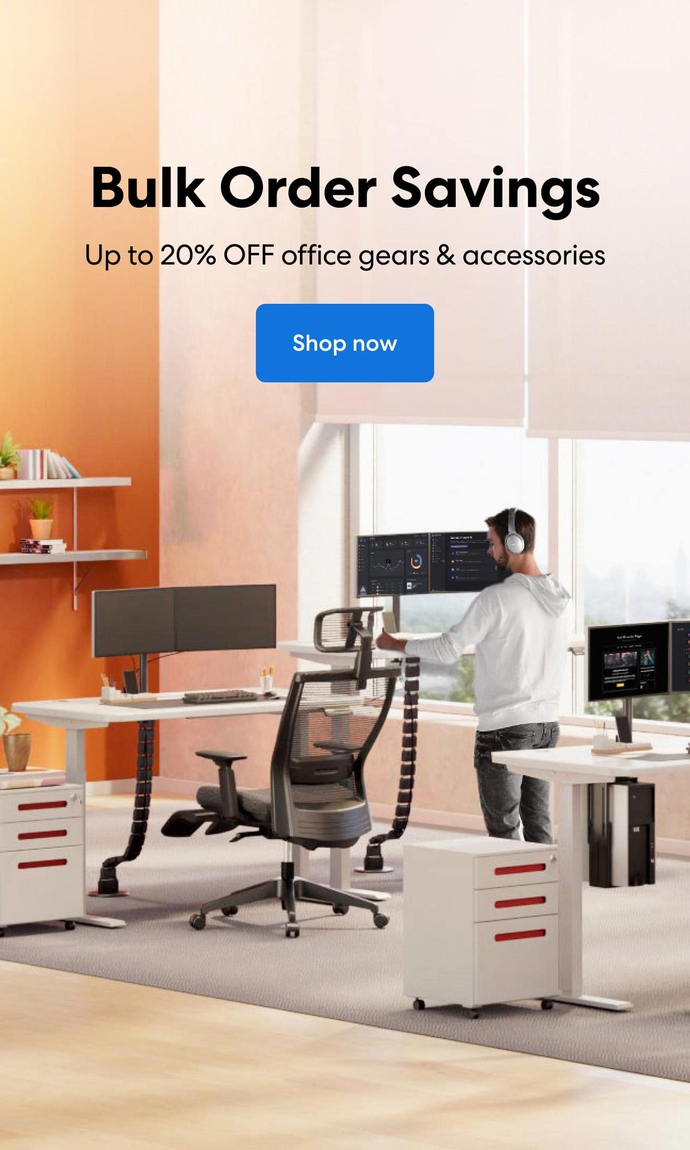 Subcribe newsletter and get $100 OFF.
Receive product updates, special offers, ergo tips, and inspiration form our team.