Smart Products
Pros and Cons of Mini Folding Walking Pad
4,514 Views
People are mainly shifting towards remote work these days and find it easier to do their office tasks while staying in their comfort zone. However, one thing that is far left behind in this attempt to work in one's comfort zone is their health and physique. So, having equipment like a mini folding walking pad becomes a nice solution.
We specifically mentioned a portable folding walking pad because of the multiple benefits that this exercise equipment has got. But the existence of potential cons along with the pros makes it difficult for office workers to make up their minds to buy a foldable walking pad.
The office workers often ask us what the difference between a treadmill and a walking pad is, as they seem primarily the same. People ask such questions because they are unaware of the difference between these two. Therefore, they fail at making a good comparison.
If you want to have a clear view of the basics of a treadmill and a walking pad just so you can draw a comparison between them and later evaluate the portable treadmill walking pad, you should skim through this article at least once. Without any delay, let's address the first question that we raised regarding a comparison of a walking pad vs. a treadmill. 
Walking Pad Vs. Treadmill
A treadmill is a stationary track that has a belt running on wheels (on the inner surface) that turn when you apply force with your legs in a motion similar to walking or running. People use this exercise equipment to engage their core and legs to stay fit and healthy.
The treadmill is used for walking while staying in the same place. So, people who can't go out for a long walk can use it by setting their mile's target and run, walk, or even climb as much as they like.
The idea of a mini folding walking pad is similar; however, it has one significant difference. A walking pad is usually seen as an alternative to a treadmill because of its size and dimensions. Since the walking pad is smaller in size and lighter in weight, it can be carried more handily and is considered a portable treadmill is walking pad.
There are even portable foldable walking pads available in the market that make it further easier for you to carry them from one place to another and make it easier for you to practice a healthy lifestyle. These walking pads may look fancy, but they have some associated pros and cons.
If you wish to pick the best portable walking pad, you should be aware of the general pros and cons of a walking pad. Knowing them will help you judge the choices available in the market and decide which one is the right pick for you.
Although we have shared a short note on the best portable walking pads at the end of this article, we suggest you should go through this pros and cons section first to have a clearer idea. 
Pros and Cons of a Foldable Walking Pad
First things first, let's have a look at the pros of a mini folding walking pad and later its cons. 
Pros of a Foldable Walking Pad
Portable
The biggest advantage of having a foldable walking pad is that it is portable. This is because of the lighter weight of these under desk walking pads. So, you can easily carry it wherever you want. 
Compact Size
Since there are no handles or any bulky additions in its design, the mini foldable walking pad has a very compact design that can fit any space. 
Makes Less Noise
People often question if foldable walking pads make less noise. The precise answer to this question is yes. Best office treadmills are designed to make less noise so that they do not disturb you while you work. 
Automatic Speed Adjustment
The foldable walking pad is intelligent enough to adjust its speed with your pace automatically. There is a built-in automatic speed adjustment mechanism in the walking pads. 
Cons of a Foldable Walking Pad
Usually, Expensive
Since you are getting multiple advantages, the foldable walking pads are comparatively more expensive than the simple treadmills. 
Lacks Handles
Since it has a compact design, the mini folding walking pads lack handles. Some people might think that this will affect their stability. However, they can sort this out if they place it in front of their standing desk. 
What is the Best Walking Pad?
After having a thorough look at the pros and cons of a walking pad, the next question that arises in any office worker's mind is regarding the best portable walking pad. They wonder which option in the market would be ideal to avoid any potential cons of a walking pad.
So, for all those office workers, here we have shared two of the best walking pad options that are available in the market. Let's have a quick look at them! 
1. Walking Pad C2 Foldable Walking Treadmill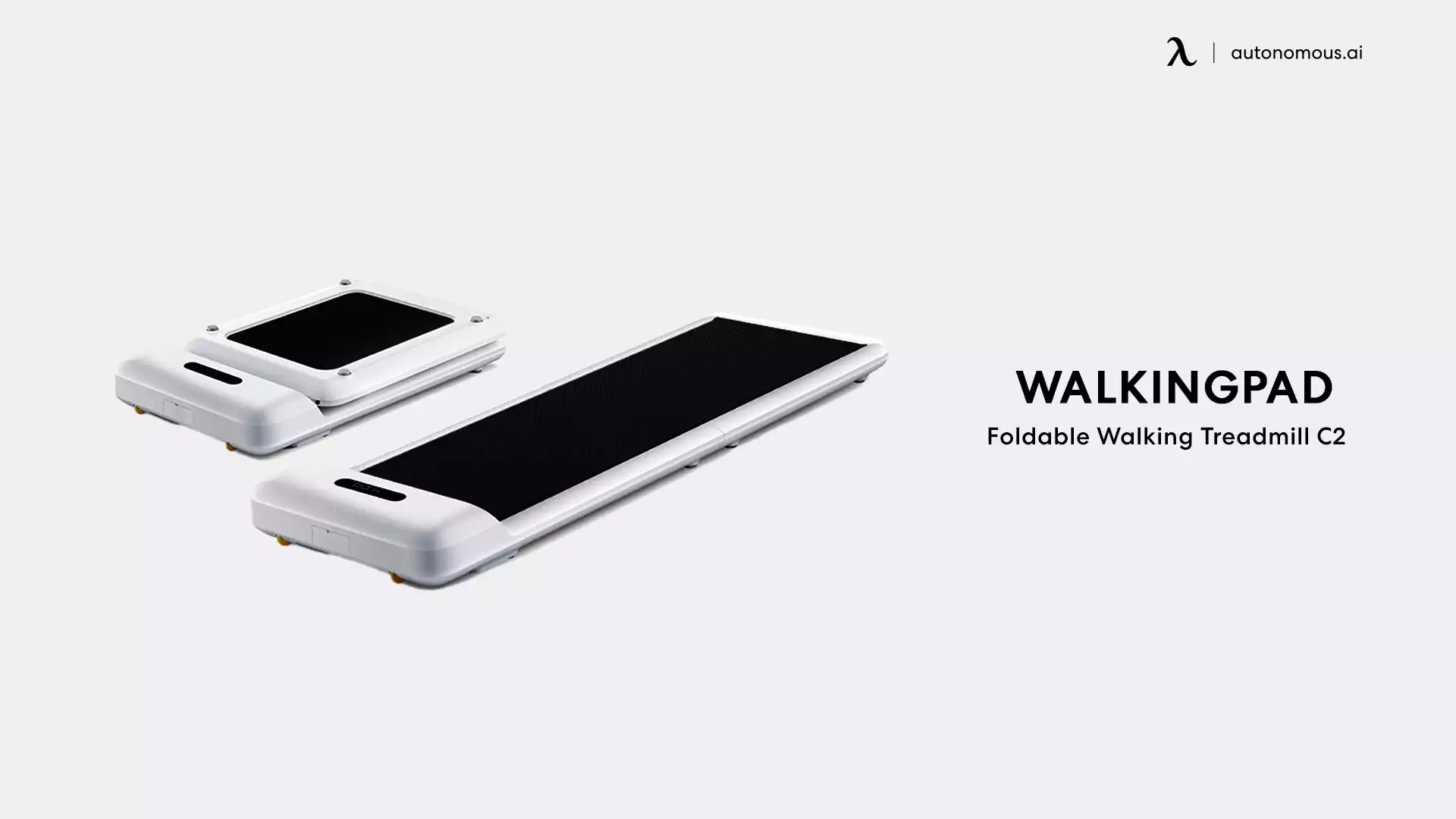 The Walking Pad C2 is a foldable walking treadmill. This walking pad has a compact design that can easily fit in your office. Since it is designed to have advanced features, it offers you greater stability. All in all, this portable treadmill option is one of the best ones on the market. 
2. Foldable Walking Treadmill A1 Pro by WalkingPad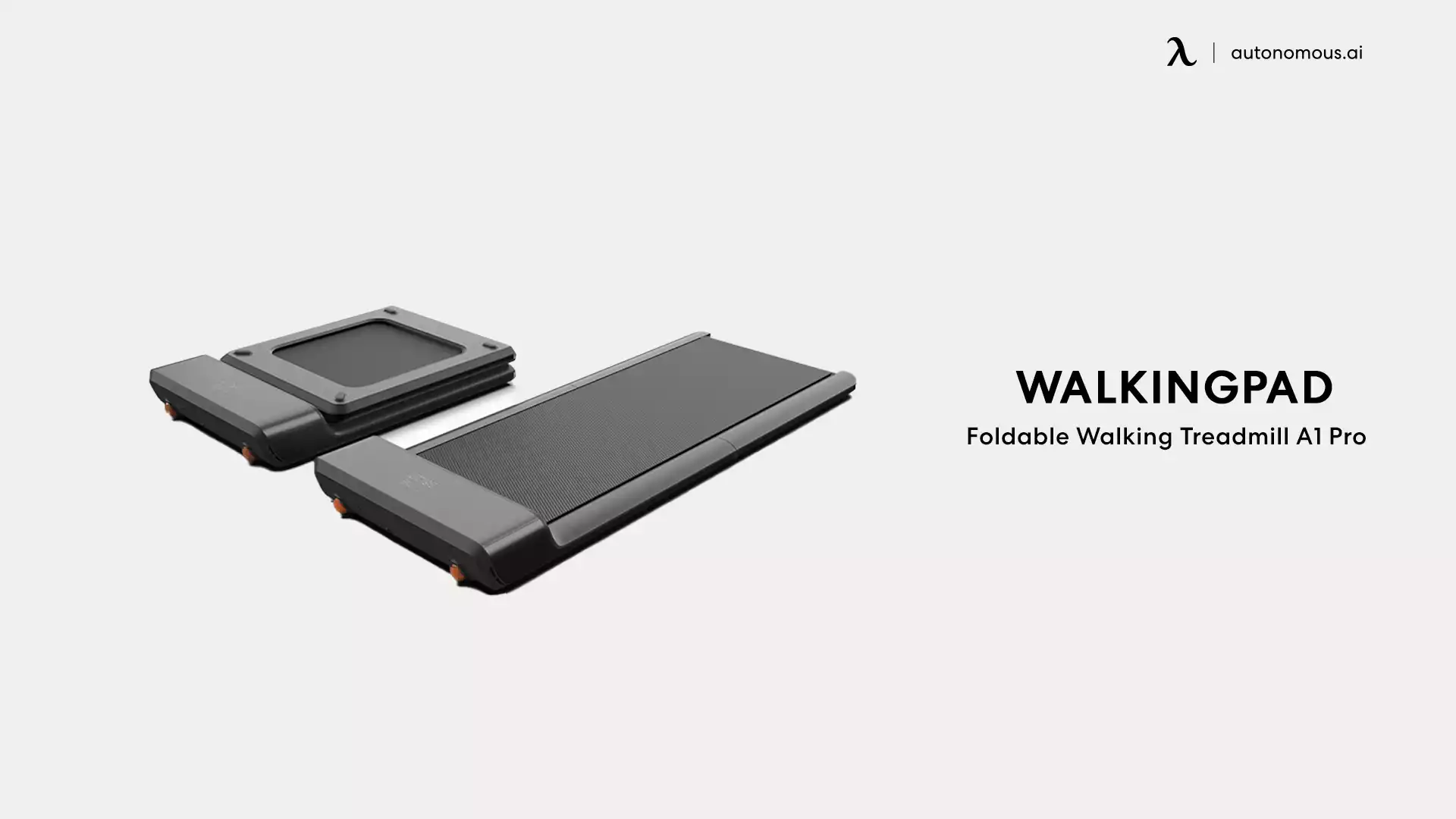 The WalkingPad A1 Pro is the second smart option that you may consider as your office treadmill. Having a weight capacity of 230lbs, this mini folding walking pad can be used by almost anyone in the office. Overall, its high-end pace adjustments and sleek design make it a reliable choice as a mini folding walking pad. 
Final Verdict – Is a Walking Pad Worth It?
The precise answer is yes. The benefits of a foldable walking pad outweigh its disadvantages. In fact, we even noticed that some of them, like the issue of lacking handles, were even treatable. That's why we can say that a portable treadmill walking pad would be ideal for your office use and is worth your money.
Subcribe newsletter and get $100 OFF.
Receive product updates, special offers, ergo tips, and inspiration form our team.
WRITTEN BYAutonomous
We build office products to help you work smarter.