Smart Products
15 Best Under Desk Treadmills in 2023 to Work Out at Work

Autonomous
|
Jan 20, 2022
6,391 Views
An under-desk treadmill can make a huge difference in your everyday activities. It allows you to work out while you're still at the office, so it might be a game-changer for you. This guide offers what you should consider before buying one, and a list of the best options out there. 
What to Consider When Choosing an Under Desk Treadmill
Working in an office means that you have to spend many hours sitting down in front of the computer. In most cases, you might be very busy, which can limit your ability to do some exercise. 
However, nowadays, with all the technological devices available, you can get a standing desk treadmill to change your circumstances. If you already have an electric standing desk, it means you like functionality and flexibility, so why not give it a go? 
Getting a treadmill means you should evaluate different factors. You must, for example, keep in mind that some models might be too big for your office. Thus, you have to check out the features and specs of each alternative if you want to buy the right fitness tools. 
Additionally, you must check out the speeds of each under desk walking pad. If you're used to jogging or running and the model is more focused on walking speeds, you might have to check a different option and find one that fits your needs. 
Affordability is also another essential factor to keep in mind when examining various treadmills. You can't choose a model you can't afford, so making a budget and having an idea of how much you're willing to spend is crucial too. 
Lastly, your workout approach is very important as well. When you're a complete beginner, you might want a treadmill that offers you predesigned routines, but if you're advanced, you might not need that, as you can easily engage in standing desk exercises. Thus, take a look at what you might get depending on the alternative you buy, and choose the best treadmill for you.
List of the Best Under Desk Treadmills for Offices
The best treadmills on the market are available to you, but you need to know what to look for. Check out top options to buy: 
1. Treadly 2 Treadmill
This under desk walking pad is one of the best models you could buy. With innovative technology, a sturdy structure, and a high-quality design, the Treadly 2 Treadmill might be what you're looking for. 
A small under desk treadmill must allow you to have the best experience possible while you're working out during your work hours. Fortunately, that's exactly what you can get with the Treadly 2 – it's designed to make you feel comfortable because it has an immensely lightweight frame, Bluetooth, and a fantastic display, which allows you to keep track of what you're doing. 
2. Goyouth 2 in 1 Under Desk Electric Treadmill
The under-desk walking treadmill by Goyouth weighs 64 pounds only, and that makes it many people's pick because you can easily transport it if you need to. 
Additionally, it can reach up to six miles per hour when you're using it, which makes it one of the fastest treadmills on the market. Goyouth's model is lightweight, but it's still immensely sturdy too, so buying it means it can last a long time. 
3. A1 Pro Smart Walk Folding Treadmill by WalkingPad
If you're looking for a functional and practical model, WalkingPad's treadmill might be perfect for you. You can fold it completely in half and you can easily carry it around and store it someplace if you don't want to have it nearby after you use it. 
The treadmill's walking surface is only a couple of inches from the ground, and its speeds can go up to four miles per hour. Therefore, you can have the speeds you need while also getting strong support below your feet. 
Many people believe that this treadmill is not sturdy enough simply because you can fold it, but that's not the case. WalkingPad's model is strong, trustworthy, reliable, and it can last months or even years by your side. 
4. Slim Flat Treadmill by Sunny Health & Fitness
Innovative technology is what you get with Sunny Health & Fitness' choice – this treadmill is the ideal example to show you that with the right model, you can work out and rest in specific moments of your long workday. 
The Slim Flat Treadmill has a sensor that detects movement, so the item will work if you're standing on top of it, and it will eventually turn off automatically once you're not using it anymore.  
Consequently, it can save a lot of time since you don't need to worry about shutting it on and off. It's the ideal pick if you're very busy! 
5. Rhythm Fun's Treadmill
Taller people usually love the under-desk walking pad by Rhythm Fun. If you need something that suits your height, this might be the ideal model for you. 
Rhythm Fun's under desk treadmill is bigger than other options, which is why it might not be the best one to go for if you have a small office. However, if you have more space to spare and you're tall, you could take advantage of its features. 
6. Goplus' 2-in-1 Folding Treadmill
With different options to choose from, Goplus' model is often many people's favorite pick. It has a walk mode and a run one, so you can simply decide what you want to do for the day and start working out. 
At the same time, you can work out with the bar up or adjust the small under desk treadmill so it's completely flat. If you choose the walk mode, this model can go up to four miles per hour, and in run mode, it can go up to 12 miles per hour. 
Goplus' model is one of the best options you could go for if you want a serious walking machine under your feet. 
7. Portable Treadmill with Foldable Wheels by Umay
Looking for an easy-to-move small under desk treadmill can be challenging if you don't know about Umay's choice – it only weighs 55 pounds, and it has other features that you might love too!
Unlike other options, this model is specifically designed to be quiet. Therefore, even if you're constantly using it while you're working, its sound cannot bother you or the people around you. 
The office treadmill by Umay has foldable wheels, and it works better if you want to walk instead of run. Even so, it's still a convenient option for joggers, especially if it's raining and you need to stay inside, or you simply don't want to go out for a run. 
8. Foldable Treadmill by Urevo
Urevo's model can go up to more than seven miles per hour while you're working out, and it has numerous features you might find convenient. 
One of the best features about this under desk treadmill is that it comes with 12 different preset training programs. Therefore, you can set the model, use one of those options, and start working out and getting fitter every day! 
The LCD display is convenient as well, especially since it tells you how many calories you've burned, the speed you're walking at, the time you've been running, and the distance you've walked. 
9. 2-in-1 Treadmill by Miageek
Maximize your fitness potential and enhance your motivation with Miageek's under desk walking pad. It offers you fantastic features, such as easily adjustable settings, an LCD display, Bluetooth connectivity, and more. 
Miageek's option is not a folding under desk treadmill, but its size is still ideal even if you have a small office. Furthermore, even though it's not completely quiet, it's not too loud either, so you can use it, enjoy your time working out, and never have to worry about bothering the people around you. 
10. 2-in-1 Folding Under Desk Treadmill by Linklife
Linklife's option is a folding under desk treadmill, which can go up more than six miles per hour if that's what you need for your workout routine.  
Since this home office treadmill model offers Bluetooth connectivity, you can quickly connect it to your earphones and guarantee that your favorite playlist is playing while you're working out. 
The multifunctional LED display of this treadmill is also very convenient, especially if you want to check how many calories you're burning or keep track of the time. Finally, if you have any issues, the brand's customer service people are happy to help! 
11. Electric Under Desk Treadmill by Goplus
This model is famous for its big walking area, sturdy construction, and different exercise programs and models to choose from. 
Goplus' treadmill desk combo is the ideal solution for workers who want to save time. It's trustworthy, reliable, and can go up to four miles per hour, so it might give you the speeds you need to get fit. 
Moreover, Goplus' model features a LED touchscreen, which lets you see how many calories you've burned, and much more. You can quickly adjust it to fit your needs depending on what you want to monitor, and that can make your experience much more enjoyable! 
12. Folding Treadmill by Ancheer
Ancheer is not as well-known as other brands on this list, but it still offers a fantastic option you should check out if you're looking for affordability, functionality, and a sturdy design. 
With Ancheer's under desk treadmill, you can quickly choose between different workout programs, and decide on which one is the best for you. Furthermore, its beautiful white design can perfectly match your surroundings if you're going for something that stands out a bit, but that's still minimalistic. 
This under desk walking treadmill can reach up to six miles per hour, weighs 75 pounds, and it's foldable, so you can tuck it away when you don't need it. 
13. Intelligent Speed-control Treadmill by Umay
Umay offers different options, and it's a widely recognized brand, but the speed-control folding under desk treadmill is undoubtedly one of the best items you could buy. 
You can fold it and tuck it away, it offers speeds from one to six miles per hour, its running belt is shock-absorbing, and it includes an easy-to-read LED display! 
With this under desk walking pad, you can track calories, distance, time, and speed! It's an all-in-one option for you to get in shape while you're on your desk! 
14. Walkstation by Sunny Health & Fitness
Another fantastic option by Sunny Health & Fitness is the Walkstation, which is an under-desk walking treadmill, famous for being lightweight and easy to store. 
Even though some treadmills are immensely convenient when it comes to the features offered, this home workout equipment is special since you can easily carry it around. Therefore, if you have to travel, if you want to remodel your office, or if you simply enjoy changing your surroundings, it might be what you're looking for. 
Since it has Active Use detection, it pauses when you're not walking on it. Thus, it saves battery, and if you're inactive for 10 minutes or more, it goes on power-saving mode. 
15. Under Desk Treadmill by Lifespan
If you take a look at the Lifespan home working products, you might quickly notice that the treadmill is one of the brand's most famous options. 
Many customers love Lifespan's treadmill because it's affordable, it has six shock-absorbing shocks to guarantee that the noise doesn't bother you while you're walking, and you can simply start using it as soon as you take it out of the box because it comes fully assembled. 
Additionally, this under desk treadmill can fit most offices, even very small ones. It can support users that weigh up to 350 pounds, and it has two wheels on the front to facilitate its transport. 
Keynote Takeaways
Treadmills are many workers' favorite choices when they want to work out while they're still at the office. Do you want one now? Choose among the best options and start your fit life from the comfort of your workplace!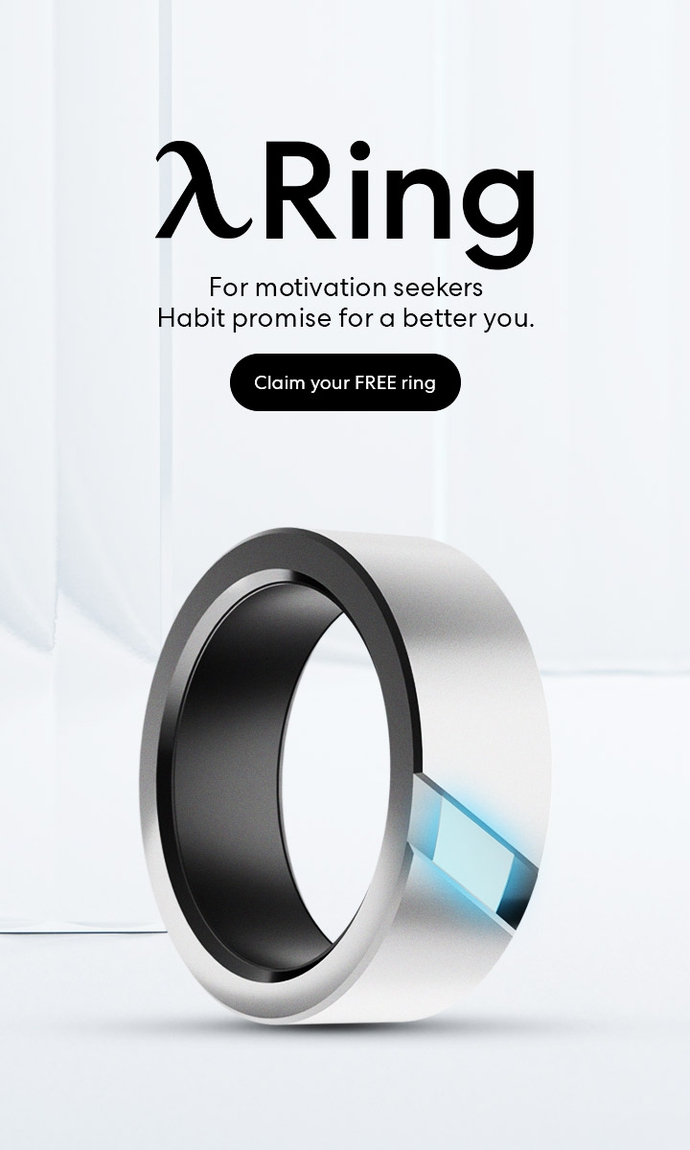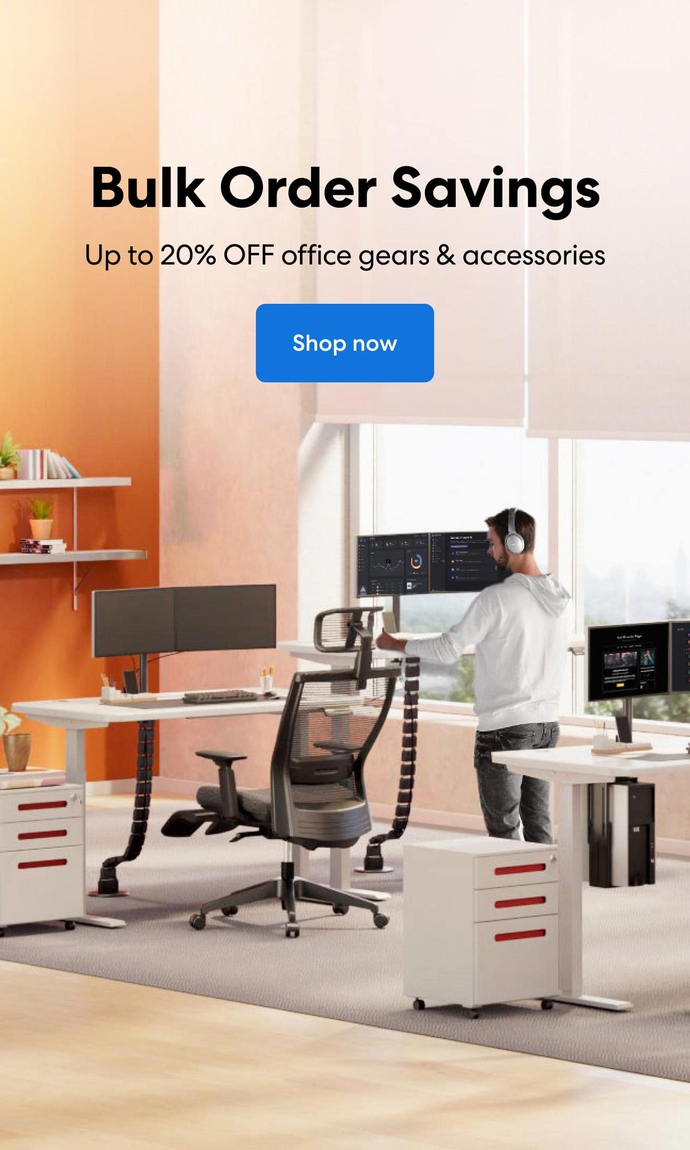 Subcribe newsletter and get $100 OFF.
Receive product updates, special offers, ergo tips, and inspiration form our team.