Smart Products
The 15 Best in Value Ergonomic Office Product Options for Workstation

Autonomous
|
Jan 18, 2021
2,767 Views
Ergonomics has shown its critical role in workspace comfort. This has a direct correlation to productivity and motivation throughout the workday. However, when shopping through this section, you may find an ergonomic office product out of your budget range—and this often goes for all ergonomic products. 
Fortunately, many ergonomic office products uphold great quality and come at great prices. 
The Economics of Ergonomic Equipment
As an office worker, you may understand the benefits of ergonomic furniture, and you may also be aware of how much it can cost. Ergonomic office supplies are not always considered to be on the cheaper side of the cost spectrum, but that does not mean all ergonomic benefits should take a huge chunk from your wallet. The reason that this furniture is cost-heavy is because they often have more advanced features. There are more adjustable components that cost more money to make. 
Ultimately, ergonomic equipment should not be so expensive that the costs bar you from finding ergonomic office bliss. Therefore, we have compiled our 15 picks for the best in value ergonomic office supplies. 
The Best in Value Ergonomic Office Supplies
1. Autonomous SmartDesk 2
Most people don't think that a desk can be considered an ergonomic office product. In reality, there are adjustable desks that tailor to your body and comfort—in particular, the SmartDesk 2. 
There are two variations—the SmartDesk 2 Home Office and Premium. The Home Office stays under $400 while both maintain total prices under $500. Overall, they offer lots of unique and customizable features, such as transitioning from a sitting to a standing desk at the press of a button, at a reasonable price. 
2. ErgoChair 2
Autonomous does it again with their high-quality ergonomic equipment at affordable prices. The ErgoChair 2 costs under $400 and maintains a designed that supports good posture and prioritizes comfort. There are more than five adjustment capabilities, which can lead to more productivity. 
3. Autonomous ErgoStool
An ergonomic office product does not have to follow furniture's traditional roles—like desks, chairs, and keyboards. Autonomous' ErgoStool goes beyond the office tradition of a high-back chair and removes the back altogether. With this stool, you can engage the core and support a healthy lifestyle—all for less than $100. 
4. Anti Fatigue Mat
If you opt for an ergonomic standing desk—like the SmartDesk 2—then you should know that standing is best if you do so in small intervals. However, just standing for as little as ten minutes can take a toll on your knees. To avoid this, the Anti-Fatigue Mat from Autonomous prevents any aches resulting from standing for long periods—all for under $50. 
5. Autonomous Kinn Chair
Autonomous is well-known for its completely customizable and affordable ergonomic chairs. Included in its ergonomic office supplies is the Kinn Chair. It only costs a little more than $400 and comes with a design that promotes good posture and back health. 
6. Filing Cabinet
An ergonomic office product is all about making you comfortable in your workspace—even if that means keeping your documents in order. The Autonomous Filing Cabinet has a durable steel frame and minimalist design for office comfort and serenity. Under $200, you can be one step closer to the ideal office organization. 
7. Monitor Arm
Your neck is often subject to cricks and aches—most often due to improper positing of screens and monitors. The Monitor Arm from Autonomous, under $100, perfectly adjusts your monitor to be in the best position. 
8. Herman Miller Sayl Chair
The Herman Miller brand has a reputation for creating and selling high-quality ergonomic office chairs. However, this usually means their prices go above and beyond. As a more reasonable alternative, the Sayl Chair gives you a taste of Herman Miller quality without sacrificing too much of your paycheck. 
9. Temper-Pedic Seat Cushion
As an office worker, sitting all day is the expected routine, but that does not mean it should be uncomfortable. A seat cushion is an excellent ergonomic office product that can keep you comfortable and keep you productive throughout the workday. A Temper-Pedic product is just what you need if you want memory foam-style seating supplements. You can find this product under $100, too, making it an excellent addition to our list. 
10. Logitech K350 Keyboard
If you are looking for an ergonomic computer product, then look no further than the Logitech K350 Keyboard. This product easily comes in around $50 or less. Its wavy design is made to support your wrists even during the most hectic days of typing. There is also a built-in number pad for those that work with lots of numbers. 
11. 7 Anker Vertical Ergonomic Mouse
Another ergonomic computer product featured on this list is the Anker Vertical Ergonomic Mouse. Resting your hand on a flat mouse all day can take a toll on your wrists. Combat wrist aches with this vertical mouse that costs less than $30. 
12. AmazonBasics Ventilated Adjustable Laptop Stand
For less than $20, you can purchase this ergonomic computer product designed to angle your screen perfectly, sparing you neck strains and shoulder pain. Additionally, the metal mesh in the back ensures that your computer has ventilation to prevent overheating. 
13. HON Ignition 2.0
The HON Ignition 2.0 ranges around $300 and is a perfect ergonomic office product for your workspace. With a mesh back for airflow and wheels for 360-degree flexibility, the chair also has a padded seat that perfectly cushions you. 
14. Arteck Wireless Keyboard
For less than $100, you can upgrade your desk technology. Wires become really pesky, especially when you need monitors, chargers, and printers. So, when you can skip the cords, the better. The Arteck Wireless Keyboard is sturdy and comfortable for wireless typing. 
15. Purple Back Cushion
If your chair is not doing enough to keep your back comfortable, then you may need a little extra support. Purple is reputable and well-known for its memory foam technology. Around $50, you can have perfect lumbar support added to your desk chair.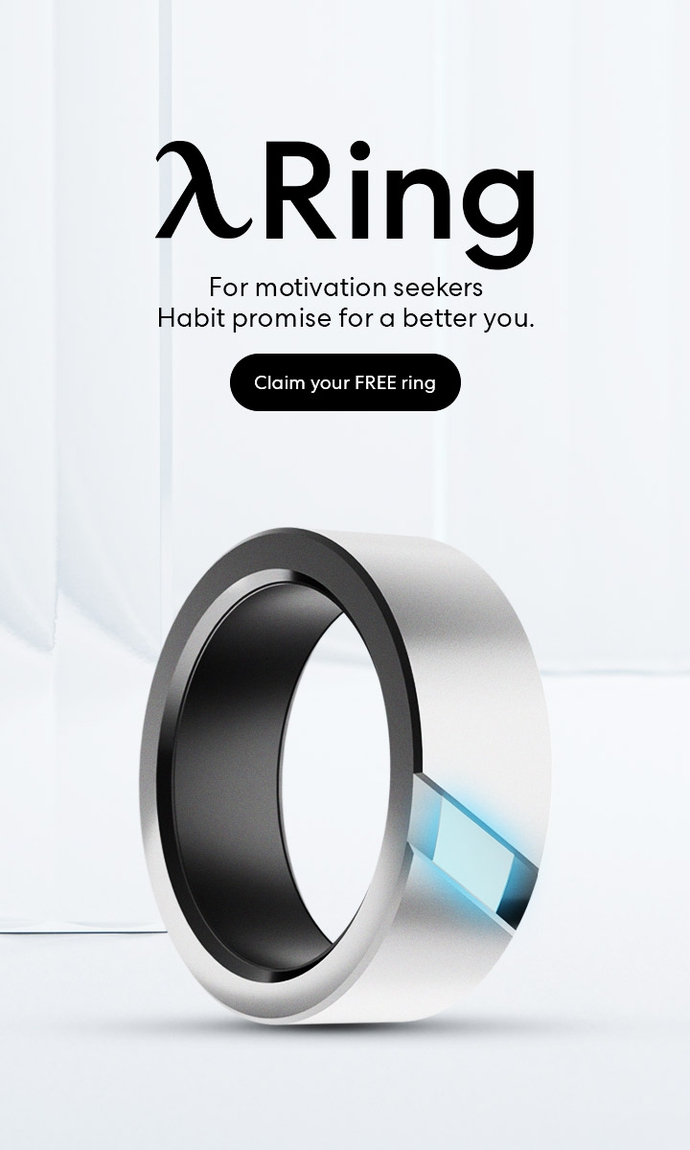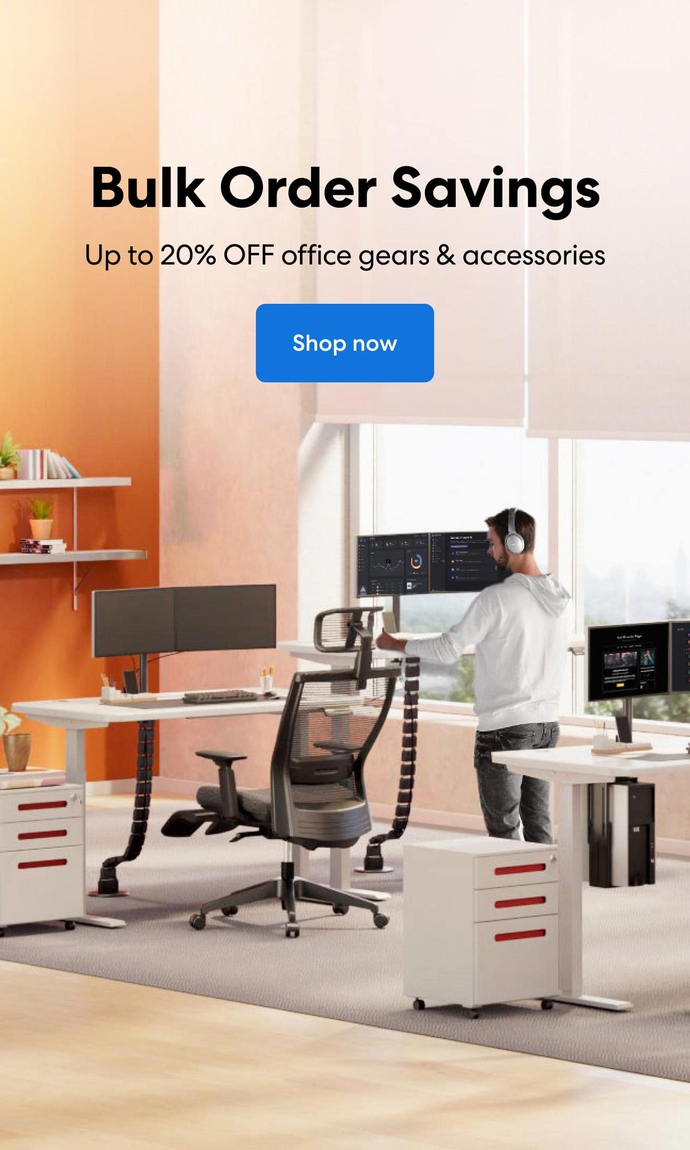 Subcribe newsletter and get $100 OFF.
Receive product updates, special offers, ergo tips, and inspiration form our team.