Workplace Inspiration
15 Affordable and Renter-friendly Studio Apartment Storage Ideas

Autonomous
|
May 24, 2023
691 Views
Did you know that over 44 million Americans live in studio apartments? It's no secret that living in a small space can be both charming and convenient. 
However, it can also pose unique challenges when it comes to organization and storage. If you're seeking ingenious studio apartment storage ideas, you've come to the right place. 
Combining the best tips from multiple sources, we've curated a list of clever solutions to help you organize your studio apartment and make the most out of your limited space. 
From innovative furniture options to repurposing everyday items, our apartment tips and tricks will keep your home clutter-free without breaking the bank or requiring permanent changes.
With extensive research in interior design and organization, we're here to help you transform your living spaces into functional and comfortable havens. 
Now, it's time to experience the magic of a well-organized studio apartment. Are you ready to revolutionize your living space? Let's dive in! 
The Best 15 Renter-friendly Studio Apartment Storage Ideas
Living in a small studio apartment can be challenging, but you can make the most of your space without breaking the bank with the right storage solutions. Here are the 15 best renter-friendly studio apartment storage ideas to help you organize and maximize your living space.
1. Indoor Open Ladder Shelves
An excellent apartment storage-saving idea for maximizing space is to use indoor shelves. You can use these storage ideas for a studio apartment in various ways, such as organizing clothing and accessories in closets or storing dishes and cookware in the kitchen. 
Moreover, consider using an indoor shelf that you can easily add to any room for a renter-friendly option. 
Another option is to use a bookshelf as a room divider to create separate living areas while providing additional storage. With indoor shelves, you can keep your belongings organized and easily accessible while making the most of your available space. 
2. Slim Secretary Desks
The Nexera slim secretary desk is an excellent apartment storage-saving idea, as it provides a workspace and storage in one compact piece of furniture. 
This type of desk typically features a fold-down top that serves as a writing surface and reveals cubbies and shelves for storing office supplies, paperwork, and other small items. 
Some models even have built-in organizers, such as file drawers and cord management systems. You can place a slim secretary desk in a corner or against a wall, making it a great space-saving solution for small studio apartments. 
3. Frameless Bookshelves
A frameless bookshelf is one of the best small apartment storage solutions that can help maximize space while adding style and function to your home. 
Its open design and slim profile make it ideal for small living spaces where floor space is at a premium. Furthermore, you can use a frameless bookshelf to store kitchenware, books, and decorative items, making it a versatile storage solution.
4. Shower Caddy
Finding practical small apartment storage ideas is essential for keeping your living space clutter-free. One brilliant solution is using a shower caddy to organize toiletries in the bathroom. 
This simple yet effective tool can instantly transform the look and feel of your bathroom by keeping all your essentials, such as shampoo, conditioner, and soap, neatly arranged and within easy reach. 
Shower caddies come in various styles, sizes, and materials, allowing you to choose the perfect one that matches your bathroom decor. Adding a shower caddy to your bathroom can make your daily routine more efficient and enjoyable while saving space. 
5. Filing Cabinets with Drawers
A filing cabinet with a drawer is an excellent storage solution for those looking to declutter their living space and keep essential documents organized. This practical piece of furniture combines the benefits of a traditional filing cabinet with the added convenience of a drawer for extra storage. 
You can easily store important papers, bills, and other items in an orderly fashion while also using the drawer for miscellaneous items, such as stationery, chargers, or small electronics. 
With a filing cabinet with a drawer in your apartment, you can maintain a tidy environment while maximizing the use of limited space.
6. Under-bed Drawers
Including innovative studio apartment storage ideas can make a world of difference when it comes to maximizing space in small living quarters. A possible solution is to use a bed that has drawers built into it for storage underneath. 
These beds not only provide a comfortable place to sleep but also offer additional storage space for items, such as bed linens, seasonal clothing, or even shoes. 
Using the space beneath your bed that is currently unused can help you declutter your living space and maintain an organized environment. 
Getting a bed with built-in drawers as part of your studio apartment storage strategy will undoubtedly improve your overall living experience. 
7. Floating Shelves for Your Office
Floating shelves office ideas can greatly enhance your workspace, especially in a small apartment. These sleek and modern shelves are mountable directly onto the wall, giving the illusion of floating in mid-air. 
They provide an efficient storage solution for office essentials, such as books, stationery, and decorative items, without wasting valuable floor space. 
Additionally, floating shelves come in various materials, sizes, and designs, allowing you to find the perfect fit for your office aesthetic. 
Adding floating shelves to your office design can improve the visual appeal of your workspace, increase organization, and enhance functionality within your limited living area. 
8. Storage Ottomans
Finding practical storage ideas for a studio apartment is crucial for creating a functional and organized living space. Moreover, a helpful solution for your home is to include a storage ottoman. 
These versatile pieces serve a dual purpose: additional seating and hidden storage for items such as blankets, magazines, or board games.
Likewise, storage ottomans seamlessly blend with your existing home furniture, coming in various styles, colors, and sizes to suit your personal taste and design preferences. 
Don't wait; enhance the practicality and aesthetic appeal of your studio apartment without compromising valuable space by adding a storage ottoman. 
9. Magnetic Knife Holders
When seeking ways to organize your studio apartment, don't overlook the kitchen. A clever storage solution for this space is using a magnetic knife holder to store your kitchen knives.
Mounting these handy holders on the wall frees up valuable counter and drawer space while keeping your knives easily accessible and safe. In addition to their practical benefits, magnetic knife holders also add a touch of sophistication and modernity to your kitchen decor. 
By adding this space-saving solution to your studio apartment, you can improve the organization of your kitchen and elevate the appearance and atmosphere of your living space. 
10. Floating Desks
A floating desk is an innovative and space-saving solution for small apartments. You can create a minimalist and clutter-free work area without taking up valuable floor space by directly mounting this type of desk onto the wall. 
Moreover, floating desks come in various styles, materials, and sizes, allowing you to choose one that complements your existing decor and fits your specific needs. 
In addition to providing a functional workspace, floating desks can serve as a stylish display area for decorative items or office supplies. Including a floating desk in your living space lets you enjoy a practical and visually appealing work area that optimizes your limited square footage. 
11. Stackable Storage Containers
One of the most practical small apartment storage solutions is using stackable storage containers to maximize space in the pantry and closet. 
These versatile containers come in various sizes and shapes, allowing you to store various items, such as dry goods, spices, and even clothes or accessories. 
Stacking these containers lets you make the most of your vertical space and keep your belongings neatly organized. This approach helps declutter your living area and makes it easier to locate and access your items. 
Naturally, stackable storage containers are a simple yet effective way to optimize space and maintain an orderly environment in any small apartment. 
12. Storage Bench with Built-in Cubbies
Choosing the right studio apartment furniture is essential for making the most of your limited space. A storage bench with built-in cubbies is a fantastic option for the entryway. It serves as a comfortable seating area while providing additional storage for shoes, bags, and other belongings. 
Adding such practical studio apartment storage ideas into your home helps maintain a tidy and welcoming entryway, ensuring that you can easily locate your items as you come and go. 
Choosing furniture for multiple purposes, such as a storage bench, can help you achieve a more organized and efficient living space that meets your daily requirements. 
13. Rolling Carts with Shelves
When it comes to storage ideas for a studio apartment, versatility and mobility are key. Therefore, a rolling cart with shelves is an excellent solution for maximizing space while providing easy access to your belongings. 
You can use these carts in any room, from storing cooking essentials in the kitchen to organizing books or entertainment items in the living area. 
The wheels on the cart make it simple to move around as needed, allowing you to quickly adapt your storage and living space.
If you have a studio apartment, adding a rolling cart with shelves can provide you with a versatile and practical storage solution that can adapt to your changing requirements. 
14. Cord Organizers
A cord organizer is an essential tool for maintaining a neat and clutter-free living space, especially in a small apartment. These organizers come in various styles, from cable clips to Velcro straps, allowing you to manage and conceal messy cords from electronic devices, lamps, or chargers. 
Using a cord organizer prevents tangles and maintains a polished, orderly appearance in your home. Also, implementing practical solutions is a great way to improve your studio apartment's organization and appearance. 
With a well-organized living area, you can create a more comfortable, efficient, and enjoyable space that reflects your personal style and supports your daily needs. 
15. Docking Stations for All of Your Devices
In today's world, tech accessories, such as phones, tablets, and laptops, have become essential in our daily lives. Keeping these devices charged and organized can be challenging, especially in a small living space. 
Furthermore, a docking station offers an elegant solution, enabling you to charge and store multiple devices in one convenient location. This accessory reduces clutter and ensures that your electronics are always ready for use. 
Finding small apartment storage ideas, such as a docking station, helps you create an organized, functional living environment that caters to your technological needs. 
By implementing these solutions, you can keep your home organized while supporting your modern, interconnected lifestyle. 
Tips and Tricks for Keeping a Small Studio Apartment Organized
It can be difficult to organize a studio apartment, but you can make the most of your limited space with the right small apartment storage solutions and a few tips and tricks. Here are some ideas to help you maintain a tidy and functional living area: 
Declutter regularly: One of the most important steps in maintaining an organized apartment is to declutter regularly. Go through your belongings and donate, recycle, or discard items that are no longer needed.
Keep frequently used items within easy reach: Store your most-used items in easily accessible locations to save time and reduce clutter.
Label everything: Use labels to clearly identify the contents of boxes, drawers, and storage containers, making it easier to locate items when needed.
Maintain a designated workspace: Create a dedicated area for work or study to ensure your living space remains organized and clutter-free.
Establish a cleaning routine: Set aside regular time for cleaning and tidying to maintain a consistently organized home. 
The Bottom Line
Small apartment storage ideas not only create a functional and organized living environment but also enhance the overall quality of life for those residing in limited spaces. 
Embracing these clever strategies and solutions fosters a harmonious and comfortable home that reflects your personal style and supports your daily needs. Now, go ahead and transform your studio apartment into a welcoming sanctuary where you can truly enjoy every moment.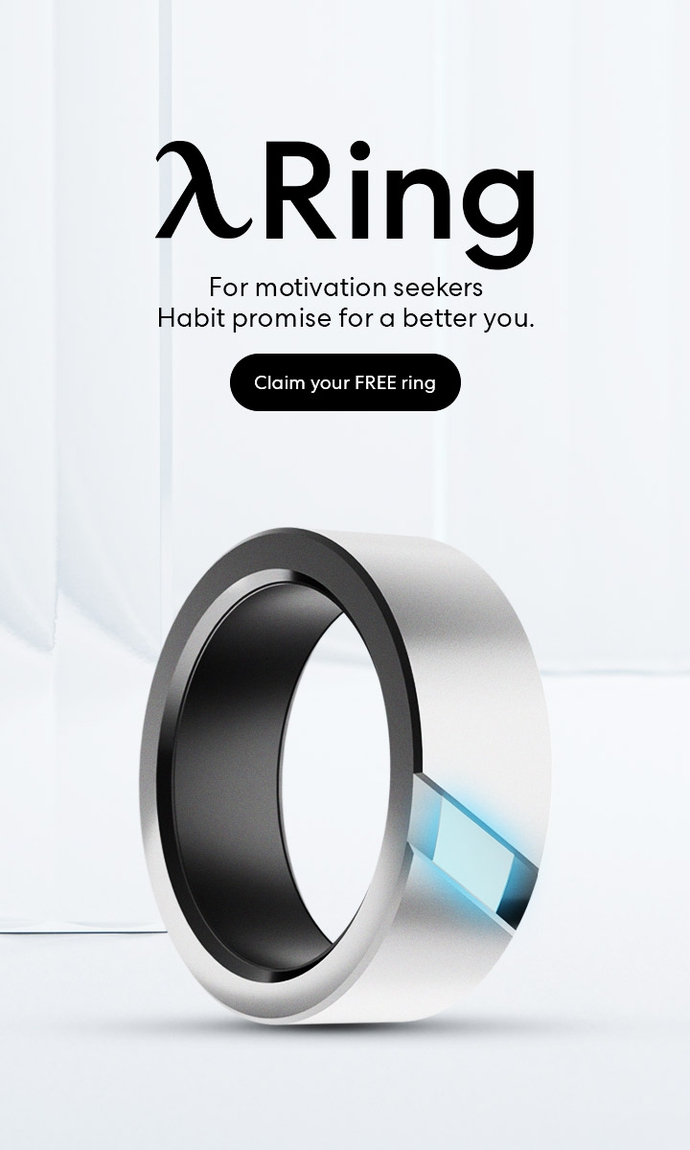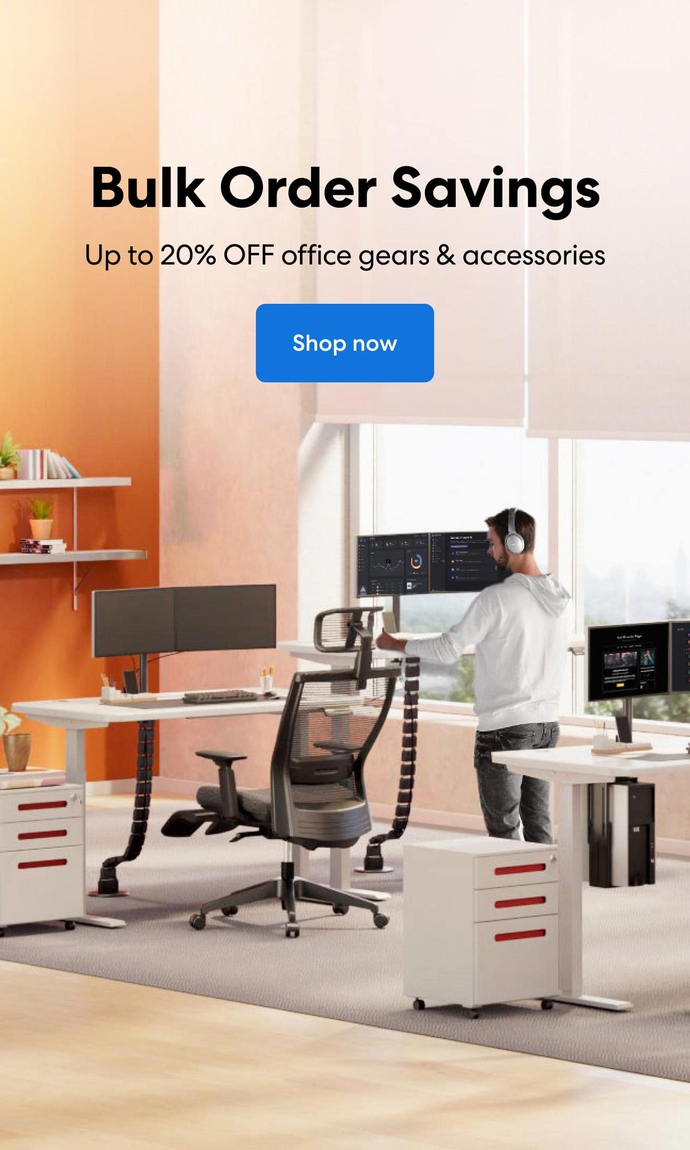 Subcribe newsletter and get $100 OFF.
Receive product updates, special offers, ergo tips, and inspiration form our team.