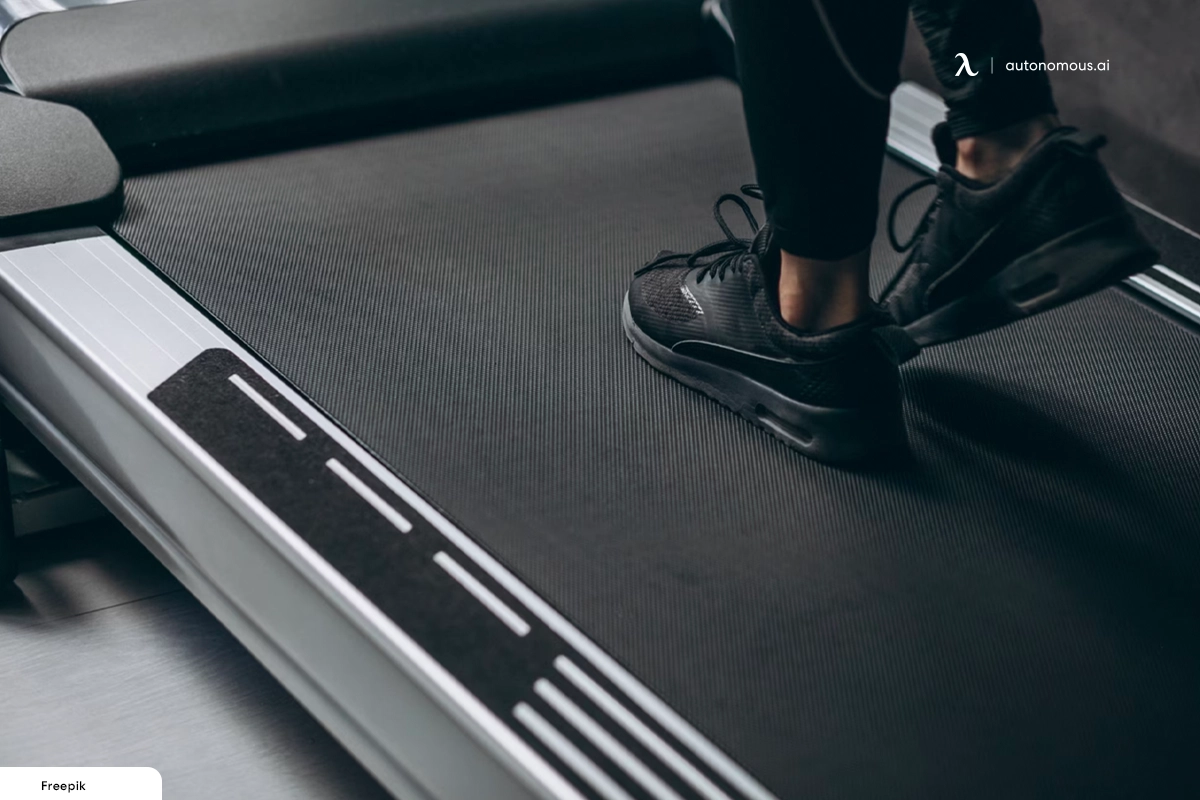 Work Wellness
What Is a Treadmill Belt? Everything You Need to Know

Autonomous
|
Apr 21, 2023
1,286 Views
Many people want to work out but don't know how to start a routine they'll stick to. In other cases, you might already be fit but want to incorporate new activities into your daily life to improve your health. Regardless of your specific circumstances, a treadmill belt could be the ideal option for you. 
With a treadmill running belt, you can work out from home, choose your own schedule, and stay active even if your job takes up most of your day. 
However, choosing the ideal mini household treadmill could take time, especially if you've never bought home gym equipment. 
There are many models out there, and you have to evaluate the features of each one before making a decision. Many people ponder on the manual vs electric treadmill dilemma, for example, and choosing one could take a while. 
Also, eventually, you'll have to clean the treadmill belt. Therefore, understanding how the machine works is crucial. In this article, you'll learn everything you need to know to begin! 
The Treadmill Belt Explained
A treadmill's belt is its most important part. It's a circular piece that runs by way of two rollers, which are on each end of the deck. 
Most manufacturers won't go into detail with each treadmill running belt. However, you may find some information when checking the product's features. 
Plus, if you're shopping online, you can always text customer service and ask them about the materials they use for their products. 
What Are Treadmill Belts Made of?
Typically, manufacturers use rubber to make treadmill belts. However, they come in contact with other parts of the product, and the material of these will depend on the model you get. 
Although manufacturers can combine various materials to make a treadmill, they usually rely on specific ones because they're sustainable, durable, and affordable. Here are some of them: 
Medium Density Fiberboard (MDF)
MDF uses sawdust fibers, resins, and wax. It's a fantastic option since it's sturdy, affordable, and only has recycled materials. You've probably seen it on tabletops and on many treadmill decks. 
Rubber
As the article mentioned, it's the most common material for a treadmill running belt. It's durable, resistant, and sturdy. Even though it's not the most sustainable alternative, it lasts so long that it still contributes to the environment because you won't have to replace it every week. 
Solid Wood
It's rare, but you can still find a solid wood treadmill with no handles. Their primary downside is that they're not entirely smooth, and they're not as sturdy as other options. 
In some cases, you may find treadmills with a particle board deck instead of a solid wood one. It has wood chips, and although the manufacturing process is similar to MDF's, it's usually a weaker alternative.
Metal
It's not common for treadmill belts to use metal, but you will find the material in other parts of the product, such as the wheels. 
Coating
You need coating if you don't want your treadmill to warp and lose its beautiful shape. The deck could have a double or triple resin coating depending on the model.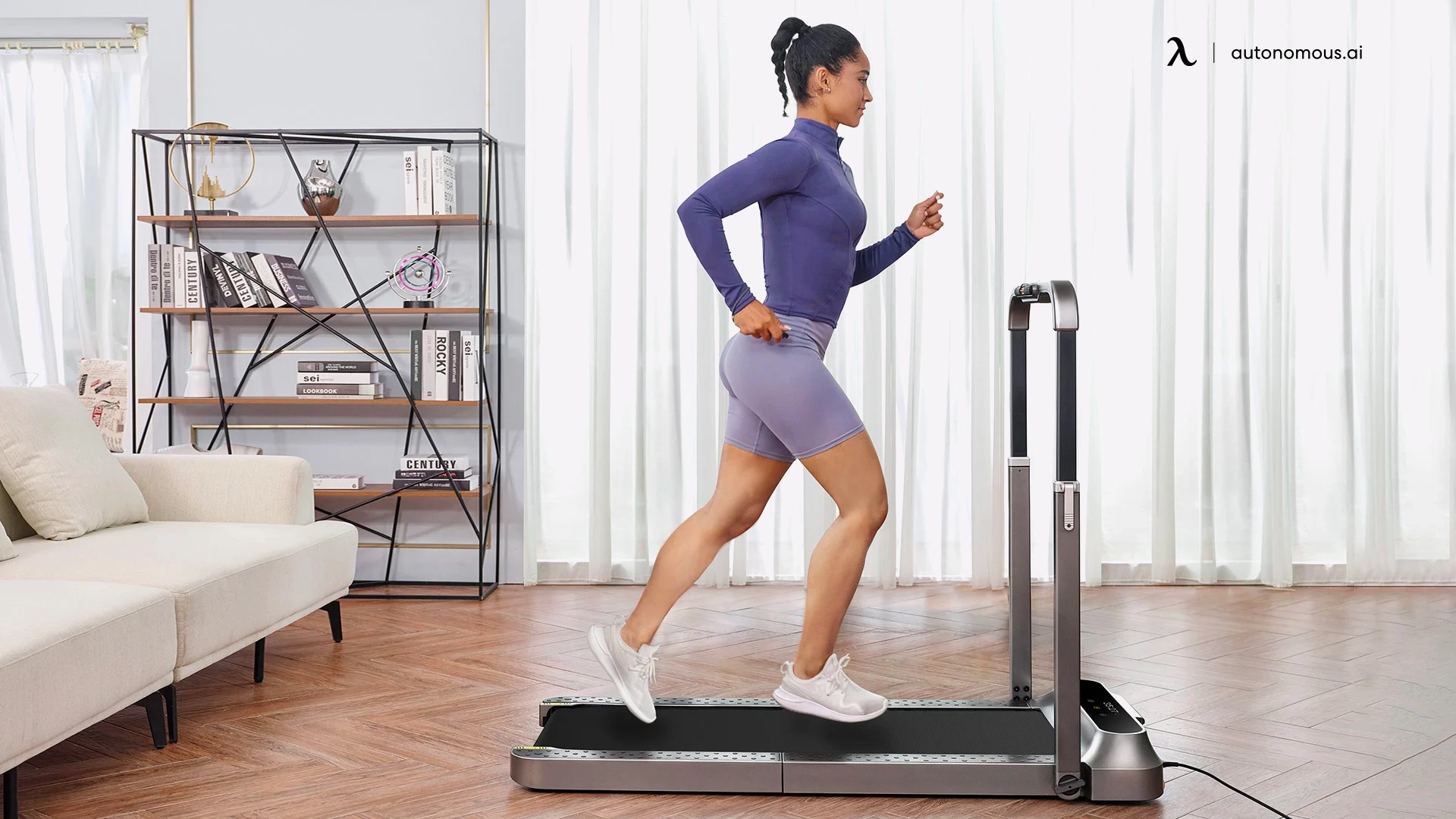 How Treadmill Belts Work?
Whether you want to get fitter or run more frequently to improve your health, a treadmill belt could be the ideal alternative since it allows you to exercise at home. 
However, before getting into the details of different models, you need to understand how the products work. 
The treadmill running belt is the surface your feet will touch when you're running. You'll turn the product on, and the motor will power the belt for it to move around the deck. 
When the treadmill running belt turns, it creates friction since it slides over the deck. Therefore, it must always be clean, so you ensure the motor doesn't work more than it should. 
How to Clean the Top of the Treadmill Belt?
Cleaning the top of your running belt is the most straightforward part of making sure the product lasts a long time, especially if you're doing the 12-3-30 treadmill routine. 
Overall, it's as easy as wiping your kitchen counter. The top of the belt will get dirty from sweat and the underside of your shoes. With time, it can build on the product's surface. 
The best way to keep the top of your treadmill running belt clean is by proactively wiping it after each session. You'll minimize the need for more extensive cleaning and prevent salt and dirt from building up. 
You can get a towel and a mild cleaner and thoroughly scrub the surface of the belt each time you're done running. 
Some people think cleaning the top of the belt is just for cosmetic purposes. Apparently, some models will work just as well if you don't wipe them. However, it depends on the product you buy. If dirt and salt get into the motor, you might encounter some issues. 
The best way to prevent problems is to keep your belt clean. Even if it is for cosmetic purposes, knowing that the product is free of dirt each time you run might make you feel more motivated to exercise.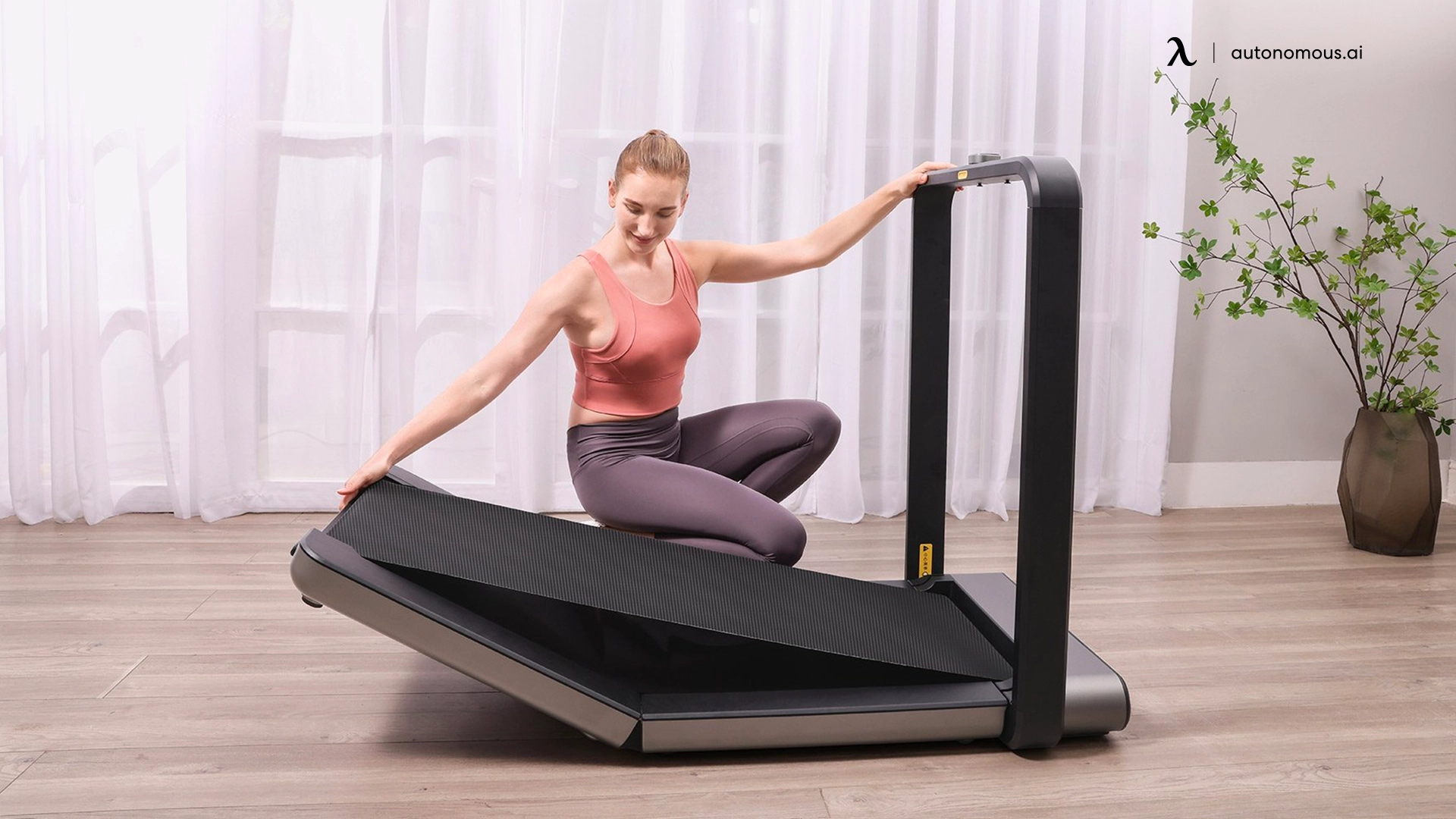 How to Clean Underneath the Treadmill Belt?
Experts say cleaning underneath the treadmill belt is much more crucial because it's closer to the motor. 
If you don't clean underneath the belt often, you risk dirt and debris reaching the motor and damaging it. 
At the same time, cleaning underneath the belt is usually a more thorough process because you'll need to apply lubricant. Make sure you have the materials you need, and take some time out of your day to do it. 
You must have a clean towel and some lubricant, especially if the belt is out in a dusty and dirty environment. 
Slide the towel beneath the belt so that it's sticking on both sides, then move it from one side to the other to remove debris and dirt. 
Shake the towel, and turn the treadmill running belt on to rotate it the slightest bit. Then, turn it back off and repeat the process, sliding the cloth beneath with a back-and-forth motion. 
You should be very cautious when cleaning the underside of the belt. If you do it too often or thoroughly, you might accidentally remove the lubricant the product needs to perform well. 
Therefore, the best idea is to apply lubricant and clean the belt's underside every now and then. You can do it more often if you know the product has been outside and probably gathered a lot of dirt. If not, you won't need it.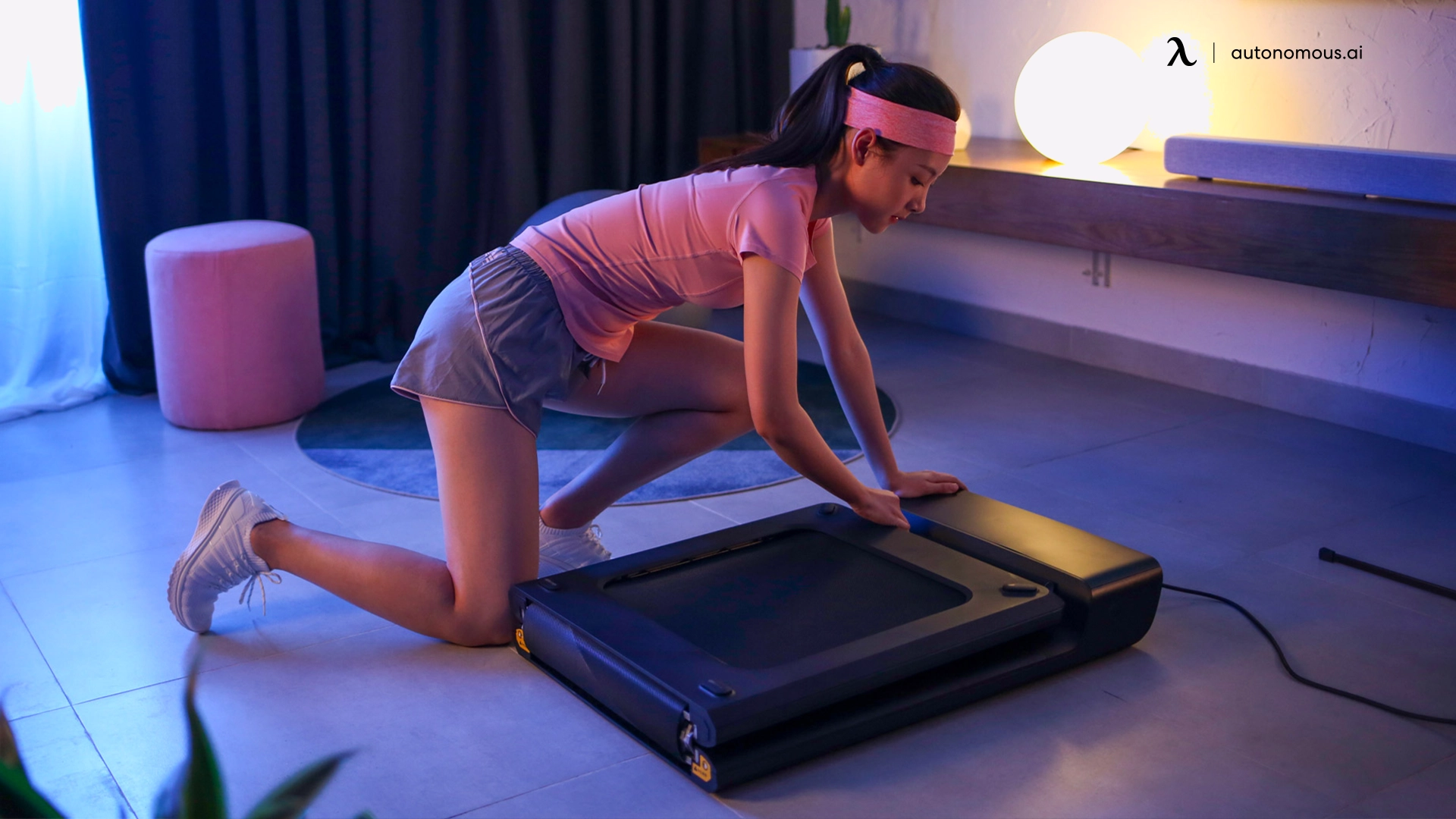 Some Things to Consider When Choosing a Treadmill Belt
The treadmill running belt you choose will impact longevity, which, in turn, could affect your budget. If you don't get the ideal product, you'll most likely have to buy another one that fits your needs. 
Across the board, people say the two-ply board type of belt is often the best deal. Since the underside of these products uses cotton or some other type of material to damper the sound, you'll get a smoother and quieter run. 
In some cases, however, you'll find decks made of MDF and have a phenolic resin coating. If you find one like that, it's a much better option than a one-ply deck with rubber. 
Although some treadmill running belt models offer three or four layers of material, it'll make the product much heavier. Therefore, if you're planning to move it around, you should get a lighter option. 
More layers also mean the motor will have to work thoroughly. Consequently, you'll have to lubricate the belt more often. 
Treadmill belts are available in many different sizes as well, and you should pick one that fits your specific needs. People with a commitment to training usually get bigger models, but you don't have to go crazy - a compact one will probably be much lighter and require less maintenance. 
Lastly, remember that any piece of home equipment requires maintenance. Although you won't need to thoroughly clean your belt every single day, you will have to wipe and lubricate it. The frequency of the latter will depend on different factors, including how much you use the product. 
Each treadmill running belt is slightly different, so you'll have to check the user manual if you want to know how to exactly take care of yours.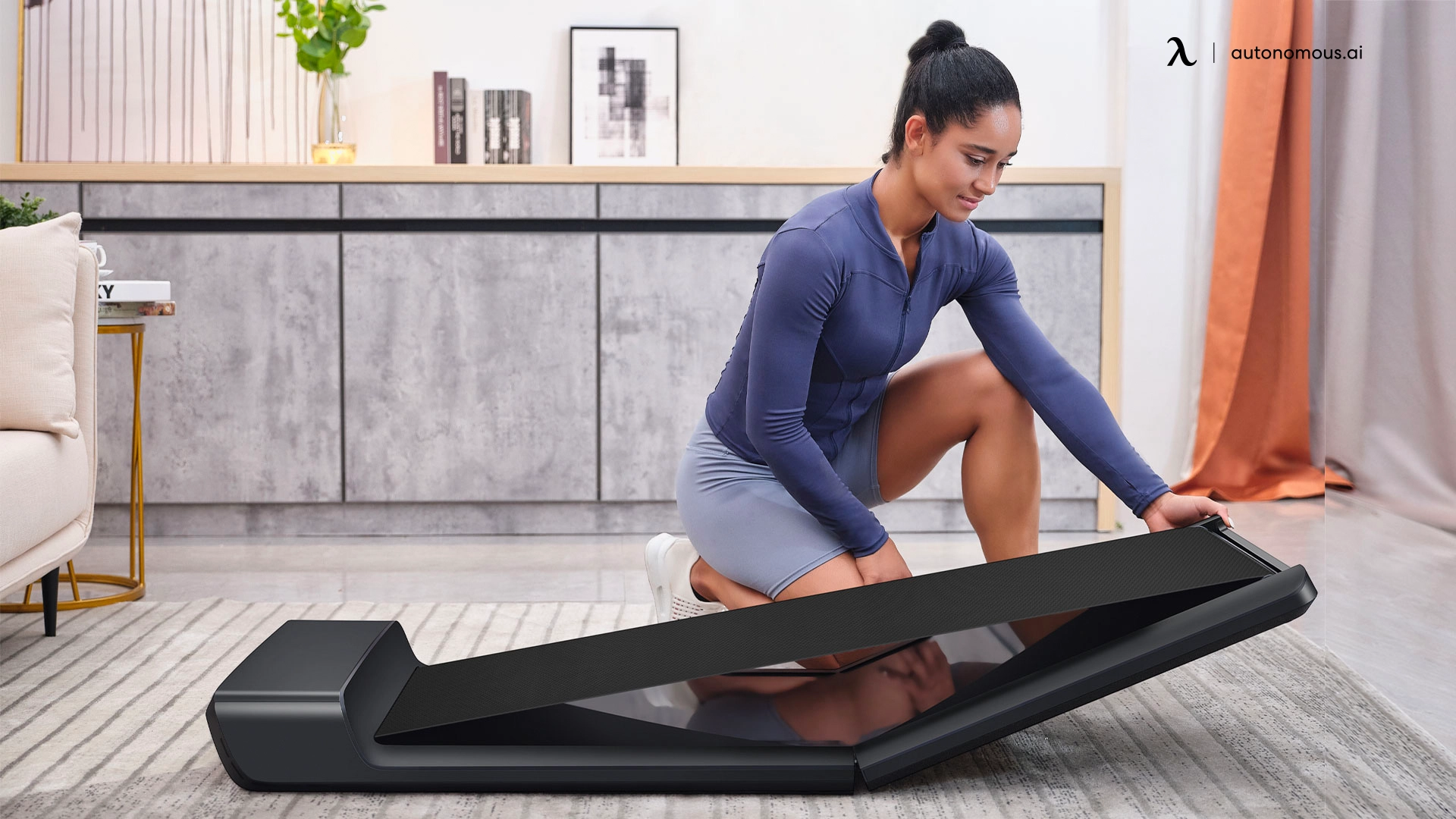 Three Treadmill Belt Suggestions from Autonomous
Even though you might have to eventually replace the treadmill belt, you most likely want to buy one that will last as long as possible.
Fortunately, Autonomous has several options that won't break the bank and will still give you top-notch features to help you exercise at home. Take a look: 
WalkingPad Foldable Walking Treadmill C2
A compact machine is probably what you're looking for if you don't have much space available, and that's exactly what you'll get with the WalkingPad treadmill. 
It's foldable and easy to store. Therefore, when you're done working out, you can put it away inside a closet or under your bed. 
Although it's a fantastic and compact alternative to add to your fitness equipment, it has four layers, so it's a sturdy model. It'll last a long time, and since it features a smooth, seamless, brushless motor, you won't have to apply lubricant very often.
The mini treadmill is one of the best alternatives because it connects to Wi-Fi and Bluetooth. Therefore, you can quickly change the speed settings if you need to, and it'll be as straightforward as using any other app on your phone. 
It supports up to 220 lbs, so it's not the best alternative for big people. Instead, you should get it if you're looking for an affordable, compact, and foldable model to help you kickstart your running routine and improve your health.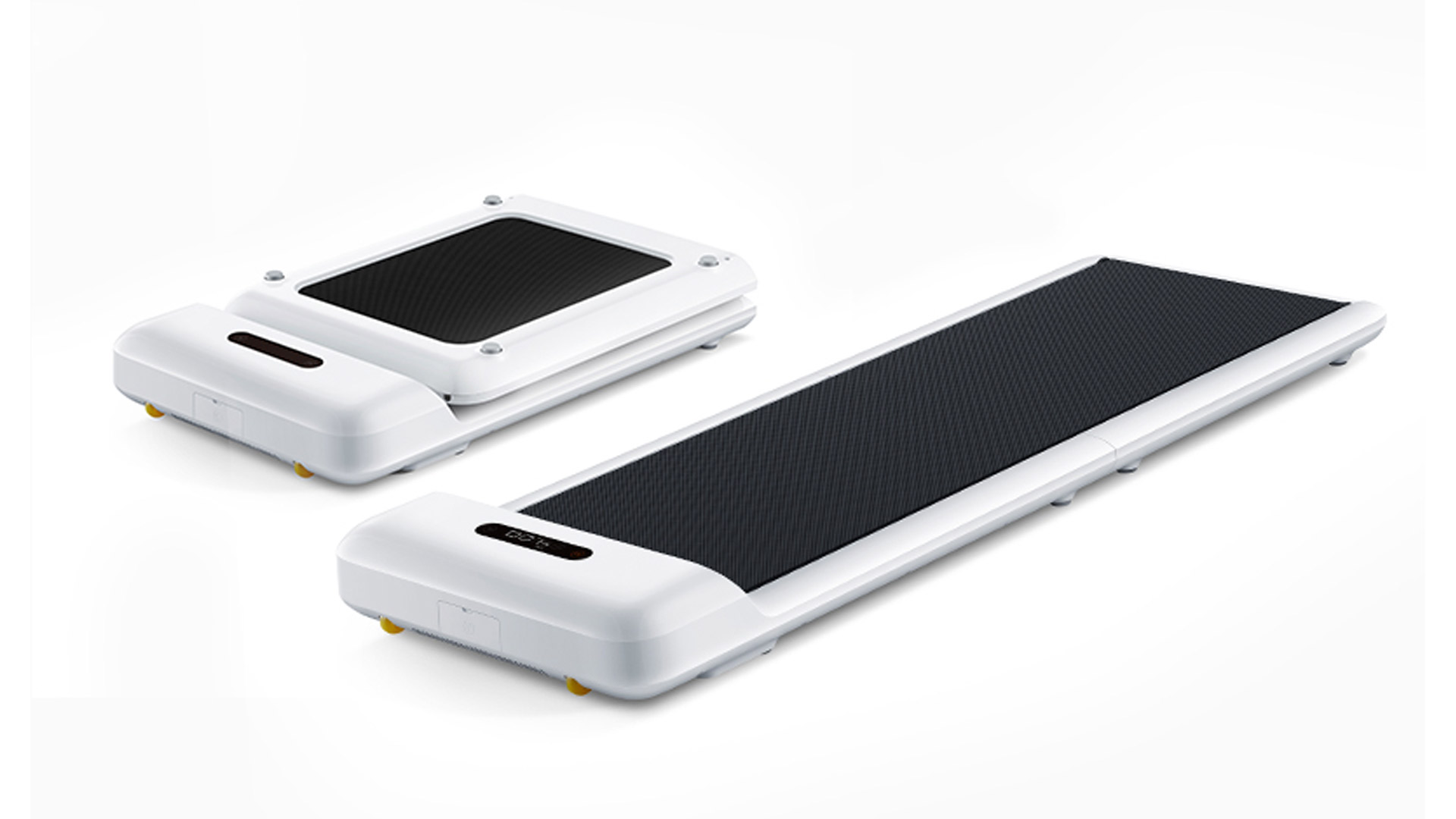 Foldable Walking Treadmill C2 by WalkingPad
Dimensions
Unfolded: 56.9'' L x 20.4'' W x 4.9'' H
Folded: 32.5'' L x 20.4'' W x 5.4'' H
Item weight
48.5 lbs
Color
White / Black
Materials
Panel: ABS plastics
Power
1 HP
Speed range
0.3 - 3.7mph
Weight capacity
220 lbs
Warranty
1 year
WalkingPad Double-fold Walk-run Treadmill X21
Getting a fold-up treadmill is probably the best idea if you're working out at home because you'll be able to put it away once you're done. 
Although people prefer curved treadmill alternatives, you should trust your gut and pick the most convenient one, considering your budget, available space, and the features you're looking for. In many cases, foldable products are the best alternative. 
If you liked the compact model by WalkingPad, you'll also love the brand's fold-up treadmill since it offers potent features but a wider surface to work out. 
WalkingPad's model offers innovative folding technology and a digital display for you to keep track of your running speed. Plus, its one-touch operation makes using it immensely easy - you can get started in a couple of minutes! 
The treadmill running belt offers an app, and you're able to connect to it if you want to change its settings or quickly go through different options. It's a high-tech model, and it'll give you many different alternatives.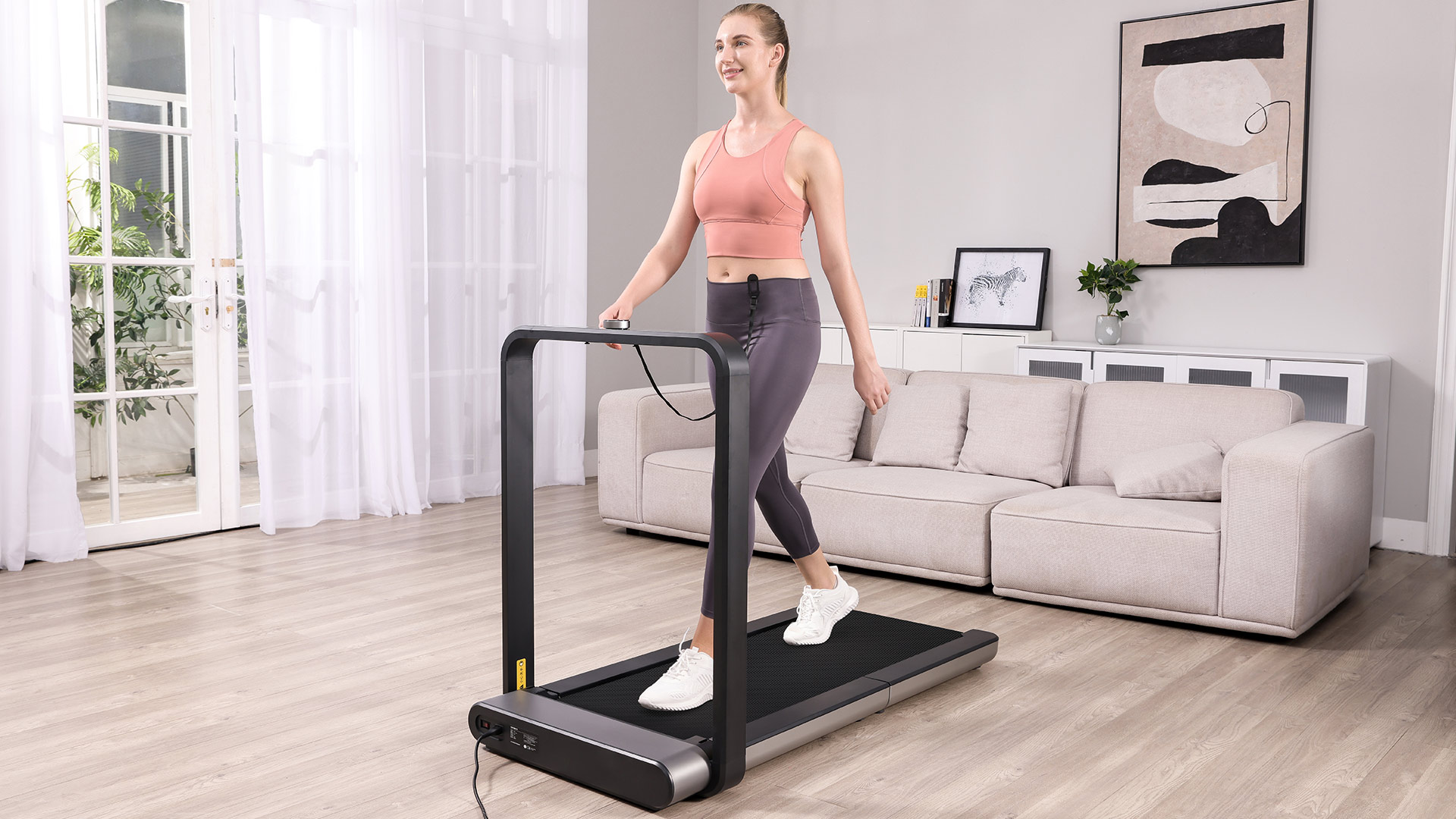 WakingPad Double-Fold Walk-Run Treadmill X21
Dimensions
Unfolded: 55.9" L x 28.3" W x 40.2" H
Folded: 30" L x 37.6" W x 8.9" H
Walking area: 47.6" L x 18.1" W
Item weight
81 lbs
Color
Space
Materials
Panel: Acrylic
Layer: EVA cushion
Body build: ABS + Aluminum Alloy
Power
918W
Speed Range
0.6 - 7.5mph
Weight capacity
240 lbs
App
Available for both IOS & Android
Warranty
1 year
LifeSpan Fitness TR1200-GlowUp UnderDesk Treadmill Base (Omni Hub)
Lastly, the LifeSpan Under-desk Treadmill is also a fantastic alternative. Don't be fooled because it's the last one on the list - it's still a high-quality model. 
The GlowUp is the brand's top-selling item, and with good reason. It's a smart console, so you can change its features depending on your goals and needs. 
With Omni Hub's alternative, you'll be able to stop, start, and change your running routine depending on what you want. It also allows you to check the distance you walked or ran and helps you count calories and steps. 
Its surface dampens walking noise, so you'll be quiet even during the most intense running routines. Since it's assembled, you won't have to waste any time when you get it. Just take it out of the box and start working out. 
Finally, the treadmill belt supports up to 350 lbs, so it's the ideal alternative if you're a heavy person and want to run and improve your health.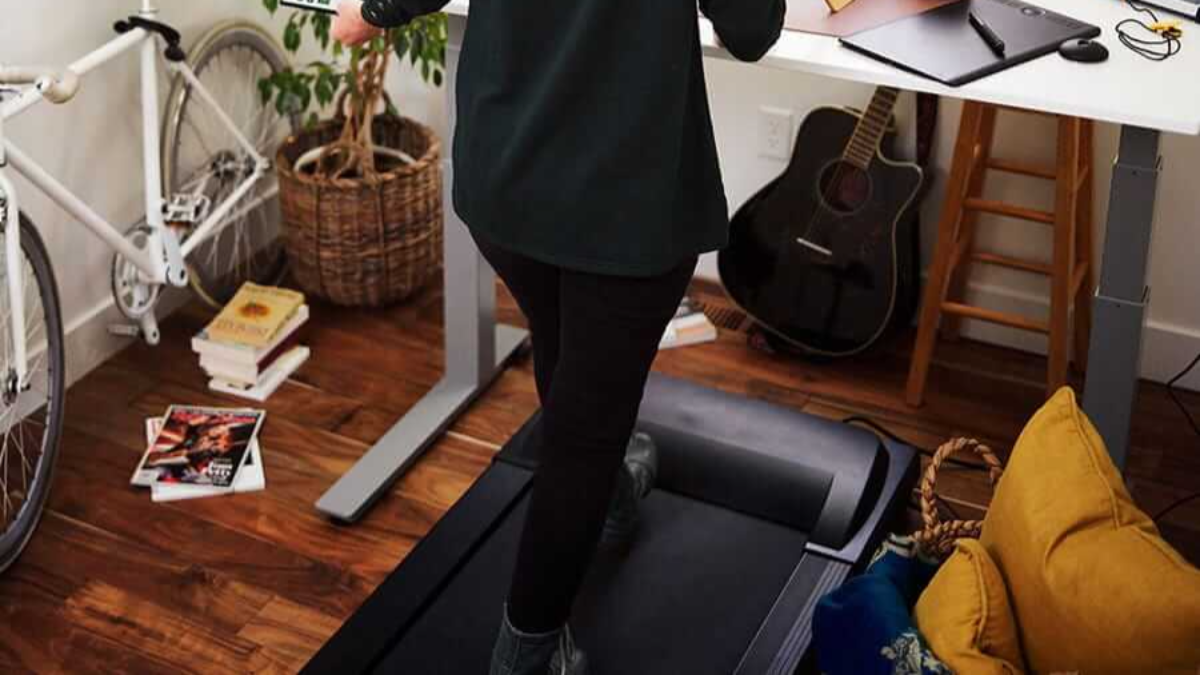 LifeSpan Fitness TR1200-GlowUp Treadmill Base
| | |
| --- | --- |
| Treadmill Dimensions | 63"L x 28.5"W x 7.25"H x 114 lbs |
| Belt Size | 20"W x 50"L |
| Belt Type | 2-Ply |
| Drive Motor | 2.25 HP Continuous Duty Motor |
| Speed | 0.4 - 4.0 MPH (Max. Speed Can Be Set to 2.0 MPH if Desired) |
| Power Source | Requires a 115V NEMA 5-15 Non GFI Circuit (Please do not plug into a GFI outlet or circuit as it may trip the breaker.) |
| Deck Suspension | 6 Independent Compression Shocks |
| Deck | 3/4" Phenolic Deck |
| Side Rails | Non-Slip Plastic |
| Omni Console | Display: 8.1"L x 5.7"W x 3.2"H |
| Warranty | Frame: 10 Years | Parts: 2 Years | Labor: 1 Year |
Final Thoughts
Getting a top-notch treadmill running belt could change your life since it allows you to engage in as much exercise as you want or need, which could impact your health and overall well-being. 
You now understand the primary features of running belts and several things to consider before buying one. Also, you have a few models to check out. It's time for you to pick your favorite!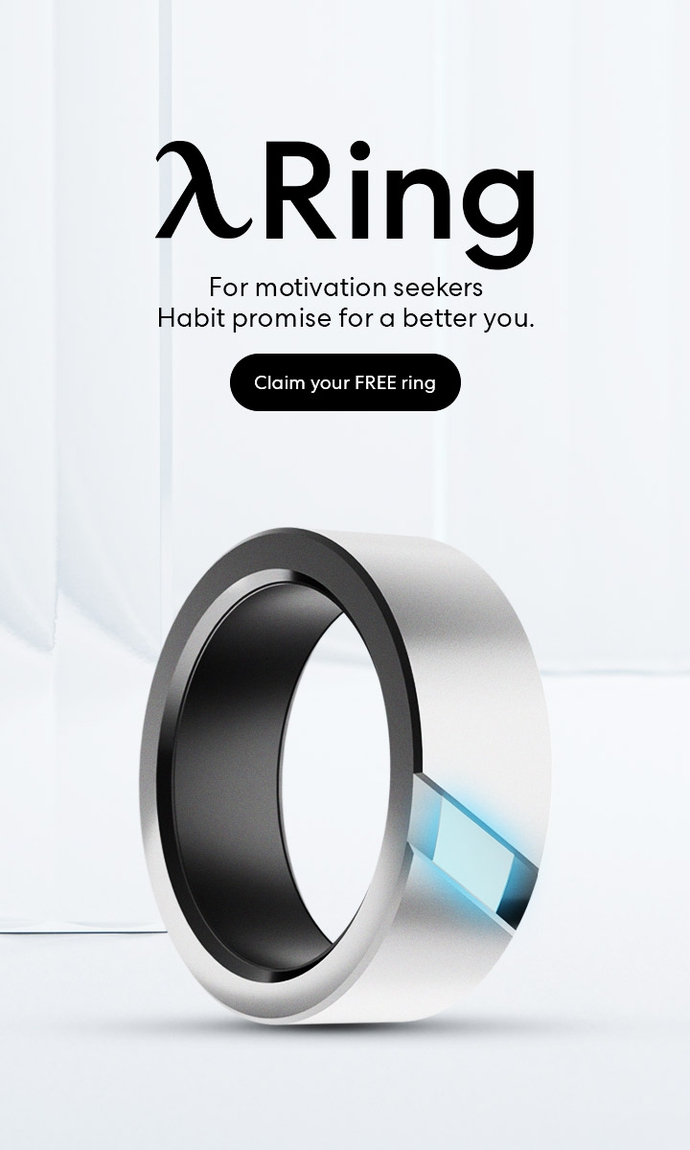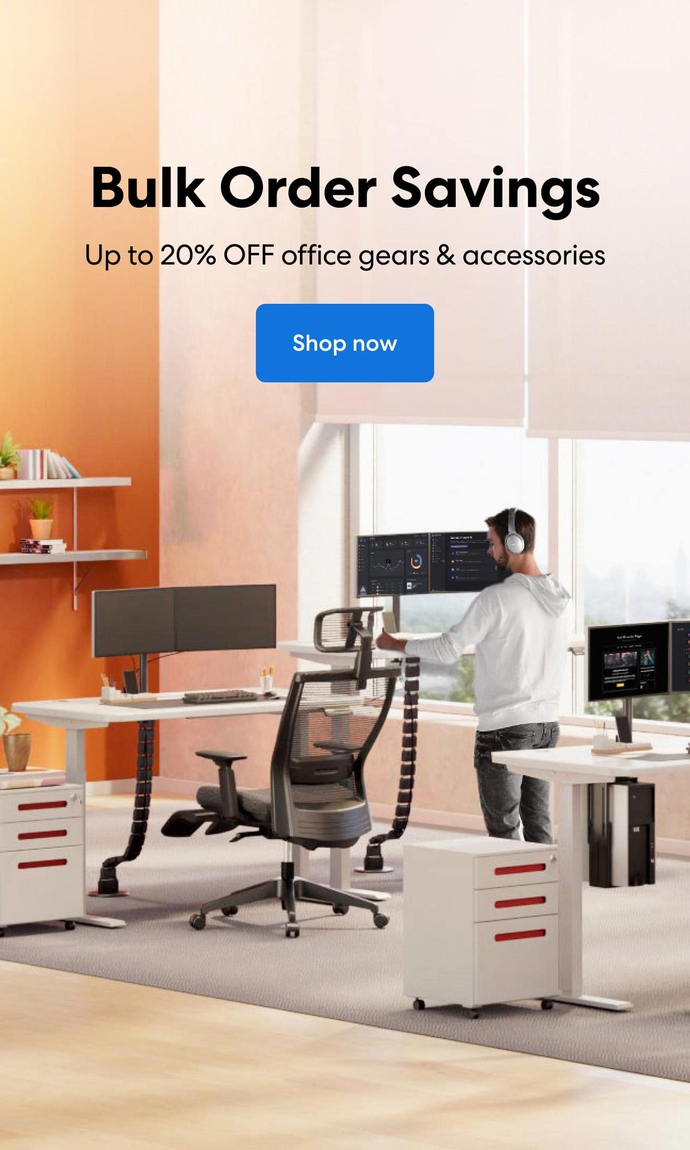 Subcribe newsletter and get $100 OFF.
Receive product updates, special offers, ergo tips, and inspiration form our team.