Smart Products
What Is a Curved Treadmill? Is It Better Than Flat Treadmills?
2,901 Views
Treadmills are one of the most effective and popular workouts used in the daily routine of healthy people for decades. The benefits of using a treadmill over other machinery and workout forms certainly weigh the cons, which is why serious innovation and modernism were added to treadmills as time passed. And as these equipment are highly popular for people who live a sedentary lifestyle, it is always wise to purchase a small walking machine for your calorie-burning and fat crunching needs at home.
Whether it is a working treadmill where you can lose pounds while working or even a foldable treadmill for running that comes out when you need it, this equipment offers a simple and effective manner to add healthy cardio into your routine. But are treadmills working in the same manner as years ago? Modern foldable walking treadmills are no more just simple equipment; you can enjoy many variations, such as a curved treadmill.
A mini curved treadmill is popular today because of numerous health benefits, and using a curved treadmill over a flat one offers some advantages. This article will find all you need to know about curved treadmills and some of the best foldable walking pads for your daily workout.
What is a Curved Treadmill?
A curved treadmill is a running platform designed for indoor running, which gives a similar experience to outdoor running on a curved path. With the curved treadmill, you can enjoy a running track experience in your home.
The distinguishing feature of a curved treadmill is that you will mostly find manual curved treadmills where your leg muscles solely power the running belt, and there is no electricity of similar power action required. You may move the treadmill belt by pushing with the balls of your feet as it has a curved, slatted running surface that allows you to move your body forward.
Flat vs. Curved Treadmills
A flat treadmill is a walking path with no curve, tilt, inclination, or angle involved in your way. This type of walking is similar to walking on a flat floor where no ups and downs come your way; hence you can maintain an equal pace or similar speed. Flat treadmills are highly useful for people who need to work out or want to get up from their desks but cannot practice intensive workouts due to muscle or joint limitations.
Moreover, a flat treadmill is also useful for working out under a desk because there is no extra movement involved, which can hinder your work routine. On the other hand, a curved treadmill has a certain angle or indentation in the pathway that requires you to engage the muscles actively.
Another major difference between flat and curved treadmills is the source of power. While flat treadmills are electrically or battery-powered to give a head start on the movement, a curved treadmill is solely self-powered through your muscles or legs.
Benefits of Curved Treadmill
Whether a self-powered curved treadmill or electrically powered, there are some benefits of using a curved treadmill over a flatter one. The popularity of curved treadmills raises some interesting concerns concerning the equipment's features, the mechanics of running, and the contrasts between jogging on land and using it. Below we have listed some pros and cons of using a curved treadmill.
Increased Energy and Engagement of Muscles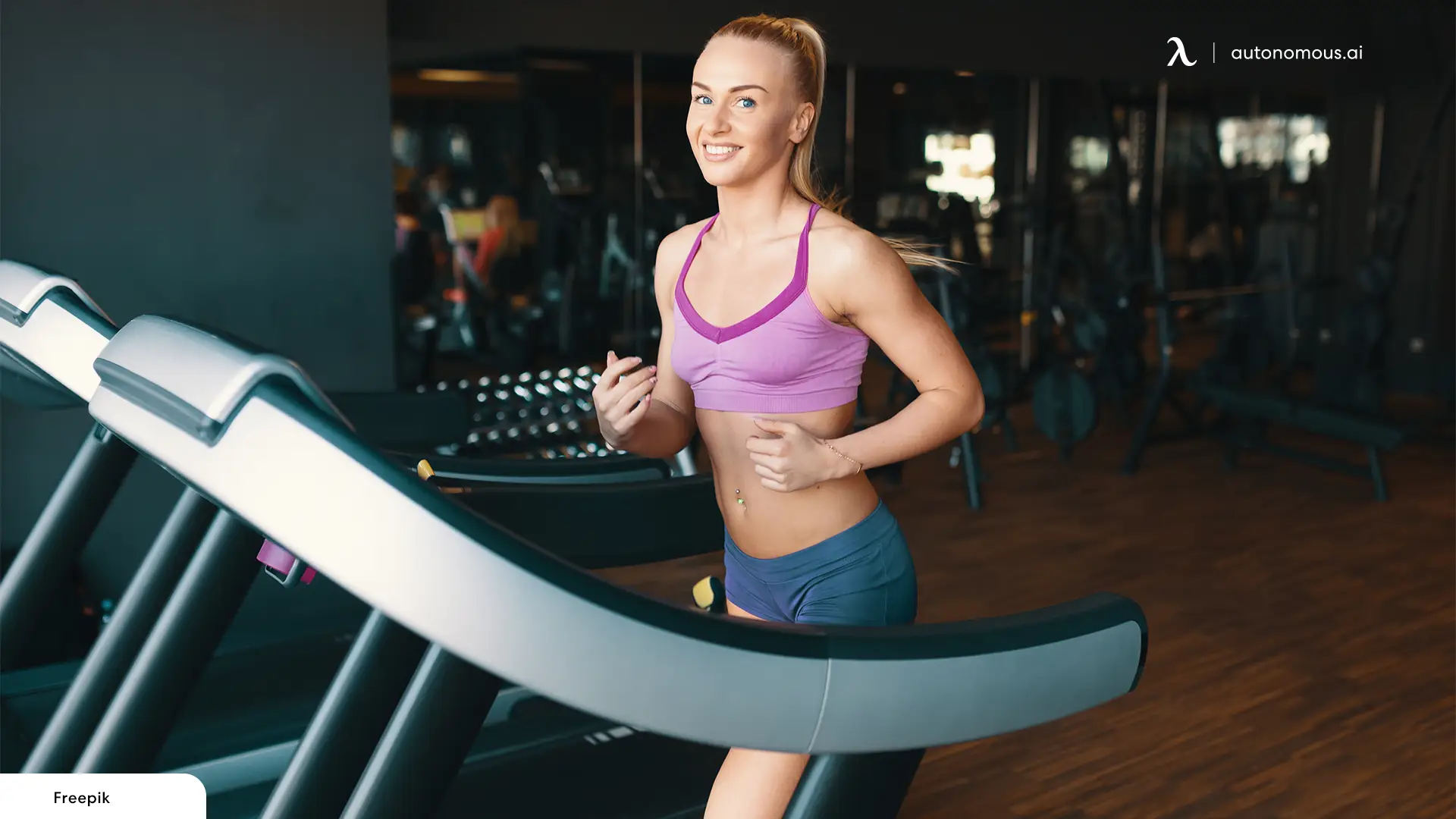 The curved treadmill uses more muscles when you're running. Especially the hamstrings and glutes. This is because the running belt must be propelled forward using a specific technique (similar to running outside). Reduced vertical body center displacement is another benefit of a curved treadmill (COM).
No Electricity Needed
They are more environmentally friendly because the user fully powers them. This saves you money on power and lowers your operational expenses.
Safer for Joints
As you grow older, you are likely to skip workouts more often because of the aching joints or bone pain. But as a matter of fact, this is when you need to work out more than ever as older people tend to have a slower metabolism and need an active lifestyle to keep their bodies working efficiently.
Although it is fine to take a break once in a while, opting for gentle equipment on your body and joints is the right solution. A curved treadmill is less harmful to your joints because the curved surface helps ease the user onto the walking surface and thus reduces the pressure exerted on joints.
Faster Calorie Burn Rate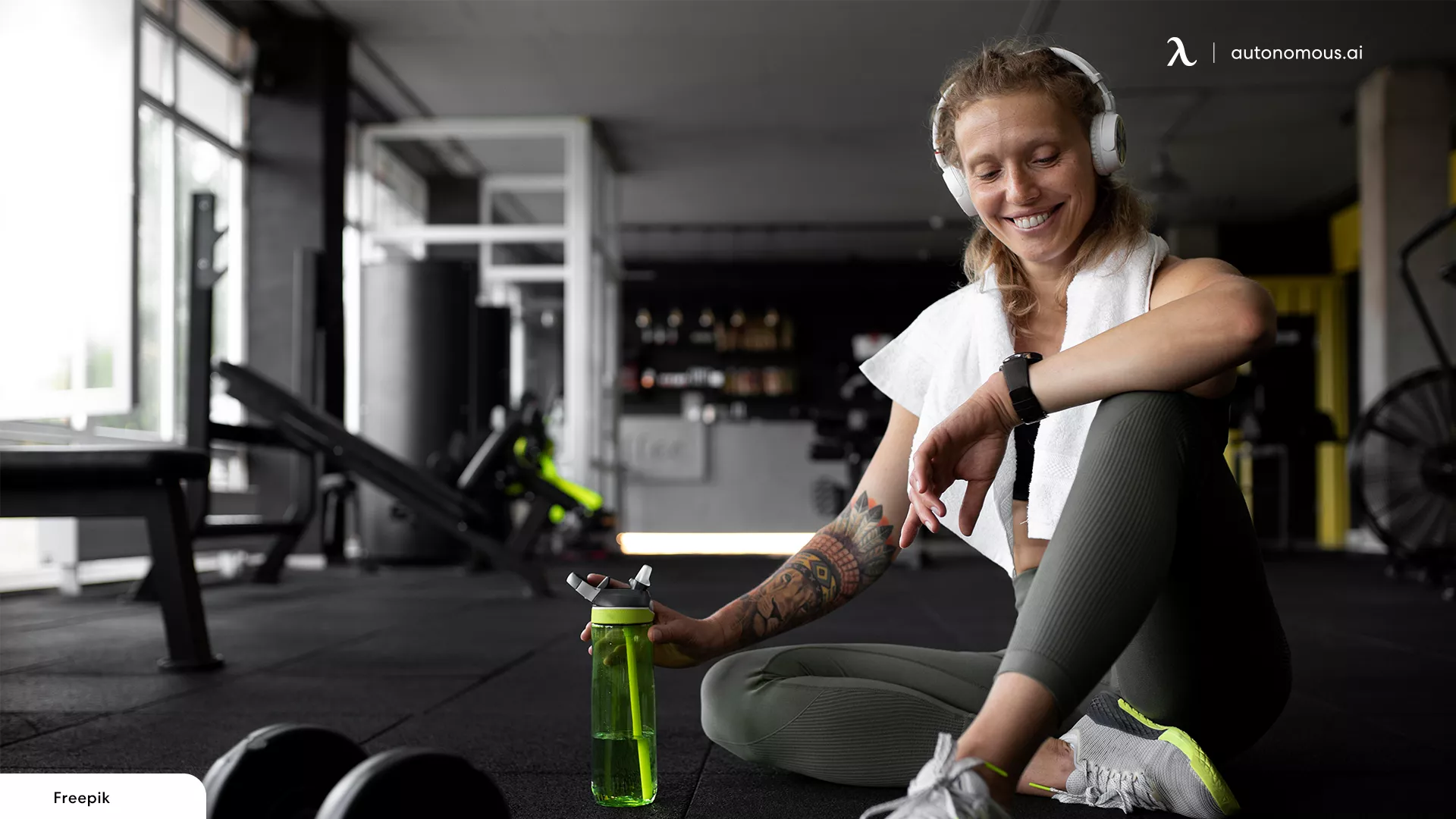 On a curved treadmill, your calorie burn increases by 30%, according to its manufacturers. A non-motorized, curved treadmill produced better results than a normal motorized treadmill. Curved treadmills are ideal for High-Intensity Interval Training because of this higher intensity (HIIT).
You'll burn more calories than you would with ordinary aerobic exercise by raising your heart rate quicker and quickly and maintaining it. In our HIIT guide, you can learn more about the advantages of these incredibly effective exercises and how to perform them.
Simple to Use
Since the curved treadmill is fully user-driven, getting started is easy and quick. No buttons are necessary; jump on and lean forward to walk, jog, or run. We advise you to start on these treadmills by walking. This enables you to adjust to the difference before picking up the pace.
How to Use a Curved Treadmill
A walking treadmill or a modern version such as a 2-in-1 folding treadmill is simply the best equipment for your daily workout where the whole body is engaged effectively. But since common treadmills like a flatter walking pad or a foldable under-desk treadmill are straightforward, some implications are involved with a curved one.
Most importantly, these treadmills are self-powered by your movement, giving you more control over speed, rate, intervals, and the breaks you take while working out. This also means that working out on a curved treadmill is much harder and requires a lot of stamina build-up. Hence, starting with a gentle walk is recommended to build momentum and then slowly increase your speed.
Keep up with Autonomous news
Stay informed, stay inspired with our new blogs.
WRITTEN BYAutonomous
We build office products to help you work smarter.