Gamers who are competing in games as amateurs or professionals need a monitor that can show them content and details clearly.  The content must flow easily without stuttering to give frame-by-frame pictures and broken audio effects.
Hence, in a monitor, the content gets highlighted by joining several dots from the content in digital format. These dots are called pixels. The picture quality gets better with higher resolution rates. Let's explore more.
What Does FHD Mean for Monitors? Is FHD Good for Gaming?
An FHD or Full High-Density monitor has been around for some time now. They have a screen resolution of 1920 x 1080p. Most TV viewers were unaware of the single density (SD) or the high-density (HD) format they were viewing their screens in unless options popped up about a decade ago. This time frame varies globally, depending upon when the industry could offer viewers FHD.
Full HD (FHD) is ascribed to a monitor with 1920 pixels across the width and 1080 pixels tall. Hence, they are also referred to as 1080p monitors.  To view in FHD, it is important to have all supporting equipment like cables, the content available in FHD mode and not just HD mode. 
FHD brings in sharper and clearer images; the colors are more vibrant in the pictures. This enhances the users' viewing pleasure. This is one of the basic monitors, whether for TV or basic gaming.
Yet, these monitors may not be enough for professional or amateur gamers. Monitors with a higher resolution, refresh rates and response times are preferable.
Let us explore some of the best gaming screens by Pixio, one of the best and popular brands of FHD gaming monitors. 
Listing Top 5 Best FHD Gaming Monitors for Gamers
Want to go zooming in to destroy that spaceship?  Race against time as you go into different galaxies discovering human life. Or go on a speedboat race, catching the international smugglers. Here are some of the best FHD gaming monitors.
1. Gaming Screen PXC327 by Pixio at Autonomous
Experience enhanced and a never seen level of viewing and gaming on the gaming monitor WQHD. Gaming is a pleasure on this 32" monitor with a narrow and sleek bezel.  The monitor is equipped with AMD FreeSync Premium. What does that mean? 
With the AMD FreeSync technology, there is no more screen tearing or stuttering.  How does that happen? Well, the input latency or the time taken between clicking any button and the actual time the action takes place is reduced.  This FHD gaming monitor offers you a 165 Hz refresh rate and a response time of 1 ms, which gives you quick action when you want it, not later.
2. Gaming Screen PXC325 by Pixio
The PXC325 Curved Gaming Monitor is one of the best for your viewing pleasure.  You can play games with one of the best frame refresh rates of 165 Hz. This curved gaming monitor gives you one of the best viewing angles with the 1500 R curvature of the screen. Don't miss out on the horizontal and vertical viewing angles of 178o that this monitor provides.
Don't miss the wide thirty-one and a half-inch monitor display that shows you the next demon entering the room or the one hiding behind the pillar.
This gaming monitor has the most aspired AMD FreeSync Premium technology. The content doesn't break with this technology, and there is a steady play of digital media. No more stuttering or breaks!  The amazingly high screen refresh rate keeps up to the content refresh rate to have a steady flow of the content.  Mazing, isn't it?
So, what are you waiting for? Get into that spaceship and chase away the intruders from your space island!
3. Gaming Screen PX277 Prime by Pixio
One more offering by the house of Pixio, the gaming monitor 165hz, is a WQHD monitor or the 1440p.  It has a high resolution with a 2560 x 1440 p.  There are no more breaks or disturbances in playing your content as AMD premium sync is equipped. This monitor has a response rate of 1 ms.
Now, design or play any games on this twenty-seven-inches flat glass monitor. Remember that this monitor is G Sync compatible, which means you are ready for the NVIDIA-certified adaptive-sync technology. 
You will love the three-year warranty that gives assurances from any manufacturing defects.  The VESA-ready features are a great thing if you plan to wall or arm mount this monitor.
4. Gaming Screen PX275C Prime by Pixio
This amazing WQHD gaming monitor by Pixio is your choice if you are not a high-end gamer but need a versatile monitor for any time in the near future.  This gaming monitor ips is a good choice for those who need an above-average refresh rate of 100hz.
This WQHD monitor has limitless IPS or in-plane switching technology between the two edges of the system. What does that mean? IPS monitors give you one of the best viewing angles and richer colors amongst most other panels. You will love the twenty-seven inches display unit, the FreeSync Premium technology and G Sync too.
5. Gigabyte G27Q
A 27 inches IPS panel that has a refresh rate of 144 Hz, this gaming monitor by Gigabyte is a good choice. You will be taken in by the 1 ms response time that this monitor offers you. It is also equipped with the FreshSync Premium.  The PCMag FHD gaming monitor gives it a rating of 8.2 on its dashboards.
FAQs
Is a FHD monitor good for gaming?
FHD or the 1080p configured FHD gaming monitors are among the best in the market because they are the standard version. Most games will work well. Of course, one's choices and high-end games will need a better resolution. The FHD gives you clear, sharp images that are basic for most games.
Which is better, FHD or LED?
The popular PCMag says that FHD and LED have different purposes. They are not comparable. While FHD indicates the resolution quality, LED tells you the type of light that provides brightness to your screen. So, in effect, these are two different things. However, some folks use the term LED to indicate an FHD screen where an LED lights up the LCD panel.
Is FHD better than QHD?
Well, the direct answer is no.  Between FHD vs QHD gaming monitors, QHD is a higher technology that gives the viewer much sharper images and enhanced colorful images. While FHD is 1080p, the QHD is equipped with a higher resolution of 1440p vertically.
Wrap-up
You have several choices for gaming monitors. For high-end gaming, the FHD is a basic standard. The range goes up from HD, FHD, QHD to WQHD and the most expensive 4K monitors. You need to be sure about the monitor's response rate and refresh rate before you buy one. Full HD will serve your basic purpose but not give you enhanced viewing, unlike PIXIO monitors. Happy gaming!
Video ads for product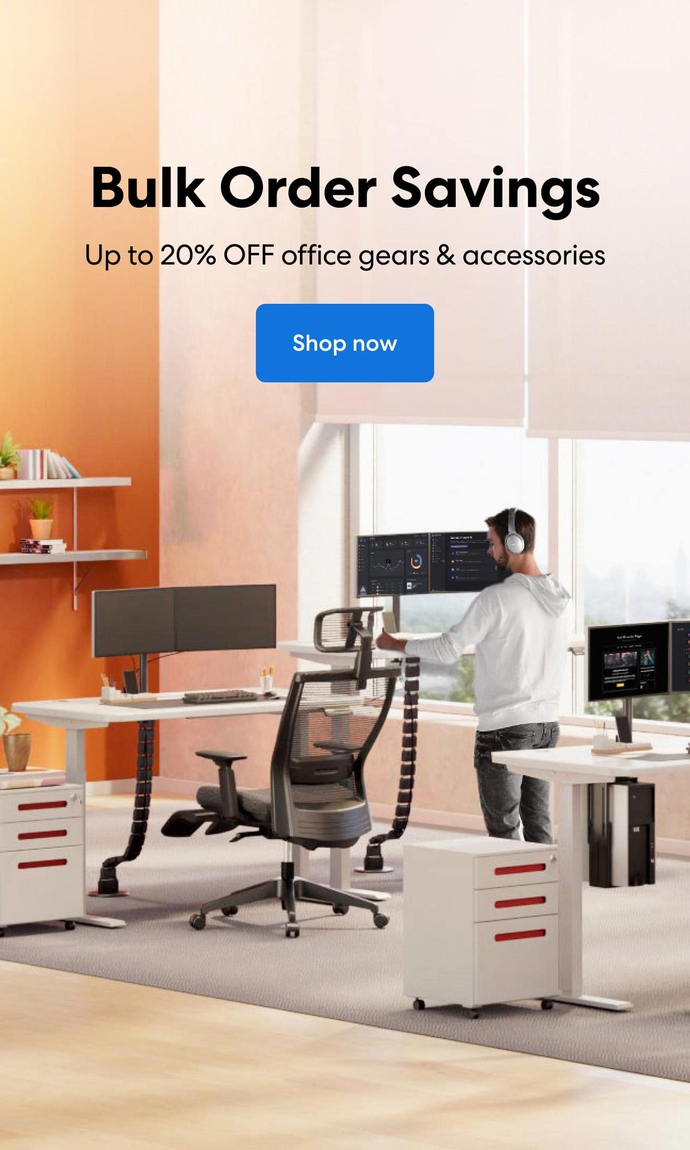 Subcribe newsletter and get $100 OFF.
Receive product updates, special offers, ergo tips, and inspiration form our team.